October 5, 2021 | Posted in Release Day Blitz, Review | By Two Book Pushers
Chalk Dirty to Me
Madd Crossfit Series 3
October 5, 2021
About the Book 
Two years ago, Cannel Crow experienced the worst day of her life. She was taken from a supermarket, and forced to spend a year with a man that treated her worse than a neglected, chained up dog.
One year later, she's saved by a shadow organization that believes the law is a joke, and the only person you can count on is you.
After another year, she finally realizes the law's limitation firsthand when the man that bought her from human traffickers, and then forced her to comply to his every whim for a year, is given a plea bargain for names of others in the operation.
Knowing that her abuser will spend the rest of his life in the lap of luxury under an assumed name, Cannel spirals.
At least, she begins to.
Then Wilhelm Schultz, call me Will, walks into her narrow world, larger than life, and changes her reality between one breath and the next.
The abrasive, larger, gruff police detective sees the world in black and white. There is right, and there is wrong.
Until he falls for a woman that needs him to see shades of gray.
The second he sees the world like she needs him to, there's not a single thing on the planet that'll stop him from fighting for her.
Not even the oath he swore to protect and do no harm.
Purchase Links
✦ Amazon: https://amzn.to/2SHU2JB 
✦ Apple: https://apple.co/2U3JwMY 
✦ Nook:  https://bit.ly/3CRybAI 
✦ Kobo: https://bit.ly/3gxlzX7 
Add to your TBR: https://bit.ly/3gzwRdI 
Chalk Dirty To Me is the third book in the Madd CrossFit series by Lani Lynn Vale. I'm really enjoying this series. This is Will and Cannel's story. We met Cannel in Conjugal Visits and Will is a detective new to town. Cannel went through a horrible ordeal, being kidnapped and kept prisoner for a year. She's back near her home, working and trying to get on with her life. Convinced she's never going to meet a man and want to have any sort of relationship. Until she meets Will. She instantly knows he'll never hurt her and protect her and he's very easy on the eyes. Will is just there to interview her for a case, but he just can't believe how pretty she is. And feisty. When Cannel realizes he's the one she's been looking for and Will knows she's the one, they go all in. It's sexy, fun and a little dangerous. It's also very emotional! Cannel is so strong and determined to get on with her life. Will just wants to be happy and he wants her. Win win! I loved this one! Will, wow. He's just sexy and smart and that body. Whoa! And the way he loves and cares for his nieces. Yummy! I also loved Cannels brothers and Will's nieces and I can't wait for the spin-off series!
About Lani Lynn Vale
Lani Lynn Vale is a Wall Street Journal & USA Today Bestselling Author of over thirty titles. She is married with three children, two dogs, two cats, a donkey, and a couple (a couple also meaning over twenty) chickens.
When she's not writing, you can find her curled up in her favorite chair reading.
Lani is married with three children and lives in the Great State of Texas.
Website: http://www.lanilynnvale.com/ 
Facebook: https://bit.ly/LLV-fb 
Instagram: https://bit.ly/LLV-IG 
Twitter: https://bit.ly/LLV-twitter 
Goodreads: http://bit.ly/LLVgoodreads 
BookBub: http://bit.ly/LLVbb 
October 5, 2021 | Posted in Release Day Blitz, Review | By Two Book Pushers
Fallen Royal by Rachel Van Dyken is now live!
A mafia romance about betrayal and faith by Rachel Van Dyken, the number one New York Times bestselling author of the Eagle Elite series.
"The truth may hurt for a little while, but a lie hurts forever."—Ryan Bigge
I grew up knowing it would happen one day.
Believing that I would fall into my father's footsteps and become a monster of my own making.
So I fought it.
I lived.
I loved.
I teased.
And then one day… I destroyed.
And realized I loved the pain.
Obsessed over the feeling.
So I cut again and again and again.
She saw my rage, my madness, and tried to stop me from destroying myself, and I hated her for it, pushing her away past the point of no return.
Izzy Abandonato was supposed to be mine.
But there are some things people can never come back from. I hurt her, she hurt me, and now I'm living a lie. Telling the ones I love that I'm on one side when for years I've been forced to play both.
I'm no angel.
I've fallen.
And I may single-handedly bring down the Cosa Nostra—by default.
I, Maksim Sinacore, will have my vengeance.
I will win her back.
Even if it means I have to kill everyone in my path.
The pain masks the betrayal.
I never realized that one day—I'd be the very rat that I hated. That I was sent to kill. But once you're deep in a lie—you'll do anything to hide the truth.
She fell for the bad one.
She fell for the sinner.
So why does that make me smile?
Download today on Amazon, Apple Books, Kobo, Barnes & Noble!
Apple Books: https://smarturl.it/FR_RVD_Apple
Amazon: https://smarturl.it/FR_RVD_Amz
Nook: https://smarturl.it/FR_RVD_BN
Kobo: https://smarturl.it/FR_RVD_Kobo
Add to Goodreads: https://smarturl.it/FallenRoyalGR
Fallen Royals is the fourth book in the Mafia Royals series by Rachel Van Dyken. You can read each book as standalone but I HIGHLY recommend reading them in order for the ultimate experience. You don't have to read all the Eagle Elite books before starting this series, I have t even read them all and so addicted to the Families. I really can't give anything away. Eek! This is a hard one!
Maksim and Izzy's love story is epic! They knew it was love at a young age and their love never stopped. They are the math and science geeks of the group. Izzy might be nerdy but she has balls. Maksim is nerdy hot with charm for days. They know the rules. No dating within the Families but that didn't stop them. Not until it had to end. It hurt her. It killed him. Now, their love is full of hate. It was the only way to protect them all…
Holy fucking twists, Batman! I don't even know how to explain in words how much I loved this book. The characters are badass. The writing is beautiful and addictive. It hit me everywhere. I wanted to throw my kindle one minute and hug is tight the next. I was a mess of emotions and loved every minute of it! I was on the edge of my seat and my heart was breaking. Then I would laugh. I felt like I was going crazy.  I felt RVD out did herself with their story and I can't wait for King's!
"Don't worry, man, I won't be late. I already had breakfast."
"Huh?" Ash knocked again. "You on that whole protein bar kick again?"
Izzy isn't someone you date—she's someone you earn.
It was time I owned who I was—whose I was. A motherfucking Abandonato.
Fallen Royal is the fourth book in the Mafia Royals series by the fabulous Rachel Van Dyken. Wow. These kids of the OG Eagle Elite are something fierce! Maksim and Izzy have been in love since they were kids. Even though their parents forbid it, they were kindred spirits with their love of science and math. Maksim knew he is going to have to go into the family business eventually, but he wasn't sure how he was going to survive doing what would be asked of him. Now he's not sure what to do. Walking away isn't an option. He loves his family. He loves his Izzy. But he needs to do this for them. He needs to push Izzy away and make her hate him.  God help him, it was going to kill him to let her go. But he was out of time. Wow! What a rollercoaster of emotions! If I didn't love and trust Rachel so much I might have doubted her ability to give me what I need. That's the thing about Rachel, she gives us what we need when we don't even know we need it! I felt like I was inside Maks and living it with him. What a ride! I laughed out loud, gasped, had to close my eyes and felt my heart crack. These Royals are really living up to their names. Their parents set the bar pretty high and they are killing it! I can't wait to see what King's story is going to do to my poor heart!
Meet Rachel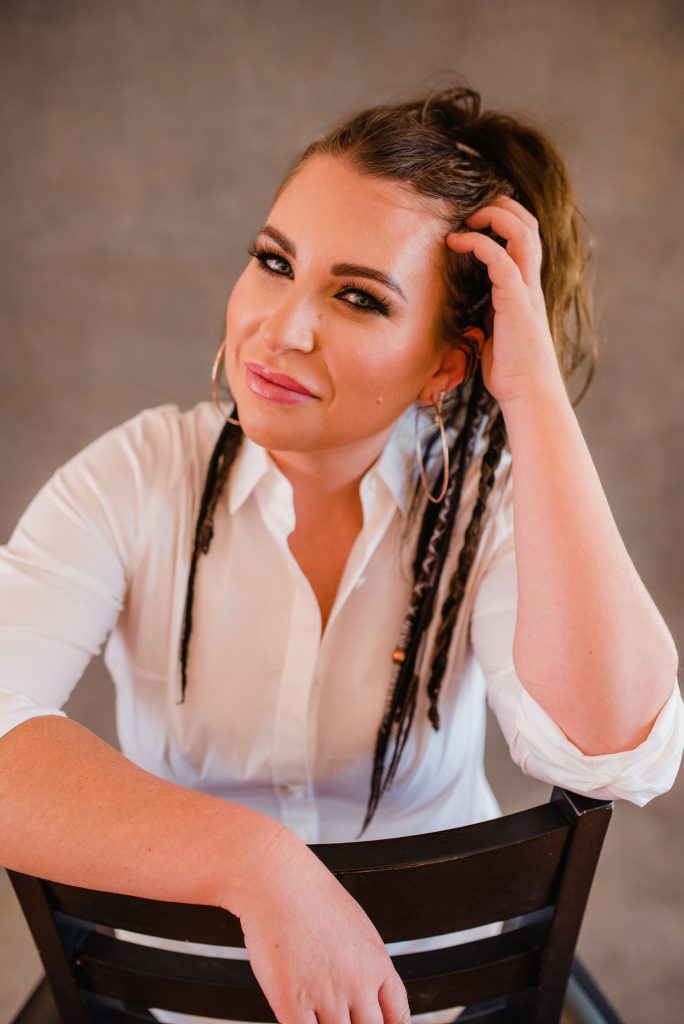 Rachel Van Dyken is the #1 New York Times Bestselling, Wall Street Journal, and USA Today bestselling author of over 90 books ranging from contemporary romance to paranormal. With over four million copies sold, she's been featured in Forbes, US Weekly, and USA Today. Her books have been translated in more than 15 countries. She was one of the first romance authors to have a Kindle in Motion book through Amazon publishing and continues to strive to be on the cutting edge of the reader experience. She keeps her home in the Pacific Northwest with her husband, adorable sons, naked cat, and two dogs. For more information about her books and upcoming events, visit www.RachelVanDykenauthor.com.
Connect with Rachel
Facebook: https://www.facebook.com/RachelVanDyken
Website: http://rachelvandykenauthor.com
Newsletter: http://bit.ly/RVDNewsletter
Instagram: https://www.instagram.com/rachvd
Twitter: https://twitter.com/RachVD
Amazon: http://amzn.to/2cNVwL9
Goodreads: http://bit.ly/RVDGR
Rachel's Rockin' Readers: http://bit.ly/RachelsRockinReaders
Pinterest: https://www.pinterest.com/rachelvandyken/
Book+Main: https://bit.ly/2X9ztF5
October 5, 2021 | Posted in Release Day Blitz, Review | By Two Book Pushers
A Moment For Us by Corinne Michaels is now live!
New York Times Bestselling author Corinne Michaels returns to Willow Creek Valley in this stunning surprise baby/unrequited love romance.
I was totally over Joshua Parkerson.
Sure, I had a teenage crush on him way back when–and everyone knew it–but he never saw me as anything but his little brother's friend, the girl who got tongue-tied any time he walked into a room.
I had long ago accepted the fact that his strong arms would never hold me, his lush lips would never claim mine, and his blue eyes would never see me as anything more than who I used to be.
But now he's back in Willow Creek Valley, and there's a brand-new spark between us–even he can't fight it. Our chemistry is explosive, and every time we're together, I swear I can feel the earth shake.
It doesn't mean anything… how could it? I'm over him.
Until I see that little pink plus sign, and the earth stops turning completely.
Now I want it all again, a life with him. But Joshua built walls around his heart for a reason, and his secrets haunt him.
How can I show him that the ghosts of his past don't have to define our new family's future?
Download today on Amazon, Apple Books, Audible, Google Play, Kobo, Barnes & Noble!
Amazon: https://geni.us/AMFUAmazon
Apple Books: https://geni.us/AMFU_AppleBooks
Nook: https://geni.us/AMFUNook
Kobo: https://geni.us/AMFUKobo
Google Play: https://geni.us/AMFU_GP
Audible: https://geni.us/AMFU_Audible
Narrated by Andi Arndt and Connor Crais
Add to Goodreads: https://geni.us/AMFUGR
A Moment for Us is the third novel in the Willow Creek Valley series by Corinne Michaels. You can read each book as standalone but I do recommend reading the series since they are all unique and beautiful in their own ways. I have been waiting for this one…
Delia has been in love with her best friend's older brother since was only fifteen years old. It was no secret. Both families saw the way she looked at him. The whole town saw it. Even Josh knew it but he was in college by the time he met her. He was too old for her so he had to push her away. Until they shared one kiss, then he had to move to let her go. She deserved someone who could give her the world, and he wasn't it. Even fourteen years later, he believed it but now they were in the same town again. It was too difficult to stay away…
One kiss. One night. That was all it was supposed to be until it was more nights. He knew she loved him. She knew he loved her but he couldn't admit it to her or himself. She wanted to be over him. He wanted to love her but knew he would fail her. It was just sex until it wasn't…and the evidence was on a pregnancy test. She always wanted a family. He didn't. Will he try to open his heart or will he walk away from the only girl he truly loved? 
Dude. This is a rollercoaster. I wanted to slap Josh on many occasions. I wanted to hug him too. I felt for Delia. She was so torn and just wanted his love even if it was in pieces. I didn't connect with them as much as the other couples but I did love them. One of those I love them but not in love with them situations. I am excited about the next book! Ollie is in one crazy ride. 
"You heard me, Josh. Kiss me. That's what I want. It's what I've always wanted. I have the courage to ask for it, do you have the balls to do it?"
Damn he's hot when he's looking all manly with tools. 
Get a grip, Delia. You are not going to cross that line ever again. 
Yeah, I don't even believe my own lies.
"Delia, if there were a thousand women standing here right now, none of them would even compare to you."
Meet Corinne
Corinne Michaels is a New York Times, USA Today, and Wall Street Journal bestselling author of romance novels. Her stories are chock full of emotion, humor, and unrelenting love, and she enjoys putting her characters through intense heartbreak before finding a way to heal them through their struggles.
Corinne is a former Navy wife and happily married to the man of her dreams. She began her writing career after spending months away from her husband while he was deployed–reading and writing were her escapes from the loneliness. Corinne now lives in Virginia with her husband and is the emotional, witty, sarcastic, and fun-loving mom of two beautiful children.
Connect with Corinne
Website: http://corinnemichaels.com
Goodreads: https://bit.ly/2N1H2Gb
Amazon: http://amzn.to/1NVZmhv
Facebook: https://bit.ly/1iwLh6y
Facebook Group: https://www.facebook.com/groups/corinnemichaelsbooks/
Instagram: https://bit.ly/2L1Vzo6
Twitter: https://bit.ly/2Jcp29z
TikTok: www.tiktok.com/@corinnemichaelsauthor
Bookbub: https://bit.ly/2yc6rss
Pinterest: https://bit.ly/2m7MkEL
Book+Main: https://bit.ly/2EibEEn
CMBOOKS TO 77948
October 4, 2021 | Posted in Release Day Blitz | By Two Book Pushers
Genre: Contemporary Romance
Release Date: October 3, 2021
BLURB
Handsome Devil is a scorching-hot enemies-to-lovers romance, featuring a strong, feisty heroine and the billionaire boss she'd love to hate, an unforgettable kiss, a whole lot of lies, an irresistible battle of will… and a twisted deal that just might save them both from losing it all.
Dane Davenport was the most gorgeous, popular, and hatable guy I went to high school with.
And now? He's the one thing standing in the way of my dream: to own the talent agency I've devoted my career to. Because he just bought it.
I don't care how hot he looks in a suit. Or how many times he wants to remind me about that stupid kiss when we were teenagers.
(So what if I kissed him back? He started it!)
He's the bosshole from hell, and now I'm stuck with him—unless he decides to fire me.
I loathe that he has the power here, and he knows it.
Well, I am not going down without a fight.
But instead of firing me from the job I love, he does something even more evil: he asks me to help him—to save his reputation and his fortune.
I might be willing to make a deal with the devil—if it means I get my agency.
I might even be able to pretend I can stand the man who has the power to ruin me.
It's a diabolical plan. But my hatred of him will protect me.
My heart isn't part of this bargain.
So why does it pick up speed every time we fight?
Why is that ice-cold look in his eyes starting to thaw… and getting hotter than hell?
And when I discover someone's out to ruin him, why do I want to fight for him so bad?
If I put everything on the line, including my heart, will Dane finally win this war between us?
Or could the devil from my past really be my Prince Charming?
PURCHASE LINKS
Free in Kindle Unlimited
AUTHOR BIO
Jaine Diamond is a contemporary romance author, fond of writing the love stories of built and badass men endowed with massive hearts, and strong heroines with just the right mix of sweet and sass… flaming hot chemistry guaranteed!
She lives on the beautiful west coast of Canada with her real-life romantic hero (Mr. Diamond) and their daughter, where she reads, writes, and drinks copious amounts of tea.
AUTHOR LINKS