December 31, 2021 | Posted in Blog Tour, Excerpt, Review | By Two Book Pushers
It can't work.
She's too broken.a
He's too young.
Scared to Love, an all-new angst-filled dark mafia romance set from USA Today and Wall Street Journal bestselling author Siobhan Davis, is available now!
Excerpt  ALESSO  She slams to a halt, turning to face me. "I would never deliberately deceive you. That's not who I am." Fire underscores her tone, and I like hearing it.  "I didn't mean it that way. I know who you are."  The saddest expression washes over her features. "If that was true, you wouldn't be standing here with me now. You wouldn't be spending time with me each day. You would run a mile if you realized exactly who I am."  I risk stepping a little closer. "I have known you long enough to know the kind of woman you are, Serena. I'd like to think you've known me long enough to know you could tell me anything, and it wouldn't scare me away." Reaching out slowly, I take her gloved hands in my bare ones. "I spend time with you because I enjoy it. I want to get to know you better. I want to support you as you deal with the things you need to deal with."  "Why me? I'm too old. Too broken. I have kids. I come with so much baggage I'm completely weighted down with it. I—"  I can't listen to her beat herself up any longer, so I place two fingers over her mouth, quietly shushing her as I prepare to negate each of her concerns. "One. You're not too old, and I'm not too young. Age is just a number, and I refuse to allow stupid societal norms to dictate who I spend my time with or categorize the nature of that relationship. Two. Broken is subjective, and we all have our broken parts, but guess what?" I move my fingers from her lips to her cheeks, silently rejoicing when she doesn't flinch or shy away. "Broken parts can be glued back together. Three, I adore your kids, and they are the cherry on top. And four, every single person in the world has some kind of baggage. It's called life."  Tears glisten in her eyes, spilling onto her cheeks. "You're not real," she whispers. "You can't be."  My heart aches for her because I see the mistrust and disbelief in her eyes. "I'm real, Rena." Taking her hand, I slip it under my coat and over my shirt-covered chest, where my heart is currently jumping cartwheels in honor of her presence. "I'm as real as it gets."  Copyright © Siobhan Davis 2021
December 17, 2021 | Posted in Blog Tour, Review | By Two Book Pushers
December 14, 2021 | Posted in Release Day Blitz, Review | By Two Book Pushers
My Summer In Seoul by Rachel Van Dyken is now live!
From #1 New York Times bestselling author Rachel Van Dyken comes a standalone new adult romance set in the competitive world of K-pop.
It's not all K-dramas and happily ever afters. Intern with Korea's number one record label? Yes, please. Find out there's a huge scandal I need to help "manage"… not so much. Add in the fact that I don't recognize the "superstars" of the label and think they're interns… And my dream job quickly becomes more of a nightmare. But I'm in Seoul, the one place that is beginning to feel more and more like home… Except it isn't home, and the drama surrounding the biggest K-pop group in the world, SWT, is consuming my every moment. Spoiler alert. They hate me. Everything I do is wrong: wrong clothes, wrong honorifics, wrong manners. Till the leader of SWT takes pity on me. But pity is dangerous when it comes from someone as beautiful as him. Every SWT member is gorgeous, perfect, and cultivated to be an idol… lethal to a girl's heart. And sanity. But fame plus a perfect face and voice don't equal an easy life. As their comeback nears, the stakes rise higher. Suicide watch… Angry fans… Threats… All I want to do is survive. But the price for survival might mean losing my heart. And like a character in a K-drama, I'm not sure if there will be an actual happily ever after… Or simply a lesson learned.
Download today on Apple Books, Amazon, Kobo, Barnes & Noble!
Apple Books: https://smarturl.it/MSIS_Apple
Amazon: mybook.to/MSIS_Amazon
Nook: https://smarturl.it/MSIS_BN
Kobo: https://smarturl.it/MSIS_Kobo
Goodreads: https://smarturl.it/MSIS_GR
Meet Rachel
Rachel Van Dyken is the #1 New York Times Bestselling, Wall Street Journal, and USA Today bestselling author of over 90 books ranging from contemporary romance to paranormal. With over four million copies sold, she's been featured in Forbes, US Weekly, and USA Today. Her books have been translated in more than 15 countries. She was one of the first romance authors to have a Kindle in Motion book through Amazon publishing and continues to strive to be on the cutting edge of the reader experience. She keeps her home in the Pacific Northwest with her husband, adorable sons, naked cat, and two dogs. For more information about her books and upcoming events, visit www.RachelVanDykenauthor.com
Connect with Rachel
Facebook: https://www.facebook.com/RachelVanDyken
Website: http://rachelvandykenauthor.com
Newsletter: http://bit.ly/RVDNewsletter
Instagram: https://www.instagram.com/rachvd
Twitter: https://twitter.com/RachVD
Amazon: http://amzn.to/2cNVwL9
Goodreads: http://bit.ly/RVDGR
RVD Facebook Group: https://smarturl.it/RVD_FB_Group
Pinterest: https://www.pinterest.com/rachelvandyken/
Verve: https://bit.ly/2X9ztF5
December 14, 2021 | Posted in Release Day Blitz, Review | By Two Book Pushers
Code Name: Disavowed (Jameson Force Security, Book #8)

Sawyer Bennett
Release Date: December 14, 2021
Synopsis:
Life works in mysterious ways. Jameson Force Security has just received notice of a disavowed CIA agent in need of rescue in Central America. My blood runs cold when I learn that agent is none other than Greer Hathaway—my former fiancée.
Having gone our separate ways more than a decade ago, I still have bitter feelings toward Greer and the demise of our relationship. Those feelings don't change the fact that I loved her more than anything, so I'm on the next flight out to embark on a rescue mission. Besides, Greer once saved my life, so now it's time to return the favor and put her firmly in my past.
Face-to-face for the first time since ending our engagement, Greer and I are left with not only anger, unanswered questions and regrets, but also the undeniable chemistry we apparently still have. Will the promise of a new future together be enough, or will the same obstacles tear us apart again?
 
Download Code Name: Disavowed (Jameson Force Security, Book #8):
🎧 Audible (narrated by Teddy Hamilton and Erin Mallon)
Code Name: Disavowed is the eighth book in the Jameson Force Security series by Sawyer Bennett. You can read each book as standalone but I highly recommend reading the series since each book is unique and tied together. Ladd is one of the newer agents at Jameson and he is complete badass and I love that he is forty!
Greer is f*cked. She was being held against her will after being caught sneaking around an arm's dealers home. She had been working undercover for months and now totally f*cked until he shows up. The last man she thought she would ever see again. Ladd McDermott. Her ex-fiancée and the only man she has ever loved. A man she walked away from twelve years ago and he never went after her.
When Ladd saw her picture at Jameson as a CIA agent in danger, he didn't hesitate. He was going in. He didn't want to see her ever again but this would make them even. What he didn't expect was how much chemistry was still between them. He didn't want to want her. It was there but they have their own lives in different states. It was over once again until…
That's all I can say about that but I can say the story is full of action in and out of the bedroom. These two are badass and have a past that needs to be discussed so they can work together. I am excited about what is up next in the series!
About the Author:
New York Times, USA Today, and Wall Street Journal Bestselling author Sawyer Bennett uses real life experience to create relatable stories that appeal to a wide array of readers. From contemporary romance, fantasy romance, and both women's and general fiction, Sawyer writes something for just about everyone.
A former trial lawyer from North Carolina, when she is not bringing fiction to life, Sawyer is a chauffeur, stylist, chef, maid, and personal assistant to her very adorable daughter, as well as full-time servant to her wonderfully naughty dogs.
If you'd like to receive a notification when Sawyer releases a new book, sign up for her newsletter (sawyerbennett.com/signup).
Connect with Sawyer:
✦ Facebook: http://bit.ly/Sawyer_FB
✦ Reader group: http://bit.ly/Sawyer_NEP
✦ Twitter: http://bit.ly/Sawyer_TW
✦ Instagram: http://bit.ly/Sawyer_IG
✦ Goodreads: http://bit.ly/Sawyer_GR
✦ BookBub: http://bit.ly/Sawyer_BB
✦ Newsletter: http://sawyerbennett.com/signup
December 14, 2021 | Posted in Release Day Blitz, Review | By Two Book Pushers
Shelter by Kristen Proby is now live!
A small town, close proximity romance from New York Times and Wall Street Journal bestselling author Kristen Proby.
Remi Carter has survived her fifteen minutes of fame and is putting LA in her rearview mirror. As a former reality show contestant, she's trading staged expeditions and faked wilderness tours for real adventures. Only one fluke storm in Glacier National Park has her stranded with a handsome man, and adventure takes on a whole new meaning.
Seth King is as rugged and sexy as he is annoyed to be trapped with Remi. Probably because she ghosted him at the local bar not three days ago. But she's got her reasons for ditching him, and twenty-four hours in an abandoned Montana cabin with the wildlife biologist isn't nearly enough time to explain. As tempting as he is by firelight, she's been burned too many times.
Except one day together and suddenly her travel van doesn't hold as much appeal. The open road feels lonely. Remi's about to learn that shelter is more than a safe place to weather a storm.
Shelter might just be the man himself. If he can give her a reason to stay.
Download today on Amazon, Apple Books, Audible, Kobo, Barnes & Noble!
Amazon: https://amzn.to/3lrVBr1
Apple Books: https://apple.co/2TQLmB8
Nook: https://bit.ly/3fr8rlF
Kobo: https://bit.ly/2Vj1Um4
Audible: https://adbl.co/31pAJbU
Narrated by: Samantha Brentmoor & Jason Clarke
Goodreads: https://bit.ly/3kILEF6
Meet Kristen
Kristen Proby has published more than forty titles, many of which have hit the USA Today, New York Times, and Wall Street Journal Bestsellers lists. She continues to self publish, best known for her With Me In Seattle and Boudreaux series, and is also proud to work with William Morrow, a division of HarperCollins, with the Fusion and Romancing Manhattan Series.
Kristen and her husband, John, make their home in her hometown of Whitefish, Montana with their two cats.
Connect with Kristen
Website: https://www.kristenprobyauthor.com/
Goodreads: https://www.goodreads.com/author/show/6550037.Kristen_Proby
Amazon: http://amzn.to/2BD4vfq
Facebook: https://www.facebook.com/BooksByKristenProby/
Facebook Group: https://www.facebook.com/groups/684662744993031/
Instagram: https://www.instagram.com/kristenproby/
Twitter: https://twitter.com/Handbagjunkie
Bookbub: https://www.bookbub.com/authors/kristen-proby
Pinterest: https://www.pinterest.com/handbagjunkie/
Verve: https://bit.ly/30ImsmP
December 13, 2021 | Posted in New Release, Review | By Two Book Pushers
From USA Today Bestselling author Adriana Locke comes a workplace romance between a grumpy, alpha architect and his new client—who just so happens to have the blueprint to bring him to his knees.
Romance is not in Wade Mason's portfolio.
This is tragic. It's unfair that a man so maddeningly gorgeous—an architect with a deliciously squarish jaw, adorably dimpled chin, and the hottest black glasses that straddle the line between professional and provocative—rebukes all things love.
I knew this well before I walked into his office.
The man is a conundrum—a complicated, steel-wall of a puzzle. On one hand, he brushes against me in the conference room with a broodiness that sets me on fire. He demands in-person meetings nearly every day about the house we're working on together. I catch him watching me out of the corner of his eye with a look that's anything but platonic. But any talk of hook-ups, love, or relationships—even in general? Completely off the table.
I'm determined to peel back his layers until I get to the bottom of the mysterious businessman. But my plan is foiled by a surprise that leaves both of us reeling. Neither of us see it coming but it changes everything … forever.
Amazon: https://geni.us/UJOl
Resolution is the fifth book in the Mason Family series by Adriana Locke. I've been waiting for Wade (my favorite Mason) and he was everything I wanted him to be and more. I knew it was going to take a strong, sassy woman to bring him to his knees. We've gotten to know a little about Wade over the series and there was just something about him that called to me. The brooding, sexy, suit wearing, bespectacled architect, pulled at something inside me. He's a total jerk. He actively tries to get out of seeing his family and he's honest to a fault. But the people who know him best are never swayed by his harshness. They know he loves them. They know he'll always be there for them, but he won't do so without a little attitude. When he meets Dara, a new client, somehow he knows his life will never be the same. He puts up his strongest walls, makes the most nonchalant face he can muster, but Dara is not deterred. She even hugs him (gasp!) Turns out they knew each other in college and she might have had a little crush. Dara doesn't buy into Wade's "I hate everyone" schtick. She's going to sass him right into a heartfelt smile if it kills her. But whoa! She wasn't expecting that smile. She's totally done for. They both tried to pretend they were only friends, but once Wade decides he has to have her, all bets are off. One taste and nothing will ever be the same. Dara even fits with his crazy family. The only one who doesn't instantly love her is Rosie, because Wade is hers. Wade and Dara are a perfect fit. She softens his edges. Gives him a reason to breathe and allows him to be himself. She calls him on his crap but also shares her heart with him. It's a beautiful love story full of lust, banter, family, friends, loss and pain. And I loved every minute of it. Wade is one of my all-time favorite characters of Adriana's and he lived up to everything I imagined he would be. Dara is the perfect heroine. She's strong, smart, talented, sassy and stands up for herself. Together they made me laugh, cry and swoon!
December 7, 2021 | Posted in Release Day Blitz | By Two Book Pushers
December 7, 2021 | Posted in Release Day Blitz, Review | By Two Book Pushers
December 3, 2021 | Posted in Blog Tour, Review | By Two Book Pushers
COME AGAIN by Lauren Blakely
Release Date: December 3rd
COME AGAIN is an ALL-NEW enemies-to lovers romance set in the Big Rock world! Don't miss this intensely sexy and hilarious all-hero POV stand-alone!
Fall in love with a cocky, charming hero and the heroine who challenges his game!
AVAILABLE NOW!!!
✦ Amazon ➜ http://blkly.pub/AmazonComeAgain
✦ Apple ➜ http://blkly.pub/AppleComeAgain
✦ Nook ➜ https://blkly.pub/NookComeAgain
✦ Kobo ➜ http://blkly.pub/KoboComeAgain
✦ Google ➜ http://blkly.pub/GoogleComeAgain
✦ Audible ➜ http://blkly.pub/AudioComeAgain
He is back!!! Sebastian York narrates this hot tamale!
Audio: Oh my! Sebastian has outdone himself on this one. Wowzas! I've missed hearing him on Lauren's books and he's back with a bang. Sexy, fun and irresistible! And of course Vanessa was fantastic, as always!
Add to Goodreads:
Blurb:
There are three words most men can't resist—I dare you.
So as you can see, ladies and gentlemen of the jury, I had no choice when my buddies said "I bet you can't get that brunette beauty to kiss you before the night ends."
I proved them wrong, and oh how good it felt to be right when I swept the quick-tongued woman into my arms and kissed the breath out of her at the party.
But, I made a slight miscalculation.
Turns out she's my brand new enemy.
And soon I'm locked in a fierce battle of wits with my sexy-as-sin nemesis. I'm determined to show the whole city that my company is offering the best new path to romance, and she's dead-set on knocking me down. Publicly.
It's the hottest game of one-upmanship I've ever played, punctuated by fiery kisses, dirty letters, and, after a heated argument, hate s-e-x.
You know what they say. Keep your enemies closer.
I keep her so damn close to my favorite body part.
Everything is fun and games…until I gamble something I can't afford to lose.
My heart.
AVAILABLE NOW!!!
✦ Amazon ➜ http://blkly.pub/AmazonComeAgain
✦ Apple ➜ http://blkly.pub/AppleComeAgain
✦ Nook ➜ https://blkly.pub/NookComeAgain
✦ Kobo ➜ http://blkly.pub/KoboComeAgain
✦ Google ➜ http://blkly.pub/GoogleComeAgain
✦ Audible ➜http://blkly.pub/AudioComeAgain
He is back!!! Sebastian York narrates this hot tamale!
About Lauren Blakely:
A #1 New York Times Bestselling, #1 Wall Street Journal Bestselling, and #1 Audible
Bestselling author, Lauren Blakely is known for her contemporary romance style that's
sexy, sweet, and witty. She also writes USA Today bestselling LGBTQ romance.
With fourteen New York Times bestsellers, her titles have appeared on the New York
Times, USA Today, and Wall Street Journal Bestseller Lists more than 100 times, with
more than 55 titles on the USA Today Bestsellers list alone. She's sold more than 4.5 million books. A Brown University graduate, Lauren likes dogs, cake and show tunes and is the vegetarian at your dinner party.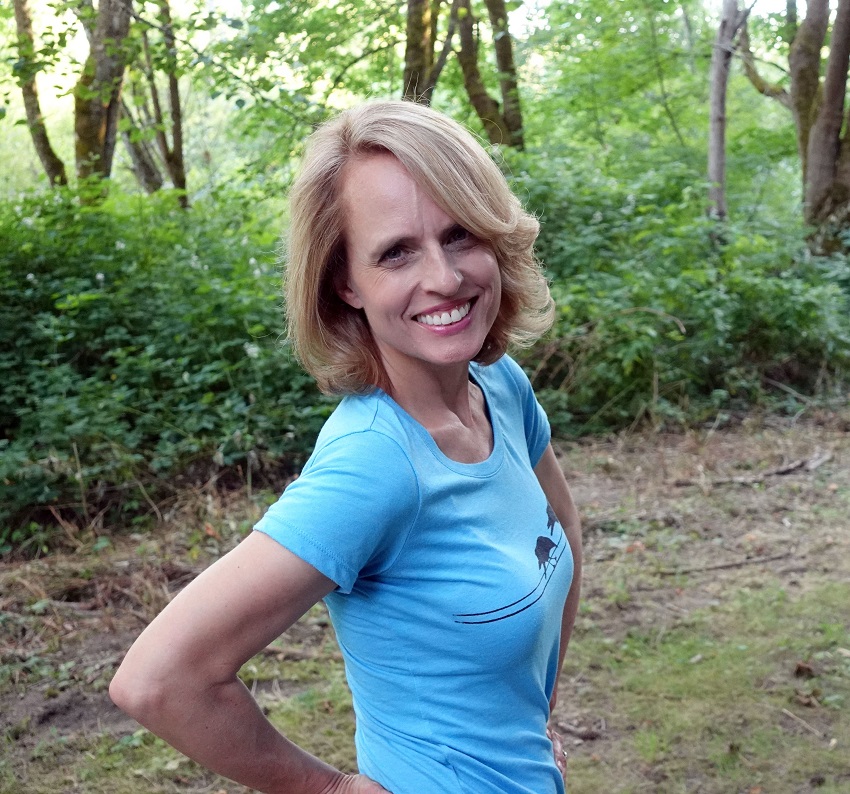 Connect w/Lauren:
Website: laurenblakely.com
NL Signup: http://laurenblakely.com/newsletter
Facebook: http://www.facebook.com/LaurenBlakelyBooks
Instagram: http://instagram.com/laurenblakelybooks
Twitter: http://twitter.com/LaurenBlakely3
December 3, 2021 | Posted in Release Day Blitz, Review | By Two Book Pushers
Title: The Holiday List
Series: The Script Club #4
Author: Lane Hayes
Publisher: Lane Hayes
Release Date: December 3
Heat Level: 4 – Lots of Sex
Pairing: Male/Male
Length: 39K
Genre: Romance, Nerd/Jock, MM Romance, Bisexual, Single Dad, Grumpy/Happy, Holiday Romance
Synopsis
The Mars maestro, the single dad, and a wish list…
Chet-
Boy, am I lucky! Finding a living situation with a houseful of passionate scientists just before the holidays is ideal in every possible way. As the newest member of the Script Club, I feel it's important to step up and tackle the to-do list my friends would prefer to avoid. Item one, address the tutoring request from the neighborhood-hottie-slash-single-dad on the next block. I've got this!
Or do I?
Handsome, older, sporty gentlemen intimidate me. And Mr. McSwoony doesn't like the holidays. This may be a daunting task.
Sam-
What do you do when a new neighbor shows up on your doorstep with cookies and a wacky plan to spread holiday cheer? I don't need cheer, but I could use help with some of the experiments my son wants to try. I know football, not science. Hopefully, I can talk Chet into a mutually beneficial trade. The only snag is that I'm seriously attracted to my local Mars expert. He's unintentionally charming…in the very best way.
Don't quote me, but this holiday elf with thick glasses and a mile-long list might be exactly what I need.
The Holiday List is an MM bisexual, geek/jock romance with a holiday twist featuring a lovable scientist and a single dad who's probably on the naughty list!
Excerpt
"Who said I was lonely? I'm not lonely. I'm just tired of being with myself. That's not the same thing," I argued.
"Close enough. One thing that helps me fight the blues is an immediate change of scenery," Chet pronounced with a wide grin.
"Thanks, Doc, but Linc is coming home this week. I'm not going anywhere."
"You don't have to physically go anywhere. You can just switch up your routine and add—"
"Let me guess…holiday cheer?"
Chet beamed. "Yes."
I had to give the guy credit…he was tenacious.
I couldn't let him think he'd won too easily, though. I furrowed my brow, giving him my best cranky scowl, and huffed. "You really want to decorate my house?"
He frowned. "No. I want to reset your karma. And mine. You've done a good deed here tonight, and I owe you one in turn. I also owe my roommates for their kindness."
"Putting up a tree is going to help your karma?" I snorted.
"And yours."
Somehow, I doubted that, but I liked the idea of having an excuse to see him again. "Fine. You can decorate my house."
Chet whooped as he jumped to his feet. "A nice noble fir would look perfect in that corner of your great room near the fireplace. But of course, closer to the window. We don't want to worry about fire hazards. What's your ornament situation? I'm happy to purchase some if needed. Simple red and silver balls are always nice and—"
"I've got plenty of balls." I stood, testing my shoulder to be sure I didn't do any real damage, as I met him at the door. "It's getting late. We can talk about this later. You seem like the kind of Christmas elf who needs parameters."
He snickered, pushing his glasses to the bridge of his nose. "There might be some truth to that statement."
"Just so we're clear, I'm not gonna want to wake up in a winter fuckin' wonderland."
"Right. Got it."
I braced my hand on the doorknob, scanning the dimly lit foyer briefly. "Come over Saturday. We can talk about it then. And…you can meet Linc."
Chet narrowed his eyes. Not gonna lie, his immediate transformation from skinny geek to bad-ass science guy was kinda hot.
"Is this trickery?"
"No, but it might be a good trade. We'll see." I shot a lopsided grin his way as I opened the door, pointing at the chair that knocked me on my ass. "This is not an adequate security system. I'll give you my number. If anything seems suspicious or if you need anything, call me."
Chet typed my contact info into his cell obediently, then pressed Call so I had his number too. Courtesy complete, he fixed me with a no-nonsense look. "Thank you. For the record, while I appreciate your help tonight, I didn't agree to—"
"I know, I know." I stared at him for a long moment.
This had to be one of the oddest yet most interesting nights I'd had in a while. This was probably a good time to remind myself that Chet was my neighbor. My much younger neighbor.
But damn it, he was tempting.
I leaned in and pressed my lips to his. It was featherlight touch, hardly a real kiss at all. It was just enough to make him blush. Chet's cheeks pinkened, and a flush rose low on his neck.
"Mr. Rooney…"
"Sam," I gently reminded him. "Good night."
Don't ask me how I did it, but I somehow managed not to turn around as I headed down the pathway and up the street to my house. My lips twitched in amusement, giving way to a smile that grew with every step. When I finally got home, I let it fly, grinning like a madman as I chomped on a rosemary shortbread cookie made by my own personal elf.
Was I vaguely alarmed at the concept of letting him put a bunch of holiday crap up in my house? Fuck, yes, I was. Hot kiss or not, nothing was going to happen between us. And I was okay with that. Mostly.
Maybe he was just the diversion I'd needed, 'cause hanging out at home for the next couple of weeks suddenly didn't seem so bad.
The Holiday List is the fourth book in The Script Club series by Lane Hayes. I love Christmas and I love Lane so this was the perfect story for me! Chet is the new member of The Script Club and the new roommate. He's whip smart and geeky sexy. He also loves the holidays and helping people so when their neighbor needs help, Chet is there for him. Sam hurt his shoulder and is totally grumpy. He hates the holidays and doesn't even put up decorations and he needs help with his son the science nerd. When Chet ends up on his doorstep looking sexy and delicious, Sam finds himself agreeing to let Chet help him go all out for Christmas in exchange for Chet helping Linc with science. Chet wasn't prepared for how good looking Sam was. Sam wasn't prepared to be attracted to Chet. They start to spend more time together, share a few hot kisses and a little extra something and before they know it it's almost Christmas. What happens now? Is it over or is it just beginning? I loved these two!! Chet is so freaking cute with his facts and the way he talks and Same is so sexy and smart and such a good dad. This is the perfect feel good holiday story! It's hilarious, sexy and fun! And we get to see our friends from the rest of the series which is always a bonus! 
Meet the Author

Lane Hayes loves a good romance! An avid reader from an early age, she has always been drawn to well-told love story with beautifully written characters. Her debut novel was a 2013 Rainbow Award finalist and subsequent books have received Honorable Mentions, and were winners in the 2016, 2017, and 2018-2019 Rainbow Awards. She loves red wine, chocolate and travel (in no particular order). Lane lives in Southern California with her amazing husband in a not quite empty nest.
Giveaway