May 31, 2022 | Posted in Release Day Blitz, Review | By Two Book Pushers
HOPELESSLY BROMANTIC by Lauren Blakely
Release Date: May 31st
From #1 NYT Bestseller Lauren Blakely comes an irresistibly sexy, emotionally-charged, roomies-to-lovers MM romance between a broody American and a charming Brit!
Grab this scorching, hilarious and emotionally-charged romance TODAY!
NOW AVAILABLE!!
✦Amazon ➜ http://blkly.pub/HopelesslyAmazon
✦ Apple ➜ http://blkly.pub/HopelesslyApple
✦ Google ➜ http://blkly.pub/HopelesslyGoogle
✦ Nook ➜ http://blkly.pub/HopelesslyNook
✦ Kobo ➜ http://blkly.pub/HopelesslyKobo
✦ Illustrated Paperback ➜ https://amzn.to/3HuaAIs
✦ Audible ➜ http://blkly.pub/AudibleHopelessly
Teddy Hamilton and Shane East narrate this sexy, hilarious epic romance in duet with a full cast!
Hopelessly Bromantic is the first book in the Hopelessly Bromantic Duet by Lauren Blakely. There is a prequel called Shameless Flirt that I highly recommend you read. It is the start of TJ and Jude epic romance. If you have been reading Lauren then you know these two! TJ seems to be friends with everyone and Jude is Heath's (Kismet) younger brother.
TJ couldn't pack his bags fast enough after his boss lets him know they are sending him to London for a year. He fell in love with the city ten year ago. Now he was twenty-three, single and ready to fill his nights writing, touring the city, and going to the music clubs. Meeting men would be icing on the cake and he was ready to indulge. What he didn't expect was to meet a hottie on his very first day. It was lust at first sight and the banter was on point from the start and after a few clues they see each other again. And it is kismet. They just clicked and wanted to click even more until…
They moved. Into the same flat. Now the roommate rule has to be invoked. Three hundred sixty-five nights of sharing a flat will be torture but it is better than having the awkward moments that would follow if they didn't work out. Bring friends was safe. They could still have fun without touching each other in all they ways they both fantasize. Right?
Of course but rules were made to be broken.
I don't want to get into the story too much but I will say… Hot. Damn. What a ride!! These two are not only fire but their connection out of the bedroom is undeniable. It's full of passion, fun, sweetness, and support. I ♥️ TJ and Jude! I don't even have a favorite. They are both equally fantastic. They both made me laugh, swoon, flush, and cry. I know this isn't their ending and I can't wait for Here Comes My Man.
P.S. I want to go thrifting with them!!
His smile is like the sun in the morning. It's slow and unstoppable, and when it coasts across his gorgeous face, it lights up the entire sky.
Oh, hello. Commanding Jude is in the house.
"You," he says, all low and husky. "You are just…all my fantasies."
Hopelessly Bromantic is the first book in the Hopelessly Bromantic duet by Lauren Blakely. I have been waiting for TJ's story since the second we met him and Lauren gave me everything I wanted and more in his story. TJ, the sexy, aspiring writer who loves music and literature and Jude, the gorgeous British actor trying to break out in his career. A chance meeting with an instant connection turns into a forbidden roommate love story and I am here for all of it! The witty banter, the flirting, the sexy innuendos, the dirty talk, the sexiness. Not only are TJ and Jude hot and steamy, they are so fun to get to know. I felt the heat, the attraction and the connection. Also, TJ in a towel with a toolbelt? Yes, please! I had the pleasure of listening to Teddy Hamilton, Shane East and a cast of amazing narrators and I felt like I was there with them. They really outdid themselves with this story. And what makes it even better? They have a second book which is a second chance romance, enemies-to-lovers story. Lauren has become one of my favorite MM writers and I can't wait to see what happens with TJ and Jude!
Add to Goodreads:
https://www.goodreads.com/book/show/57722385-hopelessly-bromantic
Blurb:
A sexy, passionate, utterly addictive, roomies-to-lovers MM romance from #1 NYT Bestseller Lauren Blakely!
Look, when I met the sexy, witty Brit on the streets of London last night, I had no idea who he was. He was just that hot guy I wanted to have a drink with so I asked him out for my first evening in town.
One thing almost led to another. After a midnight kiss, we made plans for a whole lot more the next day.
But when I unlock the door to my rental in the morning, the English hottie is lounging on the couch like he lives here too. Great. For the next year I'll be sharing a tiny flat with the sexiest guy I've ever known.
Time for a few simple rules — don't walk around the flat wearing only a towel, don't spend our nights together exploring London, and don't crack open my secrets for him.
Even as I smash all those rules, I try to resist falling for the cocky charmer. But after a taste of his lips, I give all the way in, telling myself one night and we won't fall in love.
Too bad in the morning I discover that hiding my true feelings is the least of my worries, compared to a twist I never see coming.
Contents Include: One broody American, one charming Brit, and two libidos that can barely fit into the smallest flat in London. Translation – hot, angsty nights in the first novel in a scorching and emotional two-book epic MM romance!
About Lauren Blakely:
A #1 New York Times Bestselling, #1 Wall Street Journal Bestselling, and #1 Audible
Bestselling author, Lauren Blakely is known for her contemporary romance style that's
sexy, sweet, and witty. She also writes USA Today bestselling LGBTQ romance.
With fourteen New York Times bestsellers, her titles have appeared on the New York
Times, USA Today, and Wall Street Journal Bestseller Lists more than 100 times, with
more than 60 titles on the USA Today Bestsellers list alone. She's sold more than 4.5 million books. A Brown University graduate, Lauren likes dogs, cake and show tunes and is the vegetarian at your dinner party.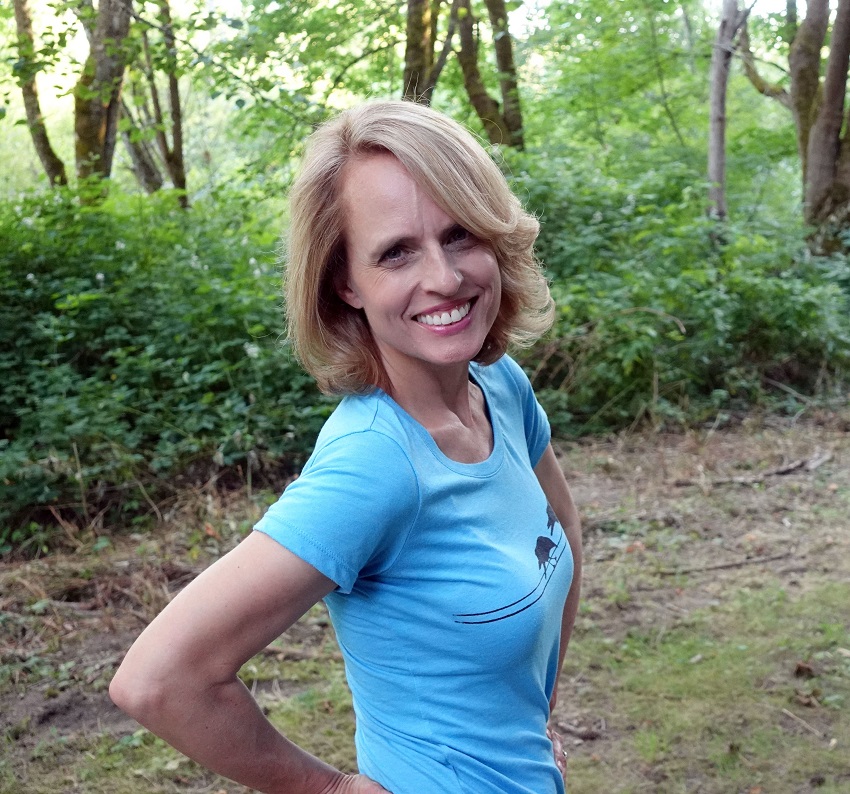 Connect w/Lauren:
Website: laurenblakely.com
NL Signup: http://laurenblakely.com/newsletter
Facebook: http://www.facebook.com/LaurenBlakelyBooks
Instagram: http://instagram.com/laurenblakelybooks
Twitter: http://twitter.com/LaurenBlakely3
May 31, 2022 | Posted in Release Day Blitz, Review | By Two Book Pushers
Not a Role Model
Battle Crows MC, Book 4
Lani Lynn Vale
Release Date: May 31, 2022
About the Book
You better watch out for people that bounce back from everything that's meant to destroy them.
Those were the words that Coreline King learned to live by when it came to dealing with Tide 'Rook' Crow, member of the Battle Crows MC, general surgeon, and all-around jerk who lived to make her life a living hell.
It all started in high school when he stopped seeing her as a random girl and started to see her as his rival.
Together, they became 'frenemies.' I.e.—a person with whom one is friendly, despite a fundamental dislike or rivalry.
At least, it started out like that.
Everyone always says there's a fine line between love and hate. And at first, Tide and Coreline don't realize how very true that is.
Not until Tide gets hurt defending Coreline's honor, and Coreline has to fix him because she feels like she owes him.
But one night of bad choices leads to a very big 'oops' that will either haunt them for the next eighteen years or bring them together as tight as they ever could be.
Purchase Links
✦ Amazon: https://amzn.to/3v8hu1s 
✦ Apple: https://apple.co/30tVMtD 
✦ Nook: https://bit.ly/3sUxQuP 
✦ Kobo:  https://bit.ly/3PmDAXQ 
✦ Audio: COMING SOON
Add to your TBR: https://bit.ly/2YLD8we 
Not a Role Model is the fourth book in the Battle Crows MC series by Lani Lynn Vale. I'm loving this series with it's tough alpha men and the strong women who love them. This is Tide and Coraline's story. They have hated each other since they were young and just bring out the worst in each other. Now they are older and live next door to each other. They throw barbs at each other that has me laughing out loud. The line between love and hate is so small with these two! Tide always teased her, but always secretly watched her. Coraline hated him for picking on her, but she always knew in the back of her mind that she loved him. When some trouble finds her, Tide needs to fix it. They get closer and closer and then boom, it's all clothes flying off and angry sexiness. Their banter was hilarious and when they were sweet with each other I was swooning. There's some ups and downs and Tide likes to run, but he always came back. Coraline knows him well enough to forgive him because she understands her man. I loved how they did everything with passion. Fight, love, sexy times. I wasn't sure what to make of Tide from the last book, but I really loved him! Overall, it's a great addition to the series and I'm looking forward to Banger and Easton's story next!