January 4, 2023 | Posted in Release Day Blitz, Review | By Two Book Pushers
Author: Felice Stevens
Genre: Gay Romance Standalone
Release Date: January 2, 2023
Moving On is a standalone MM romance from Felice Stevens. I'm a big fan of Felice's and I try to grab her books as often as possible. This is Tristan and Sean's story. (Tristan is from the Man Up series and I might have to go back and read that!) Sean is down on his luck, lost his apartment and his job and is crashing at his sister's apartment that she typically rents out. He was a singing waiter and he's just looking for any job serving at this point. Tristan is an ex NYPD detective back in NY after a few years of being in London. Sean's brother-in-law gives him the apartment to use until he can find one of his own. Now Tristan, who's grumpy and closed off is sharing a one bedroom apartment with Sean, the fun-loving singing performer. Tristan is carrying guilt over the loss of his partner and doesn't even want to talk about himself. But he's instantly attracted to Sean and that's going to be a problem. Sean can't believe he has to share space with the tall, gorgeous man who won't even talk. But he's persistent and is going to get Tristan to talk to him. It takes time, but they finally get into a routine of eating together (Tristan and his healthy green juice and Sean's junk food). Then one drunken night and they end up in bed together. Tristan can't keep denying he wants Sean. Somehow Sean got past some of his walls and he really wants to let him in. Once he decides he wants Sean it is on! And I loved every minute of it. Sean is so open and fresh and talented. He's been on his own his entire life and he has a past that would make anyone cry (me included). Tristan was similarly abandoned as a child, hid his sexuality and suffered a major loss on the job. Together, they fill in all the broken pieces and just make sense. Sean makes Tristan smile and laugh. Tristan makes Sean want to want more for himself. It's a funny, sexy, emotional story that had be laughing and wanting to give them both hugs!
"… the chemistry between these two is crazy! They try their best to ignore it but as they slowly grow closer, the walls start to come down. This was a sexy, sweet, wonderful book!" ~ Carol's Crazy Bookish World
When his roof caves in, Sean Lovett thinks things can't get any worse. Until he loses his job, adding yet another bump in the rocky road of his life. None of his so-called friends can—or will—help. And asking a favor from his abusive ex? Hard pass. Luckily, his sister comes to the rescue and offers him a great apartment—in the city, no less—until he can get back on his feet.
Until a gorgeous man unlocks the front door and strolls right in with a grumpy attitude and a claim that his boss—who happens to be Sean's brother-in-law—promised him the same apartment.
Former NYPD detective Tristan McDermott hasn't stopped running since the death of his best friend. After almost two years of living in his own personal hell, he returns home to New York, hoping he can move on, but guilt still follows his every step. He's grateful to have the perfect apartment until he can settle into a place of his own. But there's a cute guy already living there. And only one bedroom. And no way is Tristan leaving. He's staying put.
Sharing the space is tough, but Tristan can ignore sweet Sean and his sunshiny smiles.
Except Sean's brother-in-law asks Tristan to keep an eye on Sean so he doesn't make any bad decisions.
Keeping an eye on Sean is easy. Keeping his hands off him is much, much harder.
And sleeping together…well, that isn't a bad decision. Not when it feels so good.
From Lambda Literary award winning author Felice Stevens comes the story of a grumpy, green juice-drinking ex-detective running from the past and a sunshiney singing waiter who can't catch a break. It features a meet-cute, only one bed, learning to trust, and a surprise lap dance.
Felice Stevens has always been a romantic at heart. She believes that while life is tough, there is always a happy ending around the corner. Her characters have to work for it, because just like life in NYC, nothing comes easy and that includes love.
Felice is the 2020 Lambda Literary Award winning author in best Gay Romance and two time e-Lit award winner in romance. When not writing or watching reality television, you can find her in her reader group.
January 4, 2023 | Posted in Release Day Blitz, Review | By Two Book Pushers

THE RSVP by Lauren Blakely
Release Date: January 4th
Genre/Tropes: Forbidden Romance/Off-Limits Romance/Office Romance/Age-Gap
NEW RELEASE!!
THE RSVP from #1 NYT bestselling author Lauren Blakely is NOW LIVE and FREE in KU!
Make sure to grab this brand new sexy, age-gap, off-limits, office romance TODAY!
NOW AVAILABLE! FREE IN KU!
✦ Amazon ➜ https://blkly.pub/AmazonTheRSVP
✦ Audible: https://blkly.pub/AudibleTheRSVP
(Narrated by Vanessa Edwin and Joe Arden!)
The RSVP is Lauren Blakely's newest romance! It's a sexy age-gap, forbidden romance between Harlow and her dad's business partner Bridger. I love a good age gap story and add in the forbidden aspect and I was sucked in from the very beginning. Harlow has had a crush on her dad's business partner for a while. But now she's twenty-one and she's going to go after what she wants. Bridger never saw Harlow as more than his business partner's daughter until one day, there is it. That spark. That connection. Oh hell. He can't have thoughts about Harlow. Ever. She's too young. He can't risk his business. But when they start working together and he sees how smart, capable and sexy she is, he can't stay away. Will he risk his business for a woman? For love? Oh man! This story is so sexy and spicy! I loved how Harlow just went after Bridger. Seduced him and proved she was more than he though she was. Bridger is so broody and serious and I loved watching him open up to Harlow. Show her the man he really is. Together they are on fire! I'm loving the series so far and looking forward to more!
The RSVP is the first book in the The Virgin Society series by Lauren Blakely. You don't have to read the prequel, The Crush but I totally would! I have read every book Lauren has written and this story is a very Lauren book but with a twist. It's more forbidden, deeper, and the slow burn is delicious. I am soooo excited about this series! 
Harlow's crush on Bridger is totally forbidden but she knows he is the one she wants. She can be patient. She knows she has to wait for the perfect moment in time to find out if he can look at her as a woman and not just his business partner's daughter. It's going to be complicated once he really sees her but she just knows it's worth the risk but will he? 
Bridger shouldn't be thinking about Ian's daughter in all the naughty ways that he does. It's not just about the sexual tension either. It's about their connection, their common interests, the ways she sees him for him. She makes him happy but his business has been his everything for the last five years. This betrayal may cause him to have to start over again. He is torn between something that is his everything to someone who could be his everything. 
I am obsessed with these two! They are real. They are raw. They are passionate. Their connection is goals. They are so much fun, flirty, sexy, and just everything. They way they look at each other is epic. It's hard to put into words…just read their story!! 
A whoosh rushes through my body. 
This is the first time he's touched me. 
I don't intend for it to be the last. 
"Want to hear a secret?" That word on his tongue sends a charge through me. 
I want to be his secret. "Tell me,"  say, desperate for more. 
"You're destroying my self-control, Harlow." 
I hum, like the wicked vixen I am with him. "Then…ruin it. Just ruin it."
BLURB:
A new, forbidden, virgin + father's business partner, standalone office romance from #1 NYT Bestseller Lauren Blakely!
Our days are full of secrets. Our nights are for seduction…
For the last year, I've wanted someone I can't have.
The man my father built his latest multimillion dollar business with.
He's a decade older than I am, and he's entirely forbidden.
The fact that he's never given me a second glance only makes me long for him more.
But the other night, across the room at a gala, everything changed. His broody gaze lingered on me and grew darker.
So I'm officially done being the good girl.
Tomorrow I turn 21. As a gift to myself, I plan to seduce my father's business partner.
Happy birthday to me.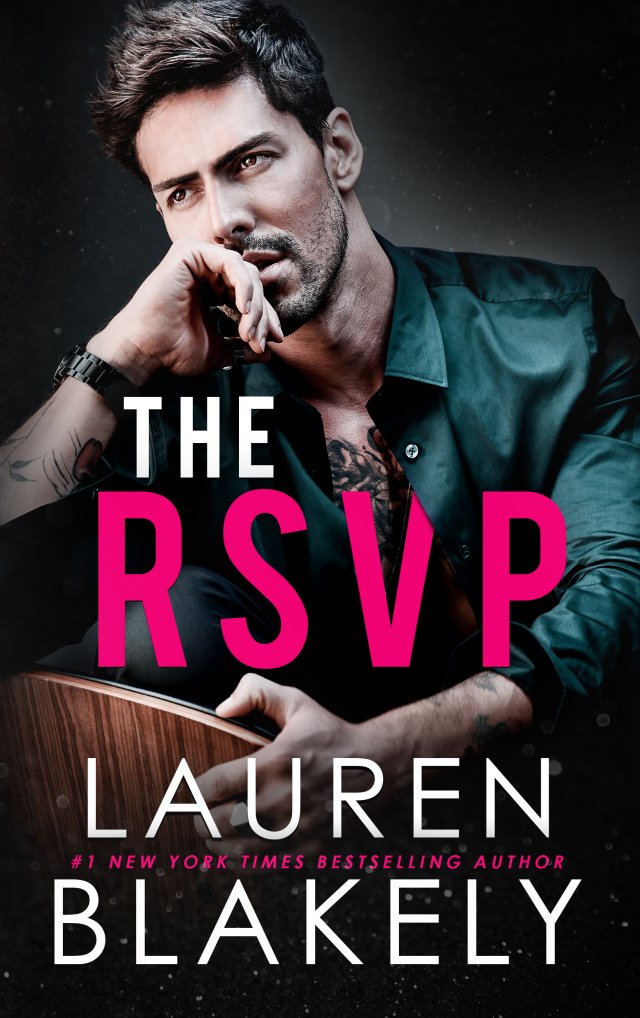 About Lauren Blakely:
A #1 New York Times Bestselling, #1 Wall Street Journal Bestselling, and #1 Audible
Bestselling author, Lauren Blakely is known for her contemporary romance style that's
sexy, sweet, and witty. She also writes USA Today bestselling LGBTQ romance.
With fourteen New York Times bestsellers, her titles have appeared on the New York
Times, USA Today, and Wall Street Journal Bestseller Lists more than 100 times, with
more than 65 titles on the USA Today Bestsellers list alone. She's sold more than 5 million books. A Brown University graduate, Lauren likes dogs, cake and show tunes and is the vegetarian at your dinner party.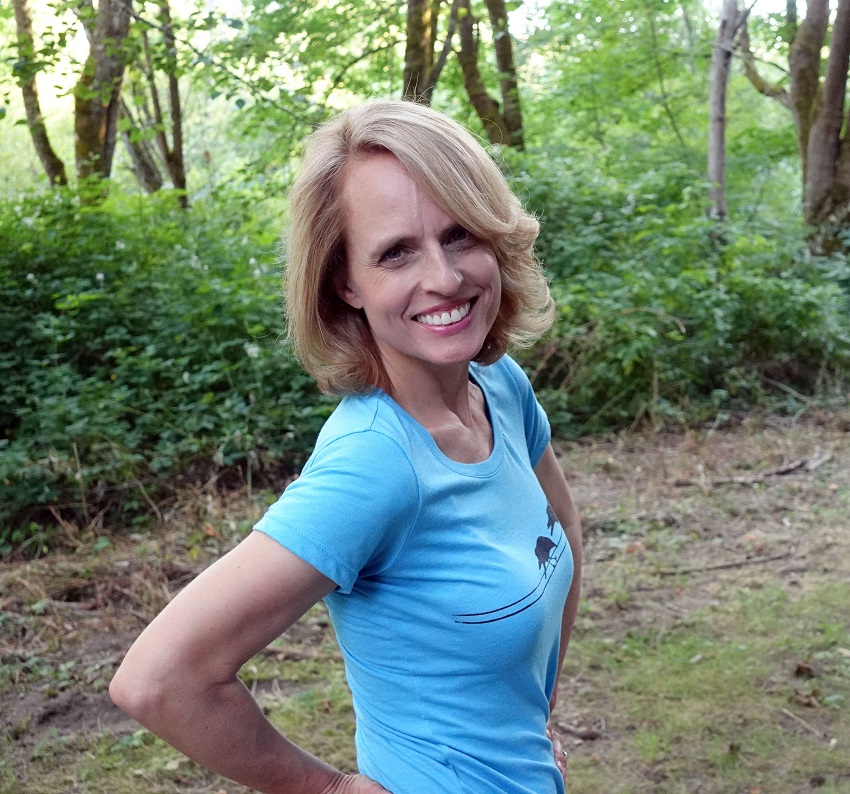 Connect w/Lauren:
Website: laurenblakely.com
NL Signup: http://laurenblakely.com/newsletter
Facebook: http://www.facebook.com/LaurenBlakelyBooks
Instagram: http://instagram.com/laurenblakelybooks
Twitter: http://twitter.com/LaurenBlakely3
Tik Tok: https://www.tiktok.com/@laurenblakelybooks