May 25, 2019

Title: Starting From Zero
Series: Starting From Series, Book 1
Author: Lane Hayes
Publisher: Lane Hayes
Original Release Date: April 15
Heat Level: 4 – Lots of Sex
Pairing: Male/Male
Narrator: Michael Pauley
Length: 7 hrs and 8 mins
Genre: Romance, Rock star, May/December romance, Bisexual, LA, Humor, New beginning
Synopsis
Justin Cuevas is going through a rough patch. A broken relationship, a scandal, and the demise of his band have shaken the aspiring rock star's confidence. Working two jobs and sleeping on his friend's sofa isn't ideal, but Justin isn't ready to give up yet. With a little luck, he's hoping to re-launch his music career in LA with his new band, Zero. The key is to stay focused, and not get distracted by his past…or the sexy songwriter he can't get out of his head.
Gray Robertson has written dozens of hits and worked with some of the biggest names in the industry. But he's never met anyone like Justin. The younger man is fiery, passionate, and smart. A powerful voice for a new generation. Other than an unforgettable one-night stand and a passion for music, the two men have nothing in common. Or do they? Justin knows the out-of-the-blue challenge to write a quintessential love song is a huge opportunity. And it's the ultimate test for someone who's doesn't believe in happily ever after. When sparks fly, Justin and Gray realize they have a shot something special if they start from zero together. Maybe even love.
Excerpt
Justin turned to me with a fiery expression and gestured toward the glittering lights below. "Everyone here wants more than what they have. And I guess I'm the same. I don't need recognition and I sure as fuck don't want love, but I wouldn't say no to a few bucks," he commented with a laugh. "What about you?"
I did a double take. I was two steps behind, struggling to keep up, and if possible, memorize every word he'd said. I hadn't been around anyone so raw or so honest in a long time. He made rules and broke them with at whim, letting me in and then shutting me out. He had a way of revealing himself that made me feel as though he was holding a mirror to me, daring me to acknowledge my broken pieces too. He was either slightly insane or incredibly gifted. I suspected it was the latter. The cadence of his speech lured me in…and made me want more. I'd tell him anything he wanted to know, just to be near him and this intense spark of…newness, creativity, and wonder.
"What about me?" I asked in a low raspy voice.
"What do you want to accomplish before you leave the planet?"
"I want to write the perfect song," I replied unthinking.
"There's no such thing."
"Maybe, maybe not. But it would be nice to leave something that felt special."
Justin held my gaze then inclined his head in agreement. "Yeah. I want that too."
We stared at each other. Whispers of conversation floated from the far corners of the rooftop deck. We weren't alone, but we might as well be. I couldn't remember ever feeling so intimately connected to someone I'd never really touched. It was puzzling and enchanting at the same time.
He shivered when the breeze kicked up. I took it as a sign from above and pulled him against me. I had to feel him. I studied the sexy indentation in his bottom lip before giving into impulse and resting my hands on his hip. Justin gave me a funny look but he didn't push me away.
"You shouldn't be anonymous. You have too much to share. Too much to say," I said.
"What are you doing?"
"I…I'm not sure. Is this okay?"
"Yeah. It's good." Justin nodded and snaked his arms around my waist.
We were still for a while. He was so close I could feel his breath on my lips. The lingering quiet was deceptive. A casual observer might have mistaken us for old lovers engaged in a tender moment. Or maybe they'd guess we were tentative strangers anxious to make the right moves. Not too fast, not too slow. Neither was correct. There was no quiet here. An electric current sizzled and hissed between us. Intense sexual awareness and something more. Something fiery and passionate. He was wild and rough with jagged edges and a sharp mind. Instinctively, I knew I should proceed with caution because walking away wasn't an option.
"I want to kiss you," I whispered, inching closer so our noses brushed.
Justin gave me a crooked smile and tugged at my belt loop. "Then do it."
I tilted my chin slightly and pressed my lips to his. He was deceptively tender at first. He closed his eyes and hummed into the connection. When I licked at the corner of his mouth, he let me in without hesitation. I couldn't get enough. He tasted like gin and nicotine with a hint of peppermint. All the things I apparently couldn't do without.
I pulled him closer, cupping the back of his neck to kiss him harder and deeper. Our tongues twisted in a growing frenzy until everything and everyone around us dissolved into white noise. Justin lulled me into complacency and let me think I was in control. I pushed him back slightly and wrapped my fingers around his neck to keep him in place when he leaned forward to nip my bottom lip. He grinned like a madman and then lowered his eyelashes in a show of faux subservience. I didn't trust him to stay still or obey for a second. Justin was wild and headstrong. He wasn't going to do anything that wasn't either his idea or a bad idea.
I should have known then that I'd met my match.
Starting from Zero is Lane Hayes' newest sexy, rockstar romance. I read the book first and then listened to it in audio as I do with ALL of my Lane Hayes' books because they are better enjoyed that way! I always find I miss certain things or am reminded of why I liked a chapter or character. Michael Pauly and Lane are such a fantastic pairing! I'm a huge fan of both and Michael just gives these characters a stronger voice.This is a spin off from her Out in College series and features Rory's brother, Justin. We met him briefly in Out in the Offense and I knew his story was going to be fantastic! Justin is a struggling musician who loves music. He sings like an angel and just wants to make music. His old band is just coming off a scandal and the remaining members want to start fresh. New songs, new vibe. When Justin sees Gray he's instantly attracted to the older man. He's sexy, smart and confident. They spend one night together and it's fun, sexy and freeing. Gray can't stop thinking about Justin after their brief encounter. He's a famous songwriter and he knows talent when he hears it and Justin is it. When they have the opportunity to work together on a song, they can't refuse. Gray wants to write with Justin but he also wants to be with him. Keep the personal and the professional separate. Justin tries to resist, but the sexy older man is too tempting. They laugh together, talk, and write music. It's perfect. But too good to be true? Are there things they are keeping from each other?  I loved this story! I love rockstar romance and I love Lane, so this is a match made in Heaven! Gray is so sexy, talented and smart. He knows who he is and is so confident in his skin because he's forty-four. He's lived and knows what he wants. I love that he's my age! Justin might be younger but he's smart and quick witted. Their banter is perfection with the eighties jokes and their love of music.
When they are together it's magic. They balance each other out. Sometimes fighting for love is the hardest thing there is. Overall, I laughed, cried, smiled a lot, got hot and bothered and just thoroughly enjoyed every word! Lane always delivers the perfect mix of emotion, sexy, flirty and swoonworthy characters.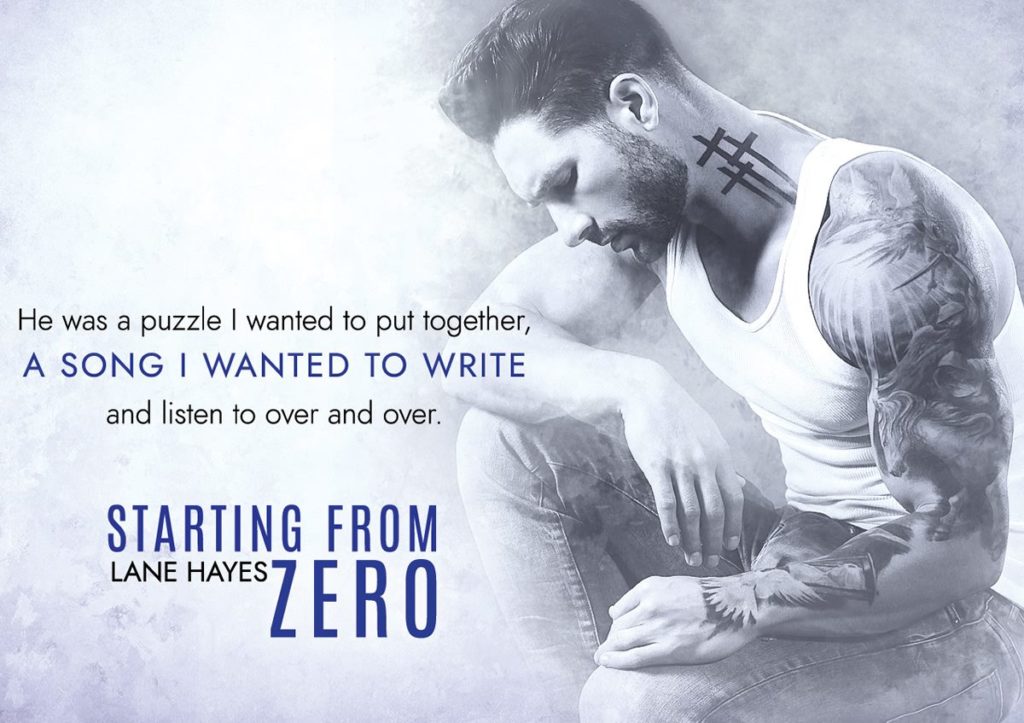 Meet the Author

Lane Hayes is finally doing what she loves best. Writing! An avid reader from an early age, Lane has always been drawn to romance novels. She truly believes there is nothing more inspiring than a well-told love story with beautifully written characters. Lane discovered the M/M genre a fews ago and was instantly hooked. She is the bestselling author of the Better Than, Right and Wrong, A Kind of Stories and Leaning Into Series and the Out in College series. Lane's novels placed first in the 2016 and 2017 Rainbow Awards. She loves travel, chocolate, and wine (in no particular order). Lane lives in Southern California with her amazing husband in an empty nest.
Meet the Narrator
Michael has well over 50 audio book titles currently available for purchase on Audible.com. He is versed in multiple styles and genres including fiction (novels and short stories) ranging from romance to science fiction to crime dramas to thrillers; business strategy books; health and wellness books; and even an occasional children's book.
Fans of Michael's narration are welcome to follow him on social media including Facebook, Twitter, Instagram, YouTube, and SoundCloud.
If you are interested in working with Michael to produce your next audio book, you can contact him directly at voice@michaelpauley.info
Giveaway