January 13, 2023 | Posted in Release Day Blitz, Review | By Two Book Pushers
I think I'm falling for my bodyguard co-worker. Now I need protection… from myself.
As a former SEAL intelligence officer, I'm supposed to be smart. Unfortunately, those smarts don't apply to love. I did a nice thing and took my heartbroken fellow bodyguard out for a Valentine's dinner. Just us bros. But my plan worked a little too well, and a night that ended with a scorching kiss has turned into the most awkward morning at the office ever. Now we're working together as bodyguards on a remote mountain movie shoot. And we're roommates.
I've never been attracted to a guy before, but something about Avery calls to every protective instinct I have. We're not dating, but every night alone together, I fall a little deeper. It's also Avery's first time with a guy too, and while we're both enjoying all sorts of new things together, I worry my heart will be broken when we return to civilization.
No matter how badly this may end, I can't seem to stop wanting Avery. All of him. I want to see who he'll become if he ever manages to get out of his own way. I want to be his biggest cheerleader, best friend, and the guy he comes home to. But going from secret hookup to forever after is a big ask. Are we both brave enough to take the leap?
ROCKY START is book four in the A-List Security series. It features TWO highly protective SEAL bodyguards, a double awakening, an exploration of the sexy, lacy kind, and all sorts of brand-new emotions. Get ready for all the high heat, big feels, and found family feels readers expect from this fan-favorite military romance author. Join A-List Security for this lower-angst series featuring former SEALs and celebrity clients. Happy endings and no cliffhangers guaranteed!
Buy link: https://bit.ly/3wk2n6B
Rocky Start is the fourth book in the A-List Security series by Annabeth Albert. I really loved this series and Avery and Malik's story was a great addition. This is a double awakening and I loved it! Malik is big, strong, ex naval intelligence officer for special forces and Avery is and ex SEAL. They work at A-List Security together and on Valentine's Day find themselves dateless so they go on a platonic date. The night takes a turn toward the physical in which they both enjoy, but in contrast to Malik's easy going attitude about doing what you enjoy, Avery freaks out. When they have to spend weeks together on a movie in Colorado sharing a room, they both discover they might not be as straight as they thought. Avery really struggles with his sexuality. He's lived his life in the shadow of a famous football dad and he was a SEAL. He's supposed to be manly and tough. But Malik shows him how to stop hating who he is and embrace who he wants to be. Avery fights it every step of the way, but when he realizes he's happier than he has ever been because of Malik, he starts to think maybe he can wear the silk and love his blond curls. Admit that he's not straight. I loved these two together. Malik is so caring and patient and level-headed and suffers from PTSD and therapy has taught him a lot. Avery is a hot mess for a while. He lost an arm and has no idea who he is or what he wants to do with his life. Once he realizes he can be anything he wants as long as Malik is with him, it's glorious to watch him. He's so sexy and sweet. I thought the writing was fantastic and I laughed and cried! Their kink was delicious and I just loved how supportive they were of each other. I loved so many of the secondary characters and loved seeing some old friends. I'm sad the series is over but I'm looking forward to what Annabeth has next for us!
January 12, 2023 | Posted in Excerpt | By Two Book Pushers
January 10, 2023 | Posted in Release Day Blitz, Review | By Two Book Pushers
Everyone has a past they're trying to outrun, myself included. My time in the military left me with scars, both physically and emotionally, which is why I keep to myself. Since returning home to Stewart Grove, I work a lot so I have little time to think. To remember. I'm just content to make it through the day.
Then I meet Kallie Carpenter.
I am drawn to the sexy bartender in a way I've never experienced, and despite knowing I should stay away, I can't. Kallie calls to the very depths of my soul, every broken piece of it.
I hope I don't destroy us both.
Taking care of my injured dad and his horse ranch, as well as working at the local bar doesn't leave me much time for a social life. Between home and Burgers and Brew, I keep myself plenty busy, despite my dad's insistence I give dating another try. It's not that I wouldn't mind it, I just barely have any time to myself, let alone making room for another.
Then I find Leo Martinez sitting at the end of the bar.
He's guarded and a little rough around the edges, but I can't stay away. There's a darkness in his eyes that speaks of pain, yet I only see the amazing man he tries to hide from the world.
I pray he lets me in.
January 6, 2023 | Posted in Cover Reveal | By Two Book Pushers
January 5, 2023 | Posted in Release Day Blitz, Review | By Two Book Pushers
"Phenomenal. Book Hangover Overload." – Ivy Fox, USA Today bestselling author
Dirty Crazy Bad 2, the compelling conclusion to the dark and twisted reverse-harem Dirty Crazy Bad Duet from USA Today & Wall Street Journal bestselling author Siobhan Davis is available now!
In the secret society of The Luminaries, no sin will go unpunished…
The Greed & Gluttony Luminary has trapped us into executing his evil plans, and it seems we have little option but to agree. Carter has orchestrated Chad's kidnapping, and he holds my mom's life in his hands.
Then he drops a game-changer
We must play our parts—or at least look like we are—because the fate of our loved ones, and the world at large, depends upon it. There is no choice.
It's a delicate balancing act, with many obstacles and no guarantee of success. Carter has spent years planning his takeover and knowing who to trust is impossible.
Teamwork is the only way we can defeat him. But that is challenging when relationships are fractured, the guys are sworn enemies, and loyalties have been pushed to their limits.
It's up to me to make this work, so I will push my grief aside to be there for Ares, Jase, and Chad.
Rhett Carter cannot become Lord of the Luminaries and we're the only ones that can stop him.
Grab your copy today! Read FREE in Kindle Unlimited Amazon: https://amzn.to/3F4TlOv Amazon Worldwide: https://mybook.to/dirtycrazybad2
Add to Goodreads: https://bit.ly/3F6fHzd
Start the duet with Dirty Crazy Bad Book 1→ https://mybook.to/dirtycrazybad1
Read the FREE Prequel today→ https://mybook.to/DCBPrequelSD
Keep reading for a look inside Dirty Crazy Bad Book 2!
ASHLEY
Jase stalls on the step above me as Mom and Ares continue to the upper level where Ares's, Chad's, and my bedrooms are. "What's wrong?" he asks, turning to face me.
"You need to sleep down here," I say, leaning against the banisters as I try not to let the crestfallen look on his face get to me.
"I don't expect anything, Ash, but I want to stay with you. To make sure you're okay."
"I'll be fine. I have already taken pain meds, and I'll just set my alarm to wake me every few hours."
He folds his arms across his broad chest as his emerald eyes peer into mine. "I know I hurt you and I need to make it up to you. I know it's not as easy as me saying I'm sorry or that I was trying to protect you. But please don't shut me out. You are injured, and someone should stay with you."
"I'll stay with her." Ares's gruff voice echoes from above.
I look up, spotting him hanging back on the top step.
I expect Jase to argue. There is little love lost between those two. But he surprises me.
He fixes his gaze on Ares. "Make sure you wake her every four hours. And come get me if there are any issues during the night."
Ares equally surprises me when he nods agreeably.
Jase pulls me into a tender hug. Pressing his warm lips to my ear, he whispers, "I love you, Temptress. Whatever you need, I will give you."
Tears stab my eyes at his words. I know what this must be costing him. "I love you too," I whisper, stretching up to kiss his cheek. "But that doesn't magically solve all our issues."
"I know." The look of adoration on his face as he tucks stray strands of pink hair behind my ears is almost enough to change my mind. "We need to talk about a lot of things."
I bob my head as I extract myself from his embrace and move around him. "Yeah, we do. Night, Jase. Sleep well."
"Night, baby."
For More Information on Siobhan Davis's books and where to contact her, visit her website: https://bit.ly/3VfAwhQ
January 4, 2023 | Posted in Release Day Blitz, Review | By Two Book Pushers
January 4, 2023 | Posted in Release Day Blitz, Review | By Two Book Pushers

THE RSVP by Lauren Blakely
Release Date: January 4th
Genre/Tropes: Forbidden Romance/Off-Limits Romance/Office Romance/Age-Gap
NEW RELEASE!!
THE RSVP from #1 NYT bestselling author Lauren Blakely is NOW LIVE and FREE in KU!
Make sure to grab this brand new sexy, age-gap, off-limits, office romance TODAY!
NOW AVAILABLE! FREE IN KU!
✦ Amazon ➜ https://blkly.pub/AmazonTheRSVP
✦ Audible: https://blkly.pub/AudibleTheRSVP
(Narrated by Vanessa Edwin and Joe Arden!)
The RSVP is Lauren Blakely's newest romance! It's a sexy age-gap, forbidden romance between Harlow and her dad's business partner Bridger. I love a good age gap story and add in the forbidden aspect and I was sucked in from the very beginning. Harlow has had a crush on her dad's business partner for a while. But now she's twenty-one and she's going to go after what she wants. Bridger never saw Harlow as more than his business partner's daughter until one day, there is it. That spark. That connection. Oh hell. He can't have thoughts about Harlow. Ever. She's too young. He can't risk his business. But when they start working together and he sees how smart, capable and sexy she is, he can't stay away. Will he risk his business for a woman? For love? Oh man! This story is so sexy and spicy! I loved how Harlow just went after Bridger. Seduced him and proved she was more than he though she was. Bridger is so broody and serious and I loved watching him open up to Harlow. Show her the man he really is. Together they are on fire! I'm loving the series so far and looking forward to more!
BLURB:
A new, forbidden, virgin + father's business partner, standalone office romance from #1 NYT Bestseller Lauren Blakely!
Our days are full of secrets. Our nights are for seduction…
For the last year, I've wanted someone I can't have.
The man my father built his latest multimillion dollar business with.
He's a decade older than I am, and he's entirely forbidden.
The fact that he's never given me a second glance only makes me long for him more.
But the other night, across the room at a gala, everything changed. His broody gaze lingered on me and grew darker.
So I'm officially done being the good girl.
Tomorrow I turn 21. As a gift to myself, I plan to seduce my father's business partner.
Happy birthday to me.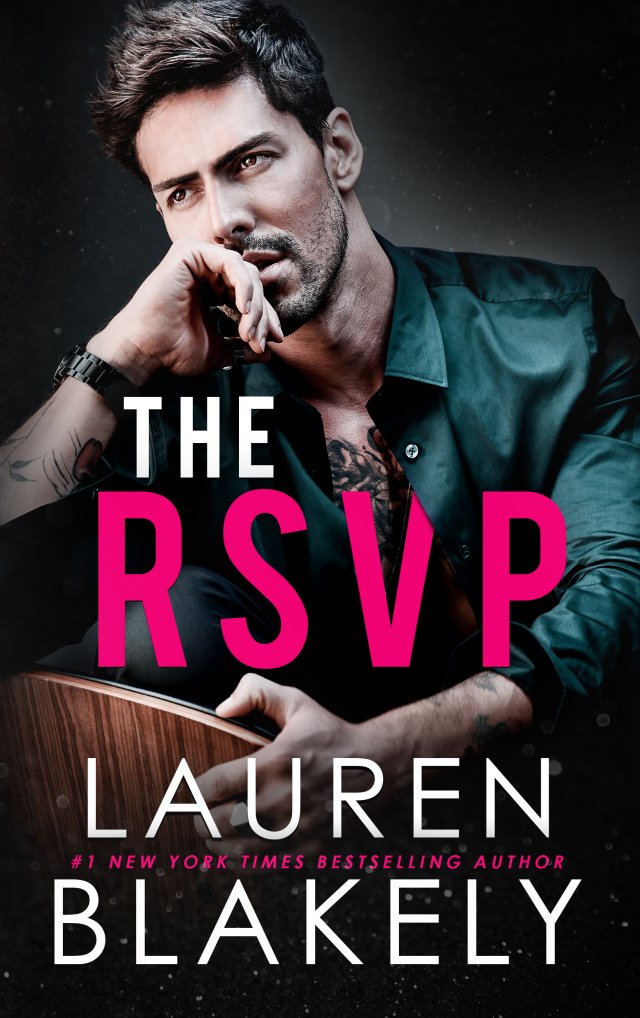 About Lauren Blakely:
A #1 New York Times Bestselling, #1 Wall Street Journal Bestselling, and #1 Audible
Bestselling author, Lauren Blakely is known for her contemporary romance style that's
sexy, sweet, and witty. She also writes USA Today bestselling LGBTQ romance.
With fourteen New York Times bestsellers, her titles have appeared on the New York
Times, USA Today, and Wall Street Journal Bestseller Lists more than 100 times, with
more than 65 titles on the USA Today Bestsellers list alone. She's sold more than 5 million books. A Brown University graduate, Lauren likes dogs, cake and show tunes and is the vegetarian at your dinner party.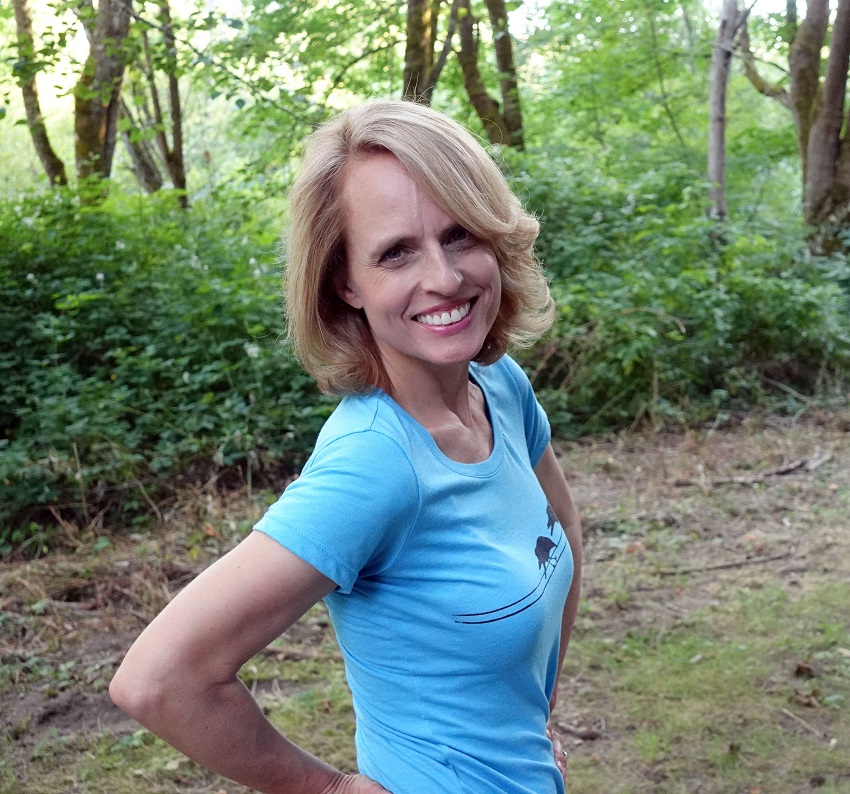 Connect w/Lauren:
Website: laurenblakely.com
NL Signup: http://laurenblakely.com/newsletter
Facebook: http://www.facebook.com/LaurenBlakelyBooks
Instagram: http://instagram.com/laurenblakelybooks
Twitter: http://twitter.com/LaurenBlakely3
Tik Tok: https://www.tiktok.com/@laurenblakelybooks
January 3, 2023 | Posted in Release Day Blitz, Review | By Two Book Pushers
Drake: A Pittsburgh Titans Novel

Sawyer Bennett
Release Date: January 3, 2023
Synopsis:
Read the first THREE chapters of Drake
Drake McGinn turned his back on hockey after the league betrayed him. Will the Titans be his chance to clear his name and take back the career he once loved?
After I made the decision to divorce, my ex-wife set out on a smear campaign against me, telling anyone who would listen that I was betting on hockey and throwing games. It wasn't surprising that my ex told the lies, but the fact that the media, league, and fans chose to believe her baseless claims was unforgivable. I walked away from it all and never looked back.
Having settled into life as a single dad to three boys, I'm content. I have more money than I could ever need, and plenty of time to do whatever I want, whenever I want, and whoever I want. So when Brienne Norcross, the team owner for the Pittsburgh Titans, shows up at my house with a job offer, I have no problem turning her down. But the no-nonsense billionaire, with sinfully seductive red lips and killer heels that would look hot as hell thrown over my shoulders, won't take "no" for an answer.
Now I need to find balance between hockey, my boys, and the explosive chemistry Brienne and I can no longer deny. A cast-off hockey player and the league's only female team owner? I can think of a million reasons why it could never work but can't bring myself to care about a single one of them. Game on.
All books in the Pittsburgh Titans series can be read as standalones. See the entire series here: https://sawyerbennett.com/bookstore/the-pittsburgh-titans-series/
Download Drake: A Pittsburgh Titans Novel
Amazon | Nook | Apple | Kobo | Google | Print
Drake is the fifth book in the Pittsburgh Titan's series by Sawyer Bennett. I've been looking forward to Drake's book since the beginning! There's something about this big, broody, long-haired sexy single father that calls to me. And he's met his match with Brienne, the smart, beautiful, owner of the team. What starts out as hate between them turns into freaking crazy hot lust. Neither of them has time for a relationship, so this is perfect. And it's a little forbidden, but not against the rules. The sneaking around, stolen glances and hot nights are everything. Drake is all about the sexiness and none of the feelings. He's trying to be the best dad and hockey player he can. He can't afford complications in his life. But Brienne becomes more than fun between the sheets. Now he doesn't know what to do. Run away or toward her and trust that she's there for him? Wowzas. Drake is freaking fantastic. I just loved everything about him. From his hair to his muscles, to what a great dad he is, to his dirty mouth. He never wanted to love again, but he never met anyone like Brienne before. I loved how smart and dedicated Brienne was. She's totally kickass! This one might be my favorite of the series (did I say that last time? :)).
Buy the digital and signed paperback direct from Sawyer Bennett: https://bit.ly/SB_Drake
** Digital files must be read within the BookFunnel app **
About the Author:
New York Times, USA Today, and Wall Street Journal Bestselling author Sawyer Bennett uses real life experience to create relatable stories that appeal to a wide array of readers. From contemporary romance, fantasy romance, and both women's and general fiction, Sawyer writes something for just about everyone.
A former trial lawyer from North Carolina, when she is not bringing fiction to life, Sawyer is a chauffeur, stylist, chef, maid, and personal assistant to her very adorable daughter, as well as full-time servant to her wonderfully naughty dogs.
If you'd like to receive a notification when Sawyer releases a new book, sign up for her newsletter (sawyerbennett.com/signup).
Connect with Sawyer:
Facebook | Reader Group | TikTok | Instagram
Goodreads | BookBub | Join Sawyer's Newsletter
December 31, 2022 | Posted in Release Day Blitz, Review | By Two Book Pushers
Dibsa
by Kimberly Knight & Rachel Lyn Adams
Publication Date: January 31, 2023
Genres: Adult, Contemporary, MM, Second Chance Romance
Read for FREE in KindleUnlimited: Amazon
From USA Today bestselling authors Kimberly Knight and Rachel Lyn Adams comes a MM forced proximity friends to lovers gay for you romance with on-the-road secret hook-ups.
Sometimes, an unexpected night can change everything …
It's said that college is where you try things and eventually find yourself. Chase Matthewson hadn't expected to experiment with his roommate and fellow teammate, Gage Statler, but a drunken night at a party led them to the same bed. Before either of them could wrap their heads around what happened, Gage suffered a devastating injury and left college.
With no closure, the two put that night behind them and never spoke of it or to each other again. They both moved on, married women, and started families. Chase lived out his dream of playing professional baseball while Gage found different ways to fulfill his passion for the sport.
Years later, both men find themselves divorced, focused on fatherhood, and not looking for another long-term relationship. But what they don't know is that the past is about to bring them together.
Gage starts coaching Chase's son's travel ball team, forcing the former roommates to come face to face and finally acknowledge their secret hookup. When the team moms joke about calling dibs on the hot coach, Chase wants to tell them he called dibs first.
About the Authors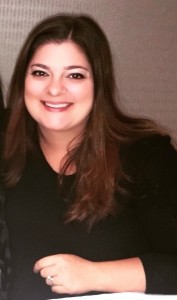 Kimberly Knight is a USA Today Bestselling author who lives in the mountains near a lake in California with her loving husband, who is a great research assistant. Kimberly writes in a variety of genres including romantic suspense, contemporary romance, erotic romance, and paranormal romance. Her books will make you laugh, cry, swoon, and fall in love before she throws you curve balls you never see coming.
When Kimberly isn't writing, you can find her watching her favorite reality TV shows, binge-watching true crime documentaries, and going to San Francisco Giants games. She's also a two-time desmoid tumor/cancer fighter, which has made her stronger and an inspiration to her fans.
Website | Amazon | Bookbub | Facebook | Goodreads | Instagram | Pinterest | YouTube | Twitter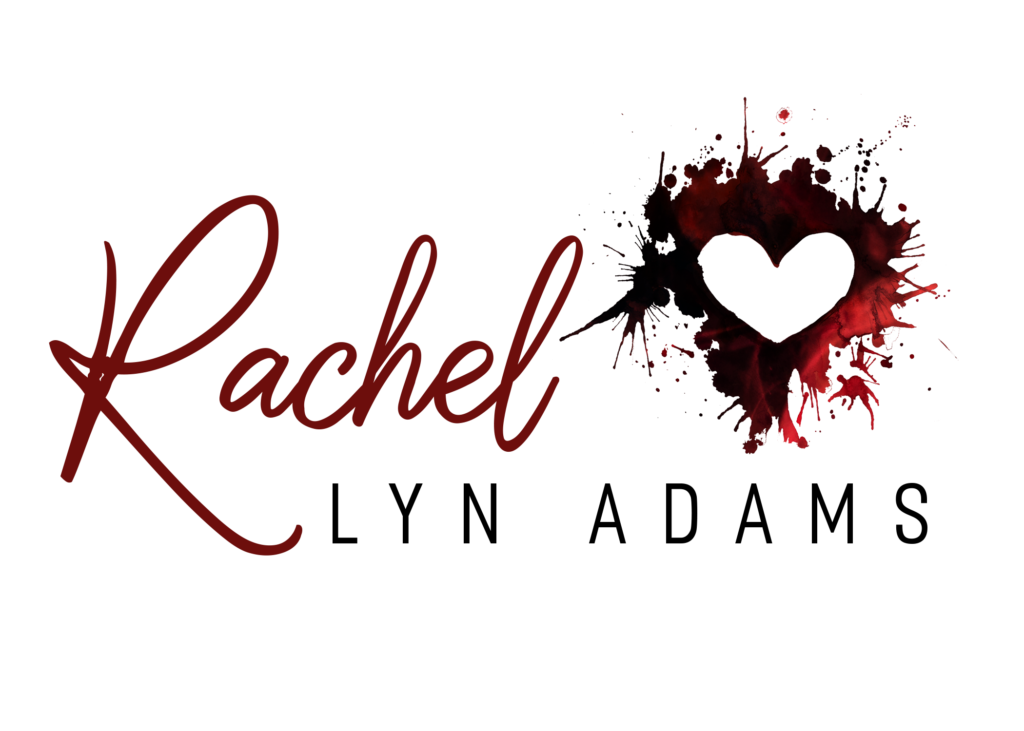 Rachel Lyn Adams is a USA Today bestselling contemporary romance author. She lives in the San Francisco Bay Area with her husband, five children, and several pets (currently 8 of them). She is an avid baseball fan and rarely misses an opportunity to watch her beloved San Francisco Giants. When she isn't busy with the demands of her family, you will find her reading or writing as she couldn't imagine her life without books.
Website | Facebook | Twitter | Instagram | Amazon | Goodreads
December 15, 2022 | Posted in Blog Tour | By Two Book Pushers
THE BLOOD WE CRAVE
Monty Jay
Release Date: December 13 
My secrets are infested with infatuation.
His cravings are dripping in blood.
Is it love?
Or is it something much darker…
An obsession.
Death found me as a young girl. Latching onto the core of my soul.
No one knows what that horrid night did to me. What kind of monster it flourished inside me. I'd become a ghost, hiding from the world so that people would never find out about the morbid desire I harbor.
Until he noticed me.
Thatcher Alexander Pierson: Cunning. Sharp. Beautiful.
A man bred from the seed of a serial killer. Stitched together with old money and Dolce & Gabbana clothing.
He is my strongest fixation. My sweetest, darkest addiction.
And I'm his phantom.
I have haunted him my entire life and now?
He sees me for exactly what I am.
A killer.
I sicken him. But he has always mesmerized me.
When a copycat murderer prowls among the trees of Ponderosa Springs, our loyalty is tested.
It had been foolish of us to believe our revenge would go unpunished. That the town wouldn't retaliate after what we did.
With our lives hanging in the balance, Thatcher and I have no choice but to coexist.
In the twilight of musty cabins and haunted library towers, my somber secrets are exposed, and his cravings are revealed.
So the question is…What is love without obsession?
*The Blood We Crave will be book 1 of a duet!*
Buy Here: (Link will be provided once live)
https://amzn.to/3WEkdNn
Goodreads Link:
https://bit.ly/3E5pmHa
Meet Monty Jay:
Monty Jay likes to describe herself as a punk rock kid, with the soul of a gypsy who has a Red Bull addiction. She writes romance novels about insane artists, feisty females, hockey players, and many more. 
When she isn't writing she can be found reading anything Stephen King, getting a tattoo, or eating cold pizza.
Connect with Monty Jay:
Facebook: https://www.facebook.com/author.montyj/
Instagram: https://bit.ly/2zZMDf3
Goodreads: https://bit.ly/32BiDSN
Facebook Reader Group: https://bit.ly/3gd9dkP
Amazon Author Page: https://amzn.to/2ZJ4eSE