June 25, 2020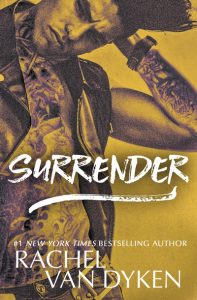 From #1 New York Times bestselling author Rachel Van Dyken comes the next standalone rockstar romance in her Seaside Pictures series…
Surrender is now live!
I had his posters on my wall when I was sixteen and when I accidentally got pregnant in high school—his was the face I dreamt of when I closed my eyes at night.
Now, over twenty years later, that dream's turned into a reality.
Not only is Drew Amhurst in my tiny town of Seaside, live and in the flesh…
But he's mentoring my rockstar son.
Drew says he's mine for a week.
And he made me three promises.
"No strings attached."
"No falling in love."
"It's only seven days."
He's confident that he can help me rediscover myself both in and out of the bedroom, and I'm confident that he's too arrogant for his own good.
And at the end of seven days, he swears he'll walk out of my life the way he came into it.
The only problem is, the more I get to know him, the more I want to surrender the last pieces of my heart and beg him to stay.
Amazon:https://amzn.to/3dpyjKS
Amazon Worldwide: http://mybook.to/SurrenderSPRVD
Apple Books: https://apple.co/3cWe0oI
Nook: https://bit.ly/3bZyfRb
Kobo: https://bit.ly/3eeIin2
Goodreads: https://bit.ly/2WWnFWV
Surrender is the fourth book in the Seaside Pictures series by the talented Rachel Van Dyken. I never knew that when we met Drew in Provoke and he and Bronte, Braden's mom, that those little sparks would become a full blown inferno! I loved that he had a little thing for her and I loved that she had a major crush on him when she was a teenager! I felt like I was vicariously living through her. As if Keanu Reeves or River Phoenix were to step into my house and fall for me. HAHA! Seriously though, it was just perfection. Drew thought she was beautiful when he met her and he's seen her over the years, but now it's five years later and once he sees her again, he can't walk away. Yes, she's Braden's mom, but so what. She's only three years older than him, and he's thirty-six. There's just something about her that calms his demons. He convinces her to give him one week to get her groove back. She's been a mom since she was sixteen and she's never done anything for herself. Bronte can't really be thinking about Drew's idea. Can she? One week with her teenage crush? What could possibly go wrong? Oh man! I love Drew. He might be my favorite. No, wait. He's definitely my favorite! I love how he feels everything. How strong he is. How much he's overcome. I love that he's older and wiser and knows what he wants and goes after it. He's open, shares his feelings and would do anything for those he loved. He knew Bronte was going to help him heal and he was right. And he's sexy, handsome and has nipple rings. I mean, come on! I just swooned all over the place! And Bronte is hilarious! She's such a good mom and raised three kids on her own! Now it's her time. She needs to find her happiness. Overall, I laughed out loud, cried big sobs, laughed some more, got hot and bothered and just loved every word!
"I'm either going to die from fear or lust. But the truth remains, I will die"
"Don't be a baby. Let's go!"
"I'm  not ew! Sex symbol!"
"Okay, old man."
"You need to stop being so perfect. I think it's easier dealing with the ego than with your seduction techniques."
"Not seduction. Facts."
Surrender is the fourth full-length novel in the Seaside Pictures series by Rachel Van Dyken! You can read each book as standalone. I still need to read the first one and a few novellas. I need to get one that! I did read Provoke though and that is where you first get a glimpse of Drew shamelessly flirting with his protege's mom, Bronte. And now, five years later…
One week. Drew has one week to show Bronte a good time and I don't just mean in bed. He wants to make her smile. To laugh. To let her be wild. To have a birthday week that she will never forget. She deserves it. She is a single mom of three. Two are fully grown and one sixteen and a spitfire. Amelia wants to give this to her too. Bronte was only sixteen when she became a mom and now was the time to let loose. Give in. With her teen crush. The one who she never thought would be standing in her kitchen making her breakfast. She had the posters. She had the lunchbox. And now, Drew was here and she wanted him. All of him. Demons and all. But, what will happen when the week was over?
Awe!!! I am truly and absolutely in love with Drew. Holy shit…he is hilarious, sweet, insightful and sexy. I knew their story would be good but it was so much more than that. It was everything. I loved their connection. Their banter. Their sparks. And his relationship with Amelia? The best! They cracked me up. Hard. I can't even with those two.
Overall…it's my favorite of the series. Drew and Bronte made me swoon, laugh, and cry. I will say it again, I love Drew and I just might have a girl crush on Bronte. Lol.
Quotes:
"On a scale of one to ten, how offended would you be if I asked you to just wrap those legs around my face?"
"And strangle you?"
"Sweet death, take me," I growled and then reached for her.
"Amelia's in the other—"
"We have an understanding."
"Huh?"
"I talked with her, told her I was going to get you pregnant and be her new daddy."
"WHAT!"
"You stare at me a lot." She chewed her lip nervously.
"Because each time I look at you, I see something different," I confessed.
He rested his chin on my head as his arms slid around the front of mine, and then he slowly turned me toward the shoreline. The sun had painted the sky in streaks of purples, pinks and oranges as it slid toward the ocean. I'd never paid much attention to sunsets, but the combination of brilliant color in the sky above and intoxicating male behind was showing me what I'd been missing. His body was hot against mine.
"Thought you might want a minute after digging so hard."
With the sun setting, it should have been growing cooler, right? But here I was, my entire body on fire. "Are you mocking my hyperfocus?" I asked, unable to keep the wobble out of my voice.
Pressed against my back, his chest rumbled with a laugh. "No, actually, you just looked so damn cute and were concentrating so hard that I felt guilty for staring at your ass and decided, rather than staring, I was going to do something about it."
I frowned. "And what did you do?"
"I'm doing it now," he rasped, his lips next to my left ear. "I'm holding you and watching the sunset."
Stiffening, I swallowed hard. "Oh."
"Don't get tense." He continued his assault on my senses as his lips roamed down my neck. "I just want you to enjoy yourself. No pressure. I'm not going to suddenly strip you naked against the sand and propose, all right?"
Though my emotions still churned, I exhaled.
"Plus, I mean, I left the ring at home so—"
I drove my elbow back, connecting with his stomach. He let out a grunt and then laughed again.
His teasing made me smile, but it was his warmth that had me feeling safe, as if maybe, just maybe, I could let loose a little bit and simply enjoy the wind on my face, the way his body wrapped around mine protectively — something I'd never once in my life experienced, not even when I had been married. Maybe I could enjoy the laughter around me and not constantly wonder where it all had gone wrong in my life, how I'd been brought to this moment in time — almost forty, with kids nearly grown — wishing I could have at least once experienced the sort of romantic love people wrote songs about, fought for, maybe even died for.
The sun finally disappeared below the horizon, blanketing us in dusk, and the temperature immediately dropped a few degrees.
I didn't want to move, but I knew we needed to build a fire, so I reluctantly started pulling away only to have Drew keep me locked in place. "I'm sorry. I wasn't finished watching."
Huh? Confusion clouded my mind, and I shifted to get a look at him, but he held me in place. "But… the sun set already…"
"You think I was watching the sun the whole time? How adorably wrong." His nose trailed down my neck up and down, and then his teeth nipped my ear, causing shivers to erupt all over my skin. "I was watching you watch it, and I've never seen anything so awe-inspiring as a gorgeous woman watching the sunset for what seems like the first time."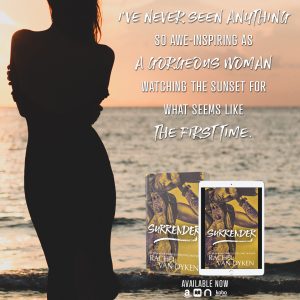 About Rachel: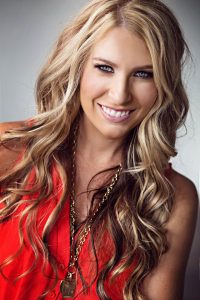 Rachel Van Dyken is the #1 New York Times Bestselling, Wall Street Journal, and USA Today bestselling author of over 90 books ranging from contemporary romance to paranormal. With over four million copies sold, she's been featured in Forbes, US Weekly, and USA Today. Her books have been translated in more than 15 countries. She was one of the first romance authors to have a Kindle in Motion book through Amazon publishing and continues to strive to be on the cutting edge of the reader experience. She keeps her home in the Pacific Northwest with her husband, adorable son, naked cat, and two dogs. For more information about her books and upcoming events, visit www.RachelVanDykenauthor.com.
Connect with Rachel:
Facebook: https://www.facebook.com/RachelVanDyken
Website: http://rachelvandykenauthor.com
Newsletter: http://bit.ly/RVDNewsletter
Instagram: https://www.instagram.com/rachvd
Twitter: https://twitter.com/RachVD
Pinterest:https://www.pinterest.com/rachelvandyken/
Amazon: http://amzn.to/2cNVwL9
Goodreads: http://bit.ly/RVDGR
Bookbub: http://bit.ly/RVDBookbub
Rachel's Rockin' Readers: http://bit.ly/RachelsRockinReaders