October 4, 2022 | Posted in Blog Tour, Excerpt, Review | By Two Book Pushers
Dirty Crazy Bad Book 1, an all-new sexy and page-turning dark reverse harem romance and first book in the Dirty Crazy Bad Duet from USA Today & Wall Street Journal bestselling author Siobhan Davis is available now!
A new dark college reverse harem romance from the USA Today & WSJ bestselling author of The Sainthood Series.
In the secret society of The Luminaries, no sin will go unpunished…
Sleeping with my boyfriend's best friend, behind his girlfriend's back, probably wasn't my smartest idea.
But Jase is mine, and it's about time Julia knew it.
Attending Lowell University was supposed to be a fresh start. A chance to end all the sneaking around and make our relationship official.
I couldn't have been more wrong.
Julia is digging her claws into Jase.
My boyfriend, Chad, is getting in deeper with a local gang.
And my loathsome new stepbrother, Ares, has just moved in.
Ares despises Chad and Jase, and the feeling is mutual. As their rivalry escalates, Ares seems determined to use me as a pawn, and I'm trapped in the middle. It doesn't help that he's hot AF, knows exactly how to push my buttons, and my body hasn't gotten the memo he's off-limits.
I wish that were the least of my worries.
Pride. Wrath. Lust. Envy. Greed. Gluttony. Sloth.
My life turns upside down the moment the dark secret society of The Luminaries is revealed to me.
Everything I thought I knew was a lie.
Now, I have lost all control over my future, and a heart-breaking new reality emerges.
One where lovers become enemies, enemies become allies, and corrupting sinners to sin is my only way to survive.
Download your copy today! Read FREE in Kindle Unlimited Amazon: https://amzn.to/3Sbzv9P Amazon Worldwide: https://mybook.to/dirtycrazybad1 Amazon Paperback: https://amzn.to/3fhRTiB
Add to Goodreads: https://bit.ly/3GXXCnK
Holy. Fucking. Shit. This book!!! I love reverse harem. I love enemies-to-lovers. I crave dark romance. This book is all of that in beautifully twisted bow. I am obsessed! Siobhan's writing is addictive and twisted and I am here for it. It always questions my sanity and I just have to own it. I have a twisted mind and I love bad boys and these boys all have different personalities and all hot in their beautiful and fucked up ways. I have fallen for all of them but I do have a favorite. I would usually get into the storyline without spoilers but I can't even do that. I can say that it's a wild, hot, emotional ride and it's not for the faint at heart. Enjoy the ride!! I can't wait for the next one. It's one of my favorite books of the year! 🔥  P.S. My heart is still pounding.  Quotes:  "Most girls would freak if their man came home all bloody and sweaty, but you kiss me and tell me I'm your hero." "I hate you," she whispers.  "You hate yourself more." "Please let me take care of you," he adds, lowering his tone.    
Pre-order the thrilling conclusion Dirty Crazy Bad Book 2 today→ https://mybook.to/dirtycrazybad2
Excerpt
Ashley "Babe." She snaps her fingers in my face. "Where'd you go?" "The same place you did." I lick my lips as I reposition her so she's plastered to my front with her legs wrapped around my waist. "I want to christen the hall first," she says, grinding her pussy against the growing bulge in my jeans. "I love the way your mind works, Siren." I crash my lips against hers as I spin us around and walk over to the wall just inside the open doorway. Shoving her spine against the exposed brickwork, I pivot my hips and thrust against her, already leaking precum behind my boxers. "Chad," she moans into my mouth. "Take me here, right now, with the door open." My brows climb to my hairline as a grin tugs up the corners of my mouth. "Taking a page out of Jase's book now?" "He doesn't own the monopoly on exhibitionism or public fucking," she says, sucking my lower lip into her mouth. "I need to ride your dick, and I want it now."
About Siobhan Siobhan Davis is a USA Today, Wall Street Journal and Amazon Top 10 bestselling romance author. Siobhan writes emotionally intense stories with swoon-worthy romance, complex characters, and tons of unexpected plot twists and turns that will have you flipping the pages beyond bedtime! She has sold over 1.5 million books and her titles are translated into several languages. Prior to becoming a full-time writer, Siobhan forged a successful corporate career in human resource management. She lives in the Garden County of Ireland with her husband and two sons.
Connect with Siobhan Subscribe to romance newsletter: http://smarturl.it/KennedyBoysList Amazon Author Page: http://smarturl.it/SiobhanDavisAmazon Website: http://smarturl.it/SiobhanDavisWebsite Goodreads: http://smarturl.it/SiobhanGoodreads Facebook page :http://smarturl.it/SiobhanDavisFacebook Facebook group: https://smarturl.it/SiobhanSquad Instagram: https://smarturl.it/SiobhanInstagram TikTok: https://www.tiktok.com/@siobhandavisauthor BookBub: http://smarturl.it/SiobhanDavisBookbub
September 23, 2022 | Posted in Blog Tour, Review | By Two Book Pushers
September 6, 2022 | Posted in Blog Tour, Review | By Two Book Pushers
"A book that tells a story … a beautifully brilliant, powerful story about love and pain; trauma and forgiveness and discovering your truth while finding your place in the world." ~Denise, Shh Mom's Reading®
Bitter Sweet Heart, a forbidden hockey romance from New York Times bestselling author Helena Hunting, is now available!
From the outside looking in, I live a charmed life: hockey legend for a father, my own promising future in the league, a great family, awesome friends. It's not untrue, but it's not quite that simple either.
My dad's advice has always been to make hockey my number-one priority—at least until I make it to the pros. So, going into my senior year of college, I have a plan. I'll put in the effort required to pass my classes, play hockey like my life depends on it, and avoid relationships. All I have to do is stay focused on the end game, and I'll walk away with a degree and into a career in the NHL.
It should be easy.
But when a woman literally floats into my dock, just before summer ends and my senior year begins, I can't resist one last hookup. What harm could a one-night stand do? It's not like we even exchanged numbers.
Everything is fine until I run into her on campus.
It's a big school. I should be able to avoid her.
Except she happens to be in my class.
And she's not a student.
She's my professor.
Read today, exclusively on Amazon and in Kindle Unlimited!
Amazon: https://amzn.to/3MofZDk
Amazon Worldwide: https://geni.us/BitterSweetHeart
Amazon Paperback: https://amzn.to/3xt69KT
Amazon Worldwide Paperback: https://geni.us/BitterSweetHeartPB
Add to Goodreads: https://bit.ly/3xaMYFn
Bitter Sweet Heart is the second book in the Lies, Hearts & Truths series by H. Hunting. This is the second generation from the Pucked and All In series' and I'm still weeping with joy from knowing we're getting their stories. We met Maverick in Little Lies and this is his story. It's emotional, fun, sexy and more than I ever hoped for. Maverick is Alex and Violet's son and Lavender's (Little Lies) brother. Maverick is going into his senior year of college, already an NHL hopeful. A fling at the end of summer is just what he needed. But when the semester starts and his fling is now his professor, things get tricky. Clover never thought she'd see the younger man she was with before school started in her class. What are the chances? They have an undeniable connection, but one they can't act on while he's her student. Clover quickly learns that Maverick isn't your typical college hockey player. He's so much more. Maverick is an old soul, much wiser than his age. He's still haunted by things from his childhood, things that he's blaming himself for. Things that were absolutely not his fault. Even though they can't be together, they can't seem to escape each other. A few coincidental meetings just make them want each other more. While Maverick is fighting to stay away from his professor, he's trying to deal with the stress of what he really wants to do with his life. He's always doing things for others, protecting them, helping them, just being there for them. But he forgets to do things for himself. What does he want? Where does he want to be? For some reason, Clover seems to ground him. She understands him and wants to help him see what a great man he is. How he needs to think about what he wants and what he needs. I could not love Maverick more if I tried. He's such a good, caring man who is always thinking about other people. He's considerate and funny and sexy. After years he finally has the hard conversations he's been avoiding and realizes things about his family and himself that help him decide what he really wants to do with his life. (And those conversations had me bawling my eyes out!) I loved seeing Kody, Lavender and of course Alex and Violet. I'm even more excited about BJ's story now! Overall, it was a fun, emotional ride. I laughed, cried and had to fan myself. Maverick is just one of those characters you wish were real because he's such a good human. He restores your faith in humanity and makes you believe.
Keep reading for a look inside Bitter Sweet Heart!
When seven o'clock arrives, I introduce myself and explain that I'll be taking over for Professor Connelly. I field a few questions and reassure the students that he's okay. I also brought in a get well soon card for them to sign. I pass it to the student directly in front of me, then pull up my attendance list and start calling names.
The door opens when I'm halfway through, and a student straggles in. It happened in my English class earlier, but in a class of three hundred students, it's easier to slip in the back door and quietly find a seat. That's what I expect this student to do.
Except his phone starts ringing. And it's not a normal ringtone. It's a song blaring through the room at full volume.
"Fuck. Shit." He's standing in the middle of the room, facing the back of the class, every single student staring at him in wide-eyed horror.
He rummages around in his pocket and pulls out the offending device as Justin Bieber croons "I'm so fucking lonely" to the entire class. Instead of silencing it, he answers the call—on speaker.
A male voice that sounds like an angry father starts yelling. "Why the hell am I getting calls about you being late for practice, you're—"
He spins around, gaze moving over the class as he takes in their looks of horror. He's wearing a baseball cap, and the lights above cast a shadow over his face. "Oh, fuck me," he mutters. "Hey, Dad, I'm in the middle of class. I'll call you back later." He rushes the words, so it all sounds quite garbled. Then he drops into the closest empty desk and slams his elbow on the edge on his way down. He sucks in a groan.
I give the student a look that I hope conveys how unimpressed I am. "Are you quite done?" I'm ready to go off on him, but he raises a hand and knocks his hat off his head.
"Uh, sorry, Professor. I think I might be in the wrong class." His eyes dart around the room. "Or maybe not?"
"Professor Connelly is out for back surgery. Professor Sweet is taking over the class," the student beside him says.
"Oh shit." His vibrant green gaze, ringed in hazel, meets mine.
All the air leaves my lungs on a whoosh. The room tilts, and I'm suddenly light-headed. I can tell instantly that he recognizes me, and the silence in the room is deafening. Fortunately, he fills it by rambling out an explanation.
"Sorry about the phone call. And for being late. Coach kept me after practice and my dad's on my ass because I had a bad game. I'm so sorry, Cl—" He clasps his hands in front of him and bites his lips together.
"Don't let it happen again."
My mouth feels like it's full of cotton, and the rest of me feels disconnected from my body. Because this student, sitting in the middle of my sophomore class, is my summer fling.
My one-night stand who left behind an origami crane and a lot of memories I wish I could now erase.
About H. Hunting
NYT and USA Today bestselling author, Helena Hunting, writing as H. Hunting, lives on the outskirts of Toronto with her incredibly tolerant family and two moderately intolerant cats. She started her writing career with new adult angsty romance and branched out in sports romance and romantic comedies that will make you laugh and swoon. But sometimes she likes to serve up a little heartache on the way to the happily ever after.
Connect with H. Hunting
Amazon: https://amzn.to/3NVxqwe
Instagram: http://bit.ly/2kN5wdZ
Twitter: http://bit.ly/2mloUim Facebook: http://on.fb.me/Zt1xm5 Facebook Fan group: http://bit.ly/2kN5yCD Website: https://bit.ly/3x2H8WI
Never miss an update! Subscribe to H. Hunting's mailing list: http://bit.ly/2MlRKq6
August 26, 2022 | Posted in Blog Tour, Review | By Two Book Pushers
August 23, 2022 | Posted in Blog Tour, Review | By Two Book Pushers
THE RECKLESS UNION (Wedded Bliss Book 3) by Monica Murphy
Release Date: August 16th
Genre/Tropes: Arranged Marriage/Fake Relationship/Dark Romance/Contemporary Romance/Billionaire Romance/Enemies-to-Lovers
AVAILABLE NOW!!!
Amazon: https://amzn.to/3EGwfxb
Amazon INTL: https://bit.ly/3MJRXDt
Apple Books: https://apple.co/36vkD3m
Barnes & Noble: https://bit.ly/38v8Nr8
Kobo: https://bit.ly/3vET7ZY
Google Play: https://bit.ly/37EiMKc
Start the trilogy with #1, The Reluctant Bride FOR FREE today!
https://monicamurphyauthor.com/the-reluctant-bride
The Ruthless Groom #2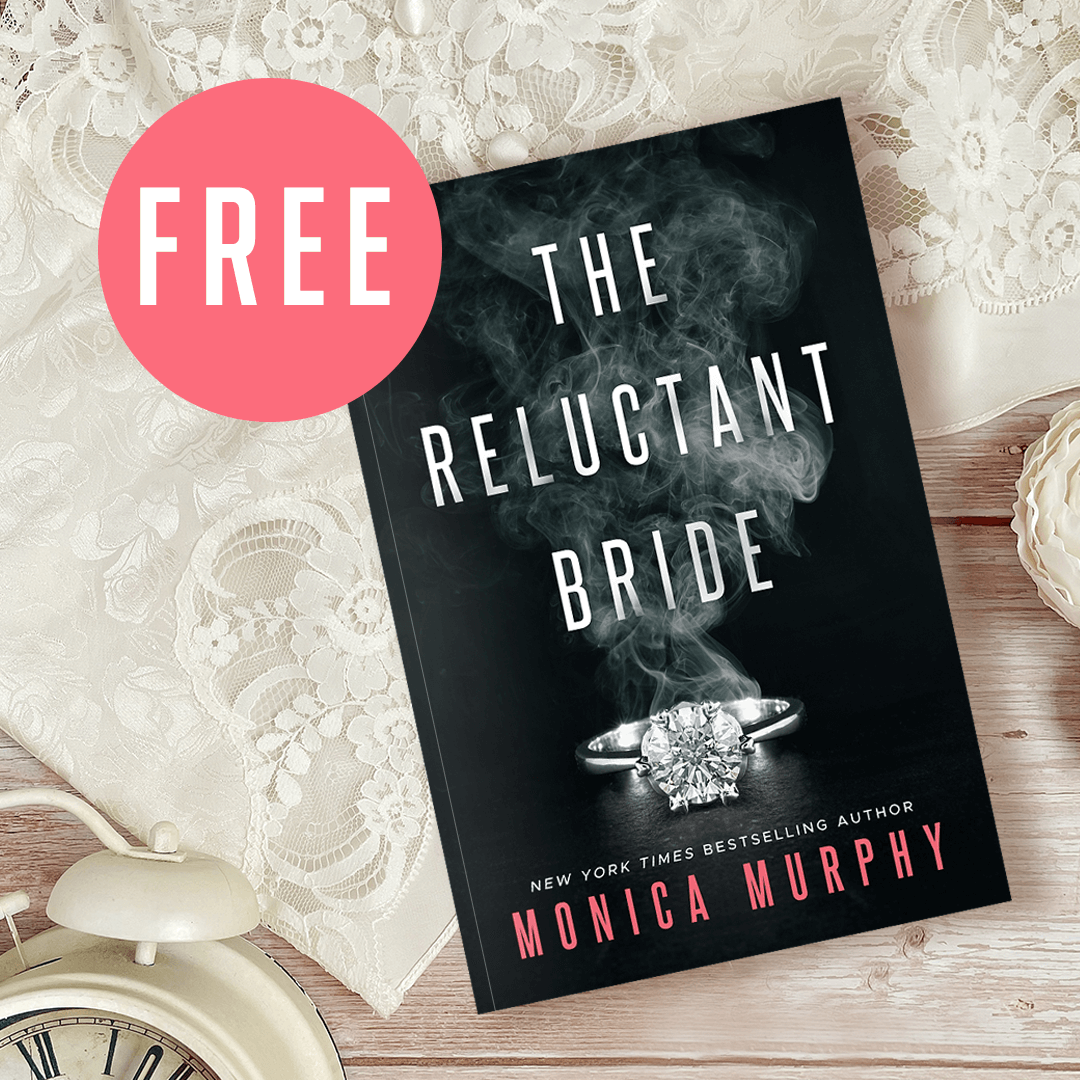 Add to Goodreads:
https://www.goodreads.com/book/show/61124722-the-reckless-union
Blurb:
Our marriage may look like a fairytale, but outside forces threaten to tear us apart. Don't they realize that nothing will keep me apart from Charlotte? Not my family. Not hers either.
What started out as a relationship in name only has evolved into something much more. Something deeper. And when Charlotte is taken from me, I launch into action, determined to rescue her.
She's mine. Nothing is going to stop me from being with her.
Not a damn thing.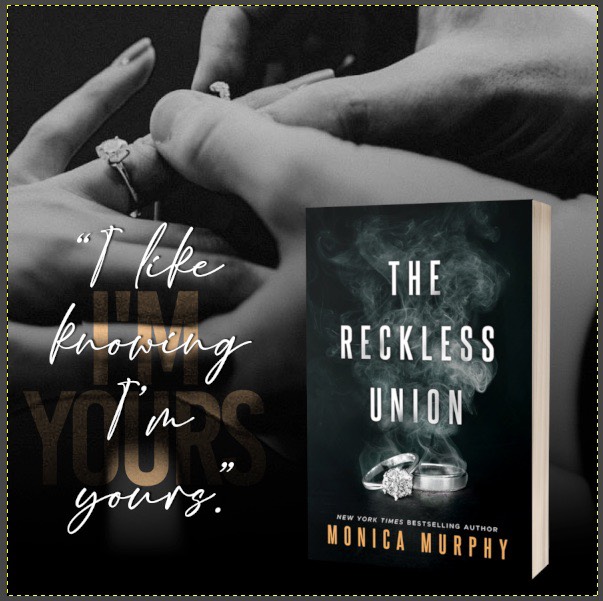 About the Author:
Monica Murphy is the New York Times and USA Today bestselling author of the One Week Girlfriend series, the Billionaire Bachelors and The Rules series. Her books have been translated in almost a dozen languages and has sold over one million copies worldwide. She is both a traditionally published author and an independently published author. She writes new adult, young adult and contemporary romance. She is also USA Today bestselling romance author Karen Erickson.
She is a wife and a mother of three who lives with her family in central California on fourteen acres in the middle of nowhere, along with their one dog and too many cats. A self-confessed workaholic, when she's not writing, she's reading or hanging out with her husband and kids. She's a firm believer in happy endings, though she will admit to putting her characters through many angst-filled moments before they finally get that hard won HEA.
Connect with Monica:
Website: http://monicamurphyauthor.com
Facebook: https://www.facebook.com/MonicaMurphyauthor/
Goodreads: https://www.goodreads.com/author/show/5934418.Monica_Murphy
Amazon: http://amzn.to/1YUl0Vm
Bookbub: https://www.bookbub.com/authors/monica-murphy
Instagram: https://www.instagram.com/monicamurphyauthor/
Newsletter: http://bit.ly/IW5U0y
August 19, 2022 | Posted in Blog Tour, Review | By Two Book Pushers
I'll wait forever if I have to.
Pen Pal, an all-new riveting dark story full of twists and turns from international bestselling author J.T. Geissinger is live now!
The first letter arrived the day my husband was buried. It was postmarked from the state penitentiary, and contained a single sentence:
I'll wait forever if I have to.
It was signed by Dante, a man I didn't know.
Out of simple curiosity, I wrote back to ask him what exactly he was waiting for. His reply?
You.
I told the mystery man he had the wrong girl. He said he didn't. I said we'd never met, but he said I was wrong.
We went back and forth, exchanging letters every week that grew increasingly more intimate. Then one day, the letters stopped.
When I found out why, it was already too late.
Dante was at my doorstep. And nothing on earth could have prepared me for what happened next.
Download your copy today! Read FREE in Kindle Unlimited Amazon: https://amzn.to/3AMEiqs Amazon Worldwide: https://mybook.to/PenPal
Add to Goodreads: https://bit.ly/3ziTI6x
About J.T. Geissinger
J.T. Geissinger is a #1 internationally bestselling author of twenty-seven novels. Ranging from funny, feisty rom coms to intense, edgy suspense, her books have sold over five million copies and been translated into more than a dozen languages.
She is a three-time nominee in both contemporary and paranormal romance for the RITA® Award, the highest distinction in romance fiction from the Romance Writers of America®. She is also a recipient of the Prism Award for Best First Book and the Golden Quill Award for Best Paranormal/Urban Fantasy.
She's a Southern California native currently living in Nevada with her husband and rescue kitty, Zoe.
Connect with J.T. Geissinger Facebook: http://bit.ly/37Iv1zU Instagram: http://bit.ly/35v6fBu Pinterest: http://bit.ly/2upzIQI GoodReads: http://bit.ly/2NaBT2c BookBub: http://bit.ly/2oAkodD Reader Group: http://bit.ly/2Oj7iMg Mailing list: http://bit.ly/39KRQol Website: http://www.jtgeissinger.com
August 18, 2022 | Posted in Blog Tour, Review | By Two Book Pushers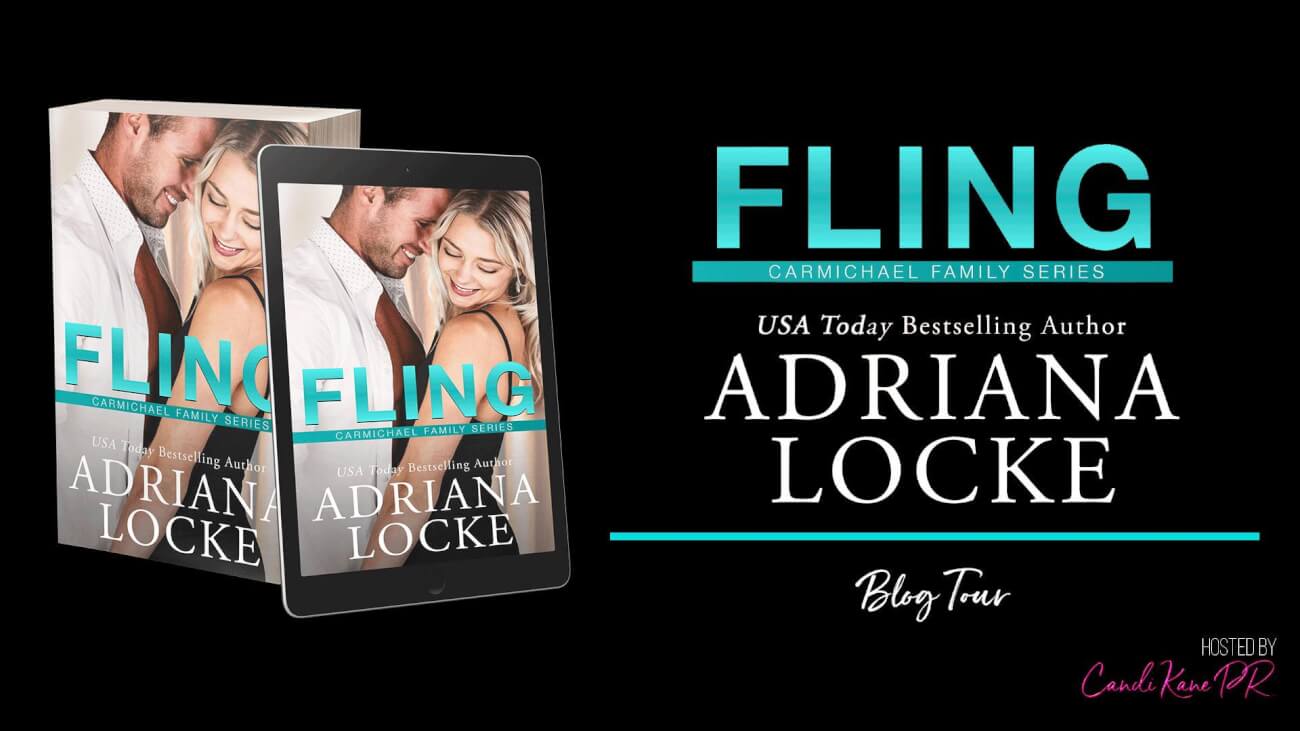 FLING by Adriana Locke
Release Date: August 15th
Genre/Tropes: Contemporary Romance
Grab your suitcase and prepare for the time of your life in this swoony tale that's as hot as the tropical destination itself. Fans of runaway brides, close-proximity, one-bed, and friends-to-lovers tropes will fall hopelessly in love with this fling-to-forever romance.
AVAILABLE NOW! FREE IN KU!!!
Amazon US: https://amzn.to/3881pl1
Amazon Universal: https://geni.us/FlingLocke
Fling is the second book in the Carmichael Family series by Adriana Locke. Oh man am I loving these Carmichael brothers something fierce! This is Maddox and Ashley's story. I didn't think anyone could top Moss, but I was so wrong. I can't pick a favorite! Seriously, Maddox with that smile and his on-point flirt game? Yes, please! He's so sexy and funny and just the right amount of dirty! And he's not a player. He wants something and he goes after it. Ashley just called off her wedding, but she still wants to go on the honeymoon since it's already paid for. She just needs a date. Her friends decide to take matters into their own hands and find the perfect man for her. Turns out it's Maddox, her childhood friend. Since she's been back in town, their relationship seems to have shifted. He's flirting more, she's reacting in a new way. The attraction is just simmering beneath the surface. What happens when they are sharing a bed and have no distractions? Everything! They have fun, they laugh, they shop. They roll around in the sheets and let down their guards. But what happens when they get back home? Will they extend the fling? Oh man! This book is just fantastic. I couldn't love Maddox anymore if I tried. He and Ashley are just perfect for each other. They like each other, they have a lot in common. Now it's more. Maddox had me swooning and fanning myself. Ashley is fun and realizing who she is and what she wants. I love getting to know his brothers more and the motherly advice they both get? Perfection! I didn't want it to end and I can't wait to see what happens next!
Fling is the second book in the Carmichael Family series by Adriana Locke. You can read each book in the series as standalone but I highly recommend reading them all. Adriana is the queen of writing fun family series. #FamilyGoals. 
Ashley cancelled her wedding a month ago and moved back to Kismet Bay. What wasn't cancelled or refundable was her honeymoon so it looked like she was headed to the Bahamas for four days and three nights. Her friends can't go, so instead they talk her into having a contest on her social media. The catch? Her friends pick the guy and she won't know who he is until she's leaving on a jet plane…
No way Maddox was going to let her do this alone or with some asshole. Ashley has always been his dream girl and if this was his only chance, he was going to take it. For years, they flirted. For years, there was something more but they never crossed that line. It was too risky. It still was. He was fling material while she was marriage material. An agreement is made. What will happen when they land back home? 
Omfg! These two are 🔥 and swoony. Their flirt game is on-point. So much fun!! I can't even with these two with their banter. Loved it. Hard. Then there are the brothers. I laughed till I cried. Each brother is so different and I love them all for different reasons and I had my fave picked with Flirt and I am just falling harder and harder. I can't with his ridiculous and I am here for it. My blog partner knew it was him before I even started the series. Lol. Anyway, I ♥️ Maddox for his protectiveness, smirk, flirt, and the way he knows his best friend, Ash. I can't wait for Fluke! 
Quotes: 
I stand and walk around his desk. The closer I get, the more of his cologne I breathe in. 
He looks at me over his shoulder. "Wanna sit?" 
On your face. Yes … maybe.
"You're beautiful," he whispers against my ear. "Sexy as hell, but so damn beautiful."
"Jess, why are you being so nice tonight?" 
"Why wouldn't I be?" I glance at Banks. 
He looks terrified.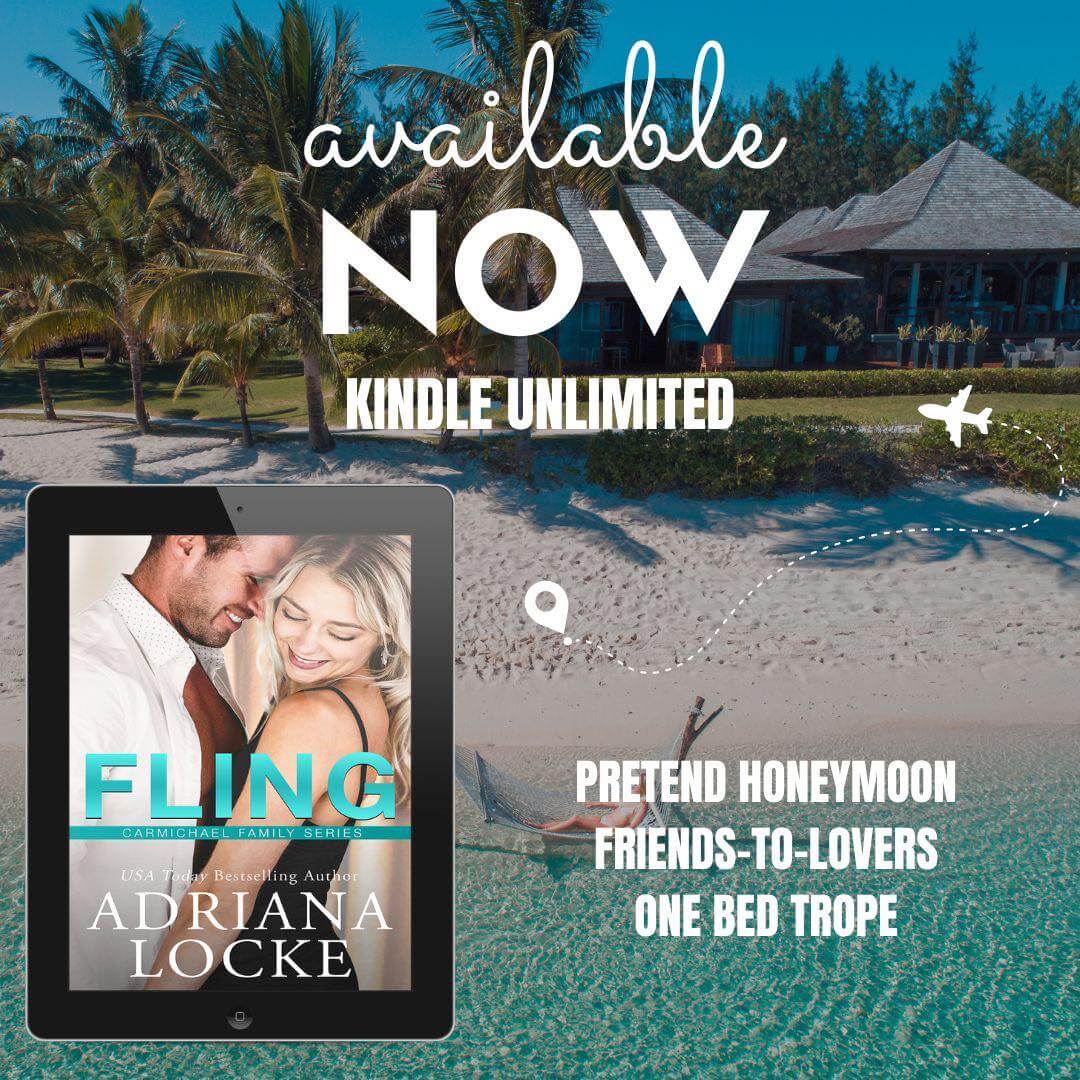 Add to Goodreads:
Blurb:
CONTEST: WIN A DATE TO MY HONEYMOON
I realize that a social media post isn't the usual way to secure a date to your honeymoon—for obvious reasons—but here we are.
My wedding was canceled. What's not canceled is the nonrefundable, ten-thousand-dollar all-inclusive vacation at a luxury resort, and I'm not about to let it go to waste.
I'm packed and ready to hit the beach. ButI can't deny that it might be more interesting to honeymoon with someone.
Since my track record of picking dates isn't exactly golden, I've done something that I hope I don't regret. In a moment of weakness—mixed with panic and fueled by margaritas—I agreed to let my friends choose someone to go with me.
It'll be a blind date / postnuptial vacation—without the nuptials. A few fun days in paradise with no expectations. No obligations.
Before you say, "pick me for a free vacay!" a few things to consider …
The perfect candidate will be single. He won't talk too much on the plane. And he'll be able to leave town quickly.
He will also be okay with sharing a bed. It's a honeymoon suite, after all.
If you want to be considered, email Rebecca and Sara your application at the address below. (Get creative. There's a free vacation on the line.)
Wheels up next week!
Godspeed, honeymooners.
Grab your suitcase and prepare for the time of your life in this swoony tale that's as hot as the tropical destination itself. Fans of runaway brides, close-proximity, one-bed, and friends-to-lovers tropes will fall hopelessly in love with this fling-to-forever romance.
About the Author:
USA Today and Washington Post bestselling author Adriana Locke lives and breathes books. After years of slightly obsessive relationships with the flawed bad boys created by other authors, Adriana has created her own.
She resides in the Midwest with her husband, sons, and two dogs. She spends a large amount of time playing with her kids, drinking coffee, and cooking. You can find her outside if the weather's nice and there's always a piece of candy in her pocket.
Connect w/Adriana:
Website: https://adrianalocke.com
Facebook: https://www.facebook.com/authoradrianalocke
Facebook Group: https://www.facebook.com/groups/booksbyadrianalocke
Twitter: https://twitter.com/authoralocke
Instagram: https://www.instagram.com/authoradrianalocke
Goodreads: https://www.goodreads.com/author/show/8379774.Adriana_Locke
Amazon: https://amzn.to/3ivy7xd
Bookbub: https://www.bookbub.com/authors/adriana-locke
Newsletter Signup: http://bit.ly/NewsletterAddy
August 17, 2022 | Posted in Blog Tour, Review | By Two Book Pushers
What began as a tiny flame when we were young now threatens to consume us.
The Close-Up, an all-new riveting and emotional Hollywood Renaissance/HOOPS novella from New York Times bestselling author Kennedy Ryan and 1,001 Dark Nights is available now!
I met Nazareth Armstrong when I was eighteen years old. From the beginning, my brother warned me to stay away from him. Told Naz to stay away from me.
Our hearts didn't listen.
I shared one magical night under the stars with my brother's rival, thinking it was the start of a once-in-a-lifetime something. But one awful moment ended it all.
Years later when we meet again, we've both pursued our dreams, lived a little, found success…but never found love. What began as a tiny flame when we were young now threatens to consume us. I'm more drawn to Naz than ever, but his complicated history with my brother makes whatever this could be…nearly impossible.
But Naz accepts impossible as a dare.
Through his clever maneuvering and dogged determination, I find myself on a yacht with him and his friends cruising through the Mediterranean. It's a whirlwind set ablaze. Away from reality, surrendering to the tender heat of his touch, I forget that everything could burn.
*This is the love story of Takira, who first appears in Reel, book 1 of the Hollywood Renaissance series. Characters from the HOOPS series also make appearances, but you do not have to read any of those books to enjoy this one.
**Every 1001 Dark Nights novella is a standalone story. For new readers, it's an introduction to an author's world. And for fans, it's a bonus book in the author's series. We hope you'll enjoy each one as much as we do.**
Grab your copy today, exclusively on Amazon! Amazon: https://amzn.to/3a9gD87 Amazon Worldwide: http://mybook.to/theCloseUp Amazon Paperback: https://amzn.to/3nRG2Jl Audible: https://adbl.co/3AE4iWV
Add to Goodreads: https://bit.ly/3nkcnq8
The Close-up is book one point five in the Hollywood Renaissance series by Kennedy Ryan. You don't have to read book one to enjoy this story, but you definitely should because it's freaking outstanding. You will also see characters from Kennedy's Hoops series (also fantastic). Reading this book was like a warm hug. A family reunion. A bright spot on a dark day. I actually teared up during a scene where they were all there. This is Takira and Naz's story. It's a second chance romance with everything I love. Fun, humor, sexiness, friendship, family and loyalty. Kennedy is one of the greatest writers I've ever had to pleasure to read and this story was just phenomenal. They met when they were eighteen and now it's twelve years later. They've lived, accomplished so many things and now it's their time. A chance meeting stirs up old feelings and Naz isn't going to let Kira get away this time. He just needs to prove to her that they are meant to be. Finally. Takira wants to be with Naz, but there are other things at play in her life. She gives herself two weeks with Naz but she knows that will never be enough. These two were just fire! I could feel the heat and love and lust. If you've read Kennedy before, you will freaking love it. If you are new to her, welcome to the fan club. Now go read all her books!
About Kennedy Ryan
USA Today and Wall Street Journal bestselling author, Kennedy Ryan and her writings have been featured in Chicken Soup for the Soul, USA Today, Entertainment Weekly, Glamour, Cosmo, TIME, O Mag and many others. A RITA® and Audie® Award winner, Kennedy writes empowered women from all walks of life and centers those who have found themselves perennially on the margins of traditional storytelling.
Her Hoops Series (Long Shot, Block Shot and Hook Shot) and All the King's Men Series (The Kingmaker, The Rebel King and Queen Move) have been optioned for television.
An autism mom, Kennedy co-founded LIFT 4 Autism, an annual charitable initiative, and has appeared on Headline News, Montel Williams, NPR and other media outlets as an advocate for autism families. She is a wife to her lifetime lover and mother to an extraordinary son.
Connect with Kennedy Text KennedyRyan to 797979 for release alerts! Subscribe to Mailing List: subscribepage.com/kennedyryan Reader Group: http://bit.ly/2GY6eyb TikTok: @kennedyryanauthor Instagram: http://bit.ly/2TaYiAi Facebook: http://bit.ly/2GUq0uF Amazon: http://amzn.to/2Fvhqiz BookBub: bookbub.com/authors/kennedy-ryan Website: http://kennedyryanwrites.com
For More information about 1,001 Dark Nights, visit Facebook: https://bit.ly/3ONzTtZ Instagram: https://bit.ly/3rTZdo3 Website: https://bit.ly/2AIIr3A Stay up to date on all 1001 Dark Nights releases, join their mailing list today! https://bit.ly/2zgxaHu
August 10, 2022 | Posted in Blog Tour, Review | By Two Book Pushers

Blog Tour, Excerpt & Giveaway:
The Professor's Date
By Lane Hayes
The Script Club, Book 5
The professor, the hair stylist, and a wedding date…
Tommy
Help! My sister is getting married and according to her, I need a date. And a makeover. I'm a busy man, though. I don't have time to meet eligible bachelors, and the tape holding my glasses together works just fine. Until my hair stylist steps on them.
Yes, Noah, my dazzling dreamboat of a hair guru created a mini disaster, but I don't mind at all. He's a sweet, funny, kind jock who—
Screech! No jocks. I have nothing in common with sporty people.
Except…Noah is different.
Noah
I don't date. However, I'm not opposed to offering fashion advice to a sexy professor in need. A haircut, a quick shopping expedition…
Boom! Mission accomplished.
Not so fast. I've misjudged the situation and my attraction to the geek with the tragic sense of style. Sure, Thomas is too smart for me by a long shot, but there's something about him that makes it easy to forget my past. It might be his quietly commanding nature or his movie-star good looks. Or maybe it's just him.
All I know is that I'm very tempted to be the professor's date.
The Professor's Date is an MM geek/jock romance featuring a nerdy professor, a soccer-playing hair stylist, and a quest for the perfect date!
The Professor's Date is the fifth book in The Script Club series by Lane Hayes. I love Lane and her books! This is an opposites attract, nerd jock story and I loved it! Tommy, or Thomas is a sexy, nerdy professor. He needs new clothes, a new haircut and new glasses, but he doesn't want them. He agrees to get a haircut and when he meets his stylist, Noah, he knows his life is about to change. Noah is spunky, fun, sexy and colorful. In addition to being a stylist, he's a soccer player. It starts out as a friendly favor. Thomas needs Noah's help with his style and he needs a date to his sister's wedding festivities. It doesn't take him long to realize he wants Noah to be his date. He's attracted to everything about him. He's fun, sexy, pretty, and confident. The more they get to know each other, the more they fall. Noah has a tragic past and he refuses to bring Thomas down with him. Will Thomas fight for his man? Will Noah let the past go? Oh man! I loved these two. This might be my favorite of the series. They are opposites but just perfect for each other. Overall, I laughed, cried, got mad, got sad and had to fan myself from the hotness!! Can't wait for the next one!
---
Excerpt:

"Thank you. This has been…"

"Not so terrible?" I suggested.

"The opposite of terrible." He smiled and pointed at my shirt. "Good luck with your mermen."

"Thanks. When you're in the market for cool aquatic apparel, you know where to find me."

His slow-growing ear-to-ear grin transformed his handsome face into a force of masculine beauty. I could almost anticipate his witty comeback delivered with sophisticated panache because right there and then, he could have been James freaking Bond.

But he was Thomas Hartwell, so he said, "It's probably safest to classify fabled marine life of the part male, part fish variety in a whimsical rather than a cool category. Uh…but as you can probably tell, I'm not an expert at cool."

My answering smile was so wide it actually hurt my cheeks. If I didn't make an exit now, I was liable to do something dumb like hike my leg over his hip, and hump him like a ho. And I highly doubted I could patch the aftermath of that kind of faux pas with superglue, so I held out my hand instead.

"You're cool just the way you are."

"Thanks," he replied, slipping his palm against mine in a firm and steady hold that made me weak in the knees.

His touch was strong and soothing. It anchored me and thrilled me at the same time, leaving me wanting more.

Which had to be why I lost my ever-lovin' mind.

I leaned in to peck his cheek—the same friendly good-bye I would have bestowed on any new friend-slash-acquaintance. I think the gesture caught him off guard because he tilted his face toward me and suddenly, his lips were a mere inch away. I could smell peppermint on his breath and detect a hint of gold in his blue eyes. Damn, he was gorgeous.

And he was right there. So close I could just…seal my mouth over his. So I did.

Yes, I kissed the professor.

And God, it was good.
---
Enter the Giveaway:
To celebrate the release of The Professor's Date, Lane is giving away the Winner's choice of an audiobook or ebook of choice from her published works!
Enter the Rafflecopter giveaway for your chance to win!
Direct Link: http://www.rafflecopter.com/rafl/display/cc0f2a57506/?
---
& go back to the beginning with Book 1
Following The Rules
---
About the Author:
Connect with Lane:
My Readers' Group, Lane's Lovers: https://bit.ly/3aIbMYg
My Newsletter: https://bit.ly/3cICfaK
Blog: www.lane-hayes.com
Twitter: twitter.com/LaneHayes3
FB: facebook.com/LaneHayesAuthor
Amazon Author Page: amazon.com/author/lanehayes
BookBub: bookbub.com/authors/lane-hayes
Instagram: instagram.com/Lanehayesauthor
Goodreads: goodreads.com/LaneHayes
---
---
July 19, 2022 | Posted in Blog Tour, Review | By Two Book Pushers