August 18, 2022 | Posted in Blog Tour, Review | By Two Book Pushers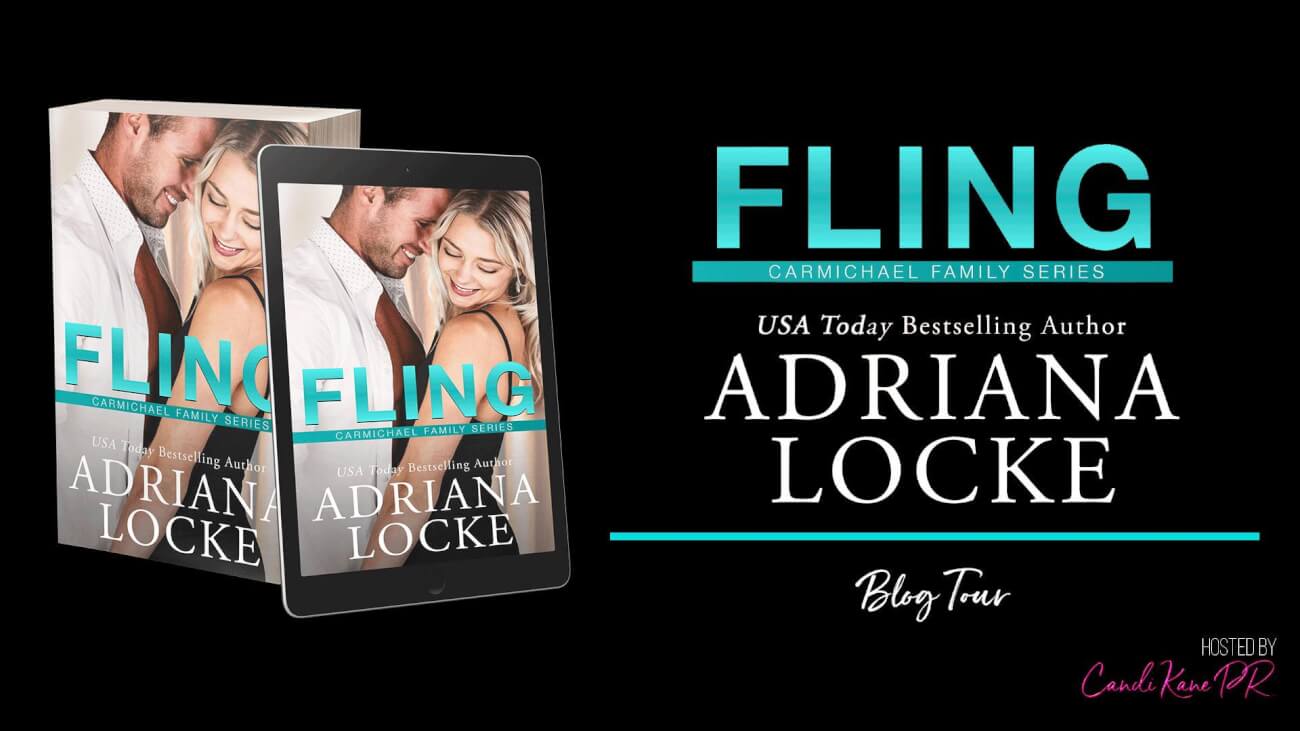 FLING by Adriana Locke
Release Date: August 15th
Genre/Tropes: Contemporary Romance
Grab your suitcase and prepare for the time of your life in this swoony tale that's as hot as the tropical destination itself. Fans of runaway brides, close-proximity, one-bed, and friends-to-lovers tropes will fall hopelessly in love with this fling-to-forever romance.
AVAILABLE NOW! FREE IN KU!!!
Amazon US: https://amzn.to/3881pl1
Amazon Universal: https://geni.us/FlingLocke
Fling is the second book in the Carmichael Family series by Adriana Locke. Oh man am I loving these Carmichael brothers something fierce! This is Maddox and Ashley's story. I didn't think anyone could top Moss, but I was so wrong. I can't pick a favorite! Seriously, Maddox with that smile and his on-point flirt game? Yes, please! He's so sexy and funny and just the right amount of dirty! And he's not a player. He wants something and he goes after it. Ashley just called off her wedding, but she still wants to go on the honeymoon since it's already paid for. She just needs a date. Her friends decide to take matters into their own hands and find the perfect man for her. Turns out it's Maddox, her childhood friend. Since she's been back in town, their relationship seems to have shifted. He's flirting more, she's reacting in a new way. The attraction is just simmering beneath the surface. What happens when they are sharing a bed and have no distractions? Everything! They have fun, they laugh, they shop. They roll around in the sheets and let down their guards. But what happens when they get back home? Will they extend the fling? Oh man! This book is just fantastic. I couldn't love Maddox anymore if I tried. He and Ashley are just perfect for each other. They like each other, they have a lot in common. Now it's more. Maddox had me swooning and fanning myself. Ashley is fun and realizing who she is and what she wants. I love getting to know his brothers more and the motherly advice they both get? Perfection! I didn't want it to end and I can't wait to see what happens next!
Fling is the second book in the Carmichael Family series by Adriana Locke. You can read each book in the series as standalone but I highly recommend reading them all. Adriana is the queen of writing fun family series. #FamilyGoals. 
Ashley cancelled her wedding a month ago and moved back to Kismet Bay. What wasn't cancelled or refundable was her honeymoon so it looked like she was headed to the Bahamas for four days and three nights. Her friends can't go, so instead they talk her into having a contest on her social media. The catch? Her friends pick the guy and she won't know who he is until she's leaving on a jet plane…
No way Maddox was going to let her do this alone or with some asshole. Ashley has always been his dream girl and if this was his only chance, he was going to take it. For years, they flirted. For years, there was something more but they never crossed that line. It was too risky. It still was. He was fling material while she was marriage material. An agreement is made. What will happen when they land back home? 
Omfg! These two are 🔥 and swoony. Their flirt game is on-point. So much fun!! I can't even with these two with their banter. Loved it. Hard. Then there are the brothers. I laughed till I cried. Each brother is so different and I love them all for different reasons and I had my fave picked with Flirt and I am just falling harder and harder. I can't with his ridiculous and I am here for it. My blog partner knew it was him before I even started the series. Lol. Anyway, I ♥️ Maddox for his protectiveness, smirk, flirt, and the way he knows his best friend, Ash. I can't wait for Fluke! 
Quotes: 
I stand and walk around his desk. The closer I get, the more of his cologne I breathe in. 
He looks at me over his shoulder. "Wanna sit?" 
On your face. Yes … maybe.
"You're beautiful," he whispers against my ear. "Sexy as hell, but so damn beautiful."
"Jess, why are you being so nice tonight?" 
"Why wouldn't I be?" I glance at Banks. 
He looks terrified.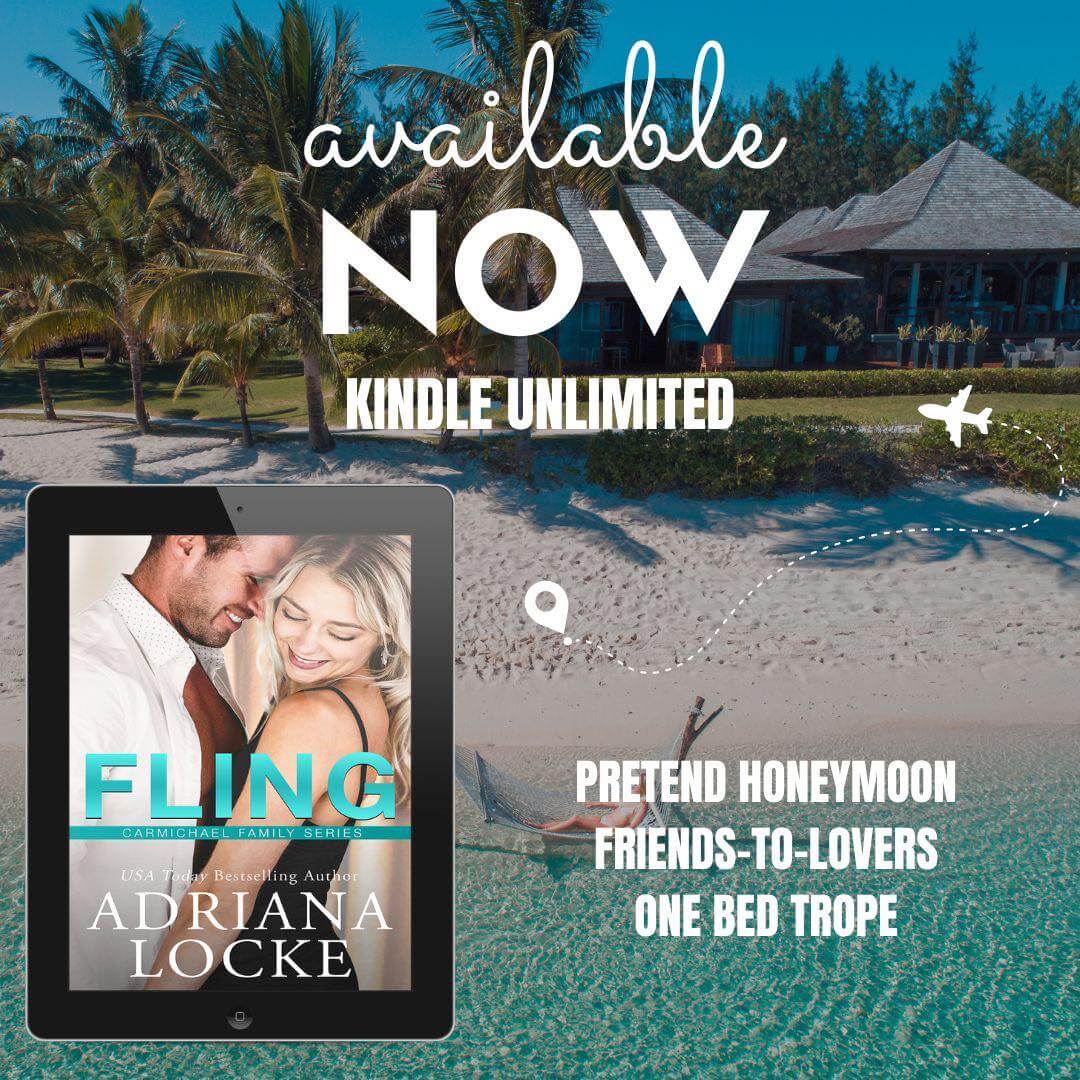 Add to Goodreads:
Blurb:
CONTEST: WIN A DATE TO MY HONEYMOON
I realize that a social media post isn't the usual way to secure a date to your honeymoon—for obvious reasons—but here we are.
My wedding was canceled. What's not canceled is the nonrefundable, ten-thousand-dollar all-inclusive vacation at a luxury resort, and I'm not about to let it go to waste.
I'm packed and ready to hit the beach. ButI can't deny that it might be more interesting to honeymoon with someone.
Since my track record of picking dates isn't exactly golden, I've done something that I hope I don't regret. In a moment of weakness—mixed with panic and fueled by margaritas—I agreed to let my friends choose someone to go with me.
It'll be a blind date / postnuptial vacation—without the nuptials. A few fun days in paradise with no expectations. No obligations.
Before you say, "pick me for a free vacay!" a few things to consider …
The perfect candidate will be single. He won't talk too much on the plane. And he'll be able to leave town quickly.
He will also be okay with sharing a bed. It's a honeymoon suite, after all.
If you want to be considered, email Rebecca and Sara your application at the address below. (Get creative. There's a free vacation on the line.)
Wheels up next week!
Godspeed, honeymooners.
Grab your suitcase and prepare for the time of your life in this swoony tale that's as hot as the tropical destination itself. Fans of runaway brides, close-proximity, one-bed, and friends-to-lovers tropes will fall hopelessly in love with this fling-to-forever romance.
About the Author:
USA Today and Washington Post bestselling author Adriana Locke lives and breathes books. After years of slightly obsessive relationships with the flawed bad boys created by other authors, Adriana has created her own.
She resides in the Midwest with her husband, sons, and two dogs. She spends a large amount of time playing with her kids, drinking coffee, and cooking. You can find her outside if the weather's nice and there's always a piece of candy in her pocket.
Connect w/Adriana:
Website: https://adrianalocke.com
Facebook: https://www.facebook.com/authoradrianalocke
Facebook Group: https://www.facebook.com/groups/booksbyadrianalocke
Twitter: https://twitter.com/authoralocke
Instagram: https://www.instagram.com/authoradrianalocke
Goodreads: https://www.goodreads.com/author/show/8379774.Adriana_Locke
Amazon: https://amzn.to/3ivy7xd
Bookbub: https://www.bookbub.com/authors/adriana-locke
Newsletter Signup: http://bit.ly/NewsletterAddy
August 17, 2022 | Posted in Blog Tour, Review | By Two Book Pushers
What began as a tiny flame when we were young now threatens to consume us.
The Close-Up, an all-new riveting and emotional Hollywood Renaissance/HOOPS novella from New York Times bestselling author Kennedy Ryan and 1,001 Dark Nights is available now!
I met Nazareth Armstrong when I was eighteen years old. From the beginning, my brother warned me to stay away from him. Told Naz to stay away from me.
Our hearts didn't listen.
I shared one magical night under the stars with my brother's rival, thinking it was the start of a once-in-a-lifetime something. But one awful moment ended it all.
Years later when we meet again, we've both pursued our dreams, lived a little, found success…but never found love. What began as a tiny flame when we were young now threatens to consume us. I'm more drawn to Naz than ever, but his complicated history with my brother makes whatever this could be…nearly impossible.
But Naz accepts impossible as a dare.
Through his clever maneuvering and dogged determination, I find myself on a yacht with him and his friends cruising through the Mediterranean. It's a whirlwind set ablaze. Away from reality, surrendering to the tender heat of his touch, I forget that everything could burn.
*This is the love story of Takira, who first appears in Reel, book 1 of the Hollywood Renaissance series. Characters from the HOOPS series also make appearances, but you do not have to read any of those books to enjoy this one.
**Every 1001 Dark Nights novella is a standalone story. For new readers, it's an introduction to an author's world. And for fans, it's a bonus book in the author's series. We hope you'll enjoy each one as much as we do.**
Grab your copy today, exclusively on Amazon! Amazon: https://amzn.to/3a9gD87 Amazon Worldwide: http://mybook.to/theCloseUp Amazon Paperback: https://amzn.to/3nRG2Jl Audible: https://adbl.co/3AE4iWV
Add to Goodreads: https://bit.ly/3nkcnq8
The Close-up is book one point five in the Hollywood Renaissance series by Kennedy Ryan. You don't have to read book one to enjoy this story, but you definitely should because it's freaking outstanding. You will also see characters from Kennedy's Hoops series (also fantastic). Reading this book was like a warm hug. A family reunion. A bright spot on a dark day. I actually teared up during a scene where they were all there. This is Takira and Naz's story. It's a second chance romance with everything I love. Fun, humor, sexiness, friendship, family and loyalty. Kennedy is one of the greatest writers I've ever had to pleasure to read and this story was just phenomenal. They met when they were eighteen and now it's twelve years later. They've lived, accomplished so many things and now it's their time. A chance meeting stirs up old feelings and Naz isn't going to let Kira get away this time. He just needs to prove to her that they are meant to be. Finally. Takira wants to be with Naz, but there are other things at play in her life. She gives herself two weeks with Naz but she knows that will never be enough. These two were just fire! I could feel the heat and love and lust. If you've read Kennedy before, you will freaking love it. If you are new to her, welcome to the fan club. Now go read all her books!
About Kennedy Ryan
USA Today and Wall Street Journal bestselling author, Kennedy Ryan and her writings have been featured in Chicken Soup for the Soul, USA Today, Entertainment Weekly, Glamour, Cosmo, TIME, O Mag and many others. A RITA® and Audie® Award winner, Kennedy writes empowered women from all walks of life and centers those who have found themselves perennially on the margins of traditional storytelling.
Her Hoops Series (Long Shot, Block Shot and Hook Shot) and All the King's Men Series (The Kingmaker, The Rebel King and Queen Move) have been optioned for television.
An autism mom, Kennedy co-founded LIFT 4 Autism, an annual charitable initiative, and has appeared on Headline News, Montel Williams, NPR and other media outlets as an advocate for autism families. She is a wife to her lifetime lover and mother to an extraordinary son.
Connect with Kennedy Text KennedyRyan to 797979 for release alerts! Subscribe to Mailing List: subscribepage.com/kennedyryan Reader Group: http://bit.ly/2GY6eyb TikTok: @kennedyryanauthor Instagram: http://bit.ly/2TaYiAi Facebook: http://bit.ly/2GUq0uF Amazon: http://amzn.to/2Fvhqiz BookBub: bookbub.com/authors/kennedy-ryan Website: http://kennedyryanwrites.com
For More information about 1,001 Dark Nights, visit Facebook: https://bit.ly/3ONzTtZ Instagram: https://bit.ly/3rTZdo3 Website: https://bit.ly/2AIIr3A Stay up to date on all 1001 Dark Nights releases, join their mailing list today! https://bit.ly/2zgxaHu
August 10, 2022 | Posted in Blog Tour, Review | By Two Book Pushers

Blog Tour, Excerpt & Giveaway:
The Professor's Date
By Lane Hayes
The Script Club, Book 5
The professor, the hair stylist, and a wedding date…
Tommy
Help! My sister is getting married and according to her, I need a date. And a makeover. I'm a busy man, though. I don't have time to meet eligible bachelors, and the tape holding my glasses together works just fine. Until my hair stylist steps on them.
Yes, Noah, my dazzling dreamboat of a hair guru created a mini disaster, but I don't mind at all. He's a sweet, funny, kind jock who—
Screech! No jocks. I have nothing in common with sporty people.
Except…Noah is different.
Noah
I don't date. However, I'm not opposed to offering fashion advice to a sexy professor in need. A haircut, a quick shopping expedition…
Boom! Mission accomplished.
Not so fast. I've misjudged the situation and my attraction to the geek with the tragic sense of style. Sure, Thomas is too smart for me by a long shot, but there's something about him that makes it easy to forget my past. It might be his quietly commanding nature or his movie-star good looks. Or maybe it's just him.
All I know is that I'm very tempted to be the professor's date.
The Professor's Date is an MM geek/jock romance featuring a nerdy professor, a soccer-playing hair stylist, and a quest for the perfect date!
The Professor's Date is the fifth book in The Script Club series by Lane Hayes. I love Lane and her books! This is an opposites attract, nerd jock story and I loved it! Tommy, or Thomas is a sexy, nerdy professor. He needs new clothes, a new haircut and new glasses, but he doesn't want them. He agrees to get a haircut and when he meets his stylist, Noah, he knows his life is about to change. Noah is spunky, fun, sexy and colorful. In addition to being a stylist, he's a soccer player. It starts out as a friendly favor. Thomas needs Noah's help with his style and he needs a date to his sister's wedding festivities. It doesn't take him long to realize he wants Noah to be his date. He's attracted to everything about him. He's fun, sexy, pretty, and confident. The more they get to know each other, the more they fall. Noah has a tragic past and he refuses to bring Thomas down with him. Will Thomas fight for his man? Will Noah let the past go? Oh man! I loved these two. This might be my favorite of the series. They are opposites but just perfect for each other. Overall, I laughed, cried, got mad, got sad and had to fan myself from the hotness!! Can't wait for the next one!
---
Excerpt:

"Thank you. This has been…"

"Not so terrible?" I suggested.

"The opposite of terrible." He smiled and pointed at my shirt. "Good luck with your mermen."

"Thanks. When you're in the market for cool aquatic apparel, you know where to find me."

His slow-growing ear-to-ear grin transformed his handsome face into a force of masculine beauty. I could almost anticipate his witty comeback delivered with sophisticated panache because right there and then, he could have been James freaking Bond.

But he was Thomas Hartwell, so he said, "It's probably safest to classify fabled marine life of the part male, part fish variety in a whimsical rather than a cool category. Uh…but as you can probably tell, I'm not an expert at cool."

My answering smile was so wide it actually hurt my cheeks. If I didn't make an exit now, I was liable to do something dumb like hike my leg over his hip, and hump him like a ho. And I highly doubted I could patch the aftermath of that kind of faux pas with superglue, so I held out my hand instead.

"You're cool just the way you are."

"Thanks," he replied, slipping his palm against mine in a firm and steady hold that made me weak in the knees.

His touch was strong and soothing. It anchored me and thrilled me at the same time, leaving me wanting more.

Which had to be why I lost my ever-lovin' mind.

I leaned in to peck his cheek—the same friendly good-bye I would have bestowed on any new friend-slash-acquaintance. I think the gesture caught him off guard because he tilted his face toward me and suddenly, his lips were a mere inch away. I could smell peppermint on his breath and detect a hint of gold in his blue eyes. Damn, he was gorgeous.

And he was right there. So close I could just…seal my mouth over his. So I did.

Yes, I kissed the professor.

And God, it was good.
---
Enter the Giveaway:
To celebrate the release of The Professor's Date, Lane is giving away the Winner's choice of an audiobook or ebook of choice from her published works!
Enter the Rafflecopter giveaway for your chance to win!
Direct Link: http://www.rafflecopter.com/rafl/display/cc0f2a57506/?
---
& go back to the beginning with Book 1
Following The Rules
---
About the Author:
Connect with Lane:
My Readers' Group, Lane's Lovers: https://bit.ly/3aIbMYg
My Newsletter: https://bit.ly/3cICfaK
Blog: www.lane-hayes.com
Twitter: twitter.com/LaneHayes3
FB: facebook.com/LaneHayesAuthor
Amazon Author Page: amazon.com/author/lanehayes
BookBub: bookbub.com/authors/lane-hayes
Instagram: instagram.com/Lanehayesauthor
Goodreads: goodreads.com/LaneHayes
---
---
July 19, 2022 | Posted in Blog Tour, Review | By Two Book Pushers
July 15, 2022 | Posted in Blog Tour, Review | By Two Book Pushers
July 14, 2022 | Posted in Blog Tour, Review | By Two Book Pushers
I didn't mean to say I was engaged to a hot billionaire–it just slipped out.
TEASE, an all new steamy fake engagement, small town romantic comedy from USA Today and #1 Amazon bestselling author Melanie Harlow, is now available!
I didn't mean to say I was engaged to a hot billionaire–it just slipped out.
In my defense, I'd had a really bad haircut, a really strong drink, and I was trying to save face in front of the Mean Girl at my high school reunion.
Lucky for me, I happen to know a hot billionaire. Hutton French and I have been friends forever, and even though big social gatherings are not his thing, I called him from the coat closet and begged him for a favor–show up and play my fake fiancé for the night.
Except that word of our engagement spreads like wildfire. Our families are ecstatic. We're front page news. My little food blog is launched into the stratosphere.
Of course, I offer to set the record straight right away, but Hutton wants to give it a little time–the phony engagement will keep his matrimony-mad mother and every matchmaking granny in town off his back.
He even suggests I move in with him to make the ruse more real.
And we don't stop there.
We practice kissing. Undressing each other. Saying things–and doing things–we'd never dare if we weren't pretending. Because it's all for show, right? We're just role-playing. Hutton doesn't want a real relationship, and I don't want to get hurt. But the more time we spend faking it, the more I start to wonder.
Could Hutton French and I actually be right for each other, or is it all just one big tease?
Download your copy today or read FREE on Kindle Unlimited! Amazon: https://amzn.to/3xm3ELq Amazon Worldwide: https://mybook.to/teaseMH
Add to Goodreads: https://bit.ly/3Q40TWp
About Melanie Harlow USA Today bestselling author Melanie Harlow likes her martinis dry, her heels high, and her history with the naughty bits left in. When she's not writing or reading, she gets her kicks from TV series like Ted, Lasso, Schitt's Creek, and Fleabag. She occasionally runs three miles, but only so she can have more gin and steak.
Melanie is the author of the BELLAMY CREEK series, the CLOVERLEIGH FARMS series, the ONE & ONLY series, AFTER WE FALL series, the HAPPY CRAZY LOVE series, and the FRENCHED series. She lifts her glass to romance readers and writers from her home near Detroit, MI, where she lives with her husband, two daughters, and pet rabbit.
Connect with Melanie Facebook: http://bit.ly/2RPwr51 Amazon: http://amzn.to/1NPkYKs Bookbub: http://bit.ly/36kL7yB Instagram: http://bit.ly/2NW3UtA TikTok: https://www.tiktok.com/t/ZTR1ecpH1/ Pinterest: http://bit.ly/2sVOz55 Join Melanie's Reader Group: https://bit.ly/3mYzBBo Stay up to date with new releases and sign up for Melanie's mailing list: http://bit.ly/2P7MATT Website: www.melanieharlow.com
July 8, 2022 | Posted in Blog Tour, Review | By Two Book Pushers
Make it or break it… Or maybe just break them?
The Anti-Fan and the Idol, an all-new steamy and emotional enemies-to-lovers novella set in the My Summer In Seoul world from New York Times best selling author Rachel Van Dyken 1,001 Dark Nights, is available now!
Make it or break it…
Or maybe just break them?
Ai-Ri has been training under YK Management in Korea for two years without any results. She doesn't fit the typical mold for a successful K-POP idol image, literally down to her blood type. She has six more months before college entrance exams which means she only has six months to make it as an idol before her dreams are crushed.
Things take a turn when two of the most famous male idols break away from their group and decide to form their own co-ed group, a rarity.
And wonder of all wonders, they need one more girl.
It would be the perfect opportunity, except she hates them.
They are arrogant, entitled, rich little snobs who want the world to worship the ground they walk on. To make matters worse, the only reason they came to her was because they are desperate, which means she needs to prove herself even more.
Tempers and personalities collide when she's forced to either accept the position or give up on her dream.
But what happens when you suddenly go from anti-fan and enemy number one to stuck in a love triangle between two boys you were born to hate but are somehow falling in love with? And will the group survive the heartbreak that follows when she finally makes her choice?
**Every 1001 Dark Nights novella is a standalone story. For new readers, it's an introduction to an author's world. And for fans, it's a bonus book in the author's series. We hope you'll enjoy each one as much as we do.**
Grab your copy today, exclusively on Amazon! Amazon: https://amzn.to/3spKkKH Amazon Worldwide: http://mybook.to/antifanidol Amazon Paperback: https://amzn.to/3NIWqqj Audible: https://adbl.co/3a7PRz4
Add to Goodreads: https://bit.ly/3LzFZvE
The Anti-Fan and the Idol: A My Summer In Seoul Novella from Rachel Van Dyken is a fun, emotional and quick story in the K-POP world. After reading My Summer in Seoul I knew I wanted this book! Ah-Ri is running out of time to get her big break. Too bad it comes from Ryan and Haneul, jerks from her past. They have a short time to make it big. The first co-ed band. Failure is not an option so they have to put aside their differences and work together. Dance together. Sing together. Touch on accident, touch on purpose. Turns out they don't hate each other after all, but it's risky and they can't afford to get caught. While they are practicing and getting ready, they all learn things about themselves. They laugh, they heal, they grow. And when it's their time, they shine. Together. Wow! This short story packs a full novel punch. I was sucked in from the first page and didn't want it to end. I hope we get to see these characters again!
The Anti-Fan and The Idol is a novella spin-off to Rachel's My Summer in Seoul standalone. I am not a big fan of K-POP but these books are amazing and a glimpse into the world phenomenon. These are all-new characters!! This is their last chance. Haneul and Ryan are best friends and bandmates and they need this to work. A co-ed K-pop group. They only needed one more girl to accept the challenge and their last chance was a girl who wasn't a fan. It doesn't help that they have bullied Ah-Ri. She never backs down and that is why they want her. She is different. She is no quitter and they only have a limited time till the Showcase. It's all or nothing at this point and when she accepts… it's on. What they didn't expect was to like her. To really like her and that was dangerous in their industry. I can't really get into the story anymore than that but I can say that I laughed, swooned, and cried. The book is short but it's an emotional one. It definitely packs a punch and I hope RVD writes more in this world. Quotes: "Anyone ever tell you how sexy you look when you curse?" he asks. My breath hitches. The lights suddenly go off in the dance studio. "Power outage?" I say. "Good timing," he replies. "You were a bad idea from the start." "And you were bad from the very beginning." I lift my chin. "What could you possibly want?" she asks. "A small spoon," I answer. "Like I said, NO ramyeon!"
About Rachel Van Dyken
Rachel Van Dyken is the New York Times, Wall Street Journal, and USA Today Bestselling author of regency and contemporary romances. When she's not writing you can find her drinking coffee at Starbucks and plotting her next book while watching The Bachelor.
She keeps her home in Idaho with her husband, adorable son, and two snoring boxers! She loves to hear from readers!
Connect with Rachel Facebook: https://www.facebook.com/RachelVanDyken Website: http://rachelvandykenauthor.com Newsletter: http://bit.ly/RVDNewsletter Instagram: https://www.instagram.com/rachvd Twitter: https://twitter.com/RachVD Amazon: http://amzn.to/2cNVwL9 Goodreads: http://bit.ly/RVDGR Rachel's Rockin' Readers: http://bit.ly/RachelsRockinReaders
For More information about 1,001 Dark Nights, visit Facebook: https://bit.ly/3ONzTtZ Instagram: https://bit.ly/3rTZdo3 Website: https://bit.ly/2AIIr3A Stay up to date on all 1001 Dark Nights releases, join their mailing list today! https://bit.ly/2zgxaHu
June 28, 2022 | Posted in Blog Tour, Review | By Two Book Pushers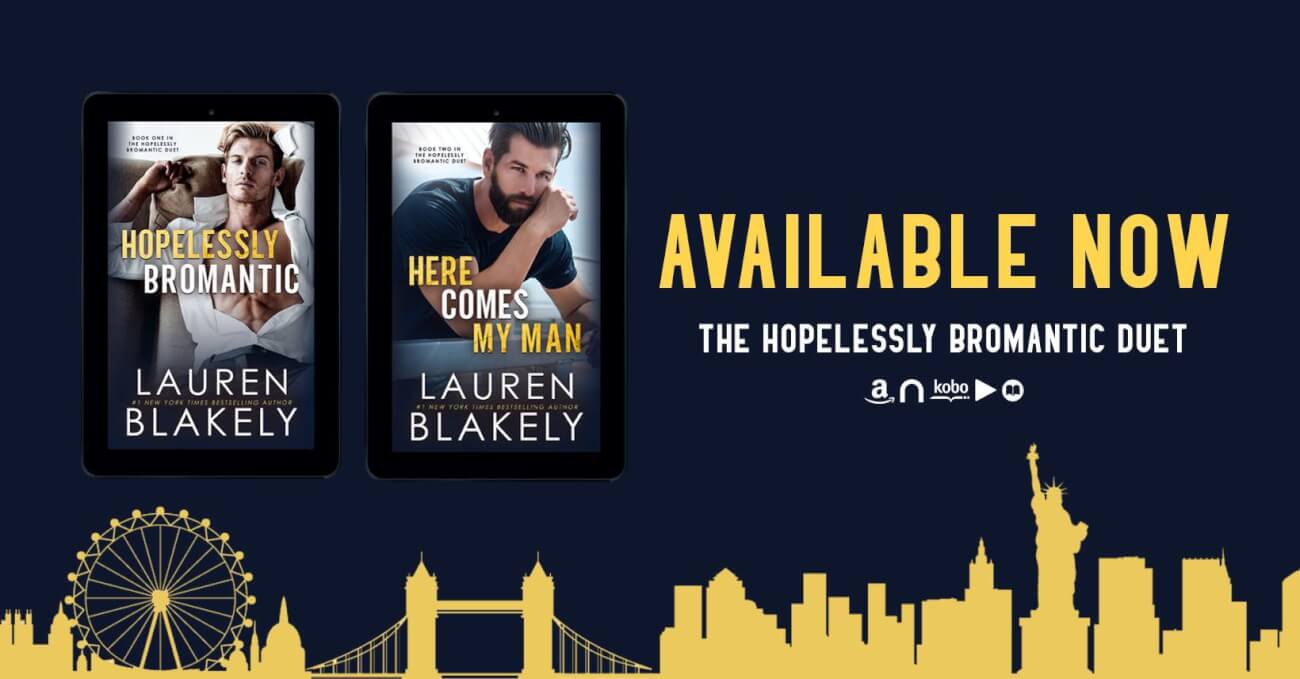 HERE COMES MY MAN
(The Hopelessly Bromantic Duet book 2) by Lauren Blakely
Release date: June 28th
From #1 NYT Bestseller Lauren Blakely comes a red-hot, enemies-to-lovers, fake boyfriend, second chance romance! HERE COMES MY MAN, the conclusion to the Hopelessly Bromantic Duet, is NOW LIVE!
AVAILABLE NOW!!
✦Amazon ➜ http://blkly.pub/AmazonMyMan
✦ Apple ➜ http://blkly.pub/AppleMyMan
✦ Google ➜ http://blkly.pub/GoogleMyMan
✦ Nook ➜ http://blkly.pub/NookMyMan
✦ Kobo ➜ http://blkly.pub/KoboMyMan
✦Audible ➜ http://blkly.pub/AudibleMyMan
Teddy Hamilton and Shane East narrate in duet with a full cast!
START THE DUET TODAY WITH HOPELESSLY BROMANTIC!!
https://laurenblakely.com/hopelesslybromantic/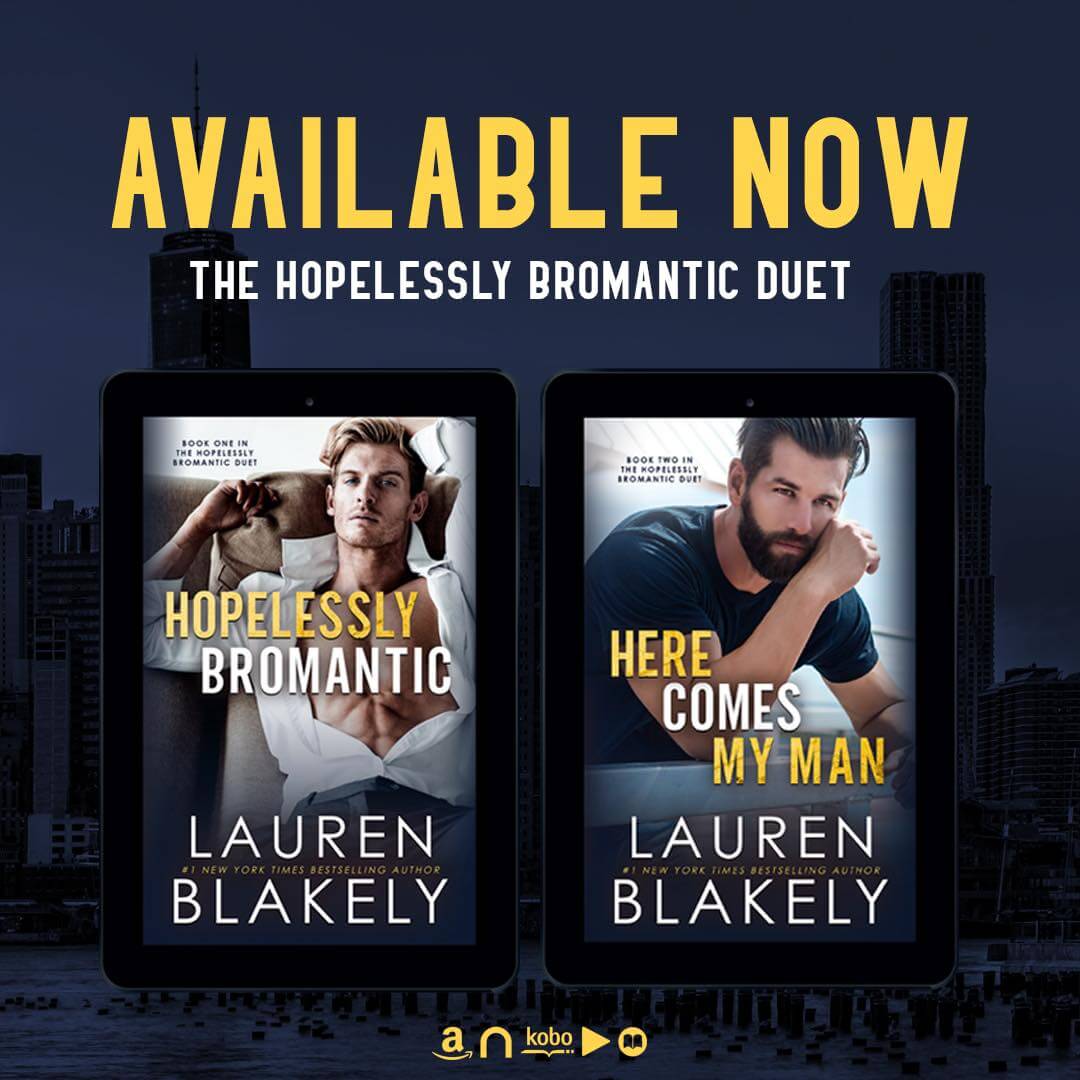 Add to Goodreads:
https://www.goodreads.com/book/show/59580810-here-comes-my-man
Blurb:
A red-hot, enemies-to-lovers, fake boyfriend, second chance romance, and the conclusion to the Hopelessly Bromantic Duet!
Let me just say this — fake dating the cocky movie star was not my idea. Especially since he's my former roomie and, gulp, my secret ex.
But my agent tells me I have no choice since I'm ridiculously overdue with turning in the next big blockbuster love story to my publisher.
Not to mention, ahem, writing it.
Falling for the smooth-talking English hottie once upon a time — fine, twice — were huge mistakes that I shouldn't repeat, but pretending to like the guy who broke my heart is my only chance at saving my job.
That is, as long as no one finds out that every date we go on, every smile we flash each other for the cameras, and every hot, desperate kiss on the streets of Manhattan is absolutely fake.
Except…it's not. At least for me.
And he can never know…
Contents Include: Snarky banter, sexy dates, hate s-e-x, seduction by a wordsmith, and two strong, stubborn, clever men determined to resist each other at all costs.
About Lauren Blakely:
A #1 New York Times Bestselling, #1 Wall Street Journal Bestselling, and #1 Audible
Bestselling author, Lauren Blakely is known for her contemporary romance style that's
sexy, sweet, and witty. She also writes USA Today bestselling LGBTQ romance.
With fourteen New York Times bestsellers, her titles have appeared on the New York
Times, USA Today, and Wall Street Journal Bestseller Lists more than 100 times, with
more than 60 titles on the USA Today Bestsellers list alone. She's sold more than 4.5 million books. A Brown University graduate, Lauren likes dogs, cake and show tunes and is the vegetarian at your dinner party.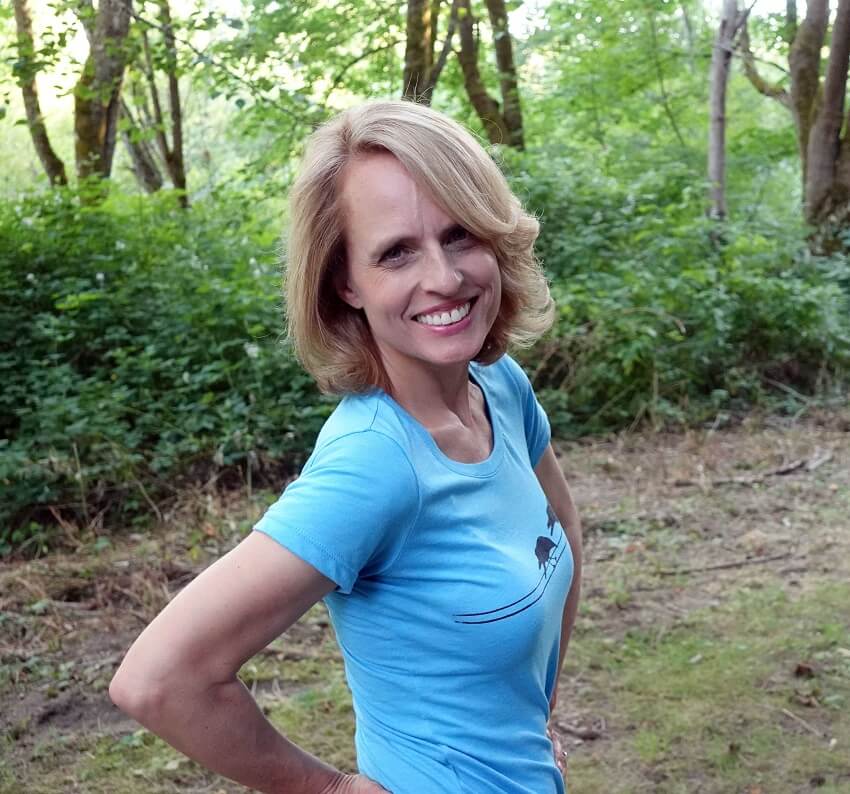 Connect w/Lauren:
Website: laurenblakely.com
NL Signup: http://laurenblakely.com/newsletter
Facebook: http://www.facebook.com/LaurenBlakelyBooks
Instagram: http://instagram.com/laurenblakelybooks
Twitter: http://twitter.com/LaurenBlakely3
June 21, 2022 | Posted in Blog Tour, Review | By Two Book Pushers
Interview with Catherine Bybee
For anyone wondering the plot of your newest release, you give a great sneak peek with the title—When it Falls Apart. What is "falling apart" in this novel?
All the threads that hold my heroine, Brooke, together are crumbling down around her. When it Falls Apart begins with Brooke's romantic relationship crashing and burning. At the same time, in a different state, her father is circling the drain in the ICU. And for the cherry on the top of her "falling apart life", Brooke has found herself demoted at work. In short, everything in Brooke's life is dissolving around her.
Like all of your books, When it Falls Apart has a beautiful romance, however, there is a rawness about Brooke's story. How was writing this novel different from your others?
If you read my notes both in the front and the back of this novel, you'll soon realize that the story was very personal to me. Rawness comes from experience. The relationship Brooke has with her father is hauntingly familiar to me and my dad. The emotions that the heroine experienced when taking care of him were easy for me to grasp onto and write about. Sadly, the love story with Luca was completely made up and I didn't have the support of a strong Italian family to help deal with the struggles, but I digress. 
Relationships with a parent who wasn't there for you growing up are messy. When that parent ages and needs their child, sometimes that help comes with a bucketload of resentment, even if the child wishes they could stop those ugly feelings from creeping up on them. And THAT is the rawness you speak of.
Books, TV shows, and movies oftentimes glamorize what it means to care for a loved one. However, in When it Falls Apart you don't sugar-coat anything about caregiving and the toll it takes on a person. How do you think readers who have been in similar situations will be affected by this story?
Justified. Validated. Accepted.
It's a hard job taking care of an elderly family member. And if there aren't other siblings to help, or won't help, it's made even more difficult. It's difficult, gritty, dirty work that only has a bad ending…eventually. What I do hope my readers take away is that they're not alone. That the struggle is very real and that if they don't find balance (which is almost impossible at times) they will burn out completely and not be fit to help at all. I hope my readers are empowered to set boundaries and balance, so they come out on the other side of caring for an elderly loved one whole themselves.
Brooke gets virtually no support from her significant other, which has her reevaluating their relationship. She realizes she has settled and has to make some hard decisions. Do you think this happens too many times to women in real life?
100% Yes! There is a song by Taylor Swift with a line that says, and I'm paraphrasing here, I can be what you want for the weekend. But often that weekend ends up being a relationship that women hold on to or are convinced they can't live without. Often it takes a huge shake-up to remove yourself from that situation. But once you're away from the day to day dysfunctional relationship, the easier it is to see the dysfunction.
After her breakup and move, Brooke is not looking for a relationship. In fact, she tells her best friend: "I haven't wiped off my smeared mascara from Marshall yet, the last thing I want is to jump into anything else." Her crying over a man lasts all about two minutes when she meets Luca. Tell us about him.
Hmmm, Luca… he is the kind of man who doesn't want a place on Brooke's dance card…he wants to rip it up.
Luca is wired to help the people in his life. Brooke becomes a part of his inner circle simply by moving into the family building where he sees her every day.
Now, if Luca had flat out asked Brooke on a date, she would have run the other way…so no, he doesn't go about it that way. He simply shows up and does not leave. Not when things get tough, or messy…or when his own past peeks its head in. Luca is a man who is right there at Brooke's side without question or censor on why she does the things she does. His support and validation of her feelings is the part she was missing. Add in the hunky Italian single father and "Mamma Mia!"
At first, Luca is not thrilled that Brooke is renting a room in his family's building. What changes his mind about her?
Her strength and vulnerability. I know that sounds contradicting, but some of the strongest women I know have a big vulnerable spot in their life that if you know them well enough, you see. The biggest smiles often hide the deepest pain. Luca sees her struggle and dedication to helping her elderly father and since family is first on Luca's list, she passes his unconscious test.
Luca's family, the D'Angelo's, are incredibly close and share everything from ownership of the family restaurant to helping care for Luca's daughter Franny. How is this different from Brooke's relationship with her family?
Brooke doesn't have that family. She has a father who abandoned her as a little girl that she carved out a relationship as an adult, and now she's charged with caring for. Even her previous romantic relationship didn't support her unconditionally the way the D'Angelo's do for each other. She's rather dumbfounded when they start treating her like family. It's a wonderful thing to watch happen.
San Diego's Little Italy plays a huge part in the story. The community, language, and food are in full display. Tell us about your own experiences in your adopted city.
I love Little Italy, the food, the pace… the people. There are many places in San Diego that are overrun with the college scene, San Diego is a college town. But Little Italy is more family friendly. Very touristy, but there isn't a day you don't see locals hanging out. I go to the farmer's market often. Pick up authentic Italian ingredients for my own home cooking. I try new restaurants and take all my friends there when they are visiting from out of town. Not to mention it was the closest thing to the "real Italy" that I could go during the travel restrictions. So why not write about it and tell the world of this small island within San Diego that shouldn't be missed?
There are two more siblings in the D'Angelo family. Where will you be taking readers next with the series?
Chloe is a yogi. Think Bali!
And Giovanni loves wine… think Tuscany, Italy.
I cannot wait to show you what I have in store for these two!
***
Excerpt
"Oh my God, Carmen. He was standing at his car first thing this morning. Like 'hop in, bella, let's get stuff done today.' Who does that?" 
Brooke had picked up the phone as soon as Luca was off in search of a dump guy. 
"We're talking about the single, hot, Italian dad, right?" 
Brooke rolled her eyes. "Yes. Luca." 
"Oy, oy, oy." 
"Stop it. I need advice. And I need it before he gets back." 
Carmen stopped teasing. "You don't need advice. You need to relax. He sounds like one of the good ones. Let it happen." 
"Let it happen," she mocked. "I don't 'let' things happen. It happens to me and it's never good." 
"You didn't used to be such a pessimist." 
"Once upon a time the glass was half full. Not these days." 
"Okay, Debbie Downer. You want my advice . . . here it is. Keep doing whatever it is you're doing." 
"I'm not doing anything. Zero effort." 
"Really?" Carmen didn't sound convinced. "Makeup . . . a nice dress?" 
Brooke hesitated. "Maybe . . . a little last night, but that was it." 
Carmen chuckled. 
"Carmen!"
"Sorry. Okay . . . any red flags?" 
Brooke thought about that. "He loved his ex-wife." 
"That's a red flag?" 
"I guess not." 
"Is he good to his mom?" 
Brooke looked back on the dinner the night before. "To the whole family. He takes being the oldest brother quite seriously." 
"And his daughter?" 
All Brooke could do was smile. "Great dad. We should all be so lucky." 
"He's Italian, does he smoke?" 
"No." 
"A lot of Italians smoke," Carmen pointed out. 
"In Italy. The San Diego variety are less in that wheelhouse." 
"That's good." Carmen sighed. "I don't know what to tell you, Brooke. How does he kiss?" 
"He hasn't kissed me," Brooke nearly yelled. 
"Now then . . . we have a problem." 
"There hasn't been . . . I don't even know if—" 
"Stop right there. He did not drive your sorry ass all the way to Upland to do grunt work all day if he wasn't interested in kissing you, bellllaaa. More than that, you want him to." 
Brooke closed her eyes, and even in her own head she couldn't convince herself that Carmen was wrong. 
"Let it happen. You deserve some happiness, Brooke." 
The van with the air conditioning repair guy pulled into the driveway. 
"I gotta go." 
"I want a kissing update the next time we talk," Carmen teased. 
"Love you," Brooke said with a laugh.
"Back at ya, boo." 
She hung up. 
Her best friend was such a dork.
***
Title: When It Falls Apart
Author: Catherine Bybee
Release Date: June 21, 2022
Publisher: Montlake 
Summary
Brooke Turner has always had a complicated relationship with her father. But when his health takes a turn for the worse, she drops everything to care for him. He's her dad, after all, and he needs her. What Brooke doesn't anticipate is the unraveling of her long-term relationship and a cross-country move to San Diego's Little Italy.
Luca D'Angelo is the oldest of three children and a single father to a young daughter. When his mother rents the top floor of their house to Brooke, he's angry. Who is this beautiful stranger with no ties to the neighborhood? Can she be trusted in such close proximity to his family?
As Luca learns of Brooke's difficult journey with her ailing father, his heart softens. And Brooke, who witnesses Luca's struggle as a single parent, develops feelings for him, too. But when it all falls apart, will love heal their wounded hearts?
Links:
When it Falls Apart is a new book in a new series by Catherine Bybee. I love it when my favorite authors write new series'. It gives me new characters to fall in love with, and I feel hard and fast for Luca, Brooke and Franny! I also love a good Italian family in my romance stories and the D'Angelos are top-notch! Brooke gives up her life to help her ailing father. She moves to a different state, needs to find a place to live and a place for her father so he can get the care he needs. They have a strained relationship, so it's tough for her to keep trying, but she does. When she randomly ends up in an Italian restaurant in San Diego, it just feels like the place she was meant to be. She meets the family who runs it and just feels like she's home. When she's offered the top floor apartment, the chef, Luca, isn't thrilled there's a stranger in his house. But the more he sees her and watches her struggle, the more he wants to care and protect her. Brooke has never had anyone truly want to help her. It's hard to accept Luca's help, but once she does and she gets to know him, she realizes she's happy. Her life might actually be falling into place. She might actually be falling in love. I loved watching Brooke and Luca fall for each other. They each fought it, but it was just meant to be. Luca's daughter Franny is freaking hilarious and I loved the relationship she had with her dad, Brooke and her family. The D'Angelos are family goals and they remind me a lot of my family! This story made me miss Italy and made me want a huge bowl of pasta! Overall, I loved the journey Brooke and Luca went on to find each other. The past leads you to where you are meant to be. It's a feel good, fun and sexy story and I'm looking forward to more in the series!
About the Author
New York Times, Wall Street Journal, and USA Today bestselling author Catherine Bybee has written twenty-eight books that have collectively sold more than five million copies and have been translated into more than eighteen languages. Raised in Washington State, Bybee moved to Southern California in the hope of becoming a movie star. After growing bored with waiting tables, she returned to school and became a registered nurse, spending most of her career in urban emergency rooms. She now writes full-time and has penned the Not Quite Series, the Weekday Brides Series, the Most Likely To Series, and the First Wives Series.
Social Media Links
Website: http://www.catherinebybee.com 
Facebook: https://www.facebook.com/AuthorCatherineBybee 
Twitter: https://twitter.com/catherinebybee 
Tik Tok: https://www.tiktok.com/@catherinebybee1 
Goodreads: https://www.goodreads.com/author/show/2905789.Catherine_Bybee  
Rafflecopter Giveaway
http://www.rafflecopter.com/rafl/display/07c2363f277 
June 3, 2022 | Posted in Blog Tour, Excerpt, Review | By Two Book Pushers
They tried to take everything from me.
But where they failed, I will succeed.
Unless he becomes my weakness.
Vengeance of a Mafia Queen, an all -new dark enemies-to-lovers mafia romance full of suspense from USA Today and Wall Street Journal bestselling author Siobhan Davis, is available now!
Losing my innocence at thirteen, in the most brutal way, changed me. My kidnapper stole my childhood and tried to break me. The knowledge my father orchestrated the entire situation hardened my heart, and instead of grieving his death, I celebrated it.
One down. Many more to go.
My burning need for revenge has only grown over the years, keeping me focused on my goals and enabling my rise to power.
Made men are weak. A pretty face and the promise of a good time easily distracts them.
Now, I'm in charge. 
Men bow before me.
Except for him—the brother of my abductor. Massimo fights me every step of the way, but I'm not about to let the explosive chemistry between us deter me from my chosen path. His family is my enemy. He is my enemy, even if he doesn't know it yet.
I won't stop until all those who wronged me are punished. 
By the time they realize I'm coming, it will be too late. 
They tried to take everything from me.
But where they failed, I will succeed.
Unless he becomes my weakness.
Grab your copy today or read FREE in Kindle Unlimited!
Amazon: https://amzn.to/3wS0Vba
Amazon Worldwide: http://mybook.to/vengeancemafiaqueen
Add to Goodreads: https://bit.ly/3rvU59D
Excerpt
Lust blazes in his eyes. "I will wait for you to come to me."  "You'll be waiting," I blurt, irritated when amusement skates across his face. I hate how he can obviously tell it's a lie. He can see I'm floundering. That his want is not one-sided.  "I have a hand, and my blue balls can be patient." A teasing smile spreads across his mouth, and I'm ensnared. Massimo is truly beautiful, and I only hope I'm strong enough to resist. I already suspect I'm not. "To a point," he whispers against my ear, sending warm shivers coursing along my flesh. I squirm on his lap, failing to ignore the hard, thick length pulsing underneath me.  Massimo groans, and his eyes darken with undeniable desire. "You were put on this earth to test me. I'm sure of it."  I can't smother my smile in time.  "One kiss," he says, his eyes dropping to my mouth as his tongue darts out and he wets his lips. "Would you deny your husband a kiss on his wedding night?"  "I have kissed you today."  He shakes his head as his fingers sweep back and forth across my mouth, making it harder and harder to resist temptation. "I have kissed you. You have gone along with it because it was expected."  He's as delusional as me if he truly believes that. I drive my hands into his hair without even thinking about it. "Will everything be a negotiation between us?"  His brows climb to his hairline and a devilish grin widens his lush mouth. "Do we know any other way to be?"  "One kiss. Just one kiss." The words feel like lies as I spout them.  "That is all I am asking." He closes his eyes, moaning softly as my fingers explore the thick strands of his black hair. "That feels so incredibly good."  I brush my mouth against his, and his eyes pop wide. His hands flatten against my back, pushing me in closer to his tempting body. I can indulge in one kiss. It is my wedding night after all, and my husband is one of the sexiest men alive. It's not wrong to take this one thing for myself, right? "Just one kiss," I remind him as our breaths comingle.  "Only one."  Closing my eyes, I lower my mouth to his and descend into sheer bliss. He lets me control it, at first, and I'm surprised at the potent need driving me to take everything as I prod at the seam of his lips with my tongue. He opens instantly, letting my tongue plunge inside his mouth. I reposition myself on his lap, straddling his hips, so I can properly kiss him, and it's that moment when all bets are off.  Copyright Siobhan Davis © 2022