November 22, 2021 | Posted in Release Day Blitz, Review | By Two Book Pushers
"This is the funniest setup I've read all year! You'll be cheering for Winnie and Dex!"
—Sarina Bowen, USA Today bestselling author
Ignite, an all-new sexy, grumpy single dad meets the sunshine girl next door romantic comedy from USA Today and #1 Amazon bestselling author Melanie Harlow, is now live!
My new neighbor is a firefighter—and a scorching hot single dad—but I swear I didn't set off that smoke alarm on purpose.
(And I was beyond mortified when he rushed in and saw me naked.)
Nothing happened, of course—because I, Winnie MacAllister, romance junkie and owner of a constantly broken heart, have sworn off men for one solid year.
Even protective men with chiseled jaws, bulging biceps, and deep brown eyes that make my breath come faster. Even former SEALs with broad chests and strong hands that make my skin sizzle. Even gorgeous, grumpy guys who have their hands full raising two adorable little girls and claim they don't believe in love.
Until Dex kisses me one night, and I drop all my defenses.
(Also my underwear.)
He says he's not gentle, and he's right. He says I should take the dream job I'm offered in another state, and he's right. He says he's too old for me and could never be the man I deserve.
He's wrong.
Dex and I might be twelve years apart, but the fire between us is the kind that will never burn out.
How can I convince him to give happily-ever-after with me a chance?
Fall in love with Winnie and Dex for ZERO PENNIES in Kindle Unlimited today! Amazon: https://amzn.to/3kePkO0 Amazon Worldwide: http://mybook.to/IgniteHarlow
Audio Coming Soon, narrated by Stephen Dexter & Kirsten Leigh
About Melanie Harlow USA Today bestselling author Melanie Harlow likes her martinis dry, her heels high, and her history with the naughty bits left in. When she's not writing or reading, she gets her kicks from TV series like Ted, Lasso, Schitt's Creek, and Fleabag. She occasionally runs three miles, but only so she can have more gin and steak.
Melanie is the author of the BELLAMY CREEK series, the CLOVERLEIGH FARMS series, the ONE & ONLY series, AFTER WE FALL series, the HAPPY CRAZY LOVE series, and the FRENCHED series. She lifts her glass to romance readers and writers from her home near Detroit, MI, where she lives with her husband, two daughters, and pet rabbit.
Connect with Melanie Facebook: http://bit.ly/2RPwr51 Amazon: http://amzn.to/1NPkYKs Bookbub: http://bit.ly/36kL7yB Instagram: http://bit.ly/2NW3UtA Pinterest: http://bit.ly/2sVOz55 Facebook Reader Group: https://bit.ly/3mYzBBo Stay up to date, sign up for Melanie's mailing list: http://bit.ly/2P7MATT Website: www.melanieharlow.com
November 19, 2021 | Posted in Giveaway, Release Day Blitz, Review | By Two Book Pushers
Dirty Deal
A Slayers Hockey Novel
Mira Lyn Kelly
November 19th, 2021
Synopsis:
Links:
Amazon: https://geni.us/AmzMLK_DD
Apple: https://geni.us/aUGH2th
Nook: https://geni.us/8BnC
Kobo: https://geni.us/ted2CO
Google: https://geni.us/N489eI
BookBub: https://geni.us/mlk_DD_BB
Goodreads: https://geni.us/DealAdd2GR
Release Week Giveaway:
https://kingsumo.com/g/oxpkcf/dirty-deal-release-week-giveaway
About Mira Lyn Kelly:
Hard core romantic, stress baker, and housekeeper non-extraordinaire, Mira Lyn Kelly is a USA TODAY bestselling author with over a million readers worldwide. She writes sizzly love stories with hot, possessive heroes who know how to laugh, heroines who give as good as they get, friends as close as family, and happily ever afters up-against-the-wall style! Growing up in the Chicago area, she earned her degree in Fine Arts from Loyola University and met the love of her life while studying abroad in Rome, Italy… only to discover he'd been living right around the corner from her back home. Mira now lives in Minnesota with her husband, four amazing children and two ridiculous dogs. When she isn't reading, writing, or indulging her weakness for hard cut abs, she can be found running the kids around, watching the Chicago Blackhawks, and cooking with her family and friends.
November 5, 2021 | Posted in Release Day Blitz, Review | By Two Book Pushers
October 26, 2021 | Posted in Release Day Blitz, Review | By Two Book Pushers
"An enemies-to-lovers thrill ride! Sexy, gripping, clever and relentlessly good!" – #1NYT Bestseller Lauren Blakely
Hostile Takeover, an all-new enemies to lovers mm romance by Lucy Lennox is now available!
It was supposed to be a prank. A silly frat boy dare.
One hot moment in a hidden storage closet. One kiss. No consequences.
But if you get that close to a man with fire in his eyes, you're gonna get burned, and I was no exception. One taste of Grey Blackwood ruined me for life.
The way Grey sees it, I was the one who did the ruining. I humiliated him. Wrecked his life. Destroyed his future.
Doesn't matter that he's clawed his way back and then some. Doesn't matter that he's already top of the Wall Street food chain. The man's ruthless. Heartless. And he likes his revenge served cold.
Now he's taking down the companies owned by every frat boy who did him wrong. And when he comes for my family's company, the quiet life I've built for myself far away from Manhattan comes crumbling down, too.
But when Grey's standing in our boardroom, threatening a hostile takeover and demanding I negotiate on behalf of my family, I don't see an enemy. I see the chance I've been waiting for.
The chance for another night in his arms, and hopefully a whole lot more.
Let the negotiations begin.
Order your copy today! Amazon: https://amzn.to/3pkxXMQ Apple Books: https://apple.co/2SaREe7 Amazon Worldwide: http://mybook.to/hostiletakeover Nook: https://bit.ly/2THbu0Y Kobo: https://bit.ly/3yTLtvo
Add to Goodreads: https://bit.ly/3vQttjK
Hostile Takeover is the newest sexy, second chance story by the hilarious Lucy Lennox. I couldn't be a bigger fan of Lucy's if I tried. Her books just always make me happy! If you read Luca and Marcel you know who Grey Blackwood is. He's Marcel's boss, the sexy, intimidating workaholic who's been taking over companies and making billions. I knew his story was going to be something else! One hot kiss in the closet with Ellison York in college changed the path of this life. After that incident, he lost his job, his contacts and everything he worked so hard for. But it made him the man he is today. Ruthless, smart and rich as sin. He's just about to take over the last company of the frat boys who did him wrong. Ellison's father's company. He agrees to some stipulations as long as Ellison acts as is PA for 2 weeks while he takes care of business. Ellison isn't the man he thought he was. He's caring, sensitive and nothing like his heartless father. He's also ridiculously attractive, charismatic and sexy. Ellison never thought he'd see Grey again and definitely under these circumstances. Now he has to play nice with Grey to get some of his company back. He never stopped thinking about him after their time in the closet. He always had a thing for Grey in college. The only man he was ever attracted to. And this might be his chance to see if things could ever be different. If Grey could forgive him and they might have a chance at happiness. Ellison softens Greys hard edges and shows him something he never thought he'd have. A partner who's funny, smart, entertaining and can give as good as he gets. Grey needs to buy a piece of property and Ellison is going to help him get it. They just have to pretend to be boyfriends. For a week. In the Hamptons with Ellison's family. Pfft. No biggie. After a few days it's obvious to everyone that they actually care for each other. After a few kisses they both want more. But there's more on the line than the company and a deal. Will their hearts survive a second time? Holy crap! I loved this story so much! So. Much. I laughed out loud, teared up, laughed some more and just thoroughly enjoyed every word. Ellison is so funny and sexy and smart and Grey is so sexy and is such a good man under the gruff hardness. He never forgot were he came from and just wants to help people. They are one of my favorite Lucy couples and that's saying a lot since I really, really love all her books!
Meet Lucy Lennox Lucy Lennox is finally putting good use to that English Lit degree earned way back in the 1900s. She stays up way too late each night reading M/M romance because she is a sucker for a good story.
Connect with Lucy Facebook: https://bit.ly/3ABkjcV Instagram: https://bit.ly/3s472GI Pinterest: https://bit.ly/2VEtw4W Website: http://www.lucylennox.com Stay up to date with Lucy by joining her mailing list: https://bit.ly/3fSX6e7
October 25, 2021 | Posted in Release Day Blitz | By Two Book Pushers
October 19, 2021 | Posted in Release Day Blitz, Review | By Two Book Pushers
Serendipity by Kristen Proby is now live!
From New York Times Bestselling Author, Kristen Proby, comes Serendipity, the final installment in her gripping Bayou Magic series…
My sight is a gift and also a curse. It cost me the love of my life. We may have been young, but some things you don't get over. Like being the cause of the biggest tragedy of your boyfriend's life. It's something I'll never forget, and a reflection of who I am.
But now that Jackson's back in town, with scars and a hero's badge of honor, it's time for me to be brave, too.
A malevolent evil hell-bent on making my sisters and me pay for rebuffing him is still stalking my family, and some ancient writings portended that the six were the only ones who could defeat him.
Jackson Pruitt and I round out that magical number, which means I have to face the evil and the things Jack makes me feel, to save my family and my city.
I never sought to reconnect with Jack. Working with him now means opening myself up to my feelings for him.
Refusing means destruction for us all.
Download today on Amazon, Apple Books, Audible, Kobo, Barnes & Noble!
Amazon: https://amzn.to/3uOvRWW
Apple Books: https://apple.co/3fKnZ4i
Nook: https://bit.ly/3wRQ7s4
Kobo: https://bit.ly/3w15XAo
Audible: https://adbl.co/3aa7US4
Narrated by: Samantha Brentmoor, Jason Clarke, & Lee Samuels
Goodreads: https://bit.ly/3ySYx4a
Start the series for FREE with Shadows!
Amazon: https://amzn.to/3DzZLne
Apple Books: https://apple.co/3gJN0N1
Kobo: https://bit.ly/3DBhxq8
Nook: https://bit.ly/3mJT24h
Meet Kristen
Kristen Proby has published more than forty titles, many of which have hit the USA Today, New York Times and Wall Street Journal Bestsellers lists. She continues to self publish, best known for her With Me In Seattle and Boudreaux series, and is also proud to work with William Morrow, a division of HarperCollins, with the Fusion and Romancing Manhattan Series.
Kristen and her husband, John, make their home in her hometown of Whitefish, Montana with their two cats.
Connect with Kristen
Website: https://www.kristenprobyauthor.com/
Goodreads: https://www.goodreads.com/author/show/6550037.Kristen_Proby
Amazon: http://amzn.to/2BD4vfq
Facebook: https://www.facebook.com/BooksByKristenProby/
Facebook Group: https://www.facebook.com/groups/684662744993031/
Instagram: https://www.instagram.com/kristenproby/
Twitter: https://twitter.com/Handbagjunkie
Bookbub: https://www.bookbub.com/authors/kristen-proby
Pinterest: https://www.pinterest.com/handbagjunkie/
Book+Main: https://bit.ly/30ImsmP
October 12, 2021 | Posted in Release Day Blitz, Review | By Two Book Pushers
The hottest player on the Moo U hockey team hangs a flyer on the bulletin board, and I am spellbound:
Rent a boyfriend for the holiday. For $25, I will be your Thanksgiving date. I will talk hockey with your dad. I will bring your mother flowers. I will be polite, and wear a nicely ironed shirt…
Now everyone knows it's a bad idea to introduce your long-time crush to your messed-up family. But I really do need a date for Thanksgiving, even if I'm not willing to say why. So I tear his phone number off of that flyer… and accidentally entangle our star defenseman in a ruse that neither of us can easily unwind.
Because Weston's family is even nuttier than mine. He needs a date, too, for the most uncomfortable holiday engagement party ever thrown.
There will be hors d'oeuvre. There will be faked PDA. And there will be pro-level awkwardness…
Boyfriend is a full-length stand-alone romance for Weston and Abbi!
All in one link page: https://shor.by/Boyfriend
Goodreads: https://bit.ly/3jrBZAA
Boyfriend is a story in the Moo U world by the fabulous Sarina Bowen. I read this novella in the Tis the Season anthology last year and I was so happy that it became a full length novel. I fell hard and fast for Abbi and Weston. Abbi waits tables where Weston and his hockey team likes to come and eat and drink. She has always thought he was sexy and nice, and when she finds out he's renting himself out as a Boyfriend for Hire for Thanksgiving, she jumps at the chance to hire him. She doesn't want to go home alone and this is perfect. Weston can't believe his luck when his fake date is Abbi from the Biscuit. It's so much easier to fake it when you are really attracted to the person. They actually become friends and it's glorious! I loved their banter and their nicknames. They both have family issues and with each other's help they learn, grow and actually make decisions about their futures. Together. I loved every word of this story. The writing is fantastic, the characters real and full of depth. I smiled, laughed, got hot and bothered and as always with a Sarina book, didn't want it to end!
Audio: Jason Clarke and Emma Wilder were great! I loved them together. They really brought their A game to Weston and Abbi. You can't go wrong with Jason, Emma and Sarina!
October 12, 2021 | Posted in Release Day Blitz, Review | By Two Book Pushers
Title: Breaking the Rules
Series: Hot Jocks
By Kendall Ryan
Release Day: October 12, 2021
About the Book
The bestselling HOT JOCKS series is back with a brand new novella. In this much anticipated return of the hockey team you know and love, you'll see what the guys are up to now, and meet the hot new rookie on the team. This series by New York Times bestselling author Kendall Ryan has been called …
"PERFECT!" -Modern Belle
"A TOTAL, UTTER MUST READ." -Book Fanatic
"Delicious and steamy hockey goodness!" New York Times bestseller Elle Kennedy
"Sexy, smart, fun, and just a damn good time." USA Today bestseller Avery Flynn
Includes bonus material and deleted scenes from the original series.
Purchase Links
Amazon US ➜ https://amzn.to/3wk23SU 
Amazon Intl. ➜ https://geni.us/BreakingTheRulesKR 
Apple ➜ https://apple.co/2SyomX7 
Nook ➜ https://bit.ly/3dDe6UH 
Kobo ➜ https://bit.ly/2UiwATM 
Google Play ➜ https://bit.ly/2YodHR5 
Add to Goodreads ➜ https://bit.ly/3xg4AhY 
About Kendall Ryan
A New York Times, Wall Street Journal, and USA Today bestselling author of more than three dozen titles, Kendall Ryan has sold over 3 million books and her books have been translated into several languages in countries around the world.
Her books have also appeared on the New York Times and USA Today bestseller lists more than 100 times. Ryan has been featured in such publications as USA Today, Newsweek, and InTouch Magazine.
She lives in Texas with her husband and two sons.
Visit her at: www.kendallryanbooks.com for the latest book news, and fun extras.
Subscriber to the newsletter: http://www.kendallryanbooks.com/newsletter/  
Facebook: https://fb.com/kendallryanbooks
Instagram: http://bit.ly/2UT2bWM 
Twitter: http://bit.ly/2WhFvkk 
Pinterest: http://bit.ly/2VycsMi 
Goodreads: http://bit.ly/2Va0J7q 
Amazon: https://amzn.to/2EDIfBW 
BookBub: http://bit.ly/2J4cIvR 
October 5, 2021 | Posted in Release Day Blitz, Review | By Two Book Pushers
Chalk Dirty to Me
Madd Crossfit Series 3
October 5, 2021
About the Book 
Two years ago, Cannel Crow experienced the worst day of her life. She was taken from a supermarket, and forced to spend a year with a man that treated her worse than a neglected, chained up dog.
One year later, she's saved by a shadow organization that believes the law is a joke, and the only person you can count on is you.
After another year, she finally realizes the law's limitation firsthand when the man that bought her from human traffickers, and then forced her to comply to his every whim for a year, is given a plea bargain for names of others in the operation.
Knowing that her abuser will spend the rest of his life in the lap of luxury under an assumed name, Cannel spirals.
At least, she begins to.
Then Wilhelm Schultz, call me Will, walks into her narrow world, larger than life, and changes her reality between one breath and the next.
The abrasive, larger, gruff police detective sees the world in black and white. There is right, and there is wrong.
Until he falls for a woman that needs him to see shades of gray.
The second he sees the world like she needs him to, there's not a single thing on the planet that'll stop him from fighting for her.
Not even the oath he swore to protect and do no harm.
Purchase Links
✦ Amazon: https://amzn.to/2SHU2JB 
✦ Apple: https://apple.co/2U3JwMY 
✦ Nook:  https://bit.ly/3CRybAI 
✦ Kobo: https://bit.ly/3gxlzX7 
Add to your TBR: https://bit.ly/3gzwRdI 
Chalk Dirty To Me is the third book in the Madd CrossFit series by Lani Lynn Vale. I'm really enjoying this series. This is Will and Cannel's story. We met Cannel in Conjugal Visits and Will is a detective new to town. Cannel went through a horrible ordeal, being kidnapped and kept prisoner for a year. She's back near her home, working and trying to get on with her life. Convinced she's never going to meet a man and want to have any sort of relationship. Until she meets Will. She instantly knows he'll never hurt her and protect her and he's very easy on the eyes. Will is just there to interview her for a case, but he just can't believe how pretty she is. And feisty. When Cannel realizes he's the one she's been looking for and Will knows she's the one, they go all in. It's sexy, fun and a little dangerous. It's also very emotional! Cannel is so strong and determined to get on with her life. Will just wants to be happy and he wants her. Win win! I loved this one! Will, wow. He's just sexy and smart and that body. Whoa! And the way he loves and cares for his nieces. Yummy! I also loved Cannels brothers and Will's nieces and I can't wait for the spin-off series!
About Lani Lynn Vale
Lani Lynn Vale is a Wall Street Journal & USA Today Bestselling Author of over thirty titles. She is married with three children, two dogs, two cats, a donkey, and a couple (a couple also meaning over twenty) chickens.
When she's not writing, you can find her curled up in her favorite chair reading.
Lani is married with three children and lives in the Great State of Texas.
Website: http://www.lanilynnvale.com/ 
Facebook: https://bit.ly/LLV-fb 
Instagram: https://bit.ly/LLV-IG 
Twitter: https://bit.ly/LLV-twitter 
Goodreads: http://bit.ly/LLVgoodreads 
BookBub: http://bit.ly/LLVbb 
October 5, 2021 | Posted in Release Day Blitz, Review | By Two Book Pushers
Fallen Royal by Rachel Van Dyken is now live!
A mafia romance about betrayal and faith by Rachel Van Dyken, the number one New York Times bestselling author of the Eagle Elite series.
"The truth may hurt for a little while, but a lie hurts forever."—Ryan Bigge
I grew up knowing it would happen one day.
Believing that I would fall into my father's footsteps and become a monster of my own making.
So I fought it.
I lived.
I loved.
I teased.
And then one day… I destroyed.
And realized I loved the pain.
Obsessed over the feeling.
So I cut again and again and again.
She saw my rage, my madness, and tried to stop me from destroying myself, and I hated her for it, pushing her away past the point of no return.
Izzy Abandonato was supposed to be mine.
But there are some things people can never come back from. I hurt her, she hurt me, and now I'm living a lie. Telling the ones I love that I'm on one side when for years I've been forced to play both.
I'm no angel.
I've fallen.
And I may single-handedly bring down the Cosa Nostra—by default.
I, Maksim Sinacore, will have my vengeance.
I will win her back.
Even if it means I have to kill everyone in my path.
The pain masks the betrayal.
I never realized that one day—I'd be the very rat that I hated. That I was sent to kill. But once you're deep in a lie—you'll do anything to hide the truth.
She fell for the bad one.
She fell for the sinner.
So why does that make me smile?
Download today on Amazon, Apple Books, Kobo, Barnes & Noble!
Apple Books: https://smarturl.it/FR_RVD_Apple
Amazon: https://smarturl.it/FR_RVD_Amz
Nook: https://smarturl.it/FR_RVD_BN
Kobo: https://smarturl.it/FR_RVD_Kobo
Add to Goodreads: https://smarturl.it/FallenRoyalGR
Meet Rachel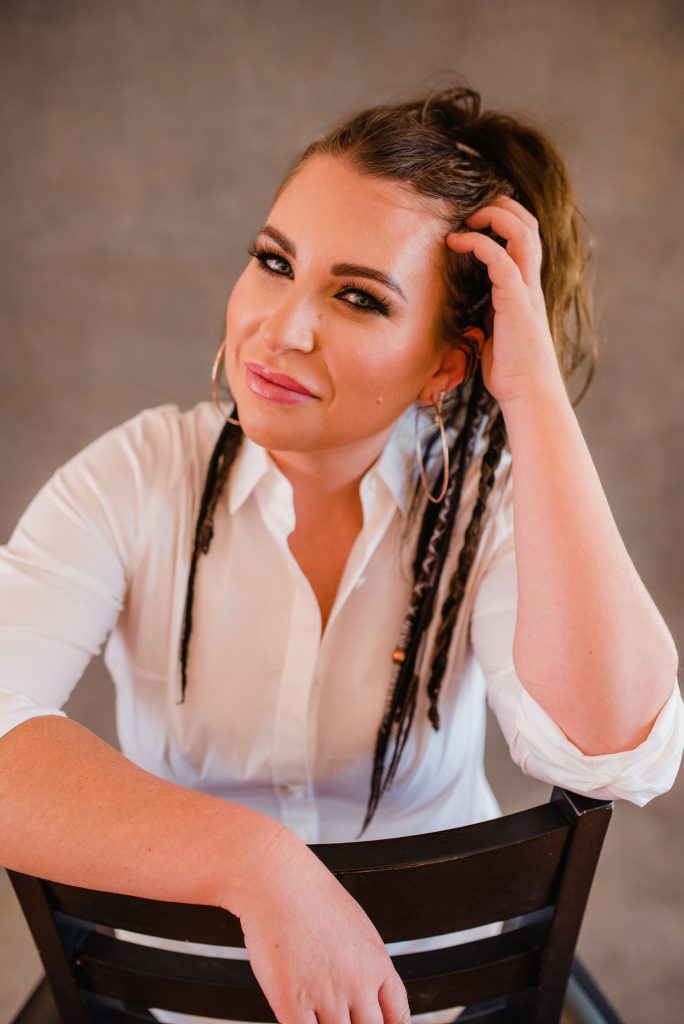 Rachel Van Dyken is the #1 New York Times Bestselling, Wall Street Journal, and USA Today bestselling author of over 90 books ranging from contemporary romance to paranormal. With over four million copies sold, she's been featured in Forbes, US Weekly, and USA Today. Her books have been translated in more than 15 countries. She was one of the first romance authors to have a Kindle in Motion book through Amazon publishing and continues to strive to be on the cutting edge of the reader experience. She keeps her home in the Pacific Northwest with her husband, adorable sons, naked cat, and two dogs. For more information about her books and upcoming events, visit www.RachelVanDykenauthor.com.
Connect with Rachel
Facebook: https://www.facebook.com/RachelVanDyken
Website: http://rachelvandykenauthor.com
Newsletter: http://bit.ly/RVDNewsletter
Instagram: https://www.instagram.com/rachvd
Twitter: https://twitter.com/RachVD
Amazon: http://amzn.to/2cNVwL9
Goodreads: http://bit.ly/RVDGR
Rachel's Rockin' Readers: http://bit.ly/RachelsRockinReaders
Pinterest: https://www.pinterest.com/rachelvandyken/
Book+Main: https://bit.ly/2X9ztF5