December 13, 2022 | Posted in Release Day Blitz, Review | By Two Book Pushers
THE BLOOD WE CRAVE
Monty Jay
Release Date: December 13 
My secrets are infested with infatuation.
His cravings are dripping in blood.
Is it love?
Or is it something much darker…
An obsession.
Death found me as a young girl. Latching onto the core of my soul.
No one knows what that horrid night did to me. What kind of monster it flourished inside me. I'd become a ghost, hiding from the world so that people would never find out about the morbid desire I harbor.
Until he noticed me.
Thatcher Alexander Pierson: Cunning. Sharp. Beautiful.
A man bred from the seed of a serial killer. Stitched together with old money and Dolce & Gabbana clothing.
He is my strongest fixation. My sweetest, darkest addiction.
And I'm his phantom.
I have haunted him my entire life and now?
He sees me for exactly what I am.
A killer.
I sicken him. But he has always mesmerized me.
When a copycat murderer prowls among the trees of Ponderosa Springs, our loyalty is tested.
It had been foolish of us to believe our revenge would go unpunished. That the town wouldn't retaliate after what we did.
With our lives hanging in the balance, Thatcher and I have no choice but to coexist.
In the twilight of musty cabins and haunted library towers, my somber secrets are exposed, and his cravings are revealed.
So the question is…What is love without obsession?
*The Blood We Crave will be book 1 of a duet!*
Buy Here: (Link will be provided once live)
https://amzn.to/3WEkdNn
Goodreads Link:
https://bit.ly/3E5pmHa
The Blood We Crave is the third book in the Hollow Boys series by Monty Jay. I am obsessed with this series and I have been falling hard for Thatcher Pierson since the very beginning and now, I am fully in love with the man. I mean, damn.
Thatcher is Lyra obsession. Lyra is Thatcher's ghost. They have a past that nobody could understand. To her it is everything. To him it is a nightmare. He is in control, always. Lyra knows it, loves it, even craves it. It makes her obsession even more dangerous especially when Thatcher has the skills to end her. He doesn't lose control, ever and he won't now. Not for her. Not for anyone. He has no soft edges, no feelings, no desires. He is darkness and she needs to stay in the light before she is destroyed. The problem? She wants in his darkness more than life itself…
I get it Lyra… I really do. Thatcher and his very controlled movements and speech is panty-melting. I mean…swoon when he rolls up his sleeves and gets dirty. In all seriousness, this couple is so worth the fucking wait. The Hollow Boys and the women they love have more work to do to take out the real ones making Ponderosa Springs a very dangerous place to be.
Overall… the writing is addictive, fantastic, and beautiful. The story is is all of those things and more. It's completely unique. I can't wait for the next book!
I had become an orchestrator of fear. A conductor of pain. I compose death.
I crave him. Every part of him. Even the tortured parts of himself others run away from. I want to let his demons out of their shackles just so they can play with mine.
I'd rather be ignored by him than noticed by anyone else.
Meet Monty Jay:
Monty Jay likes to describe herself as a punk rock kid, with the soul of a gypsy who has a Red Bull addiction. She writes romance novels about insane artists, feisty females, hockey players, and many more. 
When she isn't writing she can be found reading anything Stephen King, getting a tattoo, or eating cold pizza.
Connect with Monty Jay:
Facebook: https://www.facebook.com/author.montyj/
Instagram: https://bit.ly/2zZMDf3
Goodreads: https://bit.ly/32BiDSN
Facebook Reader Group: https://bit.ly/3gd9dkP
Amazon Author Page: https://amzn.to/2ZJ4eSE
December 12, 2022 | Posted in Excerpt, Giveaway, Release Day Blitz, Review | By Two Book Pushers

Release Blitz, Excerpt & Giveaway:
The Humbug Holiday
By Lane Hayes
Two grumpy bears and a holiday season neither will forget…
Joe
So this sexy silver fox rolls into my small New England town and buys a run-down old house in need of renovation. That's where I come in. My job is to do some basic repairs, so he can write in peace. Yep, the hotshot is a bestselling author, but that's not why I recognize Cameron Warren.
No worries, I won't let a one-night stand make things awkward. I could use the work, but is he seriously asking me to help him buy a Christmas tree too?
No way.
Cameron
I'm a good-natured guy all year long, but I have to admit…I hate the holidays.
There. I said it.
This season, I'm hiding away on the opposite side of the country in a picturesque village. My family isn't excited about my decision, and the only way to assure them I'm fine is to deck the darn halls. Or hire someone else to do it.
The handyman might not be the logical choice for an elf, but his grumpy act makes me smile. Which makes me think the holidays might not be so "bah-humbug" this year after all.
The Humbug Holiday is a bisexual, age-gap romance featuring two grumpy bears who find unexpected magic and learn to embrace everyone's favorite time of year!
The Humbug Holiday is Lane Hayes' newest sexy standalone. I loved everything about this story. Two grumpy bears, an age gap, spicey sexiness, Christmas fun and laughs. I pretty much smiled the entire time except when I was fanning myself! Cameron and Joe are the perfect couple. They both hate Christmas for different reasons from their past. But Cameron is willing to decorate for his aunts. Joe is willing to help Cameron because he's paying him, but also because he just wants to. I fell hard and fast for these two. Cameron is older (yay!), a talented writer, big and sexy. Joe is a handyman who's sexy in flannel and jeans and really loves his hometown. It took Cameron, an outsider, for Joe to see how much he really loves it. And Joe showed Cameron there's more to life than working all the time. I couldn't love this story more. Ok, maybe if it was longer. Ha! Cameron and Joe are one of my favorite couples of Lane's and hope we get to see them again!!
---
Excerpt:

We sipped hot cocoa, chatting idly as we watched the flickering embers and twinkling lights from the Christmas tree. We'd talked about taking a shower and rustling up something to eat, but this was warm and cozy. And it felt nice to lean back with our legs tangled and Cam's hand resting over mine.

I snickered at his overembellished recounting of our adventure. "The snow drift was maybe three feet tall. Not twenty."

"Hmph. We'll measure it next time."

"Deal." I bumped his shoulder playfully. "Before you got here, when was the last time you were in the snow?"

"New York City, two years ago at a book signing on Fifth Avenue. It coincided with the premiere of the Morningside series on Netflix, so even though the weather sucked, the show went on."

"I forget you're famous sometimes." My tone was light, but I must have struck a nerve.

Cam sipped his cocoa quietly. "I don't feel famous. I'm a storyteller, that's all."

"A very good one…so they say," I added with a teasing wink.

"Maybe. But I get lost in the accolades. I have a message from Martin on my cell. He must have texted while we were sledding. He's excited about a new contract. He wants me in LA to do a holiday promotion. He went on and on about how fucking excited everyone is, and he's already working with art directors…and something about billboards and social media adverts, and—fuck, that's not real to me. It's noise. Being here with you…this is real."

I rested my chin on his shoulder, then kissed his neck. "It's real to me too."

Cam's lips quirked at the corners. "I even like that damn tree."

"It's a good one. A little plain, but good," I agreed.

"You're right. It's too plain. Let's fix that."

"Huh?"

He sat up quickly and set his mug on the mantel. Without a word, he left the room and returned a moment later with the lone box of holiday decorations we'd left sitting in the hallway for weeks. He popped open the lid and sank to his knees to inspect the contents.

"Angels, stars, and red bulbs. I should have guessed," he chuckled. "C'mon, my fellow Scrooge. Help me decorate this baby."
---
Enter the Giveaway:
To celebrate the release of The Humbug Holiday, Lane is giving away the Winner's choice of an audiobook or ebook of choice from her published works!
Enter the Rafflecopter giveaway for your chance to win!
Direct Link: http://www.rafflecopter.com/rafl/display/cc0f2a57601/?
---
About the Author:
Lane Hayes loves a good romance! An avid reader from an early age, she has always been drawn to well-told love story with beautifully written characters. Her debut novel was a 2013 Rainbow Award finalist and subsequent books have received Honorable Mentions, and were winners in the 2016, 2017, 2018-2019, and 2020-2021 Rainbow Awards. She loves red wine, chocolate and travel (in no particular order). Lane lives in Southern California with her amazing husband in a not-quite-empty nest.
Connect with Lane:
My Readers' Group, Lane's Lovers: https://bit.ly/3aIbMYg
My Newsletter: https://bit.ly/3cICfaK
Blog: www.lane-hayes.com
Twitter: twitter.com/LaneHayes3
FB: facebook.com/LaneHayesAuthor
Amazon Author Page: amazon.com/author/lanehayes
BookBub: bookbub.com/authors/lane-hayes
Instagram: instagram.com/Lanehayesauthor
Goodreads: goodreads.com/LaneHayes
---
---
December 6, 2022 | Posted in Release Day Blitz, Review | By Two Book Pushers
Good Trouble
Gator Bait Series 2
Lani Lynn Vale 
Amazon: https://amzn.to/3OcdGpc 
Apple: https://apple.co/3Q3q2Qi 
Nook: http://bit.ly/3Gnmk2h 
Kobo: http://bit.ly/3THgw74 
Goodreads: https://bit.ly/3cRbKnC 
About the Book
Bain met Diana, a.k.a. Luce, the night before he was set to deploy to Afghanistan.
It's not every day that you take your brother's girlfriend to prom because he refuses to put out the effort.
That night was one of the best nights of his life and the next day, he leaves and doesn't see her again.
But there are letters. Not many, but enough for them to form a connection.
Over the two-year deployment, they became great friends.
The best of friends—at least, as good of friends as you can be when it's your brother's wife.
Fast-forward six years and she still counts him as one of her greatest friends. Even going as far as to stick by him when he's sent to prison because his own brother turned on him.
***
Luce had a crush on her then-boyfriend's brother since way before she and Bain's brother were married. From the moment he volunteered to take her to prom, she'd fallen.
Over the years, she'd tried to hide it. Tried to go on with her life and act like she loved her husband and only her husband. But as time went on and Braxton started to treat her more and more like crap, she realized the truth. Her husband wasn't Bain. Her husband would never be him.
Hell, that'd been proven time and time again.
The smoking gun, though? The thing that made her realize it was time to leave?
When her husband stood by while she was assaulted, while the man she tried to act like was just a friend protected her. Then was sentenced to eight years in jail for it.
It was time to admit the truth.
Bain McDempsey was it for her. She just had to help him see it. Oh, and get him out of prison first.
Good Trouble is the second book in the Gator Bait series by Lani Lynn Vale. We met Bain in Nobody Cares Unless You're Pretty and I loved his story! It's a very complicated one! He saved his brother's girlfriend and went to jail for it. Now he's out and back home and he never stopped caring for Diana, or Luce as he calls her. She married his brother, but they are divorced. Diana never forgot Bain or what he did to save her. Her ex is a total jackass and she's glad that's over. Now that Bain is back she can't stop thinking about him. And it's not helping that he seems to be everywhere she is. The pull is too strong to fight. Bain doesn't care what his brother thinks. His parents love her already. Now he just has to convince Luce to take the chance. When she realizes that Bain is the balm to her soul. The happiness that helps her depression and the man who lights he body on fire, she's all in! Now they just have to deal with someone trying to kill her and him. But they are stronger together and they can get through anything. I loved Bain and Luce. He's so funny and sexy and loving. She's independent, smart and knows what she wants to do with her life. I loved his parents and how fierce they are! We get to see more of the other men and I'm excited for all their stories!
December 6, 2022 | Posted in Release Day Blitz, Review | By Two Book Pushers
Hating Christmas has always been easy.
Until she meets him.
The Scramble, an all-new holiday, meet-cute romance featuring a heroine scrooge and a hot hero who loves Christmas from New York Times bestselling author Kristen Proby, is now available!
There are two things you need to know about me. 1: I'm never late. And 2: I hate Christmas. Yes, I'm a girl who hates the holidays.
My entire, enormous family is already enjoying their holiday vacation in Iceland, but thanks to my busy job and having to meet them there, I'm late. They could have chosen any holiday to fly across the world, but Christmas won, which sent me scrambling because the end of the year is my busiest time. It's difficult to carve out moments to see the family at all.
So, now, I'm forty thousand feet in the air, trying to get to Iceland before Christmas morning, all while also attempting to get some work done. If only the hot guy next to me would leave me be.
Dylan says I should put the work away until after my holiday and relax a bit. And while his suggestion of spending some time together on the north Atlantic island seems preposterous, I can't help but feel intrigued when he promises to show me how to enjoy the Yuletide season properly.
After all, I can't possibly spend every minute with my family.
But how do I just shrug off my duty to my job and throw caution to the wind for a stranger…no matter how handsome he is? Because that's something else about me: I never throw caution to the wind—even a beautiful, blustery Icelandic wind.
Then again, Mama always said, "Never say never…"
Download your copy today exclusively on Amazon! Amazon: https://amzn.to/3CZPthT Amazon Worldwide: https://mybook.to/thescramblekp Amazon Paperback: https://mybook.to/thescramblepb
Add to Goodreads: https://bit.ly/3ELiq2K
The Scramble is a Single in Seattle novella and part of the 1001 Dark Nights series. You can absolutely read it as a standalone but I have warn you… You will want to read the rest of the series. 
Maddie Montgomery needed to work but instead she was on a flight to Iceland to meet her family for Christmas. She had twenty-fours hours to spend with them and even then she thought about work. That was until a man in the pod next to her in first-class distracted her. He was flirty, hot AF, a total sweetheart and also a man who made her laugh. He wants more time with her, he only has to convince her stay for the week…
Once that is done… It's on! A vacation fling might just be what the doctor ordered for this workaholic but what will happen when it ends? 
Loved, loved, loved this story! It's fast but packs a punch. It is such a fun and sexy read. It is also what family goals are all about. I loved catching up with all of them. 
Quotes: 
"It really is a fine ass," I agree, turning everyone's attention to me. 
"Don't make us beat the shit out of you on Christmas, dude," Drew says.
"I'll be doing the biting around here, sweetheart. As soon as we settle this."
"I could tell you everyone's names, but you'll never remember them all, and it usually takes spreadsheets and graphs."
About Kristen Proby:
Kristen was born and raised in a small resort town in her beloved Montana. In her mid-twenties, she decided to stretch her wings and move to the Pacific Northwest, where she made her home for more than a dozen years.
During that time, Kristen wrote many romance novels and joined organizations such as RWA and other small writing groups. She spent countless hours in workshops, and more mornings than she can count up before the dawn so she could write before going to work. She submitted many manuscripts to agents and editors alike, but was always told no. In the summer of 2012, the self-publishing scene was new and thriving, and Kristen had one goal: to publish just one book. It was something she longed to cross off of her bucket list.
Not only did she publish one book, she's since published close to thirty titles, many of which have hit the USA Today, New York Times and Wall Street Journal Bestsellers lists. She continues to self publish, best known for her With Me In Seattle and Boudreaux series, and is also proud to work with William Morrow, a division of HarperCollins, with the Fusion Series.
Kristen and her husband, John, make their home in her hometown of Whitefish, Montana with their two pugs and two cats.
Connect with Kristen:
Facebook: https://www.facebook.com/BooksByKristenProby/
Twitter: https://twitter.com/Handbagjunkie
Instagram: https://www.instagram.com/kristenproby/
BookBub: https://www.bookbub.com/authors/kristen-proby
Goodreads: http://bit.ly/2kBRdpj
Amazon: http://amzn.to/2BD4vfq
Pinterest: @handbagjunkie
Website: https://www.kristenprobyauthor.com/
Newsletter: https://mailchi.mp/kristenproby/newsletter-sign-up
For More information about 1001 Dark Nights Visit
Facebook: https://bit.ly/37fl0uT Instagram: https://bit.ly/2Y7uBQp Website: https://bit.ly/2AIIr3A
Stay up to date on all 1001 Dark Nights releases, join their mailing list today!
December 2, 2022 | Posted in Release Day Blitz, Review | By Two Book Pushers
The first rule of being an attorney is don't sleep with your clients.
The second rule is–see the first rule.
Those guidelines don't account for a man like Zane Archer though. The major leaguer is all confidence and big D energy as he swaggers into my life one night at a hotel bar, determined to spend the night with "the sexy suit," as he calls me.
I'm so damn tempted to say yes, especially when my new client devastates me with a scorching kiss that has me reconsidering all my life choices.
The catch? If I tear up the rule book, my reputation as a lawyer to the most bankable stars in pro sports is on the line. Including my new goal of striking the deal of a lifetime for him — one he desperately needs to take care of his family.
Instead, I fight like hell to stay professional as I work closely with the man I can't have.
But the more time we spend together, the more his irresistible charm threatens to break my resolve . . . right along with my heart.
Forbidden sports romance.
TURN ME ON is now live and FREE in KU!!
Turn Me On is the second novel in the Winner Takes All by Lauren Blakely. Lauren is one of my favorite authors and it's time to play ball…
Zane wanted him from the moment he saw him sitting in a hotel bar. A man in a sexy suit who matched him flirt for flirt. He knew they would be good together, in bed. He read the man's wants and needs and he was a giver. The night was looking up until he was introduced to his new agent/lawyer. Maddox LeGrande. The now off-limits sexy man in a suit. He was so fucked. It was time to put on his game face and stop thinking about what his new agent would look like naked tied to his bed…
Maddox knew he went too far but the man was irresistible. All swagger and big D energy. God, he never wanted anyone so badly but it was dangerous. It was unethical. He needed to focus on his client's wants and needs and not the ones he truly wanted to explore. But the more time they spend together, the harder it is to resist the charming, flirty, and hot AF ballplayer. What if they gave in for just one night? Is even just one night worth the risk? 
Holy. Fucking. Hotness!! These two are crazy hot! Not only are they scorching but they are so much more. They just click. In and out of the bedroom and I am here for it. I felt their connection from start to finish and I didn't want it to end. The story is full of desires, baseball, family, food, and of course love. I just know this series will be unforgettable. 
I barely have any time to drive him Wild, to kiss along his jaw, to lick his earlobe, to make him beg. I need ours, entire nights, whole weeks to do the million things I want to do to him. 
It's uncanny how my body knows him when we've barely touched. 
"I said I'd stop. I will stop. I care about you so damn much. I don't want to put you in a bad position." 
His lips twitch. "No, you want to put me in every position." 
Oh, hell. He went there, into the dirty zone. 
Turn Me On is the second book in the Winner Takes All series by Lauren Blakely. This series is MM and I am here for it. Lauren has quickly become one of my favorite MM authors and Zane and Maddox made me laugh, swoon and fan myself. Zane sees Maddox in a bar and wants to take him home. Immediately. Until he finds out he's his new agent. The attraction is off the charts, but nothing can happen. Maddox is also a lawyer and you don't cross the line with your clients. Zane proves to be very hard to resist. With Zane's sexy smiles, confidence and positive attitude, Maddox is a goner. Zane has responsibilities and can't afford to get distracted from baseball. Maddox is a distraction, but the best kind. Is it possible to have baseball and love? Holy moly! Zane and Maddox are one of my favorite couples of Lauren's. There's just something about their honesty, their chemistry, their outlook on life that just got to me! They are dedicated but open and of course sexy and fun! I'm hoping we see more of Zane and Maddox in the rest of the series!
Audio: I know I say this a lot, but I love Teddy and Jacob together! But they really brought out their A game on Turn Me On! Wowzas! Just perfection. Lauren Blakely and Teddy and Jacob are always pure gold!
About Lauren Blakely:
A #1 New York Times Bestselling, #1 Wall Street Journal Bestselling, and #1 Audible Bestselling author, Lauren Blakely is known for her contemporary romance style that's
sexy, sweet, and witty. She also writes USA Today bestselling LGBTQ romance. With fourteen New York Times bestsellers, her titles have appeared on the New York
Times, USA Today, and Wall Street Journal Bestseller Lists more than 100 times, with more than 60 titles on the USA Today Bestsellers list alone. She's sold more than 5 million books. A Brown University graduate, Lauren likes dogs, cake and show tunes and is the vegetarian at your dinner party.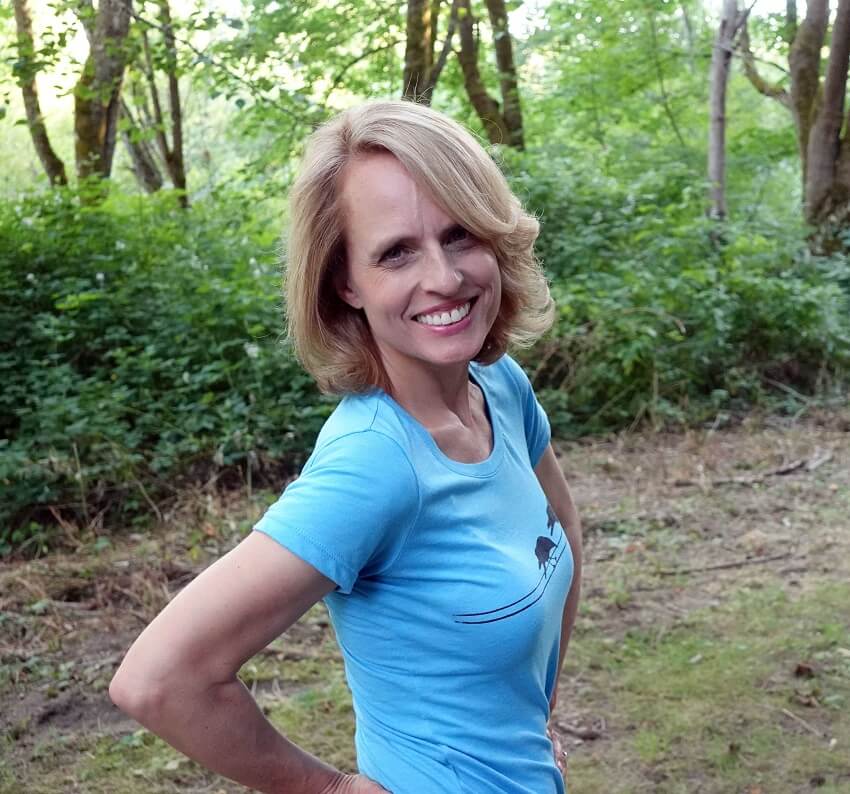 Connect w/Lauren:
Website: laurenblakely.com
NL Signup: http://laurenblakely.com/newsletter
Facebook: http://www.facebook.com/LaurenBlakelyBooks
Instagram: http://instagram.com/laurenblakelybooks
Twitter: http://twitter.com/LaurenBlakely3
Tik Tok: https://www.tiktok.com/@laurenblakelybooks
December 2, 2022 | Posted in Release Day Blitz, Review | By Two Book Pushers
A secret holiday romance between coworkers who talk love and dating on competing podcasts? Say no more! Carrie Aarons' just released A Wonderful Lie, which is a workplace rivals, reverse grumpy/sunshine romance that will give you all the feels you crave during the festive months! It's the perfect spicy read to pair with a cozy blanket and some hot cocoa … don't worry, your newest golden retriever book boyfriend will also warm you up *wink wink*

Read it now: mybook.to/AWonderfulLie

BLURB

Everyone lies around the holidays. We lie about the money we're spending. We lie that we're following our diets.

What am I lying about this year? The fact that my workplace nemesis has become my friend-with-benefits.

Collin Machlan and I have been each other's competition since we joined our college's radio station freshman year. Six years later, we're both hosting shows for the country's most popular podcast network.

Just as everything starts turning red and green, our boss announces a promotion, and whoever gets the most listens during this merry season will be crowned the winner.

There is just one catch; the only way to draw an audience in December is to theme every episode around Christmas. For a woman who typically celebrates alone with takeout and slasher flicks, I'm at a big disadvantage.

Going toe-to-toe with the guy I've never been able to intimidate is only made harder by the fact that Collin doesn't seem to want to play our usual games. Add in some mistletoe and a Secret Santa swap, and I finally give in to his shameless flirting.

Maybe it's the delusion of cuffing season, but suddenly I'm spending every night with him. No one at work knows. Neither does his family, or my friends. I lie that it's just physical. That me, a self-proclaimed bachelorette, couldn't possibly be on the brink of a relationship. I lie that we're still competing for a job he doesn't even want.

Until one too many lies threatens to topple my life like a crooked tree with poorly-distributed ornaments. And I'm left to decide between my lonely and blue traditions, or a love that lasts all year round.

A Wonderful Lie is Carrie Aarons's newest enemies-to-lovers romance with a twist of Christmas cheer. I have read almost of Carrie's books and this has to be one of my favorite couples! 

Lark was not a fan of the holidays. She was even less of a fan of her coworker, Collin. He is a cocky playboy who has been the bane of her existence for the last six years. They both talk about sex, dating, and love in different ways on their podcasts. Their ratings are always on top but now it was game on when they have to complete for the top time slot. The issue? One, it's December so the shows need to be holiday themed. Two, their one-night stand is way too hot to not want more…

It's cuffing season and for Lark and Collin, it makes their relationship, whatever it is even more confusing. Neither of them know really know what they are doing. Sex? Oh, they have that down. Dating and love? Not so much. They are both twenty-four years olds who have never been in love or have had a lasting relationship. Can they even have one now? They are coworkers who have always had hate with a touch of sexual tension kind of relationship and everyone knows it. Plus, it could never work anyway, right? All the secrets, lies, mistletoe, Christmas cheer, it's all too much. 

I want to be Lark when I grow up. Lol. She is a badass who knows what she wants, in the bedroom at least. And Collin, damn… that man is fire. For real though, I loved these two! I felt their passion for each other and their work throughout the book. Even when that passion for full of hate. Yum! Nothing wrong with some hot hate sex, am I right? 

"Wow, you sincerely want this. Subjecting yourself to sleigh rides and mistletoe to win? Cutthroat."

Fucking hell, we're going to destroy each other.

She's heaven and sin wrapped into one, a polished professional who wears turtleneck sweaters while discussing edging like it's the flavor of coffee in the break room that day.
November 29, 2022 | Posted in Release Day Blitz, Review | By Two Book Pushers
Once Upon a Sexy Scrooge by Ella Frank & Brooke Blaine is now live!
Ah, Christmas. The most magical time of the year. A time when the snow is falling, cider is flowing, and couples are kissing under the mistletoe.
Too bad all that makes me want to gag.
Look, it isn't that I'm a hater, it's just that I have a job to do, and this particular holiday is getting in the way of that. And I know what you'll say, that Micah Noble's Christmas Tree Farm is a beloved tradition for many of the families of Merrihill, but you have to see the bigger picture here: a five-star luxury resort where overworked Manhattanites can escape to, a serene place of spas and shopping and watching sexy lumberjacks chopping wood…
Oh, wait, scratch that last one. Lumberjacks aren't my thing. Anymore. Micah Noble cured me of that, which tends to happen when you're trying to buy someone's family land to bulldoze to the ground.
He can call me a Scrooge all he wants, but business is business, and pleasure is…well, not something I can afford to think about. Even if it does come packaged in those tight jeans and flannel shirts that make me want to rip them off with my teeth—
No. This is not happening. I will not think of Micah as anything other than an obstacle to getting what I want. A really, really sexy obstacle.
Ugh. Screw Christmas and the sleigh it rode in on.
Download today or read for FREE with Kindle Unlimited
Amazon: https://amzn.to/3Cm4ESz
Amazon Worldwide: https://mybook.to/sexyscrooge
Add to Goodreads: https://bit.ly/3CP5pTc
Once Upon a Sexy Scrooge is Ella Frank and Brooke Blaine's newest sexy Christmas romance and I am here for it. I love this writing duo and their seasonal romances are always so fun! 
Maxwell always seals the deal so he's not going to let a lumberjack living in an isolated cabin deter him. The man wouldn't take his calls so he was going to him and not leaving till he gets what he wants. At the very least, he can get out of Manhattan during the holidays. The city was a nightmare at this time of year for someone who is not a fan of the holidays. All the music, tourists, and shopping bags. Even if it's just one day away from it all, that's all he needs to have a break and Micah's signature on the dotted line…
Micah was mind his own business of chopping wood for the fire when a city boy shows up, rude and moody. The man wanted to bulldoze his family's home and Christmas tree farm for a resort for people like him. Well, it's not happening. Merrihill is a small community who doesn't want a bunch of tourists. They want community and for one month a year… it's here on his land. He needs to show Maxwell exactly why he will never sell and at the same time show him what the joy of holidays is all about. The man was a total Scrooge…
This story is so cute!! It's also sexy and so much fun! The characters. The magic. The mistletoe. I loved it all. 
"The problem with you city guys is you never know when to shut up." He ran his eyes down over me and then shook his head. "And the problem with me is that I want to make you."
"Are you trying to romance me, Mr. Noble?" 
"You're missing the point, Scrooge. The romance isn't about dancing in a barn. It's about who you're dancing with in the barn."
"Still don't believe in Christmas miracles?" 
"Well then, let's see if I can get you all the way there."
Once Upon a Sexy Scrooge is newest gem by Ella Frank and Brooke Blaine. This book has all my favorite things: Ella, Brooke, Christmas and a sexy enemies-to-lovers story! I'm a huge fan of Christmas. Huge. And this story is fun, magical, hilarious and sexy! Maxwell's company wants to buy Micah's tree farm. Something that's been in his family for many generations. Micah has already said no, but Maxwell decides to drive up and try to convince him in person. He wasn't dressed for or prepared for a snow storm. Even though he's a total jackass to Micah, he gets an invitation to stay with him until the storm is over. Micah knew exactly who he was when he saw him get out of his fancy car. Now he has the perfect opportunity to show this Scrooge how important his tree farm is to the town and his family. He has him trapped, now he needs to show him the magic, while they both try to fight off the buzzing attraction. Micah isn't going to fall for another city boy. Max does not find this huge, lumberjack sexy. At all. It's all banter and snark until it isn't. Then it's sexy looks, small touches and an invitation to the dance. Max meeting Micah's family. Both Micah and Max know after just one kiss their lives will never be the same. But Micah lives and works on his family's land. Max lives and works in the city.
What happens when Christmas if over and they go back to their lives? I couldn't love Micah and Max more! I didn't want their story to end and I miss them already! I loved Micah's family and the strong connection that grew between. This is the prefect Christmas enemies-to-lovers romance!
Meet Ella
Ella Frank is the USA Today Bestselling Author of the Temptation series, including Try, Take, and Trust and is the co-author of the fan-favorite Preslocke series. Her Prime Time series has been praised as "highly entertaining!" and "sexy as hell!"
A life-long fan of the romance genre, Ella writes contemporary and erotic fiction.
Some of her favorite authors include Tiffany Reisz, Kresley Cole, Riley Hart, J.R. Ward, Erika Wilde, Gena Showalter, and Carly Philips.
Connect with Ella
Website: www.ellafrank.com
Amazon: https://amzn.to/3GXTNig
Facebook: https://www.facebook.com/ella.frank.31/
Facebook Group: https://www.facebook.com/groups/TheBrellas
Instagram: https://www.instagram.com/ellafrank1/
Bookbub: https://www.bookbub.com/authors/ella-frank
Pinterest: https://www.pinterest.com/ellafrank
Newsletter signup: https://ellafrank.com/newsletter/
Meet Brooke
Brooke Blaine is a USA Today Bestselling Author best known for writing romantic comedy and M/M romance. Her novels lead with humor and heart, but Brooke never shies away from throwing in something extra naughty that will scandalize her conservative Southern family for life (bless their hearts).
She's a choc-o-holic, lives for eighties bands (which means she thinks guyliner is totally underrated), believes it's always wine o'clock, and lives with the coolest cat on the planet—her Ragdoll/Maine Coon mix, Jackson Agador Spartacus.
Connect with Brooke
Website: http://www.brookeblaine.com/
Amazon: http://amzn.to/1i2g15S
Facebook: www.facebook.com/BrookeBlaine.Writer
Facebook Group: https://www.facebook.com/groups/TheBrellas
Instagram: www.instagram.com/brookeblaine1
TikTok: https://www.tiktok.com/@brookeblaine
Bookbub: https://www.bookbub.com/authors/brooke-blaine
Pinterest: https://www.pinterest.com/brookeblaine11
Verve: https://ververomance.com/app/brookeblaine
November 21, 2022 | Posted in Release Day Blitz, Review | By Two Book Pushers
CANNON by LEILA JAMES

BROTHERS OF HAWTHORNE HALL BOOK 2

Shattered trust, twisted games, and ugly truths …

A female initiate is unheard of at Hawthorne Hall, but after forcing the brotherhood's hand, they had no choice but to let me stay. My plan should have been simple: Find out what happened to my cousin and best friend in the world, Will.

But nothing is as it seems.

This brotherhood is steeped in tradition and built on loyalty, but the deeper I dig, the more I see fissures in their supposedly tight-knit group. And with the evidence I've found, every move I make seems more dangerous than the last. I no longer know who to trust.

Cannon.
Archer.
Kingston.

I don't want to believe they're guilty or that they could have harmed Will. But there's only one way to find out—immerse myself in their world and keep my mouth shut. And hope they don't break my heart along the way.

The games continue … but who is being played?
Cannon is the second book in the Brothers of Hawthorne Hall series by Leila James. This is absolutely not a standalone. You need to read the series in order so if you haven't read Kingston yet… Go now! 
Cannon starts right where Kingston left off. I can't really get into the storyline without spoilers but I can say… Holy. Hotness!! Not only that but… Holy. Twists. Cliffhanger and rawness. I am absolutely obsessed with all of it. Elliot is one badass heroine and I love that she is trying to figure out what happened to her cousin. I also love that she is discovering herself while doing so. But, can she trust Kingston, Cannon, and Archer? The might be protective when it comes to her but is there another reason for them wanting to get close to her besides the obvious? I cant wait to know what happens next in Archer! Omg…the suspense is killing me! 
"I think you'd burn the world down to protect me." 
I want to take. Possess. Claim. Make her mine. 
"I'm terrified of how much I need you," I whisper, sharing what's in my heart, despite how vulnerable it makes me feel. 
November 21, 2022 | Posted in Excerpt, Release Day Blitz | By Two Book Pushers
Title: Bastard Boss
Series: Tyler and Bella Duet #1
Author: Lisa Renee Jones
Release Date: November 21st, 2022
ABOUT BASTARD BOSS
A sexy, dirty talking alpha. The beautiful, sweet, and fiery Bella. Her boss. A contract that forces him to marry. An arrangement that will change them forever. Meet Tyler Hawk…
Tyler Hawk is a man with secrets and a dark past. A man who has known tragedy and betrayal. He wants for little, but what he wants is more power, a legacy that is his own, and not his father's. There are obstacles in his way, one of which is the scandal his father left behind and a will with certain demands.
Behind the scenes he is a man on edge, and only one woman sees the truth hidden beneath his strong will and dominant rule. Bella is somehow demanding and submissive, fiery and yet sweet. She can give him everything he wants, she just doesn't know it, not yet, but she will. If she'll just say yes and sign on the dotted line.
BUY BASTARD BOSS HERE:
Amazon: http://mybook.to/TylerBella1/opt/1
Apple: https://apple.co/3tk8Qxp
Nook: https://bit.ly/3MWAVmi
Kobo: https://bit.ly/3D5D2jn
Google: https://bit.ly/3CRPzqm 
EXCERPT
"You're going to have to share your room with me, sweetheart," he says, and he doesn't allow me time to object or even savor that endearment, not that objection is on my mind. I'm thinking of nothing but his mouth and hands on my body and this time, mine on his.
He opens the door and enters the room, maneuvering me along with him. The door slams shut behind us, and he's already kissing me again. This time when his fingers find my hair, he gives the long strands an erotic tug and drags my gaze to his. "Control in all things, Bella. It's who I am. It's what I need, not a want."
"And as you remember," I say, my fingers curling on his chest, "I don't like what I can't control, which I guess actually means I like control, too."
"And you have it with me," he promises. "Always. All you have to say is no, and we find what feels like a yes to you. You asked if I trust you. I'm asking you now, if you trust me."
I consider the complexity of the question. Do I trust him to listen when I say no? Yes. Do I trust him not to break my heart? I'm pretty sure that's signed, sealed, and delivered, so, no. Do I trust him to make tonight all about pleasure? The kind of pleasure I'll remember long after he is married off to his future fiancée. Yes. That's a brutal yes because of where this is headed, which is nowhere but right here, right now, but one I can't walk away from, either. "Yes," I say. "I trust you."
"I don't think you do, Bella," he murmurs, and the way he uses my name—it's as if he wants me to know I'm not just sex to him. Or maybe I just want to believe that—even need to believe that—to be here with him, to be this intimate with him. Because I'm still me. I'm still not the "sex is sex" kind of girl, even if he aspires to change that in me. "But I want you to trust me so damn badly it's insane," he adds roughly, an edge of frustration in him, as if this statement somehow contradicts the control he so values.
It shakes me just how much I'm pleased that I've tormented him in some way, as if it's selfish of me. I know this, but Lord also knows I'm tormented over this marriage agreement he's obviously accepted. And if I think too hard about it, I will run. I will leave.
I don't want to leave.
I press to my toes, desperate for his mouth and body, for that oblivion he's shown me once that I crave once again.
His grip tightens gently round my hair, the act both arousing and brutal, as he denies me his mouth. "I'm going to make you trust me, Bella," he declares, and then, thank you Lord, his mouth slants over my mouth, his tongue caressing my tongue. And it's a toe-curling, deep, drugging kiss that leaves me breathless when his lips part mine. "Undress, baby," he orders. "I want to watch." 
THE SERIES – Tyler and Bella Duet 
Tyler & Bella Duet is available for pre-order NOW!
Amazon: http://mybook.to/TylerBella1/opt/1
Apple: https://apple.co/3tk8Qxp
Nook: https://bit.ly/3MWAVmi
Kobo: https://bit.ly/3D5D2jn  
Google: https://bit.ly/3CRPzqm 
Sweet Sinner (book two)
Amazon: http://mybook.to/TylerBella2/opt/1
Apple: https://apple.co/3woFjV8
Nook: https://bit.ly/3CPo8NK
Kobo: https://bit.ly/361cMul 
ABOUT LISA
New York Times and USA Today bestselling author Lisa Renee Jones writes dark, edgy fiction including the highly acclaimed INSIDE OUT series and the upcoming, crime thriller The Poet. Suzanne Todd (producer of Alice in Wonderland and Bad Mom's) on the INSIDE OUT series: Lisa has created a beautiful, complicated, and sensual world that is filled with intrigue and suspense.
Prior to publishing Lisa owned a multi-state staffing agency that was recognized many times by The Austin Business Journal and also praised by the Dallas Women's Magazine. In 1998 Lisa was listed as the #7 growing women owned business in Entrepreneur Magazine. She lives in Colorado with her husband, a cat that talks too much, and a Golden Retriever who is afraid of trash bags.
CONNECT WITH LISA
Newsletter ➜ http://lisareneejones.com/newsletter-sign-up/ 
Bookbub ➜ http://bookbub.com/authors/lisa-renee-jones 
Amazon ➜ https://amzn.to/2MoWosB 
Twitter ➜ https://twitter.com/LisaReneeJones 
Instagram ➜  http://instagram.com/lisareneejones 
Goodreads ➜ https://www.goodreads.com/LisaReneeJones 
November 21, 2022 | Posted in Release Day Blitz, Review | By Two Book Pushers
You've heard the story about the wedding planner who falls for the groom?
Well, this is the one where she falls for his father.
And that groom? He's my ex.
TEMPT, an all-new scorching hot age gap, forbidden, small town romance, featuring a plus-sized heroine and her ex's irresistible dad from USA Today bestselling author Melanie Harlow, is now available!
I didn't realize who the gruff, gorgeous older man was the night he rescued me from a creep in a Manhattan hotel bar. All I knew was that a hot, bearded stranger with a protective streak showed up right when I needed a reminder that real gentlemen still exist.
(Although he left his manners behind after asking me up to his room.)
It was the hottest night of my life, but I never thought I'd see the former Navy SEAL again.
Imagine my surprise at the rehearsal dinner one week later, when my sexy one-night stand is introduced as the father of the groom. Even more surprising? That temptation we felt in New York was no fluke.
In public, we pretend there's nothing between us.
In private, we can't keep our hands off each other.
The situation is beyond complicated. Zach never even knew he'd fathered a child until recently, and he wants to earn his son's trust and respect. As for me, I'm looking for a man who wants to start a family, and Zach has made it clear he's not that man. He's fifteen years older, newly divorced, and he lives across the country.
But no matter how many times we draw the line, we keep crossing it.
Nothing so wrong should ever feel so right.
Download your copy of TEMPT today or read FREE in Kindle Unlimited! Amazon: https://harlow.pub/Tempt-amazon
Amazon Worldwide: https://mybook.to/temptMH
Paperback → https://harlow.pub/Tempt-pb Special Edition Paperback → https://harlow.pub/Tempt-specialeditionpb
Add TEMPT to Goodreads: https://bit.ly/3TCc75o
Tempt is the ninth book in the Cloverleigh Farms series by Melanie Harlow. It is also the fifth book in the second generation n the series. You can read each book as standalone but I recommend reading the series since it's so fun, sexy, and heartfelt. Tempt is an age-gap, forbidden romance with a twist. Millie was looking for a plot twist and sure found one…
It all started at a hotel bar. Millie and Zach's meet-cute is hot AF. The rest of the night they spend together is fire. It was just what Millie needed and nothing that Zach was even looking for. An unforgettable night with a complete stranger. A one-night stand with no-strings attached with someone who lives across the country, never to be seen again. Ready for that plot twist? It comes one month later at the rehearsal for a wedding she planned for her ex-boyfriend. It was time to meet the groom's father…
There you go. Yep! He was the hot AF stranger from that hotel bar who made all of her orgasm dreams come true. Now, that's a forbidden, naughty plot twist. At this point, they know they can't go forward, right? Totally but they can't seem to get enough of each other. Her curves make him weak in the knees. His demeanor makes her want him. It's not only that but there was a connection from the very start. It was wrong but felt so right. 
My. God. This. Book. Is. Everything!! Some of my favorite tropes all rolled into one hit, delicious, and sweet package. I do believe it's my favorite book in the second generation series. I do love a good age-gap story and that plot twist… I am here for it. And really, it's not just the heat, these two are beautiful inside and out and have so much to figure out. It's just fantastic and addictive. I am not sure if this is the end of the series or not but I hope not! 
P.S. Make sure to sign up for the bonus scene! 
Everything about her was sexy. That hair—it hung down beyond her shoulders in blond satin waves. That body—those curves could make a grown man cry for mercy.
"You are infuriatingly, indecently beautiful," I told her. "And I might never forgive you for making me want you so badly." 
She put a hand over my cock, which strained against the denim. "Are you going to punish me for it?" 
"I don't want to be a good man tonight. I just want to be the one in your bed."
About Melanie Harlow USA Today bestselling author Melanie Harlow likes her martinis dry, her heels high, and her history with the naughty bits left in. When she's not writing or reading, she gets her kicks from TV series like Ted, Lasso, Schitt's Creek, and Fleabag. She occasionally runs three miles, but only so she can have more gin and steak.
Melanie is the author of the BELLAMY CREEK series, the CLOVERLEIGH FARMS series, the ONE & ONLY series, AFTER WE FALL series, the HAPPY CRAZY LOVE series, and the FRENCHED series. She lifts her glass to romance readers and writers from her home near Detroit, MI, where she lives with her husband, two daughters, and pet rabbit.
Connect with Melanie
Facebook: http://bit.ly/2RPwr51
Amazon: http://amzn.to/1NPkYKs
Bookbub: http://bit.ly/36kL7yB
Instagram: http://bit.ly/2NW3UtA
TikTok: https://www.tiktok.com/t/ZTR1ecpH1/
Pinterest: http://bit.ly/2sVOz55
Join Melanie's Reader Group: https://bit.ly/3mYzBBo
Stay up to date with new releases and sign up for Melanie's mailing list: http://bit.ly/2P7MATT Website: www.melanieharlow.com