February 21, 2023 | Posted in:Release Day Blitz, Review
HEART SICK by Monica James
Release Date: February 21st
Series: Heart Memory Transfer Duet: Book One
Genre: Dark Romance/ Gothic Horror
HEART SICK, book 1 of the Heart Memory Transfer Duet, by Monica James is NOW LIVE!
Make sure to grab this all-new gothic horror dark romance TODAY!
Kindle: https://tinyurl.com/4e84yzan
Nook: https://tinyurl.com/yurkpzzd
Kobo: https://tinyurl.com/3hjcayze
Apple: https://tinyurl.com/3jv4rph2
Add Goodreads:
Holy mindf*ck and I am here it!! My heart is still pounding from all the twists and turns. I don't even know if I can form words to write this review. I do know I can't give anything away so I won't talk about the storyline. I love going in blind and I suggest the same. I mean, damn. The characters are raw with their emotions. It's beautiful, really. They are in the middle of total chaos and trying to navigate their way. Mind, body, and soul. I am seriously obsessed with this story and I can't wait for the conclusion. Monica, you f*cking amaze me!! It's definitely a book I will never forget, just like so many of your books.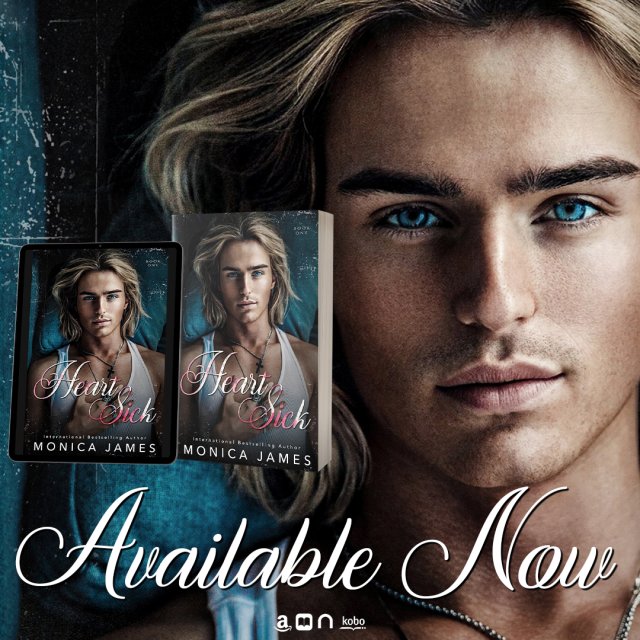 BLURB:
Piano has always been my one true love.
So when the music stops, I do whatever I can to hear it again.
But when I wake, all I hear is his heart and the memories that come with it.
This is my body.
My mind.
But not my heart.
Each beat hides a secret, and his voice now replaces the music, demanding I uncover the truth.
I'm sent to a place to get better, and that's when I meet her.
Every artist needs a muse, and Luna allows me to hear the music again. But when her secrets soon
become mine, I realize it's because I've lived this life before.
Or rather, he has.
The man whose heart beats within my chest knows Luna…and everything she's done.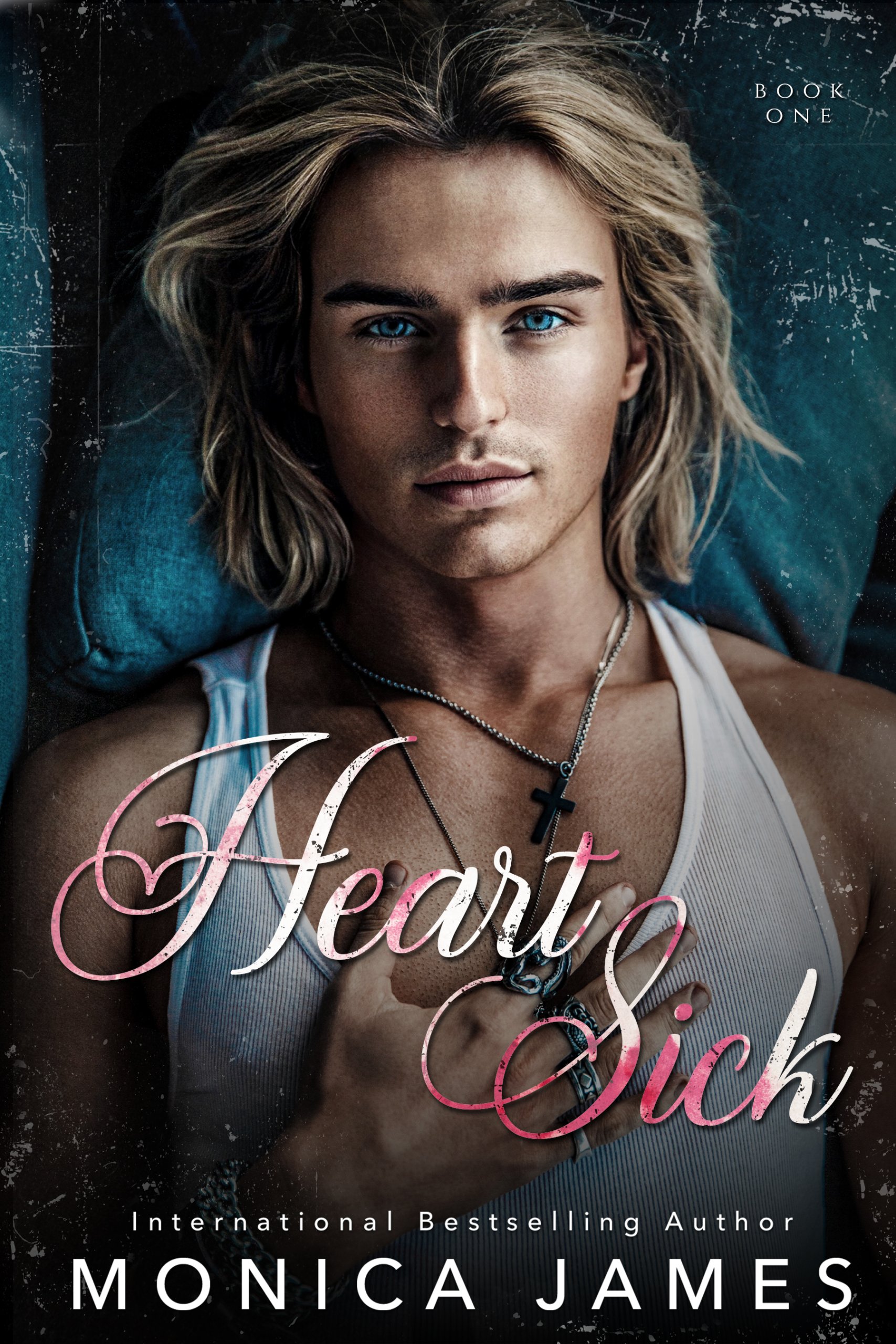 About Monica:
Monica James spent her youth devouring the works of Anne Rice, William Shakespeare, and Emily Dickinson.
When she is not writing, Monica is busy running her own business, but she always finds a balance between the two. She enjoys writing honest, heartfelt, and turbulent stories, hoping to leave an imprint on her readers. She draws her inspiration from life.
She is a bestselling author in the U.S.A., Australia, Canada, France, Germany, Israel, and the U.K.
Monica James resides in Melbourne, Australia, with her wonderful family, and menagerie of animals. She is slightly obsessed with cats, chucks, and lip gloss, and secretly wishes she was a ninja on the weekends.
Connect w/Monica:
Website: authormonicajames.com
Facebook: facebook.com/authormonicajames
Twitter: twitter.com/monicajames81
Goodreads: goodreads.com/MonicaJames
Instagram: @authormonicajames
TikTok: @authormonicajames
Tik Tok: @MichelleandMonicaBooks
BookBub: http://bit.ly/2E3eCIw
Amazon: https://amzn.to/2EWZSyS
Reader Group: http://bit.ly/2nUaRyi