November 1, 2022 | Posted in:New Release, Release Day Blitz, Review
CRYBABY (Revenge Is Sweet Series: Book One) by Monica James & Michelle Lancaster
Release date: November 1st
Genre: Dark Romance
CRYBABY, the first book in the Revenge Is Sweet series, by Monica James and Michelle Lancaster is NOW LIVE!
Grab this all-new sexy dark romance TODAY!!
NOW AVAILABLE!!!
Amazon: https://tinyurl.com/4cdkv4bz
Apple: https://tinyurl.com/3xhjmus9
Nook: https://tinyurl.com/5n787xss
Kobo: https://tinyurl.com/42x6atay
Add to Goodreads: https://tinyurl.com/ysvb2ynu
Crybaby Playlist: https://tinyurl.com/4rdkcdd6
HOLY. FUCK. What a crazy adventure down the rabbit hole! Rev and Darcie are some crazy ass MoFos and I am here for it. Damn, Monica and Michelle, what a kickass debut of your co-writing. I can't even go into the storyline, Monica, you know I love going in blind and this one was no exception. I knew it was going to be dark. I knew it was going to be epic but again…holy fuck, these authors have me questioning my sanity one again. I 🖤 Rev. I have a lady-crush on Darcie. She has to be one of the, if not the badass heroines. Ever. If I was Rev, I would be scared… 
I can't wait to continue my fall down the rabbit hole. 
"Set the world on fire, firecracker." 
"Let's burn this fucker to the ground."
"Yes, little rabbit…I'm going to take you on an adventure, and oh yes, blood will be spilled."
Two broken misfits have somehow learned to become a little less broken by finding one another.
Blurb:
My name is Rev.
I like long walks on the beach.
A neat scotch.
And I like stealing from rich losers who have no idea the town's Big Bad Wolf screwed their wives six ways to Sunday.
Such a scandal, indeed.
I have one end goal—to get out of this town.
I'm a loner. And that's by choice.
People aren't really my thing. That is…until I meet her. The little firecracker who sets more than my soul on fire.
No one has ever stuck around.
But Darcie is different. She seems to be as broken as me, and when our worlds collide, nothing but trouble looms.
Watch out, baby…down the rabbit hole we go.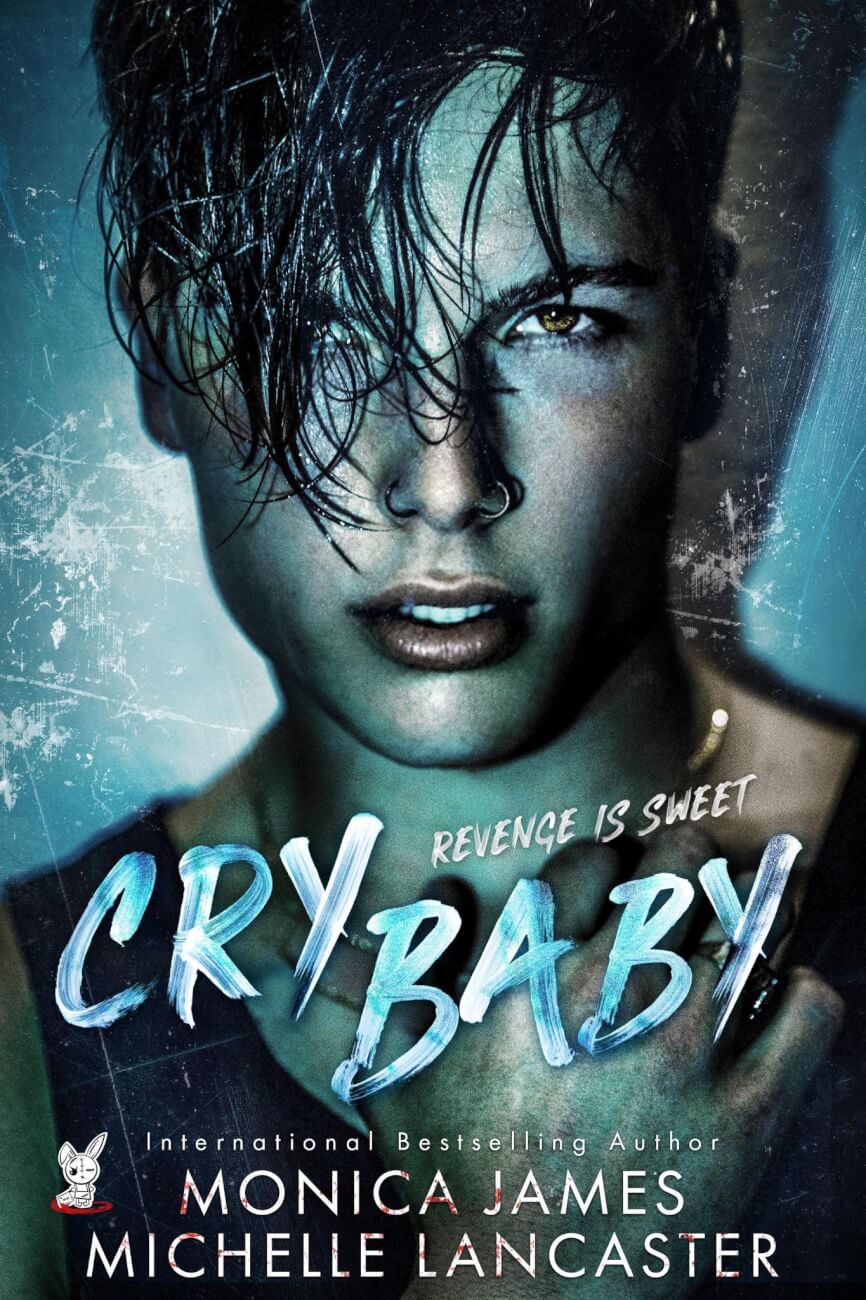 About the Authors:
Monica and Michelle are best friends who have combined their love for dark comedy, crime documentaries, and bad boys to write dark romance that will steal your heart and haunt your mind.
Follow the white rabbit…
Connect w/Monica:
Website: authormonicajames.com
Facebook: facebook.com/authormonicajames
Twitter: twitter.com/monicajames81
Goodreads: goodreads.com/MonicaJames
Instagram: @authormonicajames
TikTok: @authormonicajames
Tik Tok: @MichelleandMonicaBooks
BookBub: http://bit.ly/2E3eCIw
Amazon: https://amzn.to/2EWZSyS
Reader Group: http://bit.ly/2nUaRyi
Connect w/Michelle:
Instagram: @lanefotograf
Instagram: @lanefotograf_2
TikTok: @lanefotograf
Tik Tok: @MichelleandMonicaBooks
Website: www.michellelancaster.com