May 3, 2023 | Posted in:Release Day Blitz, Review
LIMITED EDITION HUSBAND & MANHANDLED by Lauren Blakely writing as L. Blakely
Release Date: May 3rd
Tropes: MM romance / Sports Romance / Fake Marriage / Friends-to-Lovers
NEW RELEASE AND SURPRISE RELEASE ALERT!!
Limited Edition Husband by #1 NYT bestselling author Lauren Blakely, writing as L. Blakely, is NOW LIVE and FREE in Kindle Unlimited!
ALSO!!
Lauren loves surprising her readers! MANHANDLED is NOW LIVE ALSO!! This will be Lauren's FINAL MM romance of 2023!
Make sure to grab these all-new standalone sports MM romances TODAY!!
LIMITED EDITION HUSBAND
A fake marriage, friends-to-lovers, MM romance
Grab your copy TODAY!!
Read for FREE in Kindle Unlimited!!
✦ Amazon ➜ http://blkly.pub/AmazonLimitedEdition
✦ Audible ➜ http://blkly.pub/AudibleLimitedEdition
Limited Edition Husband is the fourth book in the Winner Takes All series by Lauren Blakely. I'm loving this series so hard. Nate has had a special place in my heart since the first time I met him and I couldn't wait to get his full story! Nate's not looking for love again, he just wants to have some fun. When he meets Hunter, a sexy Brit who's recently discovered he also likes men, it's like fate has stepped in. Nate invites him to Vegas to hang with his friends and they have an epic night of gambling, drinking, dancing and laughing. And they wake up and remember they got married. Now they have to keep it quiet until they can fix the mistake. But it's already out and they need to stay married for a while. Nate knew the connection with Hunter was unlike anything he's ever experienced. He might not want to be married, but he really does want to be with him. Can you date your husband? What happens when what you thought was a mistake is actually the best decision you've ever made? Oh hell! I freaking love Nate and Hunter! They are just so sexy and fun together. They want to try new things and experiment and just have fun in the bedroom. Turns out they have fun out of it too. I couldn't love Nate and Hunter more if I tried. They are definitely one of my favorite couples of Lauren's!
Audio: I love Nate and Hunter and Teddy and James were so perfect for them! I have loved Teddy for a long time and James is still fairly new to me, but he's amazing! He's the perfect British hero!
Limited Edition Husband is the fourth book in the Winner Takes All series by Lauren Blakely. You can read each book as standalone but I also recommend to read all of Lauren's books since she is the queen of interlocking characters and series together. It's so much fun!! If you read Top Notch Boyfriends and loved Nate and Hunter then you will fall for them even more! Lauren rewrote and expanded their story and this is it…
A one-time fling four months ago was undeniably hot before Hunter had to fly back to London. He was now back in the States for just a few days for work and runs into Nate Chandler. A star receiver for the SF Hawks who is going to Sin City for one night. No way Hunter was letting the opportunity go to spend one more night with the man of his dreams. A night of no strings attached sex? Yes! Except that one night of poker, bourbon, friends, music turns into I do's!
Oops!!
This is not Nate's first rodeo when it comes to marriage. He wasn't looking for another ride. At all. Hunter was new to being in any kind of relationship with a man. They know it would be smart to get a quickie annulment but Nate's agent, Vance has other plans. Thirty days. Thirty days of marriage to keep Nate in good graces with sponsors and his fans. They really only have one week to be together when they are both in London. They can do this. Fake their real marriage. A marriage that has an end date. It's not like they will fall in love in a week or even thirty days. Nope. Never gonna happen…
Omg!! I loved them in their novella but this is so much more! Thank you, Lauren for giving us more Nate and Hunter. Yum!! I just love these guys. Their story is sexy but it's also deep and sweet. Of course fun too. It's so awesome catching up with some of the crew and can't wait for the next book!
MANHANDLED
A friends to lovers MM romance

Grab your copy TODAY!!
Read for FREE in Kindle Unlimited!!
✦ Amazon ➜ https://blkly.pub/AmazonManhandled
✦ Audible ➜ http://blkly.pub/AudibleManhandled
Pre-order the audio, it's coming on May 10th!
Manhandled is the fifth book in the Winner Takes All series by the amazing Lauren Blakely. I am in flove with this series, each one can be read as standalone but I recommend reading all of them. In LB fashion, her characters pop up in each other's stories.
Luke and Tanner are the kind of friends who support one another, rib on each other, and know exactly how to push the other's buttons. They just get each other especially being in the same business. Sports. Luke is a quarterback and Tanner is a shortstop. They have busy lives and commanding careers but they still like to have fun. And one night, a dare turns sexy and another turns into a date…
It was just supposed to be a dare between friends but when one kiss turns into more…it's on. Once that line is crossed, they can't keep their hands off each other but it can't be more than sex. Amazingly sinful sex. Sex that has an expiration date. Tanner is ready for a relationship, Luke is already in one…football. They are in two different places in their lives and careers. Can they go back to the friendship they once had or will they move on to more?
Holy hotness!! These two are sinfully hot and I am so here for it. I also loved their friendship, it's goals. They both made me hot and bothered and laugh, sometimes at the same time! They also made me cry! My emotions were all over the place with them.
Manhandled is Lauren Blakely's newest friends-to-lovers m/m romance and I am so here for it! It's sexy and fun and even a little sweet. If you've read the other books in the Winner Takes All series, you've met Tanner and Luke. The handsome baseball player and the sexy quarterback. They are just friends. Really. Have been for a long time. Then Tanner sees something different about Luke. He's always been good looking, but is he sexy now? When did that happen? And then Luke bids on Tanner at the auction and they have to go on a date. Just as friends. That doesn't seem to matter when all of a sudden they can't keep their hands off each other. But it will be just one night. Ok, maybe the next day too. But it can't happen again, right? Sure, they can share a hotel room at their friends' wedding. They will just go back to being friends. Except that's not what Tanner wants. He wants more but can he ask for it? Luke is trying to secure his place on the team and thinks a relationship will derail all he's worked for. But he doesn't want to lose his friend. Is it possible he can have Tanner and football? Whoa! These two are freaking fire together! The sexiness is off the charts, so is the fun they have together. I laughed as much as I had to fan myself. I loved seeing everyone again! The men from this series have a special place in my heart!
Audio: Oh my Lord! Teddy and Jacob were fire as Tanner and Luke. Holy smokes! Some of their best work! I will say this all day, every day. Lauren's words and Teddy and Jacob is audio gold!
LIMITED EDITION HUSBAND
Blurb
A fake marriage standalone MM romance from #1 New York Times Bestselling author Lauren Blakely writing MM romance as L. Blakely…
One night with no strings was supposed to be the plan.
After barely escaping my last train wreck of a romance, I've got a new dating goal—play it cool.
I stick to that strategy when I bump into a charming Brit I met once before. He's newly out and eager for all the things he's never done, so I make the helpful suggestion we jet off to the city of sin for the night, then say goodbye.
But instead, thanks to a bet and some bourbon, we're saying I do.
And in the morning I'm asking myself what the hell have I done? But we'll just undo the holy matrimony right this stinking second.
Except, the pics of our nuptials are splashed all over the Internet–the pro football player eloped!
Great, just great.
Now, my agent says we need to stay Mister and Mister until the brouhaha blows over.
Thirty days as fake husbands with the sexy, irresistible guy who's determined to prove that he's nothing like my ex?
My bruised heart can handle that as long as I don't fall for my husband.
And I won't. When we split for real, he'll be an ocean away.
Contents include: A sarcastic, romance-phobic American football player, a charming and dirty-minded young British businessman, white-hot first times, dangerous decisions, and a sexy, witty, emotional fake marriage, first times MM standalone sports romance!
About Lauren Blakely:
A #1 New York Times Bestselling, #1 Wall Street Journal Bestselling, and #1 Audible
Bestselling author, Lauren Blakely is known for her contemporary romance style that's
sexy, sweet, and witty. She also writes USA Today bestselling LGBTQ romance.
With fourteen New York Times bestsellers, her titles have appeared on the New York
Times, USA Today, and Wall Street Journal Bestseller Lists more than 100 times, with
more than 60 titles on the USA Today Bestsellers list alone. She's sold more than 5 million books. A Brown University graduate, Lauren likes dogs, cake and show tunes and is the vegetarian at your dinner party.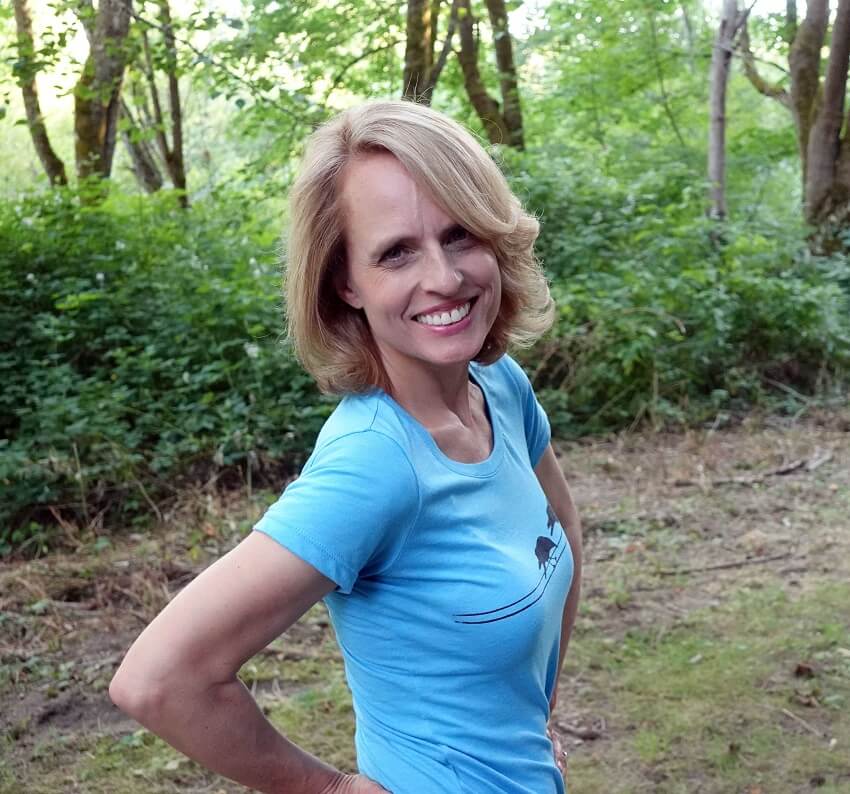 Connect w/Lauren:
Website: laurenblakely.com
NL Signup: http://laurenblakely.com/newsletter
Facebook: http://www.facebook.com/LaurenBlakelyBooks
Instagram: http://instagram.com/laurenblakelybooks
Twitter: http://twitter.com/LaurenBlakely3
Tik Tok: https://www.tiktok.com/@laurenblakelybooks