November 8, 2022 | Posted in:Release Day Blitz, Review

THE GOOD GUY CHALLENGE by Lauren Blakely
Release Date: November 8th
THE GOOD GUY CHALLENGE, the second standalone book in The Dating Games Series, from #1 NYT bestselling author Lauren Blakely is NOW LIVE and FREE in KU!!
Make sure to grab this all-new, fake dating, MF sports romance TODAY!!
NOW AVAILABLE! FREE IN KU!
✦ Amazon ➜ https://blkly.pub/AmazonGoodGuy
✦ Audible ➜ https://blkly.pub/AudioGoodGuy
(Narrated by Stella Hunter and Jason Clarke)
The Good Guy Challenge is the second book in the The Dating Games series by Lauren Blakely. You can read each book as standalone but I recommend reading the series since in Lauren fashion, there are always connections between characters. This is Ellie (Veronica's bestie) and Gabe's (Drew's teammate) story and it was full of surprises! 
Ellie Snow was making moves. Moving from New York to Venice Beach. Moving from actress to writer/producer. She was a boss lady and an independent woman. She was nervous and excited for her new life. She had a week before she got crazy busy with her show, The Dating Games. Her plan was to chill and hang out with old and new friends. What she didn't see coming was a challenge. To date a good guy and she just so happened to see her teenage dream the night before. He was the good guy on the block in their hometown. He was also hot as sin. A tatted football player with a big heart. A good guy. What she didn't expect was another side to him…
A filthy side. An alpha side. An adventurous side. And less than a week to explore them. That was the deal. 
These two are 🔥🔥! Holy fucking hotness, Batman!! I can't even. Lauren brought in the kink with this one and I am here for it. It's the prefect amount of fun, sweet, and sinful. It's one of my favorite Lauren books! The characters. The connection. The confessions. The heat. The love. The friendships. Everything! 
I ♥️ Gigi! I ♥️Myrtle too!! 
"Gabe, I want you to kiss me like you'll die if you don't." 
Hello, five-alarm fire! This man can go from zero to sixty in the dirty department. I'm determined to keep up. 
This woman is going to push all my buttons tonight. When Ellie role-plays, she fucking plays. She is all in. And I have to hold my own. 
The Good Guy Challenge is the second book in The Dating Games series by Lauren Blakely. I had no idea when I met Gabe in Two A Day that he was going to give us all the flirty, dirty business but I am here for it! What's better than playing a game you love, hanging out with your buddies and just being a genuinely nice guy? Running into an old friend who's all grown up and gorgeous. Now that she's not too young for him, it's ok for him to take a second look. And a third and fourth. Ellie can't believe her luck is about to change. No more bad boys for her. When she runs into an old crush, who's a good guy, she needs to accept the challenge. She doesn't expect Gabe to be a dirty talking bad boy in the bedroom, but whoa. Please and thank you! The more time they spend together, the more real it gets. Is this just a fun challenge or is it something more? Oh damn! These two almost lit my kindle on fire! Their banter was fun, their sexiness off the charts. I'm still fanning myself! Gabe is so sweet and dirty and fun and one of those book boyfriends you wish were real! Ellie is sweet, sassy and ready for anything Gabe wants. Their history gives them the extra connection and makes it all that much more! I'm loving this series and can't wait for what Lauren has next!
Blurb:
Fake real dating the one who got away? Sign me up…
There's just something about bad boys. Tattoos and leather jackets, am I right?
Trouble is, my last boyfriend was a teensy bit too bad and now he's in prison. Yikes.
When my friends challenge me to take a dip in the good guy side of the dating pool, I see their dating bet and I raise it, looking up the guy I crushed on growing up.
With a winning grin and heart of gold, Gabe Clements is now the star receiver for a pro football team.
Except, the supposed good guy turns out to be nothing like I imagined. He's better. He's growly, possessive, smoldering.
And he's determined too. At the end of the night, he asks me to be his fake real girlfriend for the rest of the week.
Sounds like my kind of dating challenge since he's a good guy by day, and a very dirty man after dark.
I'll cure my bad boy blues in no time.
Well, as long as I don't fall for Gabe's big heart too.
The Good Guy Challenge is a standalone romance in The Dating Games series! You'll also enjoy The Virgin Next Door!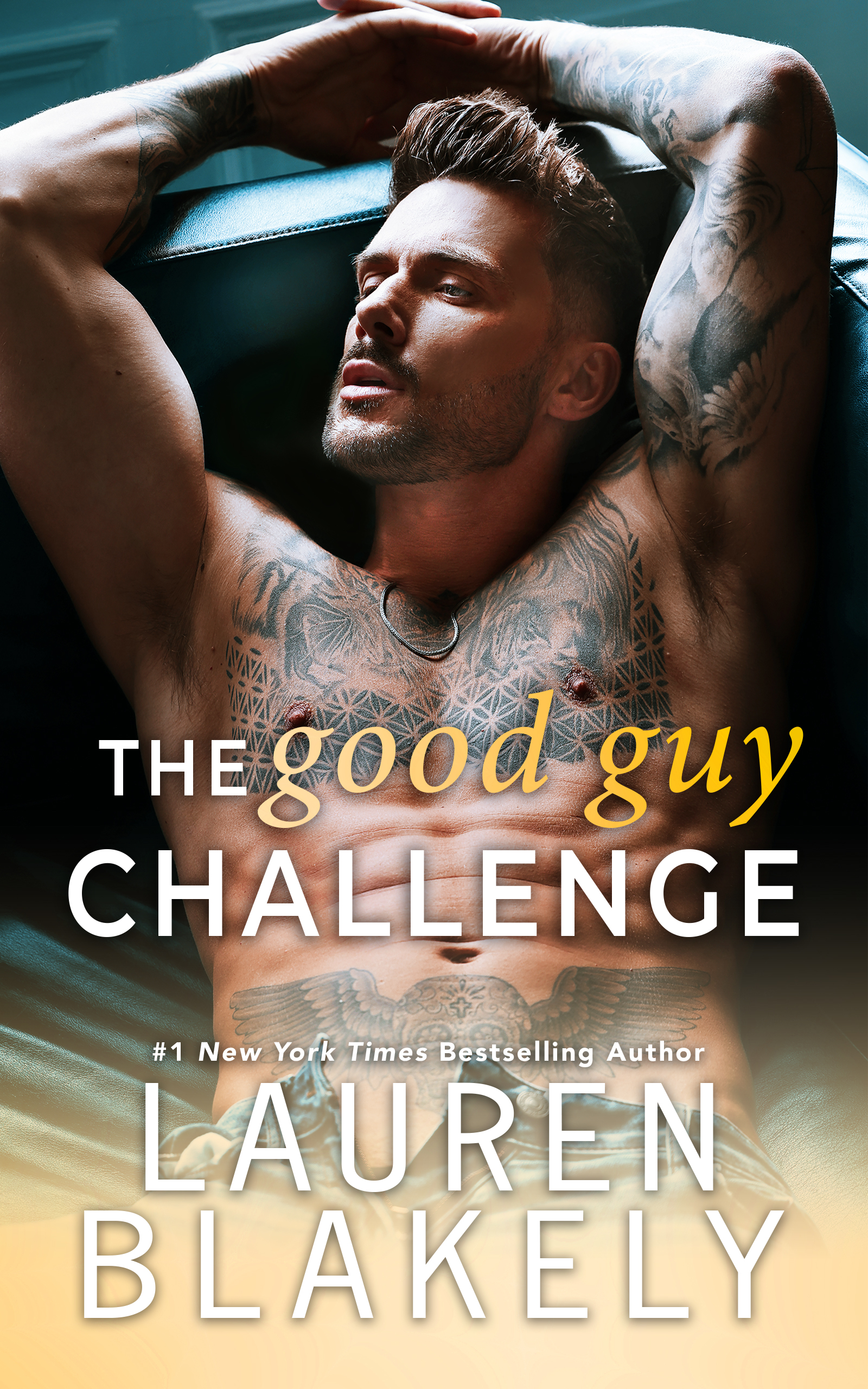 About Lauren Blakely:
A #1 New York Times Bestselling, #1 Wall Street Journal Bestselling, and #1 Audible
Bestselling author, Lauren Blakely is known for her contemporary romance style that's
sexy, sweet, and witty. She also writes USA Today bestselling LGBTQ romance.
With fourteen New York Times bestsellers, her titles have appeared on the New York
Times, USA Today, and Wall Street Journal Bestseller Lists more than 100 times, with
more than 60 titles on the USA Today Bestsellers list alone. She's sold more than 5 million books. A Brown University graduate, Lauren likes dogs, cake and show tunes and is the vegetarian at your dinner party.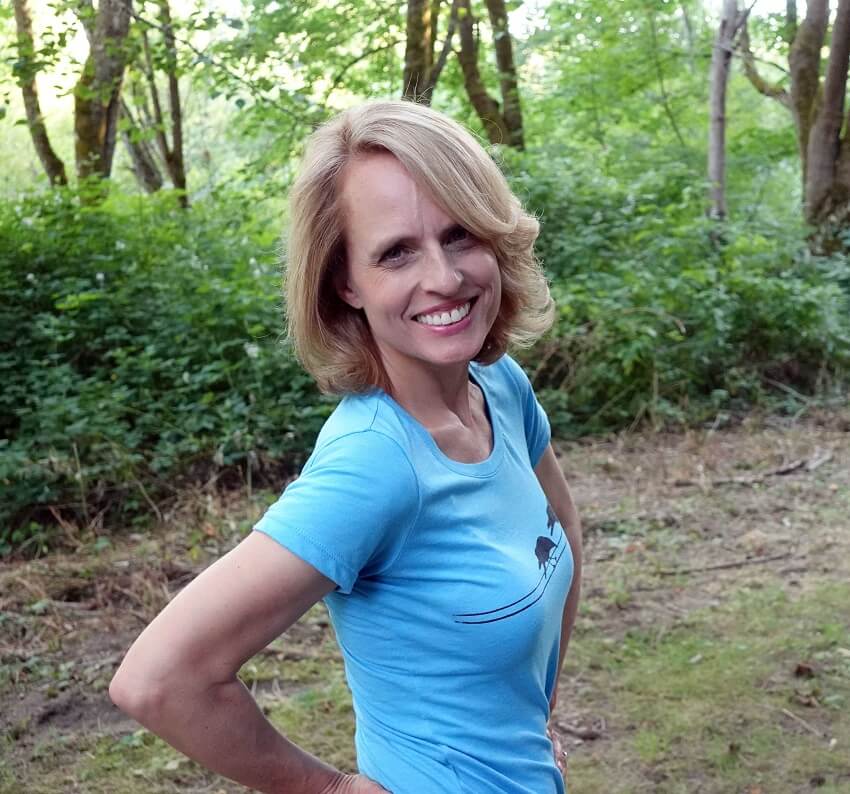 Connect w/Lauren:
Website: laurenblakely.com
NL Signup: http://laurenblakely.com/newsletter
Facebook: http://www.facebook.com/LaurenBlakelyBooks
Instagram: http://instagram.com/laurenblakelybooks
Twitter: http://twitter.com/LaurenBlakely3
Tik Tok: https://www.tiktok.com/@laurenblakelybooks