August 30, 2023 | Posted in:Release Day Blitz, Review
THE TEASE BY LAUREN BLAKELY
Release Date: August 30th
Genre/Tropes: Dad's Best Friend / Forbidden / Secret Identities / Age Gap / Single Dad / Possessive Hero / Role-Playing / Pleasure Dom / Falling in Love in Paris
Prepare to Be Teased, Tempted, and Captivated!
The Tease by #1 NYT bestselling author Lauren Blakely is here!
Indulge in a forbidden romance of desire and secrets that will leave you breathless. The Tease is a rollercoaster of emotions, spice, and forbidden love spanning New York and Paris! Get ready for this single-dad hero to steal your heart.
Grab your copy TODAY!
✦ Amazon ➜ http://blkly.pub/AmazonTheTease
✦ Audible ➜ http://blkly.pub/TheTeaseAudible
Narrated by Vanessa Edwin & Jason Clarke
Add to Goodreads
https://www.goodreads.com/book/show/68006521-the-tease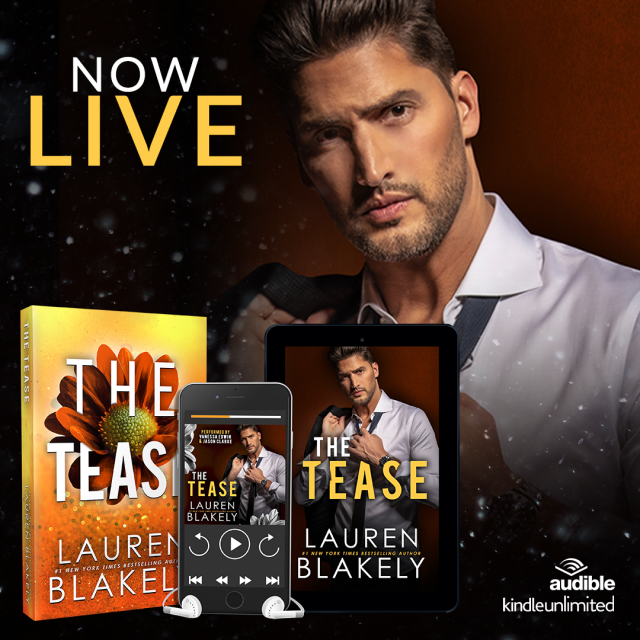 The Tease is the third book in the The Virgin Society by Lauren Blakely. I am loving this series so hard. Forbidden, age-gap, and unique! And oh, so delicious. I was so excited about this couple and damn…they blew my exceptions in every single way. 
When Jules was invited to play piano at an exclusive after-dark masquerade party she knew it would be a good time but never expected to find a man, a stranger who treated her like his every fantasy. And she wanted more…
More from a man who she wants to explore with. From a man who not only lit her up but made her explode in lust. One touch just wasn't enough. She wants it all. She has never wanted anything more than one more night with her phantom. Only, it turns out he isn't a stranger after all…he is her father's best friend.
Two words. Off-limits. Two more words. One night. That's all it can ever be. One explosive, fantasy-filled, unforgettable night. Then they need to act like it never happened except, like I mentioned, it was unforgettable. So, when they have to go away for a week together to the city of love, it's hard to resist…
I ♥️ Finn & Jules!! They not only have their filthy kinks to share but they have so much more. Finn is a single dad who loves his son fiercely. Jules is a badass who is navigating through her past so she can move on with her future. Together, they are full of fun, laughter, passion, support, love, and a true connection. They see each other like nobody else does.
The Tease is the third book in The Virgin Society by Lauren Blakely. I'm loving this series and I love this father's best friend, age-gap, single dad romance! We have known Jules for a while and now we get her full story! She likes to pretend. And when she has the opportunity to play piano at a masquerade party she's all in. She meets a sexy, older man and they have an instant connection. It's hot and sexy and then it turns out it's her father's best friend. They can't see each other again, but it's hard to stay away. Especially when they find themselves working together. In Paris. All bets are off. Now they just have to decide if they are going to fight for what they want or stop because it's forbidden? I love Jules and Finn! They are fun, sexy, sweet and perfect for each other. I loved seeing the other characters from the series!
Audio: Vanessa Edwin and Jason Clarke did a fantastic job narrating Jules and Finn. They are a few of my favorites!
Blurb:
I swear I'm a good girl.
I didn't go to the exclusive, after-hours masquerade to kiss my dad's best friend. I didn't even know who the masked man was when he touched me like I was his every fantasy.
But when I learn exactly how off-limits my new lover is, I do my best to avoid him the next time. Except, he has his sinful sights set on me, even when he discovers who I am. Just one time, he whispers. Then we'll pretend this never happened.
Seems the enigmatic, gorgeous single dad I've known by day is a very dirty man after dark.
But one night turns into a stolen weekend, giving me a taste of so much more. When it ends, we vow to stay apart.
We could never work.
He's focused on raising his young son, and I can't let my already damaged family break more. But the caring, possessive man keeps coming back to me, and these secret nights tangled up together are turning into tender moments that make my heart thunder.
And soon, this tease of a forbidden romance is making me want so much more than I can ever have…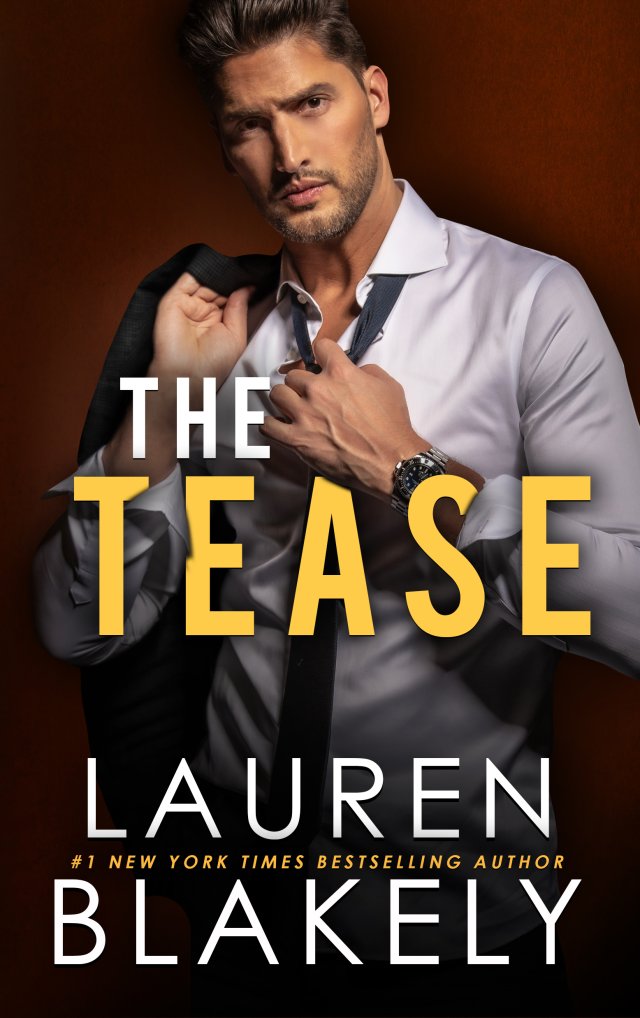 About Lauren Blakely:
You can find Lauren on TikTok at @laurenblakelybooks! A #1 New York Times Bestselling, #1 Wall Street Journal Bestselling, and #1 Audible Bestselling author, Lauren Blakely is known for her contemporary romance style that's sexy, feel-good, and witty. Lauren likes dogs, cake, and show tunes and she is the vegetarian at your dinner party.
Connect w/Lauren:
Website: laurenblakely.com
NL Signup: http://laurenblakely.com/newsletter
Facebook: http://www.facebook.com/LaurenBlakelyBooks
Instagram: http://instagram.com/laurenblakelybooks
Twitter: http://twitter.com/LaurenBlakely3
Tik Tok: https://www.tiktok.com/@laurenblakelybooks