April 5, 2023 | Posted in:Release Day Blitz, Review
THE TRYST by Lauren Blakely
Release Date: April 5th
Genre/Tropes: Ex-boyfriend's dad / Totally forbidden romance / Dirty talking alpha hero / Single Dad / Age-Gap
THE TRYST, an all-new forbidden romance by #1 NYT bestselling author Lauren Blakely, is NOW AVAILABLE!
What to expect from THE TRYST:
✔ Ex-boyfriend's dad
✔ Age gap (15 years)
✔ He's older/she's younger
✔ Forbidden romance
✔ One Night Stand/Chance Encounter
✔ Single Dad
Make sure to grab this all-new age-gap forbidden romance TODAY!!
Some men are just off-limits. Like your ex-boyfriend's father.
THE TRYST
✦ Amazon ➜ https://blkly.pub/AmazonTheTryst
✦ Traditional Paperback ➜ http://blkly.pub/TrystPaperback
✦ Special Edition Paperback ➜ http://blkly.pub/TrystSpecial
✦ Audible ➜ http://blkly.pub/TrystAudible
(Vanessa Edwin and Teddy Hamilton narrate this emotional, sexy, age-gap romance!)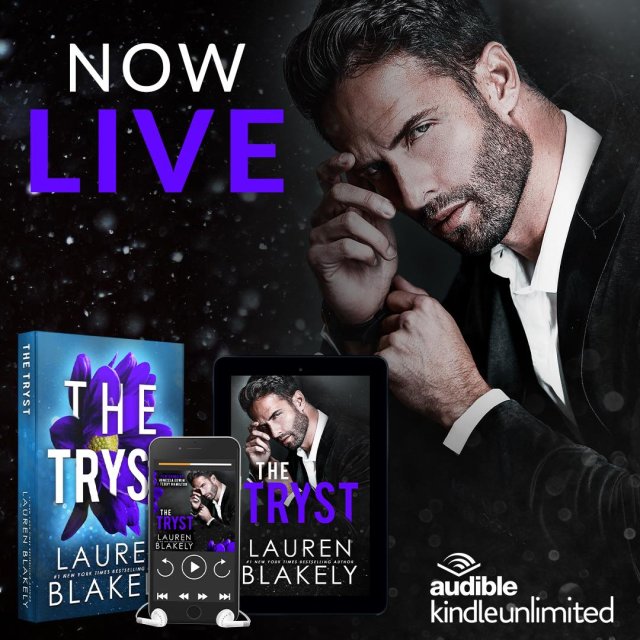 CHECK OUT THE BUZZ!
"I loved this book so damn much! Highly recommended, I would add this to ex's dad top reads list" ~ Srishti Nair on Goodreads
"This book embodies why I fell in love with Lauren's writing….Just a beautiful story of falling in love, resilience, true friends, and FAMILY!! And Nick's dirty mouth " ~ Lynn A on Goodreads
BLURB
Some men are just off-limits. Like your ex-boyfriend's father.
But when I met the sexy, powerful older man shortly after my business school graduation, he was simply the seductive stranger I wanted to notice me, and he sure did.
Fast forward a few months later, when my college ex – now a good friend – introduces me to the person he looks up to most…his father.
The man I spent that one hot night with.
I should stay far away from the commanding business mogul. But my ex and I are planning a charity fundraiser that involves late nights at his dad's penthouse in Manhattan.
Nights where he can't stop looking at me with desire in his eyes that matches my own.
I try to resist him, playing the good girl in the city…mostly.
He's the perfect gentleman…until he comes knocking on my door and tells me exactly what he wants to do to me.
And I say yes.
Stealing nights with him like this is supposed to be wrong, but it feels so right. And when he saves the day to protect his son at the fundraiser, my heart wants him as much as my body does.
Can we ever be more than just a tryst?
The Tryst is the second book in the Virgin Society series by Lauren Blakely. I have read every single story Lauren has written and I have loved them all. This age gap, single dad, forbidden romance somehow hit me hard! Nick is just so perfect. He's mature, sexy and smart. But he's also caring, sweet, thoughtful and such a wonderful father. Layla is smart, beautiful and wise beyond her years. She's driven and successful and wants to make a name for herself. A chance meeting at a business conference leads to a sexy one-night stand that seems like so much more. Nick is enchanted by Layla and not just because she's beautiful. She's smart and wants to her business to succeed. Neither of them are bothered by the age difference and they make no promises for more even though they both want more. A few months later they run into each other again and Layla finds out Nick is her ex-boyfriend's dad. Now they can't see each other again even if they wanted to. But fate seems to be throwing them together and they have to fight to stay apart. Until the pull is just too much. Nick doesn't want to lose his son and Layla doesn't want to lose her friend. But what are their options? Tell the truth, trust in each other and take the risk? Oh boy! I can't say enough about how fantastic this book is. It's one of my favorites of Lauren's! Nick and Layla both have things from their past who defined who they are today. It didn't break them, it only made them stronger. My heart hurt for both of them and I shed a lot of tears while reading this story! But I also laughed a lot and felt hopeful! I also loved the interaction between Nick and his son and Nick and his dad. It was just so real to me! I love makeup and I want to watch Layla's videos! And of course we see Harlow, Ethan and Jules again! I love these friends so much. They are so supportive of each other and open and honest. Friendship goals! Overall, I loved it. I laughed, cried, smiled, sighed and had to fan myself. I can't wait for more in the series!
The Tryst is the second book in the The Virgin Society series by Lauren Blakely. I am loving this series. Hard. If you read The RSVP then you have met Layla as one of Harlow's best friends. Well, it's time to for her story and damn… it's a unique, sexy, and fun one!
Layla Mayweather AKA Lola Jones had no idea that when she went to a conference in Miami that she would meet an older man who would give her one unforgettable night. A night full of fun, heat, tenderness, and the most amazing dirty talk. He checked all of her boxes but they agreed to just one night. She had to go back to New York and he was off to London…
Then a few months later, he comes walking into her life. In her city. To meet up with his son, David who happens to be Layla's college ex-boyfriend turned good friend. Plot. Twist. And I am here for it! They know they need to keep their hands off each other but it's so hard when they have to work side by side while helping  David with his fundraiser. Late nights in his penthouse meets sexual tension times a hundred. It's hot, you guys!! The way he looks at her. The way they want each other. The way they have to fight it. I don't even know how to explain it. It's just beautiful and intense in all the best ways.
About Lauren Blakely:
A #1 New York Times Bestselling, #1 Wall Street Journal Bestselling, and #1 Audible
Bestselling author, Lauren Blakely is known for her contemporary romance style that's
sexy, sweet, and witty. She also writes USA Today bestselling LGBTQ romance.
With fourteen New York Times bestsellers, her titles have appeared on the New York
Times, USA Today, and Wall Street Journal Bestseller Lists more than 100 times, with
more than 60 titles on the USA Today Bestsellers list alone. She's sold more than 5 million books. A Brown University graduate, Lauren likes dogs, cake and show tunes and is the vegetarian at your dinner party.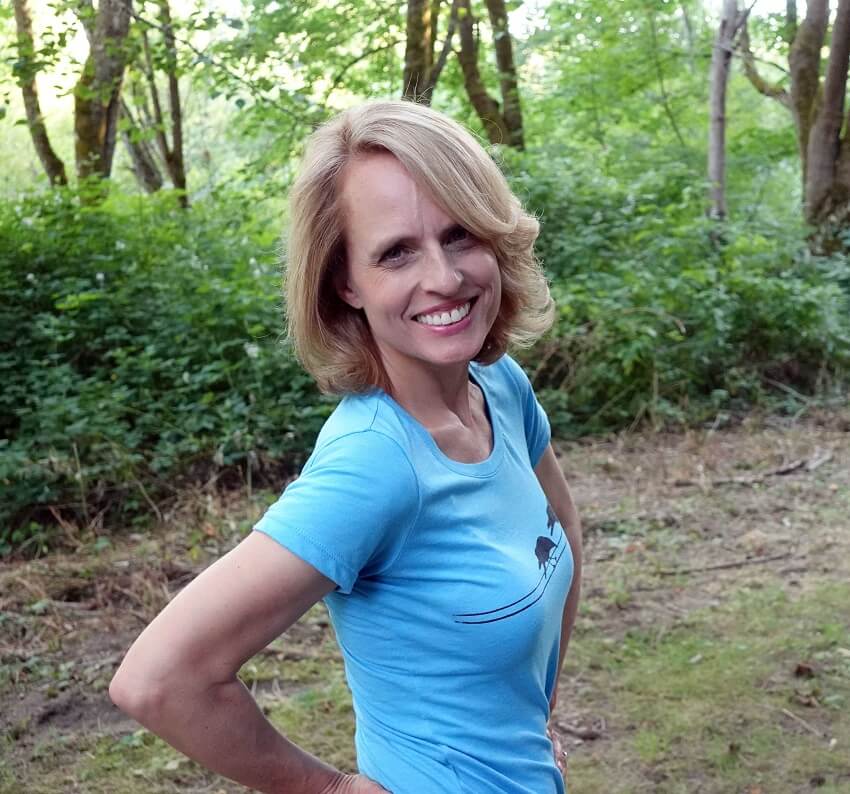 Connect w/Lauren:
Website: laurenblakely.com
NL Signup: http://laurenblakely.com/newsletter
Facebook: http://www.facebook.com/LaurenBlakelyBooks
Instagram: http://instagram.com/laurenblakelybooks
Twitter: http://twitter.com/LaurenBlakely3
Tik Tok: https://www.tiktok.com/@laurenblakelybooks