December 2, 2022 | Posted in:Release Day Blitz, Review
The first rule of being an attorney is don't sleep with your clients.
The second rule is–see the first rule.
Those guidelines don't account for a man like Zane Archer though. The major leaguer is all confidence and big D energy as he swaggers into my life one night at a hotel bar, determined to spend the night with "the sexy suit," as he calls me.
I'm so damn tempted to say yes, especially when my new client devastates me with a scorching kiss that has me reconsidering all my life choices.
The catch? If I tear up the rule book, my reputation as a lawyer to the most bankable stars in pro sports is on the line. Including my new goal of striking the deal of a lifetime for him — one he desperately needs to take care of his family.
Instead, I fight like hell to stay professional as I work closely with the man I can't have.
But the more time we spend together, the more his irresistible charm threatens to break my resolve . . . right along with my heart.
Forbidden sports romance.
TURN ME ON is now live and FREE in KU!!
Turn Me On is the second novel in the Winner Takes All by Lauren Blakely. Lauren is one of my favorite authors and it's time to play ball…
Zane wanted him from the moment he saw him sitting in a hotel bar. A man in a sexy suit who matched him flirt for flirt. He knew they would be good together, in bed. He read the man's wants and needs and he was a giver. The night was looking up until he was introduced to his new agent/lawyer. Maddox LeGrande. The now off-limits sexy man in a suit. He was so fucked. It was time to put on his game face and stop thinking about what his new agent would look like naked tied to his bed…
Maddox knew he went too far but the man was irresistible. All swagger and big D energy. God, he never wanted anyone so badly but it was dangerous. It was unethical. He needed to focus on his client's wants and needs and not the ones he truly wanted to explore. But the more time they spend together, the harder it is to resist the charming, flirty, and hot AF ballplayer. What if they gave in for just one night? Is even just one night worth the risk? 
Holy. Fucking. Hotness!! These two are crazy hot! Not only are they scorching but they are so much more. They just click. In and out of the bedroom and I am here for it. I felt their connection from start to finish and I didn't want it to end. The story is full of desires, baseball, family, food, and of course love. I just know this series will be unforgettable. 
I barely have any time to drive him Wild, to kiss along his jaw, to lick his earlobe, to make him beg. I need ours, entire nights, whole weeks to do the million things I want to do to him. 
It's uncanny how my body knows him when we've barely touched. 
"I said I'd stop. I will stop. I care about you so damn much. I don't want to put you in a bad position." 
His lips twitch. "No, you want to put me in every position." 
Oh, hell. He went there, into the dirty zone. 
Turn Me On is the second book in the Winner Takes All series by Lauren Blakely. This series is MM and I am here for it. Lauren has quickly become one of my favorite MM authors and Zane and Maddox made me laugh, swoon and fan myself. Zane sees Maddox in a bar and wants to take him home. Immediately. Until he finds out he's his new agent. The attraction is off the charts, but nothing can happen. Maddox is also a lawyer and you don't cross the line with your clients. Zane proves to be very hard to resist. With Zane's sexy smiles, confidence and positive attitude, Maddox is a goner. Zane has responsibilities and can't afford to get distracted from baseball. Maddox is a distraction, but the best kind. Is it possible to have baseball and love? Holy moly! Zane and Maddox are one of my favorite couples of Lauren's. There's just something about their honesty, their chemistry, their outlook on life that just got to me! They are dedicated but open and of course sexy and fun! I'm hoping we see more of Zane and Maddox in the rest of the series!
Audio: I know I say this a lot, but I love Teddy and Jacob together! But they really brought out their A game on Turn Me On! Wowzas! Just perfection. Lauren Blakely and Teddy and Jacob are always pure gold!
About Lauren Blakely:
A #1 New York Times Bestselling, #1 Wall Street Journal Bestselling, and #1 Audible Bestselling author, Lauren Blakely is known for her contemporary romance style that's
sexy, sweet, and witty. She also writes USA Today bestselling LGBTQ romance. With fourteen New York Times bestsellers, her titles have appeared on the New York
Times, USA Today, and Wall Street Journal Bestseller Lists more than 100 times, with more than 60 titles on the USA Today Bestsellers list alone. She's sold more than 5 million books. A Brown University graduate, Lauren likes dogs, cake and show tunes and is the vegetarian at your dinner party.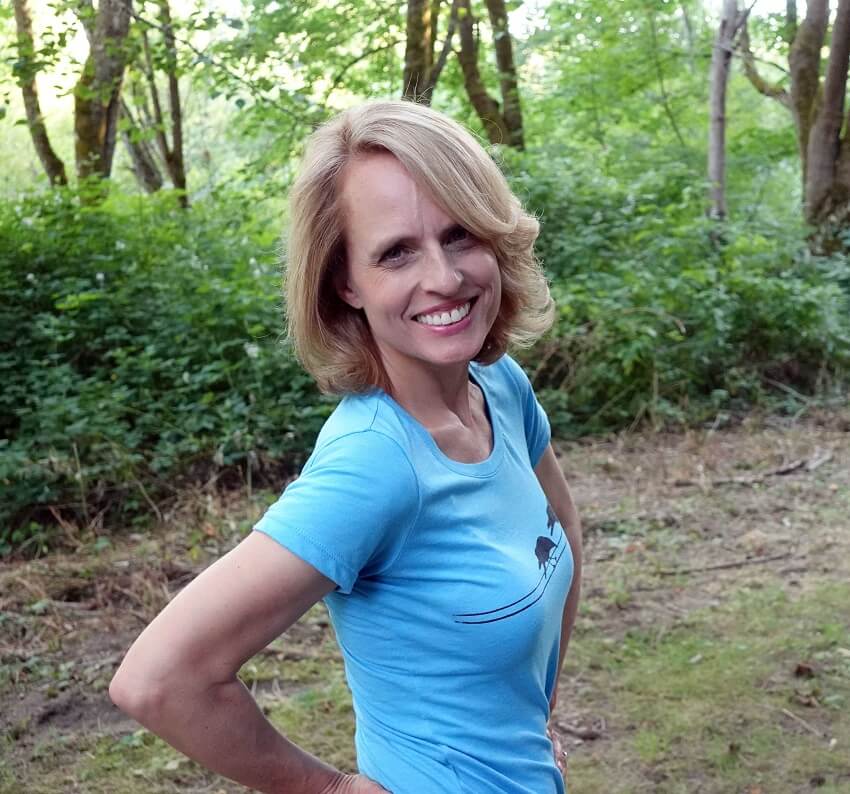 Connect w/Lauren:
Website: laurenblakely.com
NL Signup: http://laurenblakely.com/newsletter
Facebook: http://www.facebook.com/LaurenBlakelyBooks
Instagram: http://instagram.com/laurenblakelybooks
Twitter: http://twitter.com/LaurenBlakely3
Tik Tok: https://www.tiktok.com/@laurenblakelybooks