October 5, 2021 | Posted in:Release Day Blitz, Review
Fallen Royal by Rachel Van Dyken is now live!
A mafia romance about betrayal and faith by Rachel Van Dyken, the number one New York Times bestselling author of the Eagle Elite series.
"The truth may hurt for a little while, but a lie hurts forever."—Ryan Bigge
I grew up knowing it would happen one day.
Believing that I would fall into my father's footsteps and become a monster of my own making.
So I fought it.
I lived.
I loved.
I teased.
And then one day… I destroyed.
And realized I loved the pain.
Obsessed over the feeling.
So I cut again and again and again.
She saw my rage, my madness, and tried to stop me from destroying myself, and I hated her for it, pushing her away past the point of no return.
Izzy Abandonato was supposed to be mine.
But there are some things people can never come back from. I hurt her, she hurt me, and now I'm living a lie. Telling the ones I love that I'm on one side when for years I've been forced to play both.
I'm no angel.
I've fallen.
And I may single-handedly bring down the Cosa Nostra—by default.
I, Maksim Sinacore, will have my vengeance.
I will win her back.
Even if it means I have to kill everyone in my path.
The pain masks the betrayal.
I never realized that one day—I'd be the very rat that I hated. That I was sent to kill. But once you're deep in a lie—you'll do anything to hide the truth.
She fell for the bad one.
She fell for the sinner.
So why does that make me smile?
Download today on Amazon, Apple Books, Kobo, Barnes & Noble!
Apple Books: https://smarturl.it/FR_RVD_Apple
Amazon: https://smarturl.it/FR_RVD_Amz
Nook: https://smarturl.it/FR_RVD_BN
Kobo: https://smarturl.it/FR_RVD_Kobo
Add to Goodreads: https://smarturl.it/FallenRoyalGR
Fallen Royals is the fourth book in the Mafia Royals series by Rachel Van Dyken. You can read each book as standalone but I HIGHLY recommend reading them in order for the ultimate experience. You don't have to read all the Eagle Elite books before starting this series, I have t even read them all and so addicted to the Families. I really can't give anything away. Eek! This is a hard one!
Maksim and Izzy's love story is epic! They knew it was love at a young age and their love never stopped. They are the math and science geeks of the group. Izzy might be nerdy but she has balls. Maksim is nerdy hot with charm for days. They know the rules. No dating within the Families but that didn't stop them. Not until it had to end. It hurt her. It killed him. Now, their love is full of hate. It was the only way to protect them all…
Holy fucking twists, Batman! I don't even know how to explain in words how much I loved this book. The characters are badass. The writing is beautiful and addictive. It hit me everywhere. I wanted to throw my kindle one minute and hug is tight the next. I was a mess of emotions and loved every minute of it! I was on the edge of my seat and my heart was breaking. Then I would laugh. I felt like I was going crazy.  I felt RVD out did herself with their story and I can't wait for King's!
"Don't worry, man, I won't be late. I already had breakfast."
"Huh?" Ash knocked again. "You on that whole protein bar kick again?"
Izzy isn't someone you date—she's someone you earn.
It was time I owned who I was—whose I was. A motherfucking Abandonato.
Fallen Royal is the fourth book in the Mafia Royals series by the fabulous Rachel Van Dyken. Wow. These kids of the OG Eagle Elite are something fierce! Maksim and Izzy have been in love since they were kids. Even though their parents forbid it, they were kindred spirits with their love of science and math. Maksim knew he is going to have to go into the family business eventually, but he wasn't sure how he was going to survive doing what would be asked of him. Now he's not sure what to do. Walking away isn't an option. He loves his family. He loves his Izzy. But he needs to do this for them. He needs to push Izzy away and make her hate him.  God help him, it was going to kill him to let her go. But he was out of time. Wow! What a rollercoaster of emotions! If I didn't love and trust Rachel so much I might have doubted her ability to give me what I need. That's the thing about Rachel, she gives us what we need when we don't even know we need it! I felt like I was inside Maks and living it with him. What a ride! I laughed out loud, gasped, had to close my eyes and felt my heart crack. These Royals are really living up to their names. Their parents set the bar pretty high and they are killing it! I can't wait to see what King's story is going to do to my poor heart!
Meet Rachel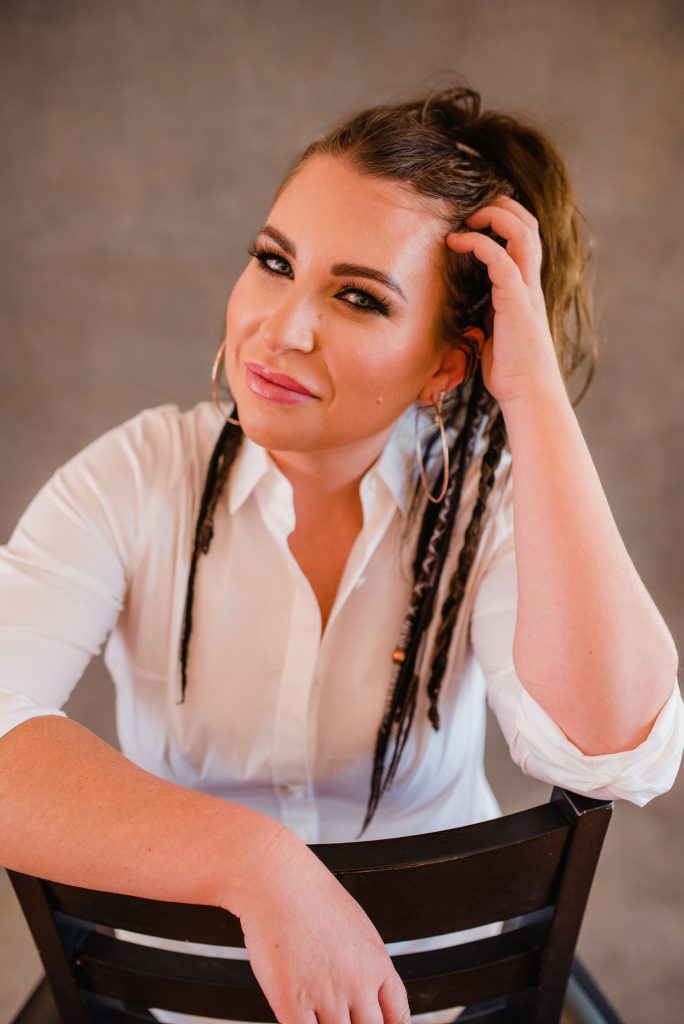 Rachel Van Dyken is the #1 New York Times Bestselling, Wall Street Journal, and USA Today bestselling author of over 90 books ranging from contemporary romance to paranormal. With over four million copies sold, she's been featured in Forbes, US Weekly, and USA Today. Her books have been translated in more than 15 countries. She was one of the first romance authors to have a Kindle in Motion book through Amazon publishing and continues to strive to be on the cutting edge of the reader experience. She keeps her home in the Pacific Northwest with her husband, adorable sons, naked cat, and two dogs. For more information about her books and upcoming events, visit www.RachelVanDykenauthor.com.
Connect with Rachel
Facebook: https://www.facebook.com/RachelVanDyken
Website: http://rachelvandykenauthor.com
Newsletter: http://bit.ly/RVDNewsletter
Instagram: https://www.instagram.com/rachvd
Twitter: https://twitter.com/RachVD
Amazon: http://amzn.to/2cNVwL9
Goodreads: http://bit.ly/RVDGR
Rachel's Rockin' Readers: http://bit.ly/RachelsRockinReaders
Pinterest: https://www.pinterest.com/rachelvandyken/
Book+Main: https://bit.ly/2X9ztF5