August 10, 2015 By nhv9sl
I wondered if the vibration would feel good between my legs. The sun caught the chrome of a Harley Davidson parked a few spots over, gleaming in the sweltering midday sun. I waited until Maroon Five finished playing on the radio, oddly fixated on the two-wheeled-man-toy as I fished in my purse for my cell phone. The motorcycle was simple—high gloss black and shiny silver, worn leather saddlebags with a skull embossed below the initials C.B. How good would it feel to ride? Wind blowing through my long hair, arms wrapped around a man with a tough sounding nickname, engine purring beneath my jean clad thighs. Horse? Drifter? Guns? Wait. No. Pres. My imaginary biker was most definitely called Pres. And he'd look just like Charlie Hunnam. I glanced down at my iPhone and found a half dozen new messages from Harrison. Inwardly, I smirked. Certainly, there is no one named Harrison that ever rode a Harley. Tossing my phone back in my bag, I cut the engine of my packed BMW and glanced behind me into the backseat. Boxes piled to the ceiling were beginning to make my full-size car feel claustrophobic. A bus full of travelers pulled into the rest stop. Great. I'd better go in now and get my lunch, otherwise I'd never get out of here. Ten hours into a cross-country trip from Chicago to Temecula, California, I was somewhere in the middle of Nebraska with about another twenty some odd hours to go. After a fifteen-minute wait inside for Pepsi and Popeyes fried chicken bites that I planned to eat back in the car, I stopped into the small souvenir shop. I was so tired and didn't really feel like driving the additional five hours I had to go before finding a place to sleep for the night. Yawning, I decided to stall and browse for a few minutes. Checking out some trinkets, I eventually picked up a Barack Obama bobblehead and shook it mindlessly, watching its maniacal smile as the head bounced up and down. "Get it. You know you want it," a deep, raspy voice said from behind my shoulders. Startling me, it caused a knee-jerk reaction that resulted in the bobblehead slipping from my fingers and falling to the ground. The head broke off of the spring neck and rolled away. The woman at the register shouted, "I'm sorry, ma'am. You'll have to pay for that. Twenty dollars." "Damn it!" I spewed, following the path of the rolling head. As I bent down to pick it up, there was the voice again from behind me. "And to think, some people say he's got a good head on his shoulders." He seemed to have an Australian accent. "You think this is funny, asshole?" I asked before turning around and getting my first look at the man behind the voice. I froze. Oh. Shit. "You don't need to be a fucking bitch about it." His mouth curved into a wicked grin as he handed me the bottom half of Obama. "And for the record, I did think that was really funny, yes." I swallowed and seemed to lose my ability to speak as I took in the Adonis standing before me. I wanted to smack that cocky smile right off his face, though— his gorgeous, chiseled, scruffy face, framed by a thick head of copper-brown hair. Fuck me. This man was insanely hot, not someone I expected to come across out here. This was the middle of nowhere USA, not the Australian outback for Christ's sake. I cleared my throat. "Well, I didn't think it was funny at all." "Then, you need to take the stick out of your arse and lighten up." He reached out his hand. "Give it to me, Princess. I'll pay for the damn thing." Before I could respond, he grabbed the two broken pieces from me, and I cursed at the shiver that ran down my spine from the brief contact of his hand brushing against mine. Of course, he had to smell amazing on top of it all. I followed him to the register as I fished through my messy purse for money, but he was too quick and had paid for it already. He handed me a plastic bag containing the broken bobblehead. "There's some change in the bag. Buy yourself a sense of humor." HUE-MA. That accent. My jaw dropped as he walked away and out of the store. What an ass. It was. A fine one. A thick, juicy, round ass hugged tightly by his jeans. God, I really needed to get laid, because it didn't seem to matter that this guy had just insulted me to my face; my panties were practically wet. After several minutes of staring into space at a shelf of Nebraska Cornhuskers t-shirts, I gave myself a mental kick in the butt. My reaction to the incident proved that fatigue had gotten the best of me; I wasn't usually that shorttempered. It was time to shake off the bizarre encounter and get moving. My stomach was growling, and I was looking forward to breaking into the fried chicken once I hit the road. I snuck a piece out of the box in my bag as I walked out of the building. My chewing ceased when I noticed him two spots down from my car— sitting on the very motorcycle I'd been fantasizing about earlier. Approaching slowly, I hoped he didn't notice me. No such luck. Instead, when he spotted me, he flashed an exaggerated smile and waved. Frantically searching for my keys, I rolled my eyes and muttered, "You again." He snickered. "Did you end up buying a sense of humor?" "I used the change to buy you some couth instead." Chuckling, he shook his head at me. Running his hand through his hair, he put his shiny black helmet on and cranked the Harley. The rumble shook me to my core. Getting in the car and slamming the door, I couldn't help taking one last look over at him, seeing as though I'd never see this guy again in my lifetime. He winked through the helmet, and my pathetic heart fluttered. I watched through the rear view mirror as he backed out of the spot. I expected him to take off like a bat out of hell, but after moving away slowly, he abruptly stopped. He kept trying to rev the bike to get it to move, but nothing was happening. Eventually turning off the engine, he removed his helmet and ran his hand through his hair in frustration before getting off to inspect things. I should have just left, but couldn't take my eyes off him as he struggled to get it to run. Man, that sucks. I dipped one of the chicken bites into the honey mustard sauce and popped it into my mouth, continuing to watch this like a spectator sport for several minutes. At one point, he took out his phone and made a phone call as he paced back and forth. Putting his phone away, he looked in my direction and glared at me. Caught in the act of watching him, I let out a nervous laugh. I didn't mean to laugh at the situation, but it just came out. He raised his brow, and that made me cackle harder. He slowly walked toward me, clutching the helmet by his side. He knocked on my window, and I lowered it. "You think this is funny, Princess?" "Not really…maybe." I snorted. "Well, I'm glad you finally managed to find your sense of humor." HUE-MA. God, his accent was sexy. He arched his neck to look into the backseat and took notice of all the boxes. "You homeless or something? Living out of your car?" "No. I'm in the middle of a cross-country move." "Where you headed?" "Temecula." "California." He nodded. "Me, too." I looked toward his Harley. "Well, it looks like you're not exactly headed anywhere anytime soon. I guess it's payback for calling me a bitch." "Well, that would seem to be the case." "That it's payback?" "No, that you're a bitch." "Very funny." "You know what's even better than payback?" he asked leaning into the window, his cologne intoxicating me. "What?" He wiggled his brows. "Karma." "What are you talking about?" "Come around and have a look at the back of your Beemer." BEE-MA. I got out and walked around to the back of my car to find my right rear tire was completely flat. What? This cannot be happening. With my hand on my forehead, I looked over at his smug expression. "Are you kidding me? Did you know my tire was flat all this time?" "I noticed it right around the time I caught you popping chicken and laughing at me, yes. It was real hard for me to keep a straight face at that point." I didn't know how to change a tire to save my life. I couldn't believe what I was about to ask of him. "Do you know how to change a tire?" "Of course I do. What kind of a man would I be if I didn't know how to change a tire?" "Will you help me? I know you have no reason to want to…after our little altercation, but I'm seriously desperate. I don't want to be stuck out here all alone at night." "Let me ask you a question." "Okay…" He rubbed the scruff on his chin. "How badly do you want your tire changed?" I backed away from him. "What exactly are you getting at?" "Get your mind out of the gutter, sweetheart. I'm not fucking propositioning you if that's what you think. You're not my type." "And what exactly is your type?" "I typically go for women who don't have the personality of a door knob." "Thanks." "My pleasure." "So, what are your conditions?" "Well, as you clearly know from your laughing fit, my Harley is experiencing a technical malfunction at the moment. It needs a part that I don't have. I just called a tow company. But I'm on a deadline, and like you, I need to get to California." "You're not suggesting…" "Yes. Yes, I am. If I change your tire, you let me ride with you." "Ride with me?" "Ride me, yes." "What did you just say?" "You're hearing things." I shook my head to rid the images now flashing through it. Did my tired mind only imagine that he just said that, or was he messing with me? "I cannot drive hundreds of miles with a total stranger," I said. "It's a fuck of a lot safer than driving alone." "Not if you're a serial killer!" "Look who's talking. You're the one who decapitated a U.S. president." I couldn't help but laugh. This situation was seriously insane. "Holy shit, Princess, is that a laugh at your own expense, I see?" "I think you're making me delirious." He stuck out his hand. "So, you in?" I crossed my arms instead of taking it. "What choice do I have?" "Well, you could always have him change your tire." He gestured to a large and scary-looking man who seemed to be watching us. This guy looked like Herman Munster in the flesh. Letting out a deep breath, I conceded. "I'm in. I'm in! Just get me out of here." "I thought you might say that. Please tell me you have a spare." "Yeah. But I have to move some of my boxes so you can get to it." He started to crack up when he got a load of the situation inside my trunk. "Damn, what the hell is all this crap?" I looked into his eyes and answered honestly, "My entire life." I temporarily piled the contents of the trunk onto the pavement. He got the spare out and immediately got to work. As he was changing the tire, his white t-shirt rode up, exposing his tanned, rock-hard abs and a thin trail of hair that ran into his underwear line. Unwanted tension built between my legs. I needed a distraction, so I walked over to his bike and sat on it, gripping the handles and imagining what it would be like to ride in the wind. But all I could envision now was him in front of me, and that wasn't helping. He slid his body from under my car. "Be careful, little girl. That's not a toy." I hopped off and ran my finger along the letters emblazoned on the saddlebags. "What's C.B. stand for anyway?" "Those are my initials." "Let me guess…Cocky Bastard?" "See…I would have told you my name, but since you're so clever, I think I'll just let you guess." "Whatever, Cocky." He lay back down on the ground. "I'm just tightening up these nuts, and we'll be ready to go." "Nuts?" "Lug nuts…on the wheel, dirty girl." "Oh." Hopping up, he lifted his shirt and used it to wipe his forehead. "All set." Damn. "That was quick. Are you sure it's on right?" "I've got a few screws loose, darling, as you'll soon find out, but none of them are on your wheel." He winked and for the first time, I noticed his dimples. "We should probably stop tomorrow and get a new tire put on. This spare is really not meant for long term use." Tomorrow. Wow. This was really happening. "We should get going," I said. "I'll drive. I need to be in control of this situation." "Whatever you want," he said. I could feel the tension in my neck as I backed out of the spot. This was going to be very interesting to say the least. He wasted no time digging into my chicken bites. I playfully slapped his hand. "Hey, lay off my food." "Honey mustard? I prefer barbecue." He licked his thumb, and I swore at myself for getting turned on a little. This was going to be a long ride. He smirked and lifted the plastic bag from the souvenir shop. "Did you even open it?" "No. What's the point? It's just a broken bobblehead." Handing it to me, he said, "Is it?" With one hand on the steering wheel, I took out the bobblehead which was…in one piece. "What the…how did you?" "You seemed to like it, so I paid for the other and bought you a different one. You were too busy looking through your purse to notice." I couldn't help but smile and shook my head. "Well, whaddya know. A genuine smile." He held out his hand. "Here…gimme." When, I handed it to him, he took an adhesive strip off the bottom and stuck it to the dash. Obama's head was now bopping up and down with every movement of the car. I broke out in laughter at the ridiculousness but also couldn't help the warm feeling that came over me with that sweet gesture. Maybe he wasn't really a bastard at all. We were quiet for a while as he lay his head back and shut his eyes. Somewhere along I-76 after the sun set into a bright orange glow that illuminated the horizon in the distance, he turned to me. His voice was groggy. "I'm Chance." After several seconds of silence, I said, "Aubrey." "Aubrey," he repeated in a breathy whisper, seeming to contemplate my name before closing his eyes again and turning his head away. Chance.
We hope you enjoyed this extended preview!
Would you like to read the FULL BOOK before it's published?
CLICK to sign up for our mailing list and you are automatically entered! TWO winners will be selected on 8/12 HERE
**ARCs can only be sent to Kindles or Kindle apps**
Want a reminder on release day?
Just text the word books to 77948
RELEASE DATE: August 17th, 2015
He was someone who belonged in my wildest fantasies instead of a rest stop in the middle of Nebraska.
A sexy, cocky, Australian named Chance was the last person I expected to run into on my cross-country drive.
When my car broke down, we made a deal. Next thing I knew, we were traveling together, spending sexually-tense nights in hotels and taking unplanned detours.
My ordinary road trip turned into the adventure of a lifetime. It was all fun and games until things got intense.
I wanted him, but Chance wouldn't make a move. I thought he wanted me too, but something was holding him back.
I wasn't supposed to fall for the cocky bastard, especially when I knew we'd be going our separate ways.
All good things must come to an end, right?
Except our ending was one I didn't see coming.
Vi Keeland is a native New Yorker with three children that occupy most of her free time, which she complains about often, but wouldn't change for the world. She is a bookworm and has been known to read her kindle at stop lights, while styling her hair, cleaning, walking, during sporting events, and frequently while pretending to work.  She is a boring attorney by day, and an exciting smut author by night!
Website | Facebook | Twitter | Instagram | Goodreads | Pinterest
Additional Books by Vi Keeland
Life on Stage series (2 standalone books)
Beat
Amazon US: http://amzn.to/1R0S35o
Amazon UK:  http://amzn.to/1fczMX5
iBooks: http://apple.co/1DnI6f6
Kobo:  http://bit.ly/1aqrmbS
Throb
Amazon US:http://amzn.to/1C8CRAt
Amazon UK: http://amzn.to/1CsRg9d
Barnes & Noble: http://bit.ly/1zk882K
iBooks: http://bit.ly/1x5c3P8
Kobo:  http://bit.ly/1slglLN
MMA Fighter series (3 standalone books)
Worth the Fight (MMA Fighter Series, Book One)
Amazon: http://amzn.to/1kVdKGc
Barnes & Noble: http://bit.ly/1alpVES
Kobo: http://bit.ly/1dbzZ8R
Smashwords – http://bit.ly/1is0zNX
iBooks: http://bit.ly/1co2ZpF
Worth The Chance (MMA Fighter Series, Book Two)
Amazon US: http://amzn.to/1kVdYx4
iBooks:  http://bit.ly/1gHMCZg
Kobo:  http://bit.ly/1fqQcnj
Smashwords: http://bit.ly/NU2rCR
Worth Forgiving (MMA Fighter Series, Book Three)
Amazon US: http://amzn.to/1ybSRBf
B & N: http://bit.ly/1ljdVzb
iBooks:  http://bit.ly/XBTLFX
Kobo:  http://bit.ly/1kWP4ka
The Cole Series (2 book serial)
Belong to You (Cole Series, Book One)
Amazon US: http://amzn.to/1aI8V2Z
Amazon UK: http://amzn.to/1KRsCVy
Barnes & Noble: http://www.barnesandnoble.com/w/belong-to-you-vi-keeland/1114962845
IBooks: https://itunes.apple.com/us/book/belong-to-you/id639401754
Kobo: http://store.kobobooks.com/en-US/ebook/belong-to-you
Made for You (Cole Series, Book Two)
Amazon US: http://amzn.to/1O5EQbQ
Amazon UK: http://amzn.to/1KRsdCx
Barnes & Noble: http://www.barnesandnoble.com/w/made-for-you-vi-keeland/1115883225
iBooks: https://itunes.apple.com/us/book/made-for-you/id84550637
Kobo: http://store.kobobooks.com/en-US/ebook/belong-to-you
Standalone novels
Left Behind (A Young Adult Novel)
Amazon US: http://amzn.to/1N5PDFY
Amazon UK: http://amzn.to/1Rmi3xp
First Thing I See
Amazon US: http://amzn.to/1FzszbJ
Amazon UK: http://amzn.to/1RmihEP
Barnes & Noble: http://bit.ly/1JWFo21
Meet Penelope Ward
Penelope Ward is a New York Times, USA Today and Wall Street Journal Bestselling author. She grew up in Boston with five older brothers and spent most of her twenties as a television news anchor, before switching to a more family-friendly career. She is the proud mother of a beautiful 10-year-old girl with autism and a 9-year-old boy. Penelope and her family reside in Rhode Island.
 Facebook | Website | Twitter | Instagram | Pinterest | Goodreads
Other books from Penelope Ward
Stepbrother Dearest
Amazon  http://amzn.to/1JXLLlG
ITunes: http://bit.ly/YER0mT
kobo: http://bit.ly/1fJaaBs
Gemini
Amazon: http://amzn.to/1vgk1SE
iTunes: http://apple.co/1QTaONj
kobo: http://bit.ly/1BGJ2wu
Jake Undone (Jake #1)
Amazon: http://amzn.to/1dJrHBC
iTunes: http://apple.co/1fJayQ8
kobo: http://bit.ly/1SPKl0M
My Skylar
Amazon:http://amzn.to/1Q9LgLB
B&N: http://bit.ly/SLO1qi
iTunes: http://bit.ly/SLNOTR
kobo: http://bit.ly/1kNrtAB
Jake Understood (Jake #2)
Amazon: http://amzn.to/19sunYx
iTunes: http://apple.co/1DQQwgC
kobo: http://bit.ly/1LQ7Fvk
April 20, 2015 By nhv9sl
L.B. Simmons is a graduate of Texas A&M University and holds a degree in Biomedical Science.
She has been a practicing Chemist for the last 11 years. She lives with her husband and three
daughters in Texas and writes every chance she gets.
September 2, 2014 By nhv9sl
We are so excited to bring you the Release Day Launch for Chelsea Fine's RIGHT KIND OF WRONG! Published by Grand Central Forever, RIGHT KIND OF WRONG is the third novel Chelsea's Finding Fate Series and is a New Adult Contemporary Romance. Check out the excerpt below and enter the giveaway!
Padding my bare feet back into Jack's bedroom, I start riffling through his drawers like a wet raccoon, searching for something that can pass as pajamas. I try on four pairs of basketball shorts and two shirts before finding items small enough to fit me without being obscene.
I'm not a small person—not at all. I'm average height, average weight. It's just that Jack's a giant who, apparently, wears size 100 in everything. Twisting the shirt around my middle so it hangs properly, I absently inhale and smile when I catch Jack's scent.
What? No. Don't smile about that, you idiot.
I unclench my fists from his shirt and smooth out the wrinkles I created clutching it to my nose. I'm not like a wet raccoon at all. I'm worse. Raccoons would be ashamed of me.
My inner dialogue—I've just accepted that I'm certifiable, at this point—comes to a halt when I hear an engine in the front yard.
Jack.
My first instinct is to run outside and smack him—you know, violent tendencies and all—but I regain my composure and choose a more mature tactic.
I stand perfectly still in the dark living room and wait for him with a scowl.
Through the window, I watch his dark figure stumble out of the car and slowly climb the front steps all hunched over. What did he do, go get drunk? Great.
I cross my arms, scowl still poised to kill, and wait as he opens the door and quietly steps inside. He flicks on the living room light and I ready myself for the shit storm I'm about to rain all over his ass. But my words, my anger, my bitter intentions fall away the instant I see his face.
"Jack." It's more of a gasp than a word as it leaves my mouth.
He pulls his eyes up from his bloody and torn hand, and sets them on me. "Jenna. What the hell?" Several emotions cross his eyes. Anger. Fear. Relief. Anger.
I pull a face. "Don't 'what the hell' me. You're the one who stole my car and drove off into the night."
He screws his face up. "So you waited up to yell at me?"
"Well…" I pause.
Is that why I waited up? Well, crap.
"Yeah," I finally say, not particularly proud of my answer.
"Typical," he mutters. "Listen. I'm not in the mood to bicker with you right now so if you don't mind rescheduling this bitch-out for tomorrow, that would be great."
He brushes past me, his shoulder lightly sweeping mine, and halts at the touch. Facing me, he softens his husky voice. "I'm sorry."
Long eyelashes lower over his storm-gray eyes as he searches my face, and the wicked wildfire inside me instantly reignites as his gaze drops to my mouth.
The thick frustration that filled the room just moments ago thins into a sweet trepidation, curling around us with a daring charge. So delicious. But so dangerous.
I carefully step back and clear my throat. Jack does the same. We're masters of avoidance.
Without another word, he moves past me and marches down the hall. That's when I spy the blood running down the back of his shirt from a large gash between his shoulder blades.
My heart stops.
"Jack?" I say, staring with wide eyes. "What happened to your back?"
He looks over his shoulder and frowns. "Oh. That." Turning back around, he continues striding down the hallway. "Knife wound."
Sometimes wrong can feel oh so right . . .
Jenna Lacombe needs complete control, whether it's in the streets . . . or between the sheets. So when she sets out on a solo road trip to visit her family in New Orleans, she's beyond annoyed that the infuriatingly sexy Jack Oliver wants to hitch a ride with her. Ever since they shared a wild night together last year, he's been trying to strip away her defenses one by one. He claims he's just coming along to keep her safe-but what's not safe for her is prolonged exposure to the tattooed hottie.
Jack can't get Jenna out from under his skin. She makes him feel alive again after his old life nearly destroyed him-and losing her is not an option. Now Jack's troubles are catching up to him, and he's forced to return to his hometown in Louisiana. But when his secrets put them both in harm's way, Jenna will have to figure out how far she's willing to let love in . . . and how much she already has.
Chelsea lives in Phoenix, Arizona where she spends most of her time writing stories, painting murals, and avoiding housework at all costs. She's ridiculously bad at doing dishes and claims to be allergic to laundry. Her obsessions include: superheroes, coffee, sleeping-in, and crazy socks. She lives with her husband and two children, who graciously tolerate her inability to resist teenage drama on TV and her complete lack of skill in the kitchen.
August 27, 2014 By nhv9sl
August 19, 2014 By nhv9sl
Combust is the first in an Explosive spin-off series called The Wellingtons.
Title: Combust (The Wellingtons, #1)
Author: Tessa Teevan
Publication Date: August 19, 2014
Genre: Contemporary Romance
After years of being called a tease and then being labeled the Virgin Queen, Andi Kane decides that when she goes off to college, she's ready to ditch the labels. She's grabbing the bull by its horns and riding as wild as she can.
Fate must be smiling on her the night she meets Cohen Wellington, the cute boy-next-door and fellow music lover. Their connection is instant, and as the night progresses, she knows she's found The One. Only…it doesn't go exactly the way she had planned it. And even though she can't get him off her mind, some humiliations are just too much to overcome. She walks away, never planning to see him again.
Three years and a whole lot of experience later, Andi and Cohen are suddenly drawn together again, and it doesn't take long before it's clear their connection is stronger than ever.
Fate. Destiny. Kismet. Whatever you want to call it, these two fall hard and fall fast. Their love burns hot, but when their plans for the future seem to move in two different directions, will it be enough to sustain the flames, or will the fire consume them, their relationship combusting before their very eyes?
Sometimes love comes quickly without question, without hesitation, and without fear. But this kind of love is once in a lifetime, and sometimes you just have to ask yourself, can it really last?
She stands up and begins looking around. "She was actually just here about ten minutes ago, but I told her you weren't due in until one. She said she'd wait, but I don't see her." She continues looking until her eyes light up. "Oh, there she is. I'd spot that beautiful red hair anywhere. She's at the table in the corner, her back turned to us."
At the mention of beautiful red hair, my heart nearly skips a beat. I mentally ridicule myself. I have no idea why I still think every single redhead I see is going to be Andi. As I turn to see where Mrs. Marsh is pointing, I easily spot the redhead. I'm about to thank her and head towards the back table when someone across from her nods in my direction. Slowly, she turns her head, and as our eyes meet, I can't move from my spot.
Less than twenty feet away from me is the girl I've been simultaneously looking for and avoiding for the past three years.
The girl whose mixtape has nearly worn out from continuous play.
The girl I'm supposed to tutor and not five minutes ago I made a vow to keep my hands off of.
Less than twenty feet away from me is Andi. For the first time in over three years, I'm face to face with her. Ruby.
AMAZON US: http://amzn.to/1rJGHqJ
Books by Tessa Teevan
Explosive series
Ignite (Explosive #1) | Incinerate (Explosive #2) | Inflame (Explosive #3)
Sweet Southern series
Sweet Southern Sorrow (Sweet Southern #1)
I'm a twenty something book junkie who is also obsessed with sports. Bengals, Buckeyes, Reds are my teams! I work for the government during the day, hang out with Air National Guard on the weekends, and have been married to my own book boyfriend for over seven years. We currently live right outside of Dayton, OH with our two cats.
If I'm not writing or looking through tons of photos of hot men, all in the name of research, then you can probably find me curled up with my Kindle, ignoring the rest of the world. I love my sports almost as much as I love my books. My other obsessions include red wine, hot men, country music, and all things Grace Potter.
Website | Facebook | Twitter | Email |Goodreads
10 – $10.00 Amazon Gift Cards
August 18, 2014 By nhv9sl
We're excited to share the cover for author Rebecca Shea's upcoming release, Unforgiven, which releases on September 22, 2014!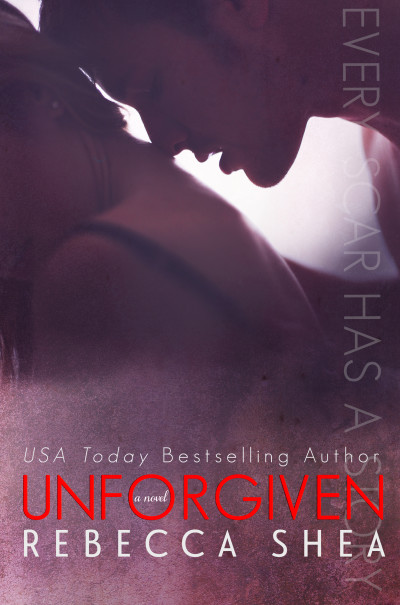 A companion novel to "Unbreakable" & "Undone" and is the final book in the Unbreakable series — This is Lindsay and Matt's story.
Lindsay Christianson seemingly has it all—the perfect career, the perfect boyfriend, and the best-laid plans for a perfect life—until one phone call changes everything.
With a moments notice, Lindsay must choose between her perfect life and her professional dreams. The choice momentarily seems clear when the opportunity to propel her career abruptly sends her across the country, leaving everything she loves behind in North Carolina.
Navigating a new city with a broken heart and a job where her colleagues will do anything to sabotage her success, the pressure quickly becomes too great. When old habits resurface, Lindsay finds herself chasing demons she thought were long since buried.
With pain and destruction left in her wake, will Lindsay find a way to erase the damage she's done, or will her sins remain unforgiven?
**This book is a Contemporary Romance and contains mature subject matter. It is not intended for those under 17 years of age.**
Unforgiven by Rebecca Shea from Becca the Bibliophle on Vimeo.
"All right, everyone." Lindsay stands up and pushes back her chair slightly. She wobbles a bit on her heels and rests her hand on my shoulder to steady herself. "Apparently, tonight is as good as any night to let you all in on a little secret." She wipes the palms of her hands down the sides of her black dress.

"So, for a little over a year now, Matt and I have been seeing each other." There are a few chuckles, but mostly everyone sits silently listening to Lindsay. "We've kept it quiet for a while simply because it's what worked for us." She shrugs. "It started off casual and just turned into more, and we didn't really make a big deal out of it." She looks down at me and smiles the most beautiful, genuine smile I've ever seen. Her blue eyes sparkle in the lights from the crystal chandelier and her long, blonde hair hangs in waves. She looks almost angelic in the dimly lit room. "So, cat's out of the bag." She laughs and raises her glass. I stand up and raise my glass next to hers. "To Matt and me," she says with a smile on her beautiful face. I lean in and press a long kiss to her lips while everyone hoots and hollers around us.

"I love you, sweet girl," I say between kisses.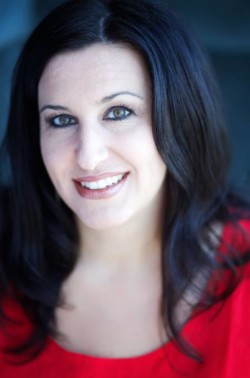 Rebecca Shea is the USA Today Bestselling author of Unbreakable and Undone. She lives in Phoenix, Arizona with her family and her beagle, Miles. From the time Rebecca could read she has had a passion for books. Rebecca spends her days working full-time and her nights writing, bringing stories to life. Born and raised in Minnesota, Rebecca moved to Arizona in 1999 to escape the bitter winters. When not working or writing, she can be found on the sidelines of her sons football games, or watching her daughter at ballet class. Rebecca is fueled by insane amounts of coffee, margaritas, Laffy Taffy (except the banana ones), and happily ever afters.
August 17, 2014 By nhv9sl
Cross My Heart
Heroes of Seaside Point, Book 2
Sometimes honesty is a bitter pill to swallow.
Attempting to escape a minor distraction in her medical career, Dr. Verity Thomas finds that statement to be true when she keeps her past private and her present, secret. Only, her meticulously-planned intentions go horribly wrong when her skeletons escape from the closet and take center stage.
Paramedic Travis Dupree vows to keep Verity's secrets, determined to crack her resolve in the process. Although he isn't quite sure of her motives, intuition tells him he is wired to cope with the female psyche. After all, he has raised a pair of mischievous twin girls – he deserves a gold medal for patience.
When minor distraction becomes a major roadblock, Travis is forced to break his word and the couple must dismember the skeletons bone by bone in order to build a future.
Amazon ~ Amazon UK ~ IBooks ~ Barnes & Noble
Annessa finished her brownie, licked her fingers, and then reached for a napkin. "Let's get this party started."
Verity nodded in agreement. "Who was in charge of entertainment?"
"Me." Annessa's sly grin almost made her wish she hadn't asked. "Any requests?"
She raised an eyebrow. "Did you call a stripper?"
"No. That's what started the trouble last time."
Lexi frowned. "I though Tequila was responsible."
"That too," Annessa mumbled. "This time, I planned a scavenger hunt."
"That sounds fun!" Lexi sat forward in her chair, obviously intrigued. "Did you warn the neighbors?"
"No." Annessa grabbed several cards from a table beside the sofa. "I highly doubt the neighbors will have the items on this list."
Verity accepted her card from Annessa and then read the items she was supposed to collect: a badge, a helmet, a pair of men's boxers or briefs, a baseball bat, a twenty dollar bill, and a slice of chocolate cake.
Severely competitive by nature, she knew without a doubt she could commandeer each and every item on her list in less than fifteen minutes. Explaining how to her friends, however, would take more than forty five. Time stood still as she attempted to wrap her brain around the minute possibility of giving up before the game began.
Finally, she cleared her throat. "How on Earth am I supposed to get number three?"
Annessa leaned down to read the list and then grinned while she straightened. "Surely you know someone who will hand over his boxers."
No need to hand them over, there was an extra pair in her dresser drawer – a fact she refused to share with the other women. Instead, she attempted to turn the tables. "I see an unfair advantage here."
"Don't worry, Verity." Lexi shrugged, obviously not as concerned about acquiring a pair of men's underwear. "I'm in the same boat."
Annessa raised an eyebrow. "Are you in or out?"
"I'm in as long as we agree that you and Vanessa have to ambush someone other than Dane and Casey."
"Fine, but I have another stipulation. You can't buy them, they have to come off a warm body."
"You guys are always so much fun!" Lexi giggled and stood.
Annessa cocked her head to one side. "Travis hasn't given you the steer clear of the Dupree twins warning?"
Verity laughed out loud and then immediately realized she'd given them a wealth of information. A shiver crossed her neck when Annessa moved her gaze directly into hers.
"He warned you, huh?"
"He might've mentioned something like that."
"Oh, really? When?"
Vanessa swallowed hard and held her ground. "He carted me out of McGill's the same time Casey did you, remember?"
"He did, didn't he?" Her friend simply nodded. "Better you than me."
"So, how long is this hunt going to take?" Vanessa gestured at the kitchen. "I don't want the pie to burn."
"We each have six items to collect," Annessa explained. "I say we meet back here in an hour. The first one to return with all her booty wins."
Still hesitant, Verity rubbed her card against her palm. "What's the prize?"
"Well, if you're lucky, you'll find your own prize. But at far as the party is concerned, you win bragging rights."
"For what?"
Annessa's mischievous grin returned. "Talking a man out of his boxers."
"I'm taking the pie out." Vanessa headed for the kitchen. "I'll finish cooking it when we're done."
Annessa lifted her wrist and glanced at her watch. "Synchronize your watches, ladies. As soon as Vanessa returns, the game begins."
I'm Yours – Jason Mraz
http://www.youtube.com/watch?v=Yy0AmZu3xLg
Something' Bad – Miranda Lambert/Carrie Underwood
http://www.youtube.com/watch?v=JsOLu2taXKQ
Burn it to the Ground – Nickelback
http://www.youtube.com/watch?v=q0HElo91a4s
Sweet Emotion – Aerosmith
http://www.youtube.com/watch?v=PvezjDat48U
Fighter – Christina Aguilera
Guest Post
Greetings from the hot and humid state of Oklahoma! My name is Mia Dymond and I write sexy contemporary romance novels with a twist of sass. I currently have fourteen novels available on retailers including iBooks, Barnes & Noble, Kobo, Amazon, and Smashwords.
My most recent release is Cross My Heart, Book 2 in the Heroes of Seaside Point series. This novel is the story of Verity Thomas and Travis Dupree, who were introduced in Book 1, Tattoo My Heart. To bring you up to speed, enjoy an excerpt from Tattoo My Heart:
Travis breathed a sigh of relief when his hands hit the nearest wall, preventing him from falling flat on his ass, still not quite sure why he stumbled in the first place.
"You can't go in there."
At the sound of a sultry, soft-spoken voice, he glanced down between his arms and noticed he now caged an all-too-familiar beautiful creature. A waterfall of long, black hair framed the fair-skinned beauty with sleepy, glazed eyes.
"Verity? What the hell are you doing here?"
"Vanessa's getting married."
He lifted one hand and ran it through his hair, grinning at the hiccup and giggle that followed her response. "How much have you had to drink?"
She dismissed him with a wild wave of one dainty little hand. "Not much."
He snickered at the next hiccup that left her mouth and ran his knuckles down the side of one smooth, porcelain cheek. "I think you're mistaken."
A soft sigh left her plump, pouty lips as she rested her head back against the wall and blinked several times in rapid succession as if she could clear the haze from her incredibly sexy midnight blue eyes. Eyes so blue they were almost black in the heat of passion.
"In fact," he said as he lowered his head, "I'd say you're pretty drunk, Doc."
Before he could stop himself, Travis pressed his lips to hers. Her eyes widened and he prepared for a struggle. Instead, she draped both arms around his neck and split his lips with her tongue.
His cock hardened when a breathy moan left her throat and her full breasts caressed the surface of his chest. Out of desperate need, he moved his hands from the wall and slid them beneath her shirt to palm each one, plucking her peaked nipples with a thumb.
"Travis, please."
Her whispered plea traveled the length of his dick as she thrust her breasts further into his touch. Suddenly, logic and promises evaporated into thin air. He smashed his hips against hers, aligning his greedy cock with what he knew to be a warm, wet treasure. Another whimper vibrated his lower lip and then she ground against him. Up and down, then side to side with some sort of cock-strangling hip roll thrown in.
His scalp tingled as her hands left her neck and tunneled in his hair, her fingers winding in the strands, pulling and squeezing with each lazy roll of her hips. Ah, damn, if he could find the strength to release her breasts, it would only take seconds to lower his zipper. And only a few more milliseconds to cram himself between her legs and take them both to Heaven.
Or hell.
His dick screamed in agony while he groaned out loud and gently separated their lips. "Verity baby, this is dangerous."
"Don't care." Her hands left his neck to cup the bulge in his jeans.
"You will tomorrow." With his dick now cursing, he moved her hand to his mouth and pressed a kiss to the palm.
"Fine," she mumbled.
He straightened her top and motioned with his head at the ladies room door. "Is Van the only one in there?"
She nodded and swayed to the left.
"Whoa." He grasped her elbow and lowered her to the floor. "Sit right here."
"That's the ladies room."
"Yeah, so?"
She placed both palms against the floor and attempted to move her legs underneath her to stand. "So, I'm a girl. I'll go."
Travis snickered. Girl? No, Dr. Verity Thomas might be female, but she was no girl. She was a full-blown, swallow-your-tongue incredibly beautiful woman. The one woman whose brilliant mind, as well as her amazingly sexy body, held his divine interest. And the one woman who insisted they keep their association quiet.
He gave her shoulders a gentle push until her sweet little ass kissed the floor. "Then I'd have to carry you both out. Just make sure no one comes inside behind me."
"Oh please." She rolled her head to one side and snorted. He bit the side of his cheek to keep from grinning at the obvious alcoholic-induced noise. "I'm a doctor. I know how much I can drink before my body is affected."
He squatted in front of her and took her chin in his hand. "Sweetheart, you might be the doctor, but take it from me, your body is definitely affected. And if you'll tilt your eyes downward, you'll see just how affected mine is at the thought of you losing control."
I hope you'll enjoy Cross My Heart! Happy Reading!!!
Mia Dymond
I write contemporary romance novels with sexy, alpha males and females with attitude to boot. I live in a zoo,hold down a full time job, and am trying to coax my creative muse from her cage. So BEWARE, the madness may rub off on you! ~ Facebook
Other books in this series:
Tattoo My Heart -FREE on AMAZON and iBooks for a limited time
It all began with a sixth shot of Tequila …
Independent, carefree Annessa Dupree knows she has a knack for attracting trouble but doesn't realize her true talent until she witnesses a wedding day murder. Armed with the terrible secret, running home is her only option.
Sheriff Casey McIntyre has loved Annessa since the tender age of twelve, trouble and all. Hell-bent on mending past differences between them, he welcomes her home with open arms.
When Annessa is forced to reveal the real reason for her return, Casey must save her life while earning her trust.
Mia is giving away a $10 amazon gift card and 3 swag packs
June 26, 2014 By nhv9sl
The Needing More Series is one of my favorite series of all time! All three books are 5 heart reads from me! 
Congrats & Happy Release to Julie Richman! 
The Needing Moore Trilogy Box Set is LIVE!
All three Bestselling, Top-Rated Books from The Needing Moore Trilogy by USA Today Bestseller Julie A. Richman, PLUS never before seen BONUS CHAPTERS for each book and is ONLY $4.99
SCHEDULED RELEASED: June 26th
Goodreads Link:  http://bit.ly/1nyIT0N
Amazon: TBD
Barnes & Noble: TBD
iTunes: TBD
All three Bestselling, Top-Rated Books from The Needing Moore Trilogy by USA Today Bestseller Julie A. Richman, PLUS never before seen BONUS CHAPTERS for each book.
 SEARCHING FOR MOORE – Book 1
I lost the love of my life when she disappeared without even a goodbye.
It was the 80's – there was no internet, no Google, no cell phones.
If you wanted to disappear, you could.
And she did.
She crushed my soul.
A friend just told me he saw her on Facebook.
And now I'm a keystroke away from asking her the question that's haunted me for two decades.
"Why did you leave me?"
 Two decades after she broke his heart, sexy entrepreneur Schooner Moore uncovers the truth and betrayal his life has been built on when he Facebook friend requests college love, Mia Silver. Determined to win Mia's love once again, Schooner embarks on a life-altering journey that could cost him everything.
 MOORE TO LOSE – Book 2
Continuing the fight for their happily ever after that began in Searching for Moore, Schooner Moore and Mia Silver struggle to overcome the ghosts and baggage they accumulated during their time apart.
Exploring the missing 24 years when they were separated, Moore to Lose follows Mia's journey from heartbroken teen to kickass businesswoman to her emotional reunion with Schooner and the exploration of the love that was ripped from them.
But is their love really strong enough to overcome the damage of those missing 24 years or will they continue to be ripped apart by pasts that can't be changed?
MOORE THAN FOREVER – Book 3
"You have no idea of what you do to me, Baby Girl."
"It's smoochal."
 Is the love they always dreamed of enough?
 Continuing the emotional journey of love and betrayal that began on a college campus in Searching for Moore and turned their worlds upside down in Moore to Lose, handsome, California entrepreneur Schooner Moore and sharp and sassy, New York advertising agency owner Mia Silver continue to be confronted with the harsh reality of the remnants from the lives they lived apart for 24 years.
 Now, Schooner Moore and Mia Silver face the ultimate challenge – were they really meant to be together or will their pasts continue to tear them apart?
 On the heels of the birth of their newborn son, Nathaniel, Schooner and Mia must decide if their love and loyalty to one another is strong enough to learn to grow together as a couple or if the life they always dreamed of sharing was better left as a teenage fantasy.
Moore To Lose by Julie A Richman (Book Two: Needing Moore Series
Damn, this woman could bring him to his knees. There they were – both standing there, naked. Vulnerable. The truth was finally out. And if he was standing there high on the edge of a  cliff, he wasn't standing there alone anymore. Mia had joined him. She was as bold and fearless as she'd always been. This was the Mia Silver with whom he had fallen hopelessly in love.
          "We're going to be ok, Mia," he reassured her. He wasn't going to allow himself to believe anything else. He could picture her shaking her head yes on the other end of the phone as he heard her trying to hide her tears. He pictured gently wiping them away with his thumb.
          "You promise, Schooner?"
          And as always with Mia, making a promise was so damn easy. "I promise, Baby Girl."
Author Julie A. Richman is a native New Yorker living deep in the heart of Texas. A creative writing major in college, reading and writing fiction has always been a passion. Julie began her corporate career in publishing in NYC and writing played a major role throughout her career as she created and wrote marketing, advertising, direct mail and fundraising materials for Fortune 500 corporations, advertising agencies and non-profit organizations. She is an award winning nature photographer plagued with insatiable wanderlust. Julie and her husband have one son and a white German Shepherd named Juneau.
Website | Facebook | Twitter | Goodreads | Pinterest