July 28, 2015 By nhv9sl
Wicked Fall (The Wicked Horse Series Book #1)
Sawyer Bennett
Release Date: July 28, 2015
Never in your wildest dreams could you begin to imagine all the filthy and depraved things that go on inside The Wicked Horse. Step inside and Woolf Jennings will make every one of your dirty fantasies come true.
He's covered in a facade of deception. An enticing blend of multi-millionaire and hot-as-hell Wyoming rancher, those that think they know Woolf Jennings admire his abilities to preside as CEO of his family's cattle and oil empire. But only a privileged few truly understand what fuels the glitter of depravity in those gorgeous blue eyes. Only a few know he's opened up a sinfully erotic and private sex club named The Wicked Horse right at the base of the beautiful Teton Mountain range.
Sweet Callie Hayes has returned home to Wyoming and is looking forward to starting her life over again. After a night of impetuosity, she's managed to put herself right in Woolf's line of sight… the man who she foolishly offered up her virginity to years ago and was flatly turned down.
Now Woolf is seeing that Callie is all grown up and has a kinky side to her that leaves him as confused as it does turned on. Worse yet, both Callie's dirty desires and sweet heart are getting under his skin, and making Woolf question everything he's ever believed about himself.
Goodreads Link: https://www.goodreads.com/book/show/25634016-wicked-fall
Buy Links
Amazon: http://amzn.to/1OLVOMo
iBooks: https://goo.gl/Lt0e7m
Google Play: https://goo.gl/wQJtUq
Audible: http://goo.gl/IDejlC
I have read all of Sawyer Bennett's books and I love them all. Sawyer has the ability to come up with new stories, characters and plots that are unique and interesting. You never feel like you're reading the same story over and over again. Case in point, Woolf. Named for a literary icon, but fits the mold of the predatory animal. In a good way. Woolf is running the family cattle and oil empire, but his secret passion is his sex club The Wicked Horse. When Callie, a woman from his past, shows up in his club he can't help but want her. When he finds out that she's looking for something extra in her sex life, he can't hold himself back. Will Woolf's lifestyle connect him and Callie or will it push her away? Can Callie handle the kinky side of Woolf? These two have crazy hot chemistry! I loved this story about second chance love, finding yourself and truly being who you are meant to be! Woolf is sexy, smart, hot, dirty-mouthed with a soft side. I can't wait for the rest of the books in the series! Bring 'em on!
No, I don't want to nibble at life. I want to take a big fucking bite, suck down its juiciness, and swallow it hard with a moan.
With such force that in this moment, I would do whatever he asked of me. I'd give him my soul. Most definitely my body.
"Don't you ever call yourself 'pathetically dull' again because that was single-handedly the sexiest, most exciting thing I've ever seen in my life."
I loved Sawyer's Last Call Series at in Shaken, Not Stirred you meet Tenn's Brother, Woolf and the minute I met him, I knew he had a kinky side so I was so excited that he was getting his own story and it would be the start of a new series!
Woolf is the CEO of his family's business and even though he loves the ranching side of it, he doesn't like the sitting behind a desk part. It's not his passion, his passion is more on the kinkier side. He decides to open a nightclub called The Wicked Horse but what he really loves is what's behind it, The Silo and private cabins for exclusive club members. The Silo is more open and caters to people that enjoy being watched and watching the action behind the windows in the rooms. The private cabins are for the ultimate fantasies of couples and singles that want to enjoy each other pleasures. Woolf has opened this club with his best friend since college, Bridger. Both men enjoy all kinds of women but only for pleasure and nothing more until one night when Woolf sees the sweet woman from his past that shouldn't be in the club…
Callie wants to let loose after coming back home. She needs this after what has just happened a few days ago. She doesn't want to just be the sweet and obeying Callie anymore, she needs to find herself and The Wicked Horse nightclub is a great place to start until she sees him. Woolf. The man she has loved since he was putting frogs in her bed as a child. She had no idea he owned this club and now she was about to get to know a while lot more about his new businesses.
Woolf and Callie have a past that includes one night of sexiness but it never went any further, Woolf left and he seems to have a pattern when it comes to her. He is torn between knowing the sweet Callie and this new Callie. He doesn't want her to get into more than she could handle and he doesn't believe he is good enough for her. But after she opens up, she is more open to his kinky side than he thought. But is it an act or is that really her? Is she only showing this side to prove something to him?
Woolf's passion is The Silo and the pleasurable cabins but can he have them and Callie? Will he have to give up one for the other? Is Callie enough for all of his desires? And can she accept Woolf's kinky side?
I loved Woolf and Callie's story! It's about second chances, acceptance, finding your passion and finding yourself. Woolf and Callie's chemistry is off the charts hot but is that enough?
I can't wait for the next book! The preview is fucking hot.
Quotes:
"I'm not the same girl you grew up with," I tell him hotly. Well, at least I don't want to be the same girl he grew up with. That Callie Hayes has spent years of her life being quiet and well mannered, leading a peacefully dull existence up until now.
"Don't ever call yourself 'pathetically dull' again because that was single-handedly the sexiest, most exciting thing I've ever seen in my life."
"She and I are too different," I point out. "She's all sunshine and sweet lemonade. I'm like a thunderstorm and will roll right over her, ruining everything she is."
(entries accepted until 11:59 pm EST on August 3, 2015)
New York Times and USA Today Bestselling Author, Sawyer Bennett is a snarky southern woman and reformed trial lawyer who decided to finally start putting on paper all of the stories that were floating in her head. Her husband works for a Fortune 100 company which lets him fly all over the world while she stays at home with their daughter and three big, furry dogs who hog the bed. Sawyer would like to report she doesn't have many weaknesses but can be bribed with a nominal amount of milk chocolate.
Sawyer is the author of several contemporary romances including the popular Off Series, the Legal Affairs Series and the Last Call Series.
Stalker Links
Facebook: https://www.facebook.com/bennettbooks
Twitter: https://twitter.com/BennettBooks
Instagram: https://instagram.com/sawyerbennett123/
Goodreads: https://www.goodreads.com/Sawyer_Bennett
Sign up for Sawyer's newsletter:
http://sawyerbennett.com/signup/
April 14, 2015 By nhv9sl
Ropes and Revenge by Jessie Evans 
(Lonesome Point, Texas #6) 
Publication date: April 14th 2015
Genres: Adult, Suspense
Eight months ago, John Lawson lost his wife and best friend in a tragic accident on his family's ranch. In the time since, he's devoted himself to two things—taking care of his two newly motherless sons and proving that Lily's accident was no accident. Now, he finally has hard evidence that his wife was murdered and he won't rest until he has the killer's blood on his hands. He doesn't have time for anything but vengeance, especially not a crazy ghost hunter wanting to poke around the old spring on his family's ranch.
Persephone Styles—Percy to her friends—learned about ghosts the hard way, when she was orphaned by a violent crime at the age of seven. Ever since, she's seen spirits and been obsessed with studying souls beyond the grave. She's in Lonesome Point to document the town's spectral activity, but finds herself powerfully drawn to widower John Lawson and empathizing with his grieving children. For the first time in years, Percy is as riveted by the living as she's always been by the dead and longs to be a part of John's life.
But when one night of passion becomes something more, Percy realizes John is as haunted as she is and that the man she's coming to love is walking a dangerous road that may end with him becoming a murderer's next victim.
Nook: http://bit.ly/18ErS5g
Googleplay: http://bit.ly/1GTIHEk
Kobo: http://bit.ly/1EoPYcX
iBooks: http://bit.ly/1uO3BUF
The Lonesome Point, TX series is one of my favorites. Jessie Evans knows how to write a sexy cowboy! Her writing gets better with every book and Ropes and Revenge has the most heart of the series, and the most suspense. John lost his wife, Lily, seven months ago in a tragic accident. Well, John doesn't think it was an accident and he's been trying to prove it. Persephone is a psychic and she comes to Lonesome Point, a well-known haunted place, to help restless spirits cross over to the other side. When John meets her he's mad that she's on his land and he's rude to her. He's also attracted to her and that scares him. John gets a chance to apologize to Percy, and something sparks between them. She vows to help him find out who killed Lily. They form a fast friendship and Percy realizes that she wants him. John is dealing with the loss of his wife and finding her killer and now with the guilt of having feelings for Percy. Things heat up between John and Percy while they search for evidence of the killer. John wants to keep her safe and she instantly becomes one of the family. She's different than any woman he's ever known. Different than his late wife and he doesn't know what to do with his feelings. Will John let himself find love again before it's too late? Will Percy be able to find the killer and help John move forward? Percy is smart and funny and John is sexy and serious. They complement each other perfectly! John learns to let laughter into his life again and Percy realizes that she's not her past. This is the ultimate second chance at love story. It's possible to find love twice in a lifetime and even if it's scary, you have to make the jump!! This was the perfect way to close out the series. There are some surprises in store for other residents of Lonesome Point and I can't wait to find out what they are!
She tasted like mercy and forgetfulness, and for the first time in forever, John found himself completely lost in a moment.
"Because I don't want anyone to hear the hungry sounds you make when we're kissing except me."
Percy's breath rushed out. "I make sounds?"
"Sexy little whimpers and moans," John continued in that rough whisper that threatened to undo her.
"Never," John said. "I like your naughty side. And your sweet side. And the side that bosses me around when I'm being an short-sighted asshole."
"I'm not good with people," Persephone said, holding his gaze for a long beat before she continued. "I don't know what to say to help them feel better when they're hurting, but sometimes I can help them by helping the people they loved. I know you don't believe in ghosts, but I do and I care about them and I want to help them find peace. That's all. I believe everyone deserves peace, don't you?"
"I believe people don't get what they deserve," John said, his voice rough. "Now leave. Please."
She had to leave before the earnest look on her beautiful face or the empathy shining in her eyes broke him and he started spilling his guts to a total stranger. This woman didn't deserve to know that his wife was dead or that he still mourned her like it had happened yesterday, not seven months ago. She didn't deserve to know that a weak, pathetic part of him almost wanted to believe in ghosts, just so he might have some hope of communicating with Lily, of being able to tell her how much he loved her one more time.
But that's what people like this woman counted on.
"John, please," Persephone whispered in her feather soft voice. "Let me help if I can."
His stomach went sour. Persephone probably already knew that Lily had died last spring. She would have done her research before coming here to prey on his grief the way charlatans like her had preyed on the suffering for centuries. If he gave her another ten minutes, he had little doubt she would be offering to help him contact Lily on the other side.
For a fee, of course. A fee he was sure dozens of sad fools had paid her through the years, but he wasn't going to be one of them.
"Get off my land," he repeated in a firmer voice. "I have nothing to say to you and I don't want, or need, your kind of help."
Her thin shoulders slumped and a defeated expression tightened her delicate features. "All right. Well, I… I guess I should know better by now," she mumbled as she turned to walk toward the four-wheeler.
"Know better than to try to scam people?"
She slid one leg over the four-wheeler before turning to face him, giving him a moment to register how out of place this elegant person looked on the dusty red machine before she spoke. "I should know better than to reach out to people like you, but I can't help myself. I keep hoping…" She shook her head wistfully. "But I suppose I'll grow out of that, sooner or later."
She reached for the ignition. "Good luck, John. I hope things get better for you soon."
John crossed his arms and watched her go, determined to keep his expression impassive. He didn't want her to know how shitty the seemingly genuine concern in her voice made him feel. He didn't want to think about being part of the reason someone stopped hoping to forge connections with people different than themselves.
Lily had been totally different than the girls he'd dated before her. Until he'd met his freckle-faced, sass-talking, no-bullshit wife, he'd dated women who took far better care of their outsides than their insides. He'd been a sucker for a pretty face and a nice rack and hadn't looked too far beneath the surface.
And then he'd met Lily and learned what a difference a heart made. She had taught him how to love, pushed him out of his emotional comfort zone, and refused to settle for less than everything he had to give. He'd fought her at first—determined to hold her at the same distance he'd held other girls—but with a mixture of stubbornness, humor, and kisses that took his breath away, she'd worn him down until he was putty in her hands.
On the day they were married, he'd been certain he would never love anyone more than he loved her that afternoon. But their love had grown deeper and stronger with every passing year. By the time they celebrated their ninth wedding anniversary, John had felt like she was a part of him, so deeply ingrained in his heart and dear to his soul nothing could tear them apart.
But death had ripped her away and taken the best parts of him along with her.
"Jesus, Lily." John bowed his head, his breath rushing out with a defeated sound. "See what an asshole I am without you?"
He waited, a pathetic part of him hoping he might hear her voice in his head again, the way he had Halloween night. But there was nothing but the sound of some critter digging in the ground on the far side of the stream, the gentle burble of water over stones from farther up the mountain, and Darcy snuffling as she sniffed the ground where Persephone Styles had stood a few moments before.
Either/Or Interview
Cake or Pie?
Cake. Always Cake. Forever Cake.
Rock or Country?
Country.
Homebody or Wanderluster?
Wanderluster. I haven't lived in the same city for more than 4 years since I was a child. I like to roam and see what there is to see.
Love or Money?
Love. Always Love. Forever Love.
Boxers or Boxer Briefs on your hero?
Boxer briefs. (Briefs are an abomination.)
Mermaid or Pirate?
Pirate mermaid. That sounds like fun.
All Natural or All Made Up?
All Natural. I love being able to shower and go in five minutes.
Tennis Shoes or High Heels?
Bare feet, unless it's date night. Then boots J.
Coffee or Tea?
Coffee. And lots of it. Tea in the afternoons when I need to decaffeinate.
Sports Car or Pick-up Truck?
Pick-up Truck. Though I've never driven a sports car so I could possibly be converted.
Ruler follower or Rule bender?
Rule bender. That's what rules are made for ;).
Kittens or llamas?
Kittens. I had a llama spit on me at the zoo when I was six.
Pickles or Cucumbers?
Pickles!
New York Times and USA Today bestselling author, Jessie Evans, gave up a career as an international woman of mystery to write the sexy, contemporary romances she loves to read.
She's married to the man of her dreams, and together they're raising a few adorable, mischievous children in a cottage in the jungle. She grew up in rural Arkansas, spending summers running wild, being chewed by chiggers, and now appreciates her home in a chigger-free part of the world even more. 
When she's not writing, Jessie enjoys playing her dulcimer (badly), sewing the worlds ugliest quilts to give to her friends, going for bike rides with her house full of boys, and drifting in and out on the waves, feeling thankful for sun, surf, and lovely people to share them with.
http://www.jessieevansauthor.com/
https://twitter.com/JessieDEvans
https://www.facebook.com/JessieEvansRomance
http://bit.ly/JessieEvansNewsletter
http://bit.ly/JessieEvansiBooks
http://bit.ly/JessieEvansAmazon
February 23, 2015 By nhv9sl
A Stone in the Sea
A.L. Jackson
Releasing February 23, 2015
He wanted nothing at all…
Until he found she had everything to give…
Sunder lead singer and guitarist Sebastian Stone has everything—fans, fame, and fortune. He also has a heart full of bitterness and a reputation for a short-fused temper. But an outward reputation rarely reveals the true man inside. Facing assault charges after trying to protect his younger brother, Sebastian is sent to Savannah, Georgia to lie low until the dust settles in L.A.
Shea Bentley is beautiful, kind, and hiding from the very lifestyle Sebastian has always embraced.
When the mysterious, tattooed stranger begins hanging out at the bar where she works, Shea is quick to recognize he is nothing but trouble, but she's helpless to the way her body lights up every time his intense gray eyes tangle with hers.
They both soon find themselves drowning in a sea of desire and passion that won't let them up for air.
Sebastian knows firsthand secrets never die, and he's not the only one who's hiding them.
Loving someone always comes with a price. But will it be Shea's past that costs them everything?
Amazon Print: http://amzn.to/1DdCXEW
iBooks http://bit.ly/asitsibook
Barnes & Noble: http://bit.ly/ASITSNook
Kobo: http://bit.ly/ASITSKobo
I can't even describe the feeling I get when I hear that AL Jackson is writing a new book. I've called her a literary genius before and it stands true now more than ever. Her writing is lyrical and poetic. Her words pull emotions from so far deep inside yourself that you never knew they even existed. The words flow across the page and lodge deep into your heart never to be set free. She is one of the best writers that I have ever read. Somehow her words heighten all of your senses and you're so immersed in the story that you smell the sea air, feel the wind on your face, taste the salty water, hear the music, and see the electricity between these two characters. I literally had chills while I read this amazing story and I finished it in one day! Sebastian has taken up residence in my heart right next to Jared and Christopher from the Closer to You Series.
Sebastian(Baz) is a bad boy. So bad. He's hiding out in Savannah while he waits to hear news of his fate. Not being able to stay cooped up inside anymore he ventures out to a local watering hole. Minding his own business in the back corner he feels her before he sees her. Shea. Her instincts tell her run away as fast as she can, but she can't deny the pull to this haunted, broken bad boy. They are both hiding secrets that may destroy them. But, they ignore the warning bells and jump into a passionate affair that threatens to drown their hearts. Will Baz be able to let go of his past and let Shea into his heart? Will Shea regret letting her walls crumble and letting Sebastian climb over them? This story has twists and turns and ups and down so drastic that I felt like I was on a rollercoaster ride. The best feeling in the world. I can't wait for more Baz and Shea.
For one rapturous second, time stood still as I got lost in a face that had to be the most beautiful I'd ever seen. It wasn't perfect, and maybe that was the problem.
No, not perfect. Just beautiful and dark and a little but frightening.
His tongue peeked out for a taste, and my knees went a little weak. Good God, he was a sipper.
"Bite your tongue, woman. That thing would be the only girl I ever loved." I bit my lip instead, my words becoming playful. "Well, doesn't that answer a lot of questions about you, Sebastian from California."
Fucking gorgeous. Knock the wind out of me kind of gorgeous. Sing from the mountaintops kind of gorgeous. Leave me begging on my knees kind of gorgeous. Yeah. That kind of gorgeous.
With a smile, I turned around, then froze when my sight registered the obscured figure leaning against the wall. A strangled gasp caught in my throat, and my heart took off at a sprint, blood pounding hard in my ears.
Pushing from the wall, he stepped from the shadows, his hands again stuffed deep in his pockets.
My heart rate only increased, the energy radiating from him almost as strong as the disappointment he'd left me with when he'd gone.
I pressed my hand to my chest to try to still the panic thundering against my ribs. "You scared me."
"I'm sorry." The words were soft. "That's the last thing I want to do."
But he did. I was scared of what he was capable of doing to me, the way I knew he held the power to trounce all over this hammering heart, to hold it in his hand and crush it into a million unrecognizable pieces.
"What are you doing here?" I asked on a shaky breath.
He looked to the sky and exhaled heavily, before he leveled his gaze back on me. "The same thing I'm doing every night, Shea. Thinking about you and wondering why the hell I can't stop."
My stomach flipped, and I gulped for air.
"What do you want from me?"
He laughed, lifted his elbows out to his sides in a helpless gesture without pulling his hands free. "Dinner?"
Nonsensical laughter shot from me. "At three in the morning?"
"Breakfast?" he amended, a coy smile pulling at his full, crooked lips.
Tingles spread across my skin, and I ran my hands up my bare arms. "I already told you I don't have time for distractions."
"Come on, Shea. It's just food. Go out with me. Just tonight."
Somehow I knew it was a lie, even though he wanted to believe it was true.
Nervously, I glanced to the back door all the while being inexplicably drawn to this man I didn't even know. I knew I should make a break for it, run for the safety of my little world and give him no opportunity to rip it apart.
"I am hungry," I found myself saying. After a long night of work, it was true. But it had nothing to do with the reason I was giving in.
Because I just wanted to…
I shook my head.
That was it. I just wanted. I wanted to be in his space. I wanted to understand why he had this pull on me. I wanted him.
Even though I'd never allow myself to have him.
Exclusive iBooks Pre-order
FACEBOOK RELEASE PARTY 4pm – 9pm EST: https://www.facebook.com/events/437176576441038/
A.L. Jackson is the New York Times bestselling author of Take This Regret and Lost to You, as well as other contemporary romance titles, including Come to Me Quietly, Come to Me Softly, Pulled, When We Collide, and If Forever Comes. She first found a love for writing during her days as a young mother and college student. She filled the journals she carried with short stories and poems used as an emotional outlet for the difficulties and joys she found in day-to-day life. Years later, she shared a short story she'd been working on with her two closest friends and, with their encouragement, this story became her first full length novel. A.L. now spends her days writing in Southern Arizona where she lives with her husband and three children. Her favorite pastime is spending time with the ones she loves. To stay up to date with important news on A.L. Jackson, including new releases, sales, and exclusive specials and excerpts, text "jackson" to 96000 to subscribe!
Newsletter http://bit.ly/ALJacksonNewsletter
Website www.aljacksonauthor.com
Facebook www.facebook.com/aljacksonauthor
Twitter www.twitter.com/aljacksonauthor
Pinterest www.pinterest.com/aljacksonauthor
Instagram @aljacksonauthor
Tsu: https://www.tsu.co/ALJacksonAuthor
October 12, 2014 By nhv9sl
Adult Erotic Contemporary
An insane love that will keep you from falling—or push you right off the edge.
All she needed was a job…
The last thing twenty-four year old grad student Angie Roberts needs is to worry about her new boss's father. After all, she's never even seen him. He remains sequestered upstairs in a house that looks like it should be the main feature in an episode of Hoarders. She had no idea the house was such a dump when she took the job. But she's concerned about the safety and health of the old man living under such horrid conditions.
What she got was a mystery…
Despite warnings not to venture upstairs, she wanders up to the second floor. What she sees is shocking. The man she finds is a gorgeous, sexy, middle-aged man– and he's stepping out of the shower. But something is definitely not right. Why would this wealthy, handsome man live in a house in such disrepair while his nine-teen year old son resides in a lavish penthouse? Why does he hide away from society? Why does he come to her rescue and then run away?
What she discovered was heartbreaking…
Angie learns that forty-four year old Grayson Whitmore suffers from schizophrenia. Paranoid, he retreats into his own world.
What she ended up with was a treasure…
Angie is determined to get through to Grayson. They form a friendship that blazes into an inconceivable love fired with raging passion. Angie must now come to Grayson's rescue because the wicked that has been perpetrated on him is unconscionable. First, though, she must gain the trust of a man whose mind does not allow for such a thing.
This is only the second novel by Lisa Eugene I have read but I already knew that it was going to be a different type of story and I was right.
Angie is a 24 year old nursing student and she also works at the local hospital a few days a week. She is helping out her family with bills and also paying for college so when she sees a job that is flexible with her hours she goes for it. When she meets her employer Charles she is surprised about his age and his cockiness but she needs this job, she will be cleaning out and organizing an old house so it can be worked on. She had no idea what she got herself into until she took her first steps into the home and even then it was not all of it.
Angie had no idea that someone was actually living in the house until she was about to be left alone there. She was told by Charles that his Father is living there but will be upstairs and that she could not go up there. She was told her was particular and doesn't leave the home. While working she felt she was being watched but nobody was around and one day when curiosity got the best of her she took the stairs and what she found was shocking and glorious. She might have even been a little scared but intrigued and wanted more especially after she discovered something he was trying to hide. It was not the illness but something more….
Grayson is the owner of the house and Charles' father. He does have a mental illness and has been living with it was twenty years but it got worse five years ago and he stopped taking his medication but he is not a danger to anyone. Angie and Grayson get into a routine and become friends. She cares for him very much but she doesn't want to push it because she doesn't know how he would react. It's not easy but worth it. She doesn't want him to just be seen as person with an illness but for the man she sees….A beautiful, smart, funny, capable and loving man. She will fight for him and he has to believe that she will when things get tough. Will their age difference get in the way? Can Angie get Grayson to believe in her? Will Grayson let her into his world?
I loved this story! It was beautiful, sexy and addicting. You will not only read a love story but also about the real issues with a mental illness that affects many. I was hooked from the start and was right there with Angie about wanting to know Grayson better….he is something else. He might not leave the house but he can still talk about the world he traveled as a child. He is also very intelligent and a book collector, who wouldn't love a man who loves to read and can give you a library. Angie is a very strong woman that believes in what is right and fights for it. She can also spot an asshat from a mile away.
Quotes:
I'd long ago grown tired of the self absorbed, overly zealous men who could literally get off by humping my leg like a dog in heat.
Every moment I spent with him, every piece of information I'd extracted was like a rare gem i's stolen from a treasure chest.
Seeing me so undone, Grayson squatted next to me and pulled me into his arms, apologizing and telling me not to worry. But I was worried. I was very, very, worried. For us. For him.
Lisa Eugene began writing as a way to mentally escape from the hectic medical world where she has been a practicing nurse for over twenty years. After publishing her first novel, STRICTLY BUSINESS, she quickly learned that readers couldn't get enough of the world she created and now she lives out her wildest fantasies by writing steamy romantic suspense for her fan-favorite Washington Memorial Hospital series.
When she's not plotting her next dangerous, fast-paced, sexy adventure, you can find her juggling a full time job, playing soccer mom, or curled up reading a good romance. Lisa loves hearing from fans; be sure to connect with her.
Twitter at @lisaeugene43
https://www.facebook.com/LisaEugeneTheSweetSpot
lisaeugene43@gmail.com
October 7, 2014 By nhv9sl

Everything done in darkness, will eventually be brought into the light.
I ran, but all it did was keep me one step ahead of my past. I tried to start over; new name, new identity. But you can't change your soul.
A fresh start at college was just what I needed. For a while, it worked. I was the party girl, the one that seemed confident, but it was a lie.
When guys kissed me–I felt only pain.
When they touched me–Nothing but fear.


Deep inside, every girl wants to be the beauty in the story, to find someone that will see you as their world.
But the truth? I was the beast. And as much as I wanted redemption, I wasn't fool enough to think I'd ever get it.
Until he walked into my life.


I wasn't prepared to fall for someone. My scars were too deep, the wounds too raw. But he offered me peace, he offered me security. I should have known it was just another lie–I should have known that falling in love with my professor was a bad idea.
But I was powerless to stop myself from falling.
And he was powerless to catch me.


Because the darkness finally caught up to me, and as fate would have it, a cruel twist almost bled me dry. But I'm stronger than I knew. I'm stronger than you think.
You think you know my story, but you don't….after all everyone has Shame in their lives– and I'm no longer afraid to show you mine.



September 22, 2014 By nhv9sl
A companion novel to "Unbreakable" & "Undone" and is the final book in the Unbreakable series — This is Lindsay and Matt's story.
Lindsay Christianson seemingly has it all—the perfect career, the perfect boyfriend, and the best-laid plans for a perfect life—until one phone call changes everything.
With a moments notice, Lindsay must choose between her perfect life and her professional dreams. The choice momentarily seems clear when the opportunity to propel her career abruptly sends her across the country, leaving everything she loves behind in North Carolina.
Navigating a new city with a broken heart and a job where her colleagues will do anything to sabotage her success, the pressure quickly becomes too great. When old habits resurface, Lindsay finds herself chasing demons she thought were long since buried.
With pain and destruction left in her wake, will Lindsay find a way to erase the damage she's done, or will her sins remain unforgiven?
**This book is a Contemporary Romance and contains mature subject matter. It is not intended for those under 17 years of age.**
So, I may or may not have an author girl crush on Rebecca. She's just one of those women who attract people because she's funny, smart, gorgeous and talented. She interacts with her fans and shares pieces of herself. I love the way she writes. It's unique and emotional. I loved the first 2 books in the Unbreakable series and I was starting to think that Matt and Lindsay were never going to get their story. They have both been in the previous books and were having a "secret" love affair throughout them. Lindsay and Matt are perfect for each other. She is independent and stubborn and he's laid back. He loves her something fierce, and you know that Lindsay loves him back. But, she's given an opportunity of a lifetime and she jumps on it leaving Matt and her life behind. My heart broke for Matt. He would never have chosen his job over his love. I admit to wanting to smack her for hurting Matt, but as you learn more about Lindsay and her demons you have nothing but sympathy and empathy for her. She's troubled, sad and lost and she turns to a destructive   source to take away her pain. Her life starts to spin out of control while her heart is breaking (and taking mine along with it.) Matt is left alone with his own broken heart and no obvious way to fix it. Landon and Reagan are there for Matt to help him pick up the pieces and move on. He will always love her, but he can't forgive her for not choosing him. Landon has a special place in my heart and on my list of all time favorite book boyfriends so I was very excited to see more of him. We've watched him grow up and put his own demons to rest. We also get to see Jess and Gabe. It was the perfect end to the perfect series.
All book retailers should include a box of tissues with the purchase of this book. I cried from the beginning to the end, and I stopped reading at the Epilogue because I didn't want to story to end. Really. Of course I finished it and it was amazing. Rebecca has outdone herself yet again. I can't wait to read her next book!
"I'm never letting you go, Lindsay. Before you came along, I was just a thirty-one-year-old cop with no goals or ambitions. Now I have someone I want to live for – live with. I don't ever want to be anywhere unless it's with you."
Emotionally I'm a dead man. She was everything to me – everything.
"There is nothing, absolutely nothing in this world that you could do that is unforgivable. When we had no one, it was you and me. And yes, there were times you had to idea you were helping me, but you were. Without you, I wouldn't be here. I'd be dead. I need you happy, but most importantly I need you healthy, " he says quietly.
"Did you turn it on?"
"Not yet."
"You're not turning it on to piss me off, aren't you?"
"Maybe."
"You're just as annoying as always, you know that , right?"
"Yep."
"Good morning, beautiful." Light kisses pepper my face and neck. I grumble and roll closer to Matt, wrapping my arm over his chest, securing myself to him.
"There is only one fault I can find in you," I mumble against his shoulder, my eyes still closed.
"What's that?"
"You're a morning person."
Matt chuckles as he pulls me on top of him and slides his hands down my bare back. I rest my head on his chest while his fingertips trace my spine and I shiver at his gentle touch.
"I like when you wake me up like this and touch me."
"I like waking you up and touching you. I'll never get enough of you, Linds."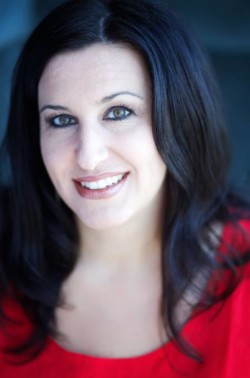 Rebecca Shea is the USA Today Bestselling author of Unbreakable and Undone. She lives in Phoenix, Arizona with her family and her beagle, Miles. From the time Rebecca could read she has had a passion for books. Rebecca spends her days working full-time and her nights writing, bringing stories to life. Born and raised in Minnesota, Rebecca moved to Arizona in 1999 to escape the bitter winters. When not working or writing, she can be found on the sidelines of her sons football games, or watching her daughter at ballet class. Rebecca is fueled by insane amounts of coffee, margaritas, Laffy Taffy (except the banana ones), and happily ever afters.
September 19, 2014 By nhv9sl
September 11, 2014 By nhv9sl
September 9, 2014 By nhv9sl
September 8, 2014 By nhv9sl
DANTE'S FIRE by Jennifer Probst
It's Time To Meet A New Kind Of Hero…
Dante Stark has a dark secret–a legacy left to him by his father which is both a blessing and a curse. A traumatic experience as a small boy gave him special powers of healing, but it comes with a price. Destined to wander the world alone to heal others, he's accepted his fate. Until Selina Rogers forces him to confront his deepest fears, erotic desires, and question his capacity to love.
Selina Rogers has made a name for herself at Inferno Enterprises. She's tough, confident and prepared to succeed. She's also built a world she believes is safe, until she's attacked and then saved by a masked stranger. As he helps her heal physically and emotionally, she becomes fascinated by his overwhelming power and gentle touch. Determined to show Dante the love he's been denying himself, Selina surrenders her heart, and dreams of a future with the mysterious man who completes her.
But will his dark legacy destroy them…or save them both.
I love Jennifer Probst and I was excited to hear that she was writing a paranormal novella. I loved this book. Dante is sexy and mysterious. He has a gift; a superpower. By day he is Daniel, by night he is Dante. He saves women and when the woman who consumes his thoughts needs saving he steps in. Selina is an independent woman working her way to the top. She doesn't have time for love or relationships but with Daniel it's different, she feels something and her body wants more. But one night she needs saving and meets Dante. She falls for both of them even though they are the same man. Dante is there to help her not love her, but he can't help it. Can he have both love and his gift? Will Selina still want him after she knows what he must do to save women? This is a great story by a wonderful writer! Don't miss it!
"But I learned something important. Scars aren't a weakness Selina. They're a sign of strength because we survived."
"I guess you don't date many Italians. I don't care if French women don't get fat. I like my pasta."
"My parents were Italian."
He made her laugh. He made her feel good about herself. He made her feel safe. And he was hot. All through dinner, she ached to touch him. To feel those carved lips slipping over hers. She already knew he'd be a patient, thorough lover.
Amazon:  http://amzn.to/1n0KsoT
iTunes:  http://bit.ly/1qcKNvl
Jennifer Probst wrote her first book at twelve years old. She bound it in a folder, read it to her classmates, and hasn't stopped writing since. She took a short hiatus to get married, get pregnant, buy a house, get pregnant again, pursue a master's in English Literature, and rescue two shelter dogs. Now she is writing again.
She makes her home in Upstate New York with the whole crew. Her sons keep her active, stressed, joyous, and sad her house will never be truly clean.
She is the New York Times, USA Today, and Wall Street Journal bestselling author of sexy and erotic contemporary romance. She was thrilled her book, The Marriage Bargain, was ranked #6 on Amazon's Best Books for 2012. She loves hearing from readers. Visit her website for updates on new releases and her street team at www.jenniferprobst.com.
Website: www.jenniferprobst.com
Facebook Fan Page: https://www.facebook.com/jenniferprobst.authorpage
Twitter:   https://twitter.com/jenniferprobst
Goodreads: https://www.goodreads.com/author/show/2965489.Jennifer_Probst