November 3, 2015 By Two Book Pushers

Happy Release Day to Heidi McLaughlin and her new book THIRD BASE!
Amazon UK → http://amzn.to/1SlHJXU
Amazon CA → http://bit.ly/TBzonCA
Amazon AU → http://bit.ly/1RsLt9g
BN → http://bit.ly/TBaseBN
Kobo → http://bit.ly/TBKobo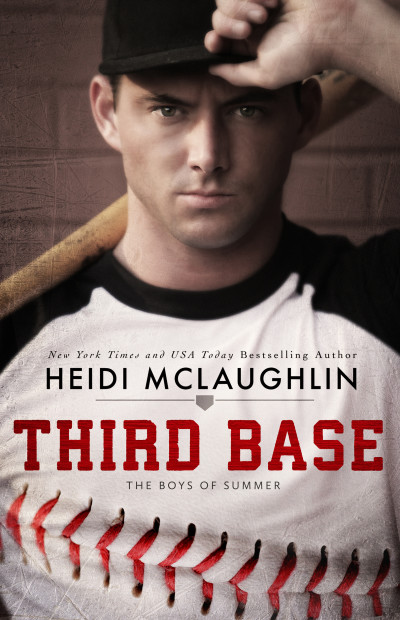 Ethan Davenport is already Boston's most eligible bachelor, in his second season with the Boston Renegades and has eyes for the girl behind the visitors' dugout who has been staring at him for a year.
That girl is Daisy Robinson, a journalism student at the University of Boston, a die-hard Renegades fan and determined to give Ethan a run for his money. He knows in order to have a chance with her, he needs to change his ways but he may just need her to wait until the off-season.
But with new found love comes challenges and Ethan and Daisy have to deal with his crazy schedule, school finals and his presence on her campus for some much needed media training. For Ethan nothing can come between him and Daisy, until a secret that she's been keeping threatens to destroy them both.
Release Date: November 4th

Third Base is the first novel in the Boys of Summer Series and it is also the first book I have read by Heidi McLaughlin. My blog partner loves her books and when I saw there was a new series I just knew I needed to read it.
Ethan is in his second season with the Boston Renegades. He is a rising star which is awesome for his career but it also brings more attention to his personal life. Rumors will be spread and even though some are true, Ethan needs to stop feeding the bloggers and fans more to talk about. He is learning his lesson now but there is still one blogger that just won't let up. This blogger knows the game but also loves the gossip behind the scenes. He also doesn't want unwanted attention to anyone he dates and that hasn't been an issue since he stays away from full blown relationships until now…
Ethan noticed a year ago that there's a woman who sits behind the visitor's dugout for every single home game. She sits alone with her hat low and Renegades gear on. She watches the game but he also sees her watching him. He knows because he watches her and one day he finally gets the nerve to met her. She is not like the other girls he has meet, she is a true fan of the game. She doesn't want to bag a player and brag about it. Daisy is shy, timid and the most beautiful girl Ethan has ever seen. He didn't know how beautiful she was until the hat was off but he felt it. Ethan wants to get to Daisy but she doesn't make it easy on him…why is she holding back? That is his biggest question.
Ethan falls hard and fast for Daisy but at times he isn't even sure she likes him because of the walls around her. But, he doesn't want to give up on her. There is something there, she is like a puzzle that he needs to put together but will she let him? He doesn't know all the details but knows she hasn't had the easiest life. Will Daisy let him in or let him fall to just leave him in pieces?
I really liked Ethan and Daisy but at times I wanted to slap them both. I also wanted to hug them. They definitely have their ups and downs because they are both stubborn and not being completely open with each other. I do like Daisy for Ethan because she really is a true fan of the game and they can talk about the game. And her not being a gold digger is a major plus.
I am a baseball fan so it was good that the book talked about the games and not just saying he was a player and it being in the background. I am not sure who the next book is about but there is one player I hope will get his own story in the future.
Quotes:
I don't care if it's only been a few weeks since we've officially met; the cat-and-mouse game of staring at each other for a year has been like foreplay without touching… it's been mental foreplay.
Sometimes you just have to put all your eggs in the basket and pray you don't drop it.
"Let's play, Ethan. Come hit a homerun," she whispers against my lips.
Cover by: Sarah Hansen at Okay Creations
Photography: Eric Battershell
Cover Model: Blake Farley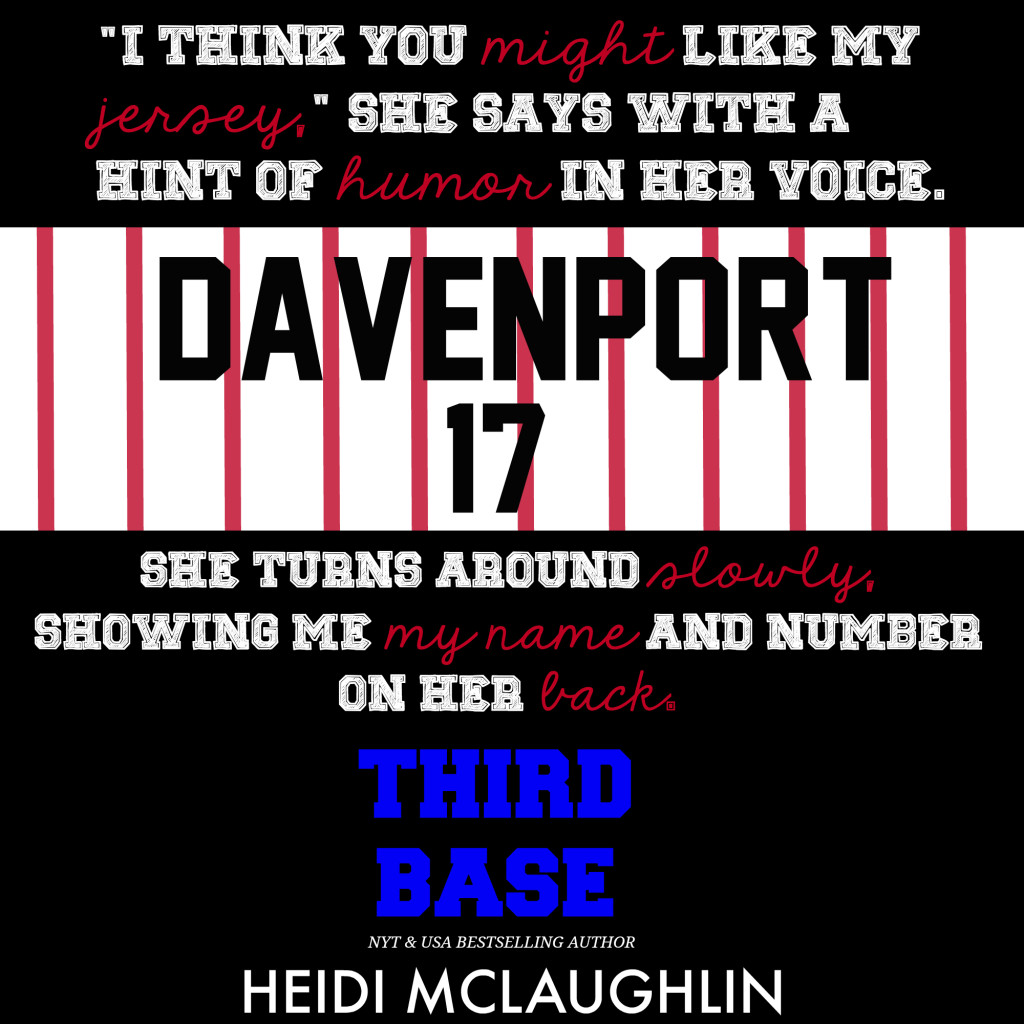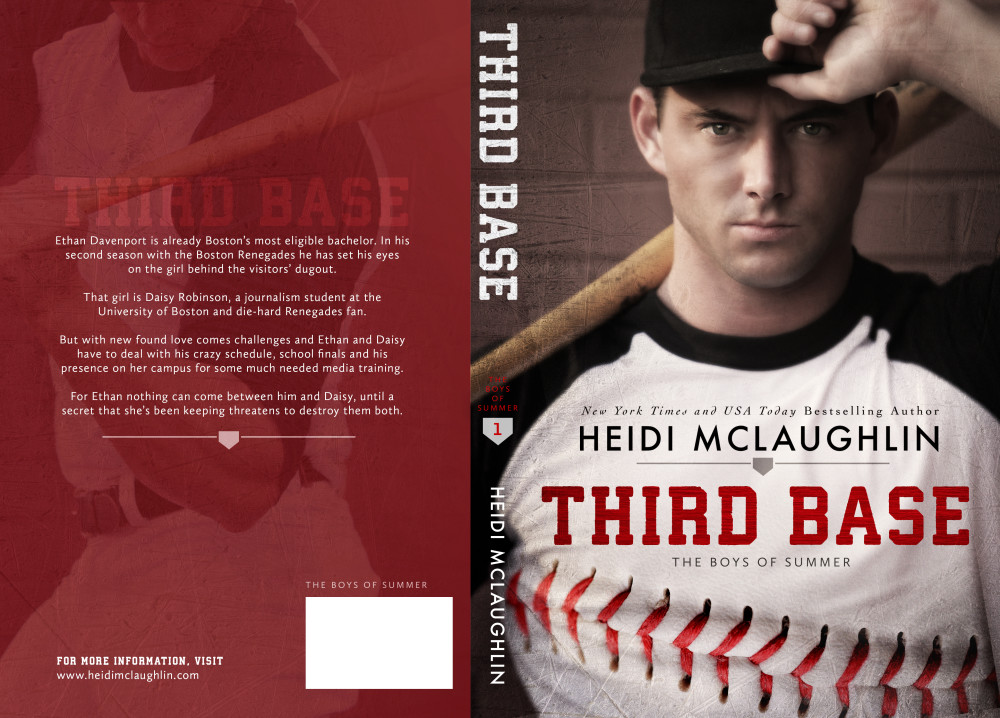 Heidi is a New York Times and USA Today Bestselling author.
Originally from Portland, Oregon and raised in the Pacific Northwest, she now lives in picturesque Vermont, with her husband and two daughters. Also renting space in their home is an over-hyper Beagle/Jack Russell, Buttercup, and their newest addition of a Highland Westie/Mini Schnauzer, JiLL.
During the day Heidi is behind a desk talking about Land Use. At night, she's writing one of the many stories planned for release or sitting courtside during either daughter's basketball games.
Heidi McLaughlin's THIRD BASE Release Day Blitz Giveaway

♥ Other Books by Heidi McLaughlin ♥
Forever My Girl – The Beaumont Series #1
Amazon | Barnes & Noble | iBooks | Kobo
My Unexpected Forever – The Beaumont Series #2
Amazon | Barnes & Noble | iBooks | Kobo
Finding My Forever – The Beaumont Series #3
Amazon | Barnes & Noble | iBooks | Kobo
Finding My Way – The Beaumont Series #4
Amazon | Barnes & Noble | iBooks | Kobo
My Everything – A Beaumont Series Novella
12 Days of Forever – A Beaumont Series Novella
Amazon | Barnes & Noble | Kobo
Lost in Us – A Lost in You Novella
The Archer Brothers
Here with Me
Amazon | Barnes & Noble | Kobo
Choose Me
Amazon | Barnes & Noble | iTunes
The Reeducation of Savannah McGuire