December 3, 2021 | Posted in Blog Tour, Review | By Two Book Pushers
COME AGAIN by Lauren Blakely
Release Date: December 3rd
COME AGAIN is an ALL-NEW enemies-to lovers romance set in the Big Rock world! Don't miss this intensely sexy and hilarious all-hero POV stand-alone!
Fall in love with a cocky, charming hero and the heroine who challenges his game!
AVAILABLE NOW!!!
✦ Amazon ➜ http://blkly.pub/AmazonComeAgain
✦ Apple ➜ http://blkly.pub/AppleComeAgain
✦ Nook ➜ https://blkly.pub/NookComeAgain
✦ Kobo ➜ http://blkly.pub/KoboComeAgain
✦ Google ➜ http://blkly.pub/GoogleComeAgain
✦ Audible ➜ http://blkly.pub/AudioComeAgain
He is back!!! Sebastian York narrates this hot tamale!
A masquerade night at The Lucky Spot. A dare. A bet. A kiss…
It was only an hour of time but these two leave a lasting impression and I have here for it. Easton is the perfect amount of cocky to Bellamy's spitfire attitude. You could feel the chemistry from across the game room filled with beautiful and fun patrons in costumes. Easton is loving her challenging ways while she is loving his charming ways but will they end the night with a happy ending?
If a happy ending means she walks away only to see him again a few weeks later, unexpectedly. Then yes. And that is when the real games begin…
Games of flirty banter. Enemies in romance duels. There is even an assassination. These two are red-hot in their dirty games and I am here for it. Easton and Bellamy's story is one of my all-time favorite love stories Lauren has ever written. It's a page-turner that had me all in my feels. Bellamy is one of my favorite heroines. Ever. She is witty, smart, tough, flirty, and knows exactly what she wants. She kicks ass and takes names. And Easton may be cocky but oh, Lord is he charming, sexy, and swoony, and so funny. Together, they are explosive.
I can't wait to read more about Easton's friends and family. This New York is crew is so much fun, supportive, and creative. Oh, I can't forget about Coco…she is the best. I want to be her when I grow up.
The woman talks like sex, looks like a dirty dream, and fires barbs like she's in a dart championship.
"It's not going to be a good fuck. It's going to be the best ever," I tell her.
"It better be. I cut my workout short for this," she taunts.
"I go to Zumba because cardio keeps my brain sharp. And the brain is the most important sex organ." She shakes her head in mock disgust. "I swear I taught you two better."
Come Again is a new sexy, fun romance in the Big Rock world by the fabulous Lauren Blakely. It's been a while since we've visited this world and I'm all about the new addition! Come Again is a tasty enemies to lovers romance that charmed my pants off! Easton is so cocky and smooth and sexy that even when I wanted to smack him upside his head I wanted to kiss it all better. He couldn't have found a better match in Bellamy. She's feisty, honest, smart, pretty and tells it like it is. Mostly she tells him exactly what she thinks, wants and what she deserves. Easton's business is matchmaking, in person. Bellamy's podcast is promoting online dating. They are on opposite sides but a fun bet has them willing to see if the other is right. Their attraction just fuels the animosity and all that pent up frustration sets the bedroom on fire! They met in person so he's right, but they send fun and romantic emails online so she's right. Can you be enemies and lovers? It's casual and definitely not love. Right? Uh oh? What happens when you fall in love with the person who makes your blood boil? Everything! I love Easton and his charm and Bellamy and her bada** self. Come Again was fun to read and evoked all my emotions as Lauren Blakely always does. I'm also loving all these side characters, some we've met briefly and some are new! Looking forward to more from Easton and Bellamy's friends and family!
Audio: Oh my! Sebastian has outdone himself on this one. Wowzas! I've missed hearing him on Lauren's books and he's back with a bang. Sexy, fun and irresistible! And of course Vanessa was fantastic, as always!
Add to Goodreads:
Blurb:
There are three words most men can't resist—I dare you.
So as you can see, ladies and gentlemen of the jury, I had no choice when my buddies said "I bet you can't get that brunette beauty to kiss you before the night ends."
I proved them wrong, and oh how good it felt to be right when I swept the quick-tongued woman into my arms and kissed the breath out of her at the party.
But, I made a slight miscalculation.
Turns out she's my brand new enemy.
And soon I'm locked in a fierce battle of wits with my sexy-as-sin nemesis. I'm determined to show the whole city that my company is offering the best new path to romance, and she's dead-set on knocking me down. Publicly.
It's the hottest game of one-upmanship I've ever played, punctuated by fiery kisses, dirty letters, and, after a heated argument, hate s-e-x.
You know what they say. Keep your enemies closer.
I keep her so damn close to my favorite body part.
Everything is fun and games…until I gamble something I can't afford to lose.
My heart.
AVAILABLE NOW!!!
✦ Amazon ➜ http://blkly.pub/AmazonComeAgain
✦ Apple ➜ http://blkly.pub/AppleComeAgain
✦ Nook ➜ https://blkly.pub/NookComeAgain
✦ Kobo ➜ http://blkly.pub/KoboComeAgain
✦ Google ➜ http://blkly.pub/GoogleComeAgain
✦ Audible ➜http://blkly.pub/AudioComeAgain
He is back!!! Sebastian York narrates this hot tamale!
About Lauren Blakely:
A #1 New York Times Bestselling, #1 Wall Street Journal Bestselling, and #1 Audible
Bestselling author, Lauren Blakely is known for her contemporary romance style that's
sexy, sweet, and witty. She also writes USA Today bestselling LGBTQ romance.
With fourteen New York Times bestsellers, her titles have appeared on the New York
Times, USA Today, and Wall Street Journal Bestseller Lists more than 100 times, with
more than 55 titles on the USA Today Bestsellers list alone. She's sold more than 4.5 million books. A Brown University graduate, Lauren likes dogs, cake and show tunes and is the vegetarian at your dinner party.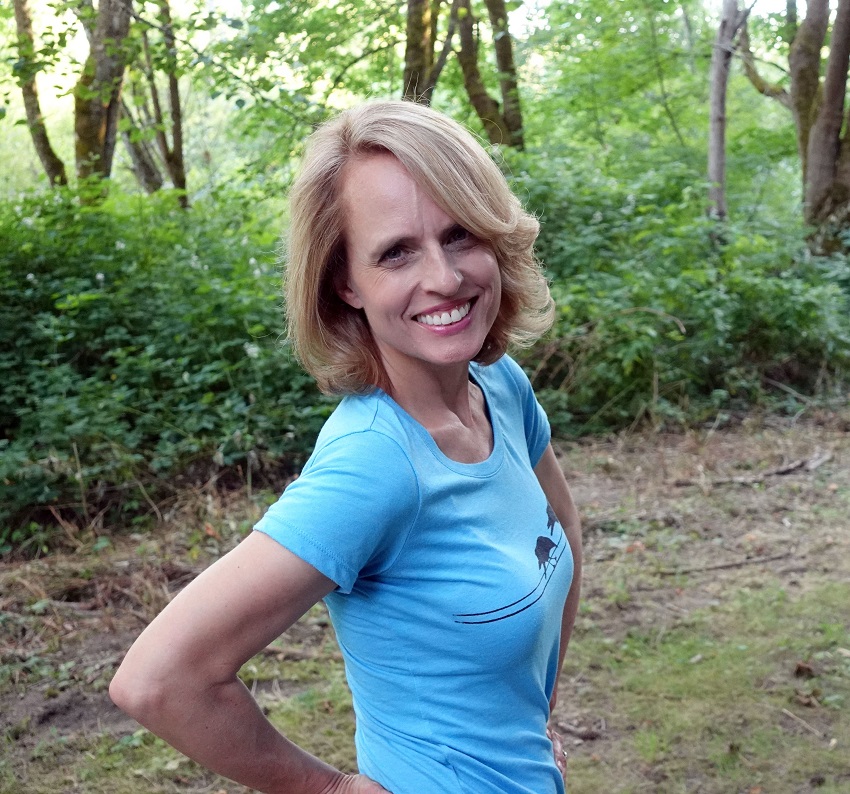 Connect w/Lauren:
Website: laurenblakely.com
NL Signup: http://laurenblakely.com/newsletter
Facebook: http://www.facebook.com/LaurenBlakelyBooks
Instagram: http://instagram.com/laurenblakelybooks
Twitter: http://twitter.com/LaurenBlakely3
December 3, 2021 | Posted in Release Day Blitz, Review | By Two Book Pushers
Title: The Holiday List
Series: The Script Club #4
Author: Lane Hayes
Publisher: Lane Hayes
Release Date: December 3
Heat Level: 4 – Lots of Sex
Pairing: Male/Male
Length: 39K
Genre: Romance, Nerd/Jock, MM Romance, Bisexual, Single Dad, Grumpy/Happy, Holiday Romance
Synopsis
The Mars maestro, the single dad, and a wish list…
Chet-
Boy, am I lucky! Finding a living situation with a houseful of passionate scientists just before the holidays is ideal in every possible way. As the newest member of the Script Club, I feel it's important to step up and tackle the to-do list my friends would prefer to avoid. Item one, address the tutoring request from the neighborhood-hottie-slash-single-dad on the next block. I've got this!
Or do I?
Handsome, older, sporty gentlemen intimidate me. And Mr. McSwoony doesn't like the holidays. This may be a daunting task.
Sam-
What do you do when a new neighbor shows up on your doorstep with cookies and a wacky plan to spread holiday cheer? I don't need cheer, but I could use help with some of the experiments my son wants to try. I know football, not science. Hopefully, I can talk Chet into a mutually beneficial trade. The only snag is that I'm seriously attracted to my local Mars expert. He's unintentionally charming…in the very best way.
Don't quote me, but this holiday elf with thick glasses and a mile-long list might be exactly what I need.
The Holiday List is an MM bisexual, geek/jock romance with a holiday twist featuring a lovable scientist and a single dad who's probably on the naughty list!
Excerpt
"Who said I was lonely? I'm not lonely. I'm just tired of being with myself. That's not the same thing," I argued.
"Close enough. One thing that helps me fight the blues is an immediate change of scenery," Chet pronounced with a wide grin.
"Thanks, Doc, but Linc is coming home this week. I'm not going anywhere."
"You don't have to physically go anywhere. You can just switch up your routine and add—"
"Let me guess…holiday cheer?"
Chet beamed. "Yes."
I had to give the guy credit…he was tenacious.
I couldn't let him think he'd won too easily, though. I furrowed my brow, giving him my best cranky scowl, and huffed. "You really want to decorate my house?"
He frowned. "No. I want to reset your karma. And mine. You've done a good deed here tonight, and I owe you one in turn. I also owe my roommates for their kindness."
"Putting up a tree is going to help your karma?" I snorted.
"And yours."
Somehow, I doubted that, but I liked the idea of having an excuse to see him again. "Fine. You can decorate my house."
Chet whooped as he jumped to his feet. "A nice noble fir would look perfect in that corner of your great room near the fireplace. But of course, closer to the window. We don't want to worry about fire hazards. What's your ornament situation? I'm happy to purchase some if needed. Simple red and silver balls are always nice and—"
"I've got plenty of balls." I stood, testing my shoulder to be sure I didn't do any real damage, as I met him at the door. "It's getting late. We can talk about this later. You seem like the kind of Christmas elf who needs parameters."
He snickered, pushing his glasses to the bridge of his nose. "There might be some truth to that statement."
"Just so we're clear, I'm not gonna want to wake up in a winter fuckin' wonderland."
"Right. Got it."
I braced my hand on the doorknob, scanning the dimly lit foyer briefly. "Come over Saturday. We can talk about it then. And…you can meet Linc."
Chet narrowed his eyes. Not gonna lie, his immediate transformation from skinny geek to bad-ass science guy was kinda hot.
"Is this trickery?"
"No, but it might be a good trade. We'll see." I shot a lopsided grin his way as I opened the door, pointing at the chair that knocked me on my ass. "This is not an adequate security system. I'll give you my number. If anything seems suspicious or if you need anything, call me."
Chet typed my contact info into his cell obediently, then pressed Call so I had his number too. Courtesy complete, he fixed me with a no-nonsense look. "Thank you. For the record, while I appreciate your help tonight, I didn't agree to—"
"I know, I know." I stared at him for a long moment.
This had to be one of the oddest yet most interesting nights I'd had in a while. This was probably a good time to remind myself that Chet was my neighbor. My much younger neighbor.
But damn it, he was tempting.
I leaned in and pressed my lips to his. It was featherlight touch, hardly a real kiss at all. It was just enough to make him blush. Chet's cheeks pinkened, and a flush rose low on his neck.
"Mr. Rooney…"
"Sam," I gently reminded him. "Good night."
Don't ask me how I did it, but I somehow managed not to turn around as I headed down the pathway and up the street to my house. My lips twitched in amusement, giving way to a smile that grew with every step. When I finally got home, I let it fly, grinning like a madman as I chomped on a rosemary shortbread cookie made by my own personal elf.
Was I vaguely alarmed at the concept of letting him put a bunch of holiday crap up in my house? Fuck, yes, I was. Hot kiss or not, nothing was going to happen between us. And I was okay with that. Mostly.
Maybe he was just the diversion I'd needed, 'cause hanging out at home for the next couple of weeks suddenly didn't seem so bad.
The Holiday List is the fourth book in The Script Club series by Lane Hayes. I love Christmas and I love Lane so this was the perfect story for me! Chet is the new member of The Script Club and the new roommate. He's whip smart and geeky sexy. He also loves the holidays and helping people so when their neighbor needs help, Chet is there for him. Sam hurt his shoulder and is totally grumpy. He hates the holidays and doesn't even put up decorations and he needs help with his son the science nerd. When Chet ends up on his doorstep looking sexy and delicious, Sam finds himself agreeing to let Chet help him go all out for Christmas in exchange for Chet helping Linc with science. Chet wasn't prepared for how good looking Sam was. Sam wasn't prepared to be attracted to Chet. They start to spend more time together, share a few hot kisses and a little extra something and before they know it it's almost Christmas. What happens now? Is it over or is it just beginning? I loved these two!! Chet is so freaking cute with his facts and the way he talks and Same is so sexy and smart and such a good dad. This is the perfect feel good holiday story! It's hilarious, sexy and fun! And we get to see our friends from the rest of the series which is always a bonus! 
Meet the Author

Lane Hayes loves a good romance! An avid reader from an early age, she has always been drawn to well-told love story with beautifully written characters. Her debut novel was a 2013 Rainbow Award finalist and subsequent books have received Honorable Mentions, and were winners in the 2016, 2017, and 2018-2019 Rainbow Awards. She loves red wine, chocolate and travel (in no particular order). Lane lives in Southern California with her amazing husband in a not quite empty nest.
Giveaway
December 3, 2021 | Posted in Release Day Blitz, Review | By Two Book Pushers
North of the Stars 
Book 1: In Love and War 
Monica James
England is burning.
And the cause…men are too afraid to utter in nothing but a whisper.
The Northmen. 
My father is King Eanred. 
And me? 
I am Princess Emeline. 
My father wants to protect our kingdom against the ruthless Vikings who continue to raid England, so he has betrothed me to Aethelwulf, the son of King Egbert of Wessex—the most powerful realm in all of England. Without this union, Northumbria will fall, which is why I must submit. I must do this for my people. 
However, it is not in my nature to surrender. So when my father captures the most savage Viking known in our land, I do what no good, God-fearing Christian would do—I help him. 
His name…Skarth the Godless.
People fear what they don't understand, but I will not allow that to control me. Fear makes us blind to the truth, and I refuse to cower because Skarth soon becomes my teacher—in all things. And when his rival, Ulf the Bloody, shatters my world, it becomes clear the lessons have only just begun.
My soul is tarnished. 
I am a sinner. 
Lord, hear my prayer…
North of the Stars
Monica James @authormonicajames
Series: In Love and War Book I
Genre: Viking Historical Romance 
Cover Model: Christopher Jensen @christopher88jensen 
Photographer: Michelle Lancaster @lanefotograf
Cover Designer: Sommer Stein—Perfect Pear Creative Covers 
Release date: December 1st 2021
Now LIVE: 
Kindle: https://tinyurl.com/rnsknweh
Nook: https://tinyurl.com/r5ycy7ct
Kobo: https://tinyurl.com/jstv54y6
Apple: https://tinyurl.com/u5hz6st8
Goodreads: https://tinyurl.com/47kawkc3
BookBub: https://tinyurl.com/542mjt4z
UK
Kindle: https://tinyurl.com/ynmamtaa
Australia 
Kindle: https://tinyurl.com/nv8bp562
Canada
Kindle: https://tinyurl.com/36wn8py3
North of the Stars Playlist: https://tinyurl.com/an26e3kh
North of the Stars is the first novel in the In Love and War series by Monica James. I have read most of her books and this one is totally epic! I love Vikings but I don't usually read historical romance but it's Monica and I am obsessed with all of her words. She is as badass as her characters.
Princess Emeline was only twelve years old when she met him. She didn't even know what she felt for him but it was different. She wanted to protect him even though she was just a girl in a world where they didn't matter. She was only born to wed to save her kingdom when she became a woman. She knew it but she wouldn't let any man own her. Not even him. Skarth the Godless. Most cowered in his presence but she didn't. He was only a few years older but he was all man. She wanted him to teach her his ways. How to fight. How to win. How to never be afraid. Yes, he was a Viking, she a Saxon but they had a connection. One that only grew stronger over the years. One that was tested for they were torn apart for years. Torture to them both. Now, it was time for their revenge.
I really can't get into the story without spoilers. I can say that this story is not a hearts and flowers love story. It's raw, brutal, carnal, and dirty. It's not an easy read but so worth it. Emeline is a complete badass. From a young age she is rebellious, smart, and cunning. Skarth knows this and that only builds the fire within for her. He is also a man who can be an arse. He can also make you swoon. Just trust Monica, okay? She knows exactly what she is doing and I love her for it. I need the second book like now.
"Break my body for it is nothing but a shell. But you'll never break my heart, my spirit, for they belong to me."
I will take this kingdom…and burn it to the fucking ground.
She hit me like a thunderstorm, and I'm still drowning in the rain.
Bio
Monica James spent her youth devouring the works of Anne Rice, William Shakespeare, and Emily Dickinson.
When she is not writing, Monica is busy running her own business, but she always finds a balance between the two. She enjoys writing honest, heartfelt, and turbulent stories, hoping to leave an imprint on her readers. She draws her inspiration from life. 
She is a bestselling author in the U.S.A., Australia, Canada, France, Germany, Israel, and the U.K.
Monica James resides in Melbourne, Australia, with her wonderful family, and menagerie of animals. She is slightly obsessed with cats, chucks, and lip gloss, and secretly wishes she was a ninja on the weekends. 
Stalk Me
Website: authormonicajames.com
Facebook: facebook.com/authormonicajames
Twitter: twitter.com/monicajames81
Goodreads: goodreads.com/MonicaJames
Instagram: instagram.com/authormonicajames
Pinterest: .pinterest.com/monicajames81
BookBub: http://bit.ly/2E3eCIw
Amazon: https://amzn.to/2EWZSyS
Reader Group: http://bit.ly/2nUaRyi
December 3, 2021 | Posted in Blog Tour, Excerpt, Review | By Two Book Pushers
Change with Me, an all new roommates to lovers, Hollywood romance from New York Times bestselling author Kristen Proby and 1,001 Dark Nights, is available now!
From New York Times bestselling author Kristen Proby comes an all new novella set in her beloved With Me In Seattle series…
Zane Cooper. Hollywood royalty. Fourth generation superstar. He knows what it is to be one of the biggest celebrities in the world. And how lonely that title truly is. When scandal hits, his career hangs in the balance, and Zane flees LA for Seattle, laying low with his newly married best friend. Things will eventually blow over, and he'll have his life back soon enough.
Aubrey Stansfield arrives in Seattle excited to start a new job, and eager to settle into her new home. But when she arrives at her rental, Aubrey's sure she's imagining things because the uber sexy Zane Cooper is unpacking in her new bedroom. Thanks to a rental snafu, and unwilling to relocate on such short notice, Aubrey and Zane are thrust into being roommates.
Aubrey is about as average as a woman gets, so what could the megastar possibly see in her? She tells herself she's not interested, despite their undeniable chemistry. But Zane is very persuasive, and soon Aubrey finds herself playing house with the most recognized man on the planet. Deep down, she knows it's all a fantasy. He'll head back to his posh lifestyle soon and leave her behind. No way could she fall in love with him.
But love doesn't always follow the rules…
**Every 1001 Dark Nights novella is a standalone story. For new readers, it's an introduction to an author's world. And for fans, it's a bonus book in the author's series. We hope you'll enjoy each one as much as we do.**
Grab your copy today, exclusively on Amazon! Amazon: https://amzn.to/3xoGhO1 Amazon Worldwide: http://mybook.to/ChangewMe
Add to Goodreads: https://bit.ly/3yozaqj
Change with Me is number seventeen point five in the With Me in Seattle series by Kristen Proby! I started reading the series back in 2016 and have read most of the books. I am working on the ones that got by me. It is one of my favorite all-time series. Zane was in Shine with Me as Sabrina's best friend. He made me laugh and I started to fall even then.
Aubrey is new to Seattle and a teacher. Zane is laying low after a scandal hit Hollywood. They both found the perfect condo, the issue you ask, it's the same condo. After same banter and a game of Rock, Paper, Scissors they decide to share. The down to earth first grade teacher and Hollywood royalty. Aubrey wasn't starstuck by the man but she wasn't blind either. He was hot but she soon realizes he is also sweet, caring, and doesn't care about his status. And Zane loves that she sees him. The real him. And he sees her. She might think she is Plain Jane but she is gorgeous to him in every way. He is only in town for six months, can anything truly happen between these two roommates who just met?
I absolutely loved these two! They are so much fun and even though the book is short, there is lots of story! I laughed, flushed, swooned, and even cried! God, i hope this series never ends.
"I'm not in an episode of I Love Lucy," he replies. "Wait. Maybe I am. This whole situation is ridiculous."
"You're hot, and you're a grade-A kisser? I don't think that's fair. There should be a rule against that somewhere."
I grin and kiss her forehead. "It takes two to make a good kiss."
"There are plenty of things about you that make you special, Aubrey."
"Who are you?" My heart jumps, and my stomach jolts as I spin and see a man walk out of the master bath. He's tall. He's frowning. And he looks familiar. "The question is, who are you?" Why did I leave my purse—and my mace—in the kitchen? "You're in my condo," he retorts. "No, you're in my condo," I reply and cross my arms over my chest, trying to look mean. "This is two-oh-three A. Mine. If you're going to murder-death-kill me, I'm going to ask you to take today off and do it to someone else because I've had a long drive, and I need to get ready for my new job. Now, see yourself out." Is that me, sounding all calm and collected? I'm never this calm. Or collected. Seattle is clearly good for me. "I hate to burst your bubble," the stranger replies, "but I'm not leaving. I leased this place, and I'm moving in today." "But." I frown. "I leased this place. And I'm moving in today." I stomp out of the bedroom and head straight for the kitchen, opening my bag to retrieve my phone. I also set my mace on the counter, just in case. "I can show you the lease." "Same," he replies. "Landlord fucked up." I blink, open my mouth, then close it again. "What's in here?" He opens my pink box and surveys the goods. "These cake donuts are my weakness." Before my eyes, he grabs one and takes a big bite. "So now you're stealing my house and my food?" "I didn't steal anything," he says with a full mouth. "Well, except the donut." "You're going to have to move," I inform him. "I already paid for the first month and the security deposit." "I paid six months in advance," he says, swallows, and then smiles. Suddenly, I know exactly where I've seen him before. This is Zane Cooper. The actor. The celebrity. He must see the recognition in my eyes because his go ice-cold. "I can't afford to find a new place," I inform him. "It took me a month to find this one. And it's perfect for me. It's less than six blocks from the school I'll be teaching at, so I can walk every day. And it's furnished. Plus, it's close to the water." "Definitely perfect," he agrees. "Oh my God, why are you here?" I demand and prop my hands on my hips. "You're a gazillionaire. You could literally go anywhere. Why do you want my condo?" "I'm not a gazillionaire," he says and crosses his arms over his chest. "I'm more of a trazillionaire." "Pretty sure that's the same thing. So, go build your own building and live in it." "Nah." He picks a piece of donut out of his teeth and shakes his head slowly. "I don't think I will. I'll stay here." I blink at him and start to feel helpless. My savings is in this place. I don't have enough left to rent anything else. And I don't have time. I start work in just three days. Part of me wants to cry, but I'll be damned if I let this hoity-toity movie star see me upset. So, I do the only thing I can think of. I prop my fist on the opposite hand in a challenge of rock, paper, scissors. "What are you doing?" he asks, raising one sexy eyebrow. "The adult thing," I reply primly. "Best out of three wins?" He blinks twice, looks from my hands to my face and back again, then shrugs one muscular shoulder and assumes the position. "Fine," he says. "I'm going to win—wait. What's your name?" "Aubrey," I say and lick my lips. "Aubrey Stansfield. And you're Wyatt Earp." His lips twitch into a half-smile. "I only played him on TV." I chuckle and say, "Ready?" "Go," he says, and we thump our fists three times. I land on scissors. He fists for rock. Damn it. "Let's go again," Zane says. One. Two. Three. I land on paper. He chooses rock again. I grin, and his blue eyes smile back. There's a reason Zane Cooper is the hottest sex symbol in the world. Good God, I might combust just from standing next to him. All the more reason to get him out of my house. "Last one," I say. "Go." One. Two. Three. I land on paper again, assuming Zane only knows how to use rock. But he forms scissors. I breathe deeply and reach for my last damn donut. "That's mine," he says, and I whirl on him. "This is mine," I reply hotly. "I stood in a bloody line in Portland for it, just this morning. I drove all the way here from Arizona. I'm tired. I'm a little scared. And now I have you in my house, and you won't leave. Even better than that, you just stole it out from under me." "I won it," he reminds me. "Fair and square. The donut, that is." I stop and frown at him. "Huh?" "I won the donut. In the rock-paper-scissors game." "I was playing for the condo, Wyatt." He barks out a laugh. "Not me. I want that donut."
About Kristen Proby Kristen was born and raised in a small resort town in her beloved Montana. In her mid-twenties, she decided to stretch her wings and move to the Pacific Northwest, where she made her home for more than a dozen years. During that time, Kristen wrote many romance novels and joined organizations such as RWA and other small writing groups. She spent countless hours in workshops, and more mornings than she can count up before the dawn so she could write before going to work. She submitted many manuscripts to agents and editors alike, but was always told no. In the summer of 2012, the self-publishing scene was new and thriving, and Kristen had one goal: to publish just one book. It was something she longed to cross off of her bucket list.
Not only did she publish one book, she's since published close to thirty titles, many of which have hit the USA Today, New York Times and Wall Street Journal Bestsellers lists. She continues to self-publish, best known for her With Me In Seattle and Boudreaux series, and is also proud to work with William Morrow, a division of HarperCollins, with the Fusion Series.
Kristen and her husband, John, make their home in her hometown of Whitefish, Montana with their two pugs and two cats.
Connect with Kristen Amazon: https://amzn.to/30FCBgR Facebook: https://bit.ly/3oQ7iIb Twitter: https://bit.ly/3nzrD4Y Instagram: https://bit.ly/3qWnOJh Pinterest: https://bit.ly/3cwozjE Bookbub: https://bit.ly/3xfm2Ek Goodreads: https://bit.ly/3oFYnJe Newsletter: https://bit.ly/3DDahd8
For More information about 1,001 Dark Nights, visit: Facebook: https://bit.ly/37fl0uT Instagram: https://bit.ly/2Y7uBQp Website: https://bit.ly/2AIIr3A Stay up to date on all 1,001 Dark Nights releases, join their mailing list today! https://bit.ly/2zgxaHu
December 3, 2021 | Posted in Release Day Blitz, Review | By Two Book Pushers

If Only in My Dreams by Carrie Aarons is now live!
'Tis the season to … be freshly divorced at twenty-six and moving back into your parents' house?
Because that's my reality this Christmas. As if it isn't bad enough that my entire hometown is buzzing with the news of my failed marriage, who is the first person I bump into at the grocery store? The guy who treated me like his personal booty call in high school just happens to be looking at spices while I'm trying to pick up cinnamon for my mother.
And get this; Porter Kelly, the broody, mysterious recluse who exposed his own secrets to the world by writing a book about his family years ago, is the one who acts like I wronged him. His rude remarks on aisle nine are the final straw as my exhausted unhappiness breaks, and I'm officially calling off the most wonderful time of the year.
Too bad it's literally impossible for the woman whose parents own a railroad that specializes in Christmas train rides to ignore the holiday season. Because I'm back under their roof, it's mandatory to work in the middle of the red and green merriment, Santa himself, and wait for it …
Porter serenading us with the greatest festive hits of all time. That's right, apparently my teenage heartthrob turned nemesis not only works for my parents, but can strum a guitar like he's trying to get every soccer mom on board pregnant. As we're forced to spend more time together than ever, his past baggage and my marital rejection make their way to the surface, bonding us in ways neither of us knew possible.
I thought I was heartbroken about my ex-husband wanting to end our marriage, but that pain is nothing compared to what Porter could inflict. He seems like a changed man, one on the precipice of a new chapter, which is exactly where I find myself. Would it be crazy to think we could turn the page together?
Returning home was the only option I had. But as I come dangerously close to counting on the first man who broke my heart, I wonder if all of my future dreams are too good to be true.
Download today or read for FREE with Kindle Unlimited!
http://mybook.to/IfOnlyinMyDreams
     
Goodreads: https://bit.ly/OIiMDtbr
If Only in My Dreams is Carrie Aarons's newest small-town romance with a twist of enemies-to-lovers and second-chance at Christmastime! I mean, come on, all of those things are amazing and delicious. 
Madison is recently divorced at twenty-six. She thought she found her happily ever-after in her husband but turns out he stopped loving her just one year into their marriage. He didn't love her anymore. Now, six months later she was home and figuring out what was next. She was over it. She wanted to move on from his ex's family and everything else that was part of the marriage. She just wanted to work and help her parents on the Polar Express, a train ride at Christmastime. What she didn't expect was her ex-fling, the boy she loved years ago to be such an asshole to her. At every turn. He was the one who didn't want her heart and now he is acting like she was the one who broke his…
Porter has always been a mysterious soul. He was a secret. He was a recluse in some ways. In others, he was an artist. He played for the Polar Express every year. He didn't do relationships. He wasn't really a player either. He just was sometimes an ass when he had to push people away. That was exactly what he did with her. Madison. He hated her. She made him want more. More he couldn't give. She was now everywhere and he didn't want to want her. Can he let her in? 
These two! The anger. The love. The banter. The heat. The tension. The laughs. The music. It was all there. They see each other like nobody else can and it is beautiful. I loved reading their growth as well. 
Slowly, not even a kiss. It's a whisper; a haunting. He's unmoving and I'm just … testing.
Good lord, this woman will be my undoing. She always got me the most, always saw me when I didn't even really want her to. Even now, all these years later, she's taking an approach I can do nothing but respect and admire.

My God, it's like he's trying to get all the women in here pregnant. This isn't a Christmas song, it's porn in lyrical form.
Meet Carrie Aarons
Author of romance novels such as Fool Me Twice and Love at First Fight, Carrie Aarons writes books that are just as swoon-worthy as they are sarcastic. A former journalist, she prefers the love stories of her imagination, and the athleisure dress code, much better.
When she isn't writing, Carrie is busy binging reality TV, having a love/hate relationship with cardio, and trying not to burn dinner. She's a Jersey girl living in Texas with her husband, daughter, son, and Great Dane/Lab rescue.
 
Connect with Carrie
Website | www.authorcarrieaarons.com
Goodreads | https://goodreads.com/carrieaarons
Amazon | https://amzn.to/3do0EDf
Facebook | https://facebook.com/carrieaarons
Facebook Group | https://bit.ly/2DDt1xX
Instagram | https://instagram.com/authorcarriea
Twitter | https://twitter.com/authorcarriea
Bookbub | https://bookbub.com/profile/carrie-aarons
TikTok | https://bit.ly/3fzcrkI
Newsletter | https://bit.ly/authorCAnewsletter